Everyone knows that being a skier based in the tri-state area is not for the weak of heart. To get to any high-profile mountain — either in New York or in New England — you're looking at a lot of time on the interstates. But on the plus side, if you're the parent of a young skier who doesn't need thousands of uninterrupted vertical feet, there are quite a few ski areas that fit the bill and are only a short drive away.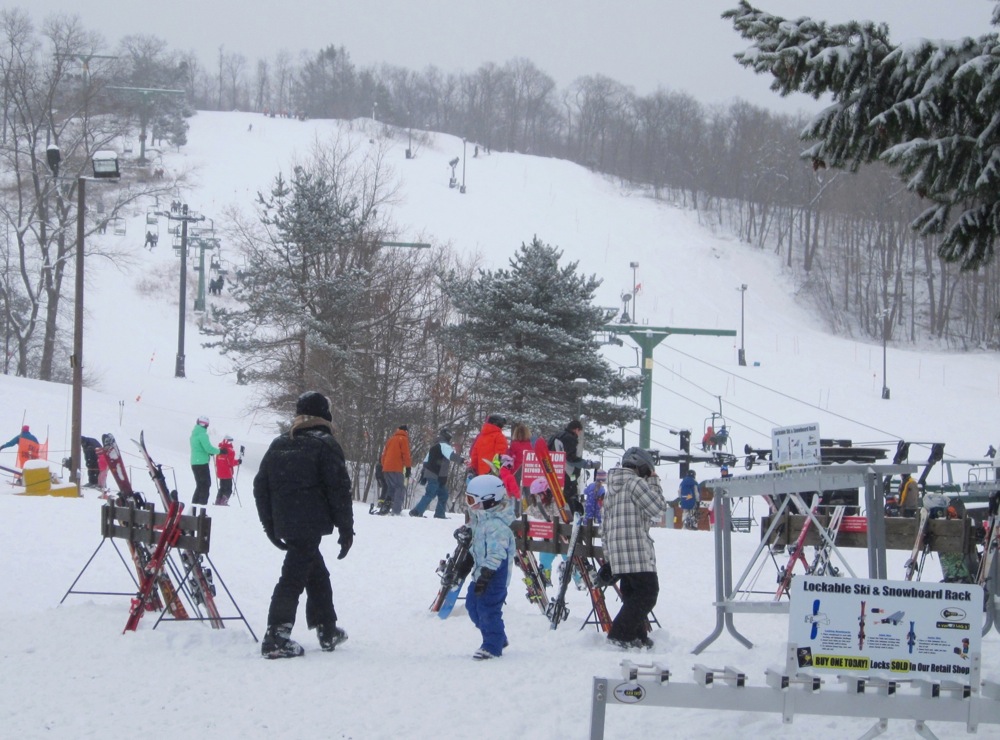 This morning, the first measurable snow to hit our region since the day before Halloween got me motivated to check out a classic downstate family ski hill: Mount Peter in Warwick, NY. Mount Peter has three chairlifts to cover its 400 vertical feet, so even though there was a good crowd today, we never waited in a lift line.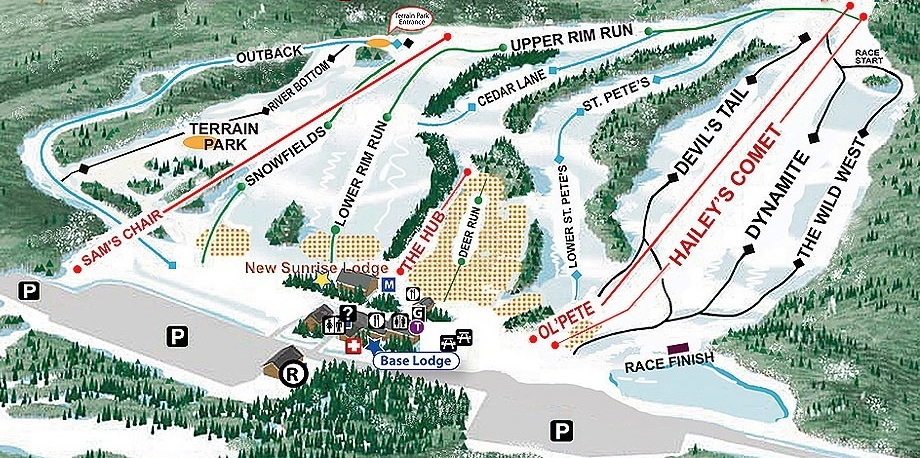 In addition, on weekends and holidays, they have a great promotion to back up their family-ski-area credentials: free beginner lessons for skiers and boarders from age 5 and up. Just meet at the bottom of the main lift at 10 am, noon, and 2 pm. Both on the hill and in the base area, Mount Peter felt very well-run.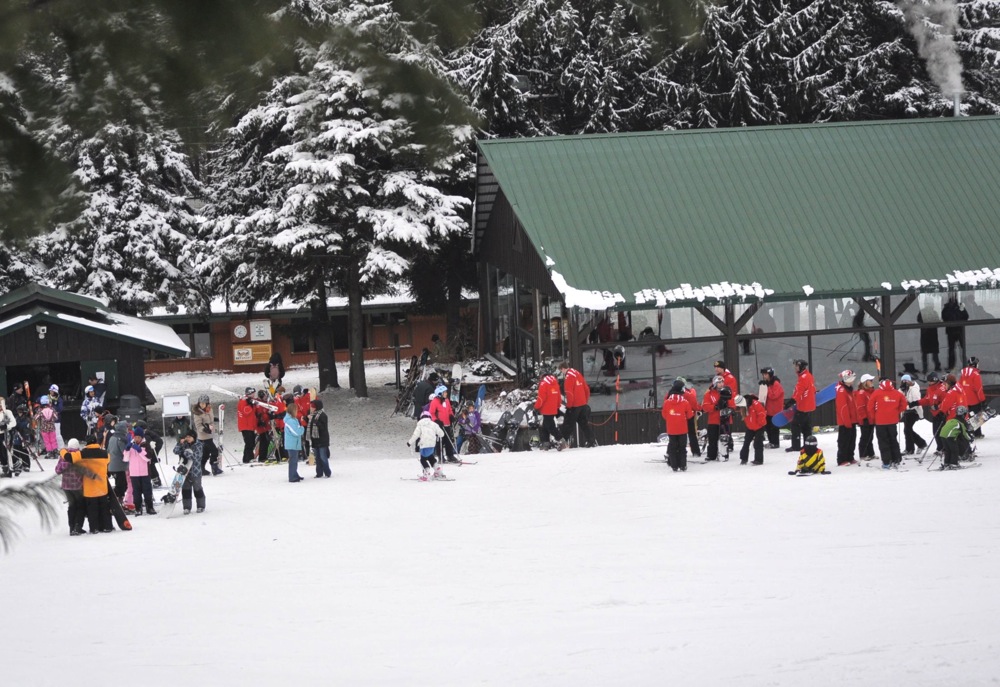 While having lunch in the base lodge, I got chatting with Mountain Services Supervisor Ryan Smith, who told me two interesting factoids — a) that Mount Peter was opened in 1936 by Macy's department store as a showplace for its ski wares, and b) now in its 76th season, Mount Peter can lay claim to being New York State's oldest operating ski area. It's a place where, over the decades, thousands of people have learned to ski.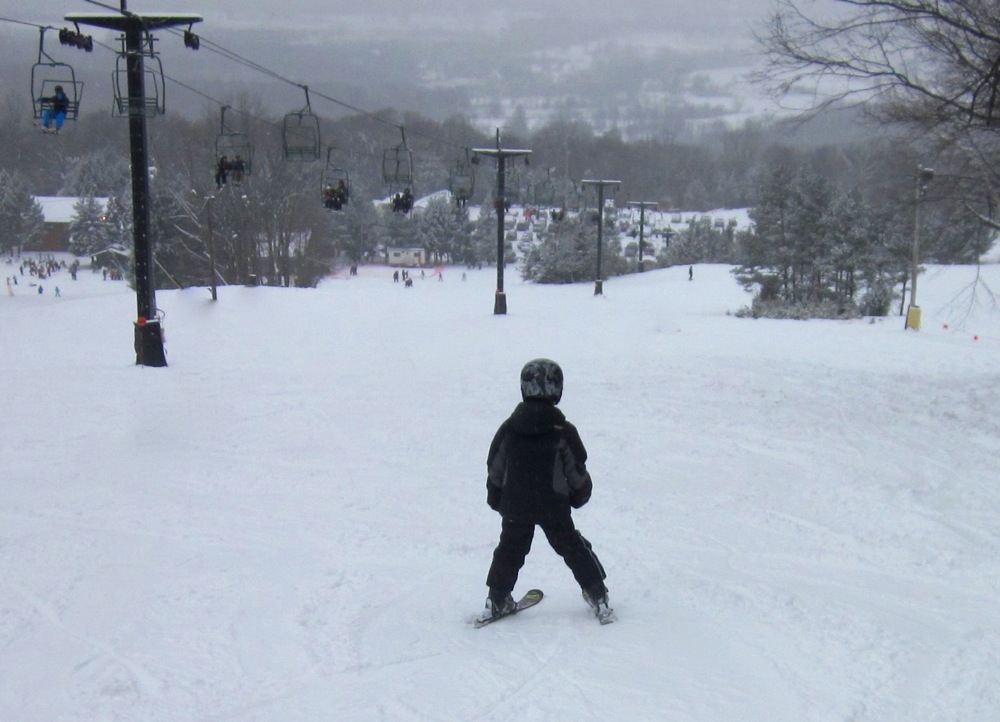 When my son Claude and I arrived at 11 am, there were already four inches of fluff on the ground and it continued snowing all day. I had almost forgotten what fresh snow looked and felt like, and this stuff skied like velvet. On his fourth day of the season, Claude has made a lot of progress and can now go top to bottom unaided, which is a huge step for him and for me. It's fantastic to be able to ski 20 yards ahead and let him find his own way down the hill.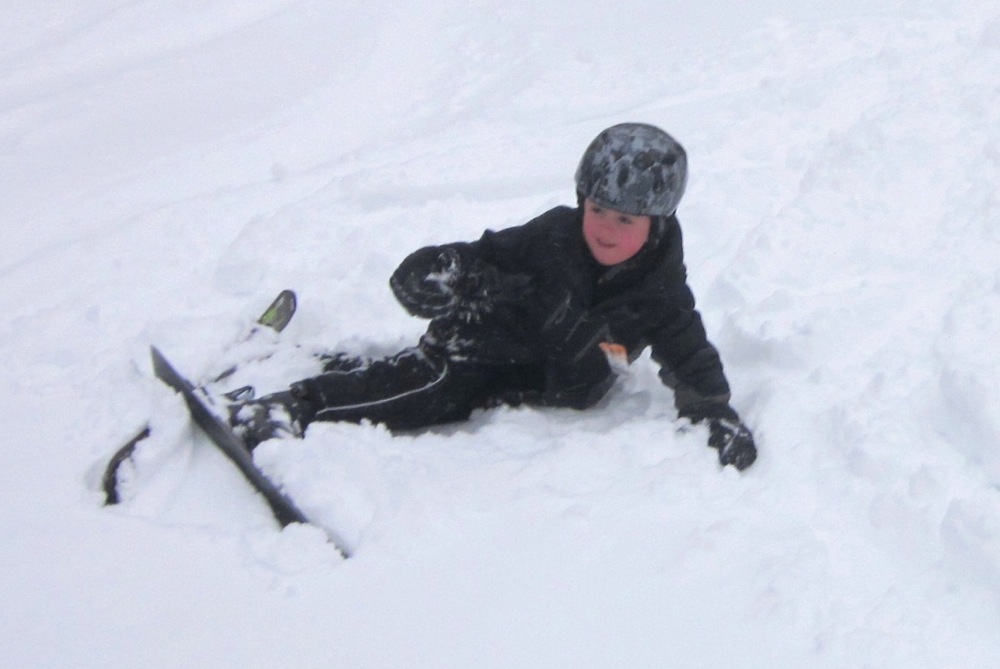 In addition to having a great family experience at a "new" ski area, today was a welcome reminder of what winter is supposed to be like.