I've wanted to ski West Mountain for a long time. When I was a kid, every time we drove to Vermont my dad would look over from the highway and say "we should stop there sometime." On my most recent trip north I saw the lights from the highway, and remembered those childhood car rides. On the return trip I decided to stop, and what I found surprised me.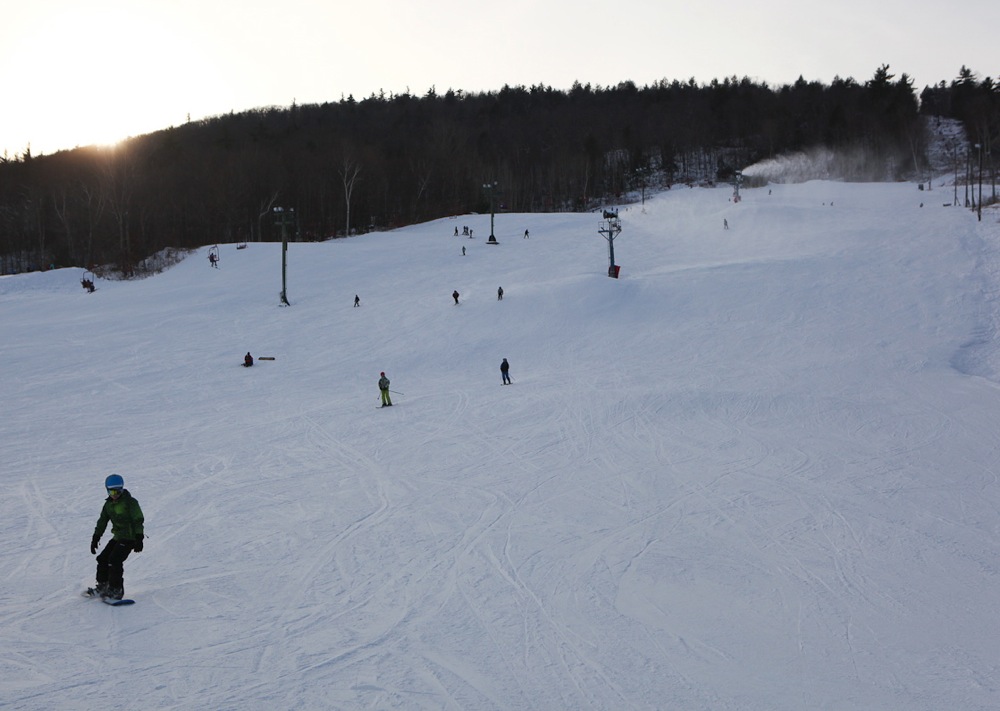 For me, showing up at a ski area in the late afternoon was unique and memorable. When we arrived, we were greeted on the triple side by a couple of friendly snowmobilers who gave us directions to the proper base area. The young lady at the ticket counter could have been the owner's niece judging by the way she carefully sharpied the expiration time on our lift tickets.
The mountain has two lifts servicing the ridge: a double and a triple chair. Both look as if they've given years of devoted service to the mountain. On the other hand, ownership seems to have recently spent significant money on snowmaking, and high-tech cannons were blasting on almost every trail.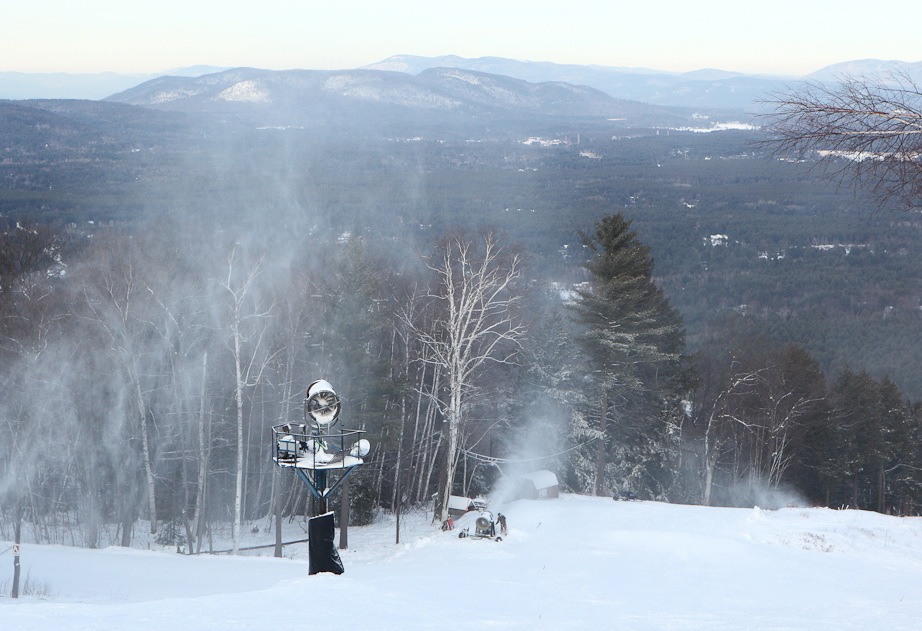 After a couple of challenging days in Vermont, I assumed that my girlfriend Amy was up for anything this southern Adirondack hill could throw at her. But the trails were twisty and steep, and the skiers of the day had pushed the softest snow to the sides, just out of the reach of a new skier. So she kindly gifted the softest snow to me and headed inside to take a break.
I met up with a kind, long-time West Mountain skier, Mike, and asked him to ski with me. I had the pleasure of watching this talented ripper carve perfect arcs in firm snow at top speed. At the bottom, he seemed surprised to find me still with him. I complimented his skiing and asked him to come with me into the lodge for a beer.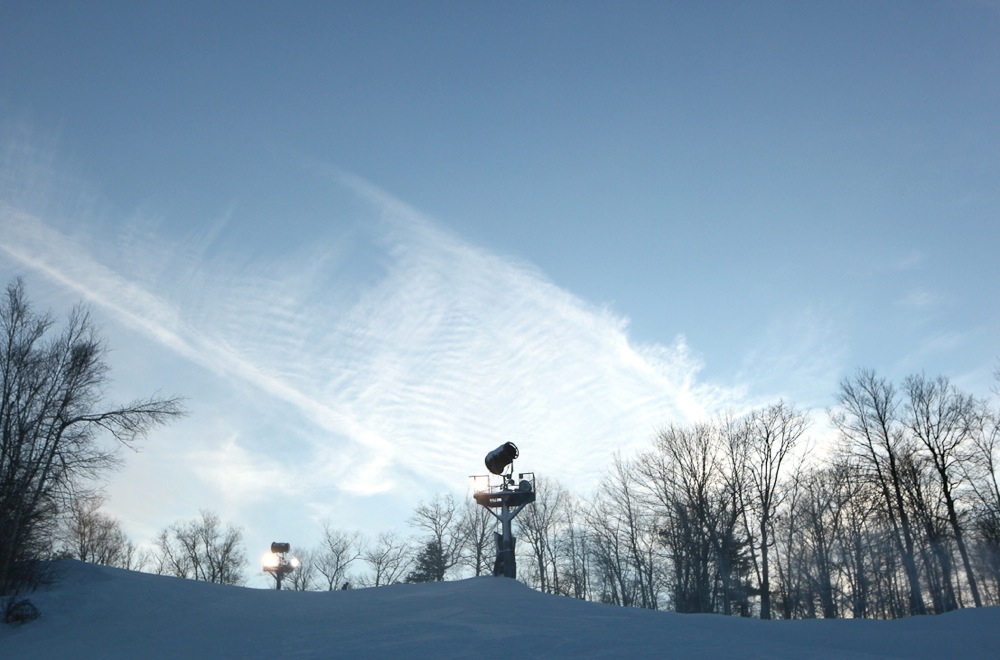 We sat down and I asked him, "Are you a local?" He explained that he had grown up down the road, but had just recently returned to the East after six seasons in Utah and Colorado. I was eager to get to know Mike because I sensed that he knew the hill intimately. I prodded him for the insider perspective on West, and he obliged.
"Gore and Whiteface are great mountains, but they're not for the everyman. The two things you need to know about West is that the night skiing is great for racking up vertical and if you want to ski during the day, you can get two hours and lunch for $16."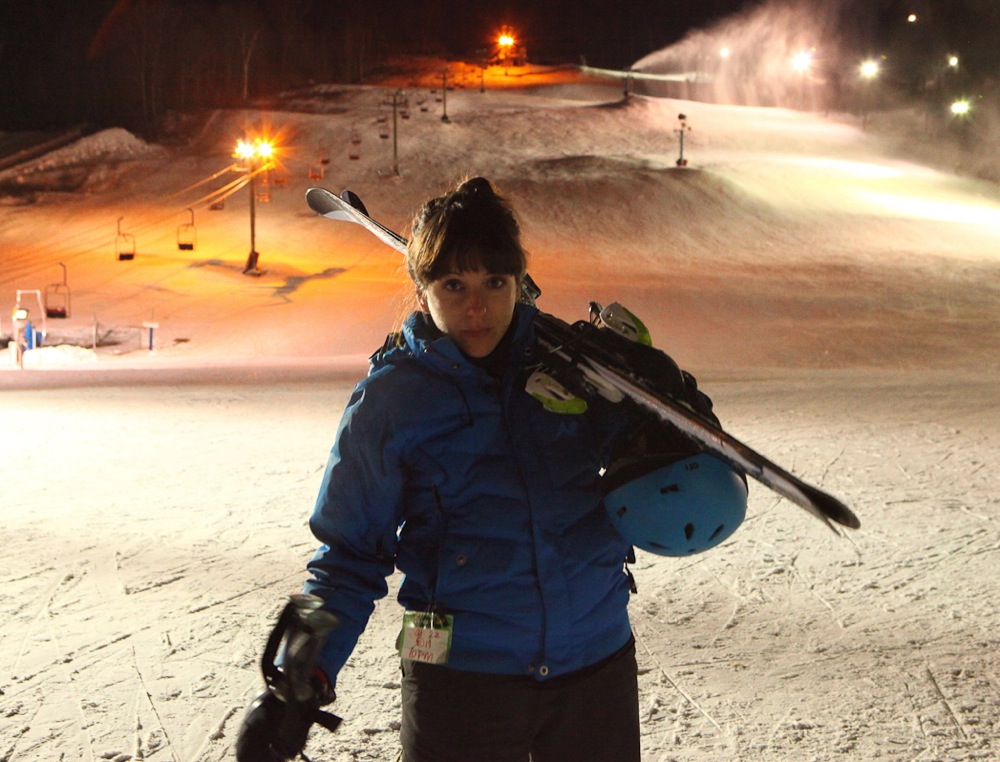 "Seriously," I replied, maybe a hair sarcastic after a few $3 beers. "I'm looking for a positive angle, can you help me out?" With a healthy grin, he said, "Well, I suppose you could mention that after six seasons in the Rockies, the woods at West don't disappoint."
West is a local's hill. You won't find the inside scoop on the mountain in an internet forum or searching YouTube for secret stashes. Wait for a decent snowfall, plunk down your $16 for two hours of skiing, and follow the regulars. I don't think there's a better deal in the sport, and to me that's exactly the way things should be.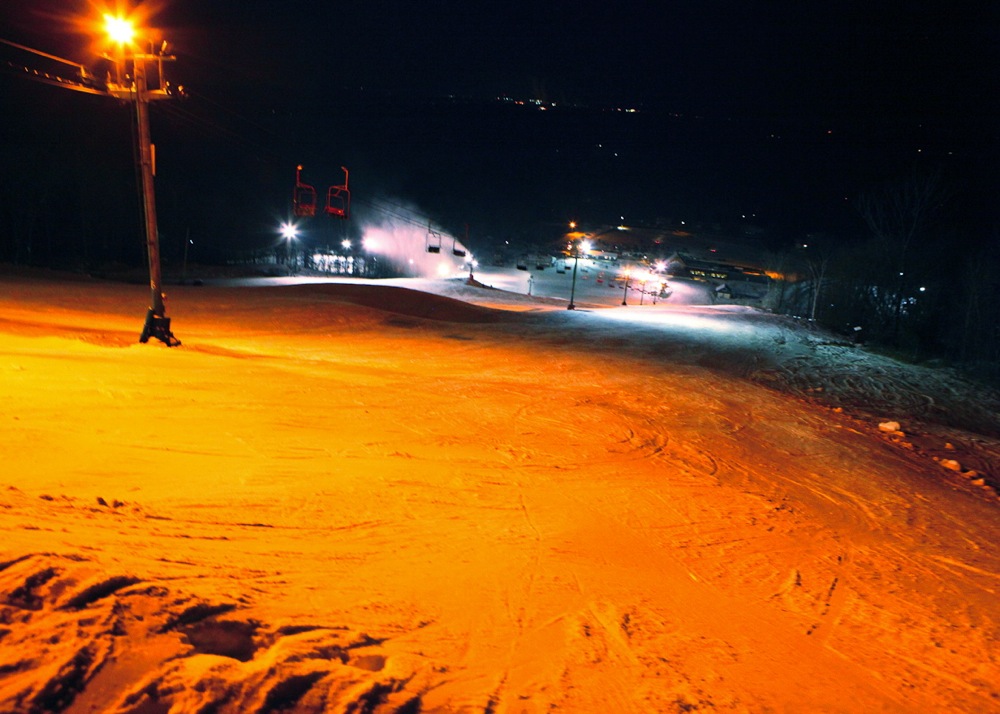 Glen Plake once said bluntly "No matter where you are, skiing is a hick sport that takes place at the end of a dirt road." While I wouldn't characterize my fellow New Yorkers like that, West does feel far removed from I-87.  It has picture perfect views; locals that can shred whether they're sporting racing poles or jeans; and everybody seems to know each other. I'm glad I finally succumbed to the lure of the lights on the west side of the highway.