The village of Indian Lake, NY is in the center of Adirondack Park at 1,750 feet above sea level. Indian Lake, the body of water from which the town derives its name, is three miles south of town.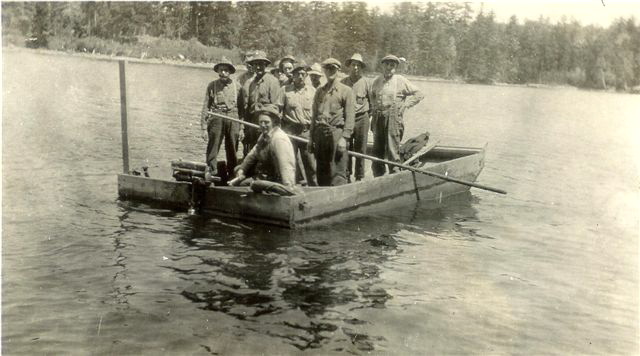 In the 1850s, the first dam built on Indian Lake was designed to store and release water for moving lumber to market. It increased the width of the lake, but not the length.
In 1898, construction of the current state dam was completed. It was built to ensure a continuous supply of water to the manufacturing plants and mills along the Hudson.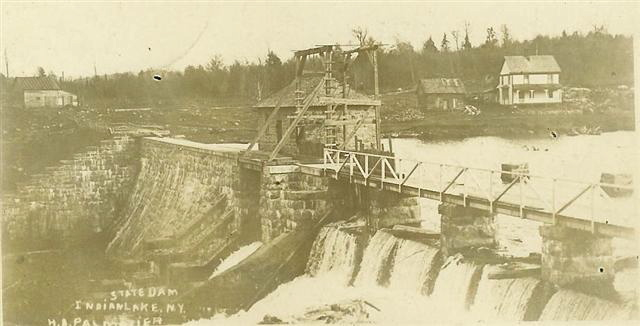 This new dam increased the length of the lake to fourteen miles. Now "The Narrows," which originally separated the lake into two parts, can only be seen when the water-level of the lake is very low.
The dam is masonry, of earthen construction. It's 47 feet high and 550 feet long. Capacity exceeds 170,000 acre feet. The Dam drains 131 square miles that has a surface area of nearly 7 square miles. Today's dam lifts the lake level 33 feet when the reservoir is full.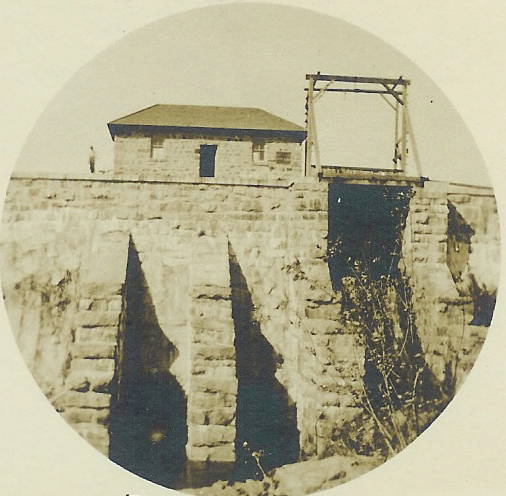 The Indian Lake Dam is operated by Hudson River-Black River Regulating District (HRBRRD) for flood control and recreation. Water level is drawn down 10 feet in the fall to accommodate high water in the spring.
The Indian Lake Dam impounds a productive fishery that supports lake trout, brown trout, brook trout, smallmouth bass, lake whitefish, and northern pike. Panfish are brown bullhead, yellow perch, rainbow smelt, rock bass and pumpkinseed sunfish.
It's the town's responsibility to make sure that Lake Abanakee has enough water, regardless of the releases from the Indian Lake Dam. However HRBRRD keeps the town informed of changes to the dam release schedule, so they can plan their Lake Abanakee releases accordingly.
---
photos courtesy of Indian Lake Museum