Northeast Ski Blogger Summit Day 1: I've been imagining skiing Jay Peak since 1999. I was working late one night in December and started fantasizing.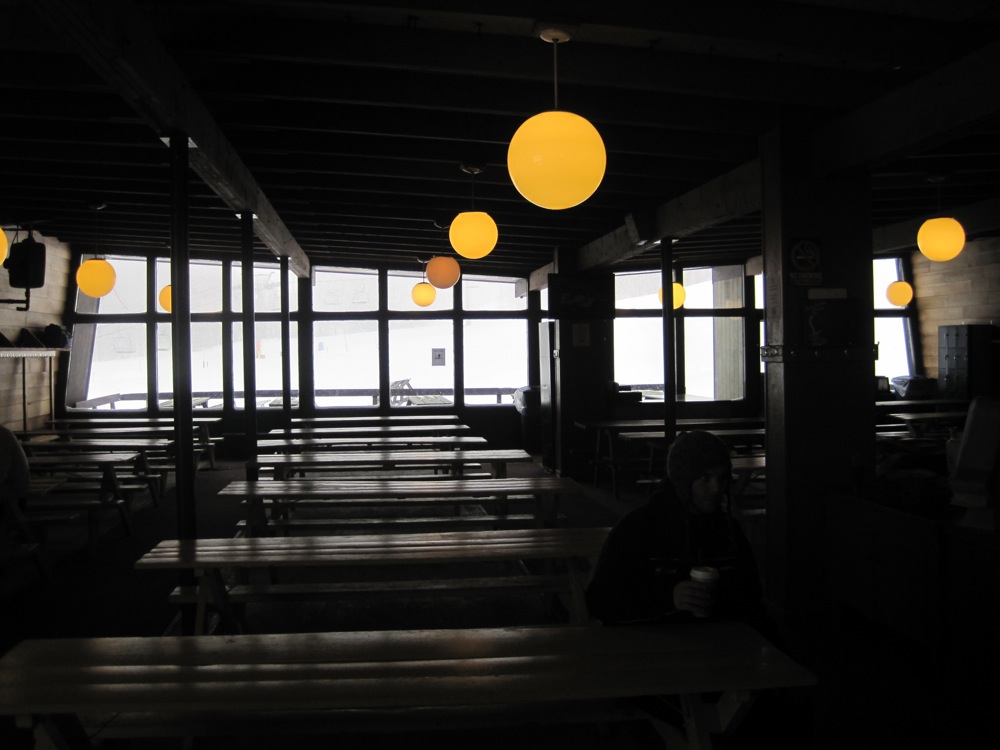 I googled "best powder in the east" and I found Jay Peak's website. It sounded perfect to me. Tons of snow and trees.
After a long drive last night, we woke up this morning at 6:30 and it started to snow at 7 am.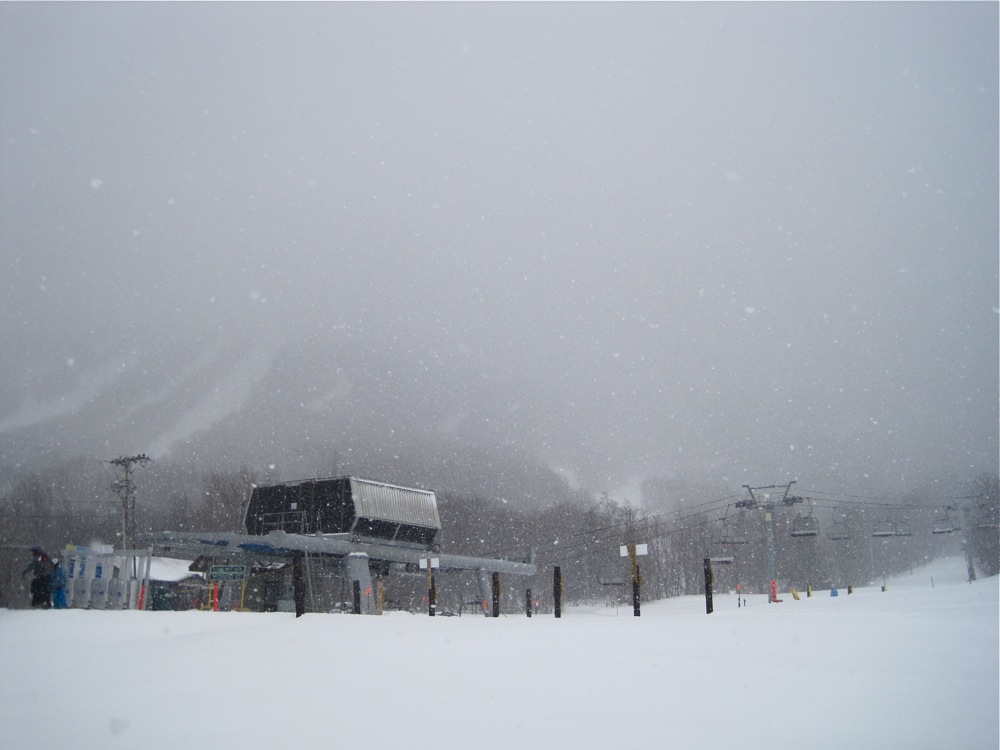 The forecast was for 1-2 inches, but I was hoping for some of that legendary Jay magic. When we got to the mountain at 9 am, it was really coming down, and it snowed until 2:30.
As much as possible, I tried to stay with Riverc0il and Sick Bird Rider.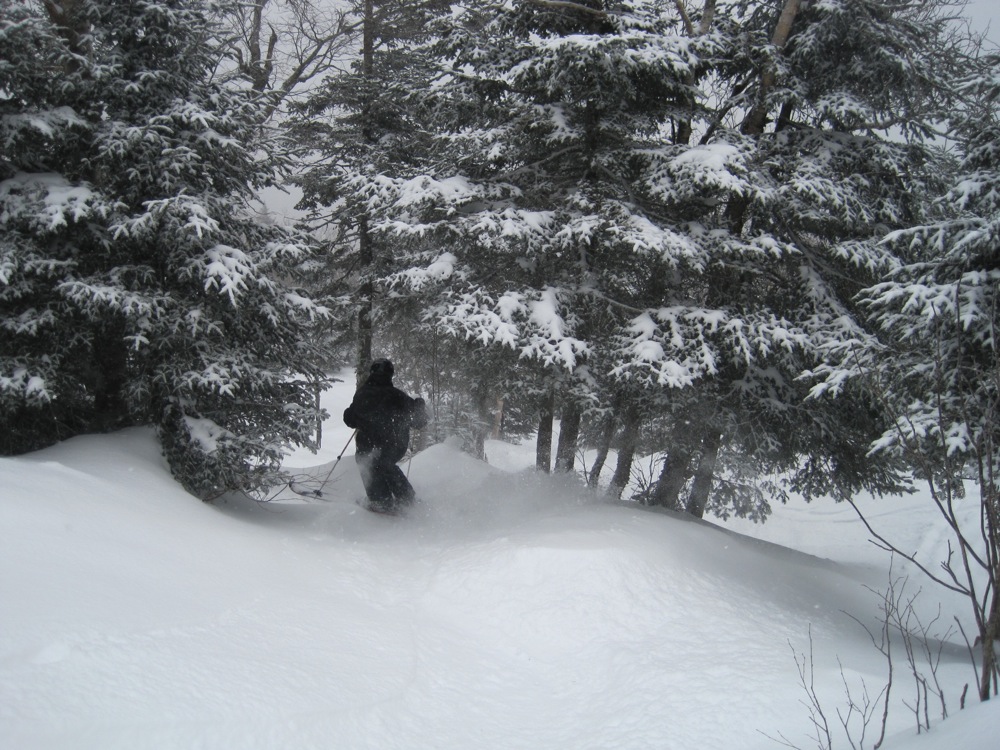 Both Riverc0il and SBR recommended Exhibition. But Matt and I couldn't resist the trees. We went in and had a great run.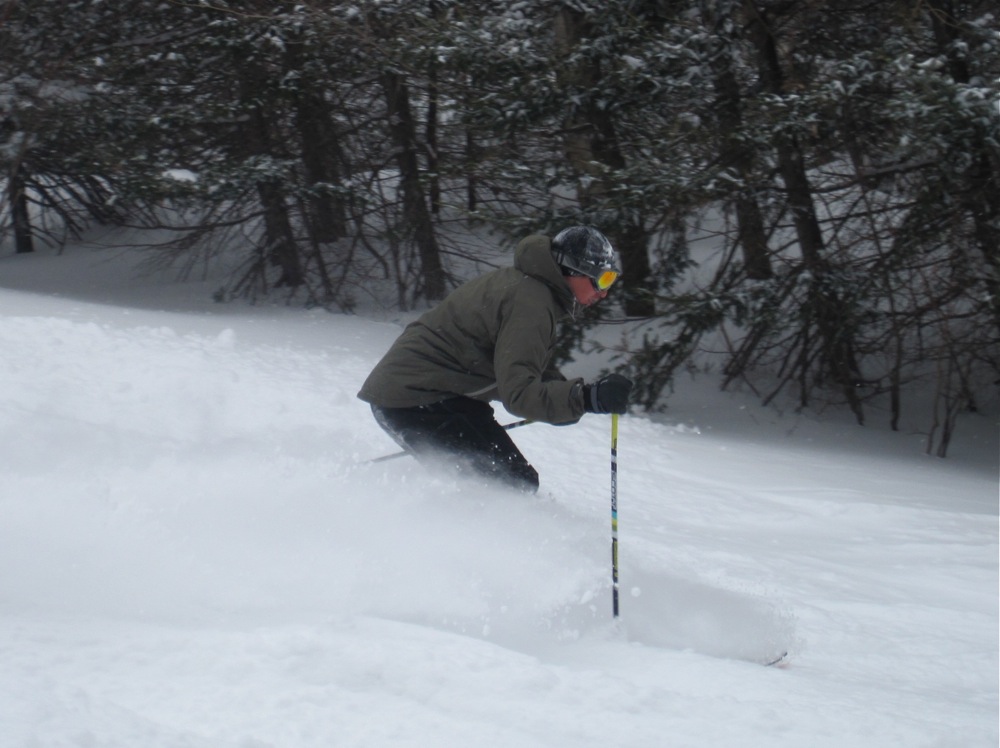 When we reconnected farther down, they both agreed that Exhibition was among the best runs they'd ever had at Jay.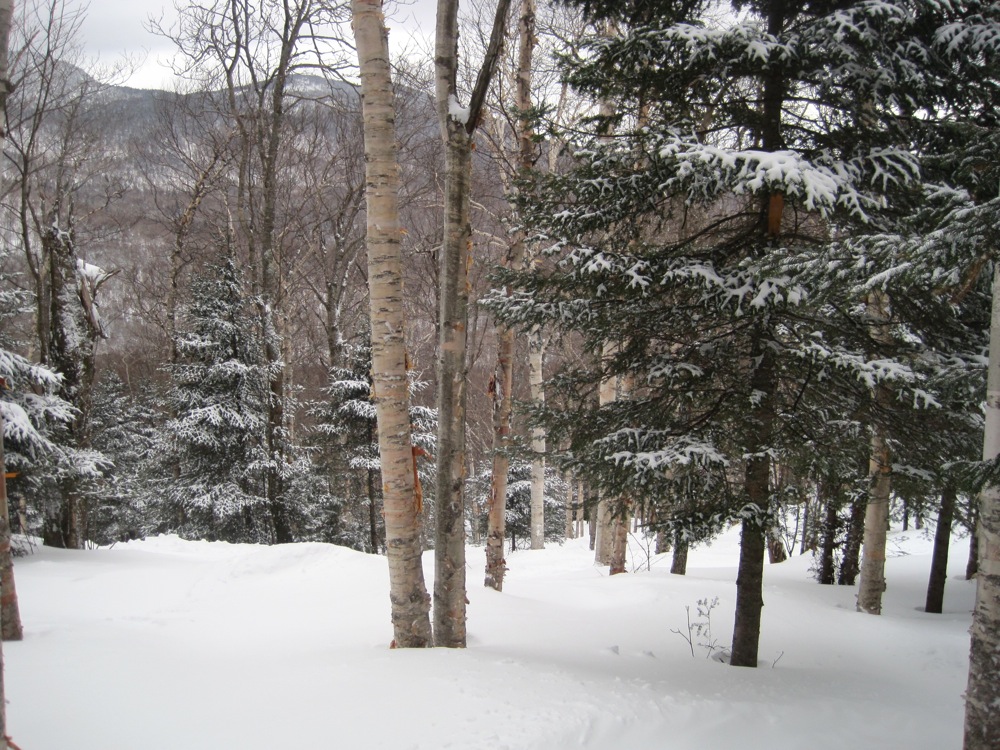 We had maybe 8 inches of snow today, and lots of wind up high. Both the Tram and the Freezer went down around 1. We did the short hike up to Everglade, and had it completely to ourselves. We savored it.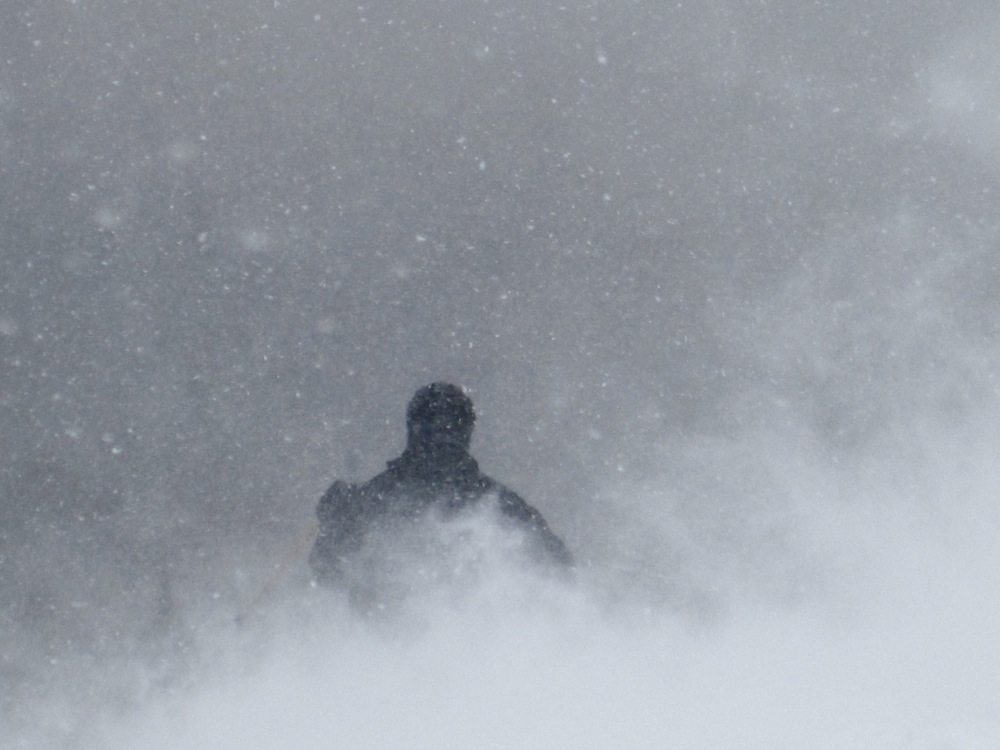 The trails had lots of soft cut-up powder, and there was a decent amount of untouched snow along the sides. The trees were lightly tracked or untracked.
There were very few spots we found all day that had exposed rock or ice. Considering the winds today, that's amazing.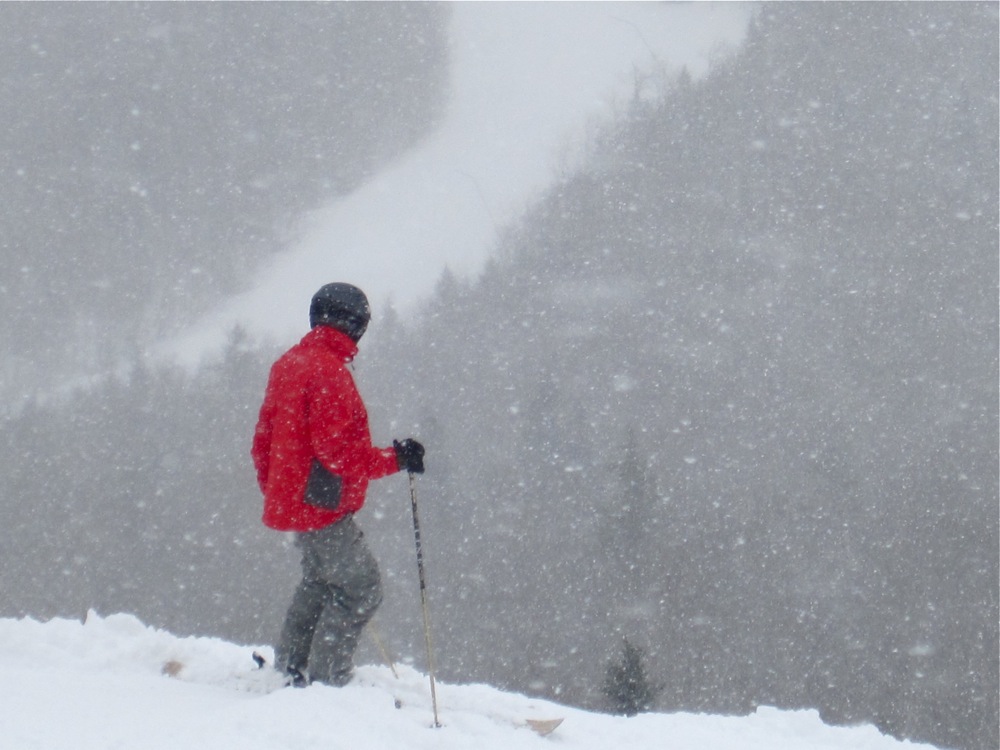 Jay Peak is exactly what I imagined. Lots of snow and great, well-spaced trees. Today was exciting. It was my first time experiencing a significant snowfall on a mountain that makes it own weather. I love this place.