Having been fortunate to bag my 46 High Peaks some years ago, my Adirondack goals are a different these days. While I'd love to return to Haystack, Marcy, and the Great Range, I'm also looking for peaks that I haven't ascended before — whether or not they're 4000+ feet high. And I'm looking for new approaches to peaks I've already hiked in the past.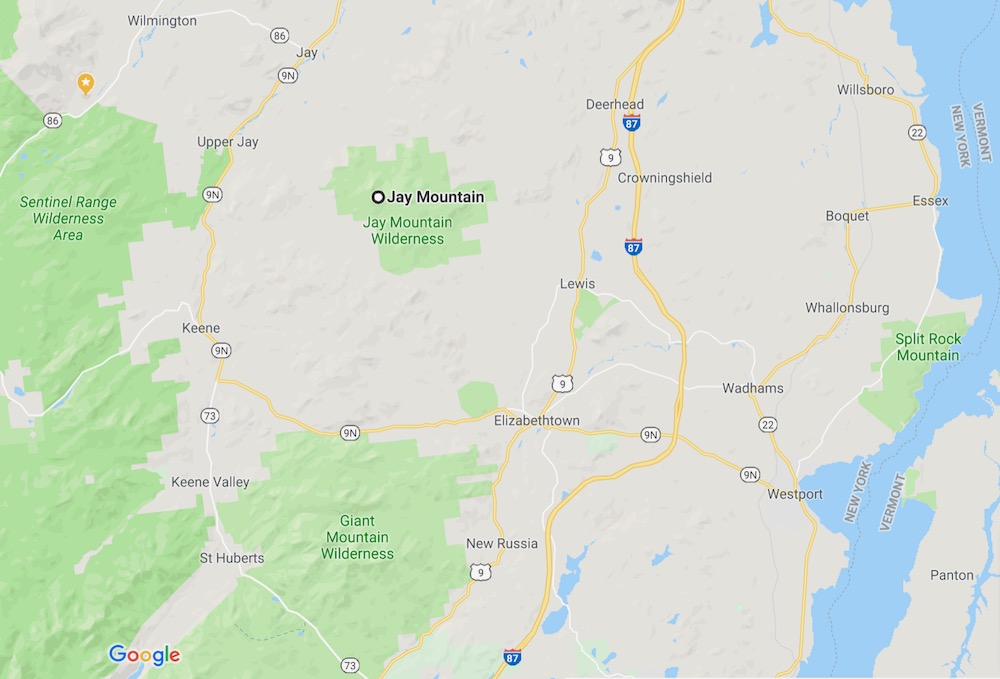 Last weekend, I returned for a more laid-back type of weekend. For my Saturday tempo run at Mount van Hoevenberg, the weather was perfect. Late Saturday afternoon, Executive Disorder tore up the Ausable Brewing Company with a great set. The pièce de resistance was a Jay Mountain hike on Sunday.
The trail head is at the intersection of Trumbulls and Jay Mountain Road. My 2012 copy of the ADK High Peaks trail guide describes Jay Mountain as a trail-less peak. But now there is a sign, a trail register and blue markers. Time to buy a newer edition of the guide.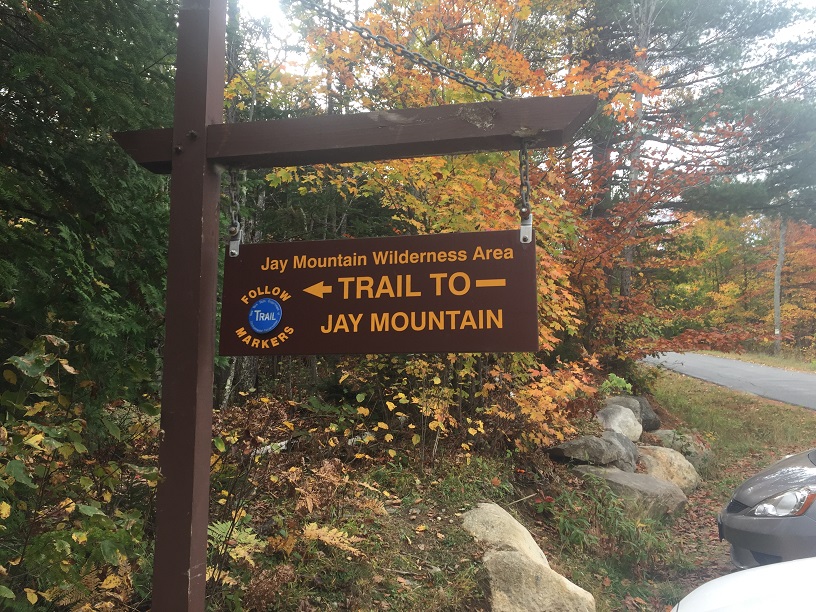 The trail isn't nearly as rocky as elsewhere in the Adirondack Park. After walking alongside and then crossing a stone wall, it climbed steadily through hardwood forest before dropping into a gully at around 1.25 miles. There, I heard a large animal crashing through the brush. A bear? Deer? Who knows, but I kept my streak alive: I never seen a bear outside of NJ.
From the gully, the trail pitched up more steeply for another mile or so to an intersection. There's a fork below a huge boulder, and the trail markers end. The trail to the left takes you to a shoulder or false summit. Bearing right, I headed towards the true summit of Jay.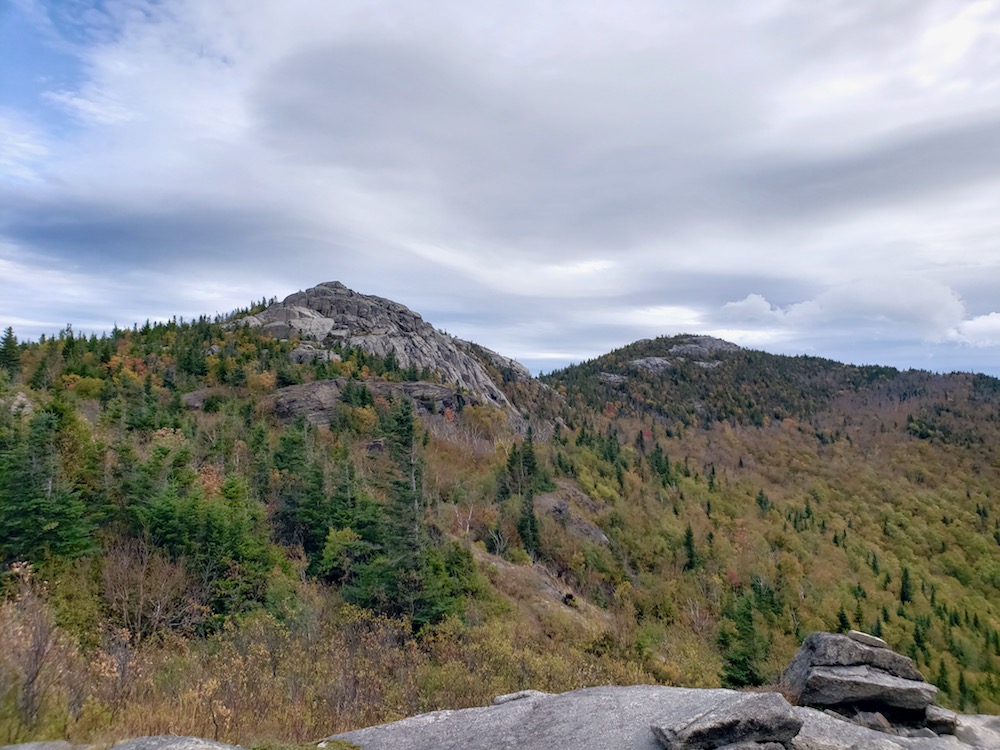 For most of the next mile, I walked on a ridge marked here and there by cairns. Although the day was cloudy, I had spectacular views of Lake Champlain, the Great Range, and Whiteface, and all the mountains in between.
At 3.75 miles, a veritable pyramid marked Jay's summit. Further out, a bald dome beckoned, perhaps another mile. This might be Slip Mountain, but I can't be sure. I pushed out towards the dome but, after 15 minutes and think1000 about the765e home, thought better of it.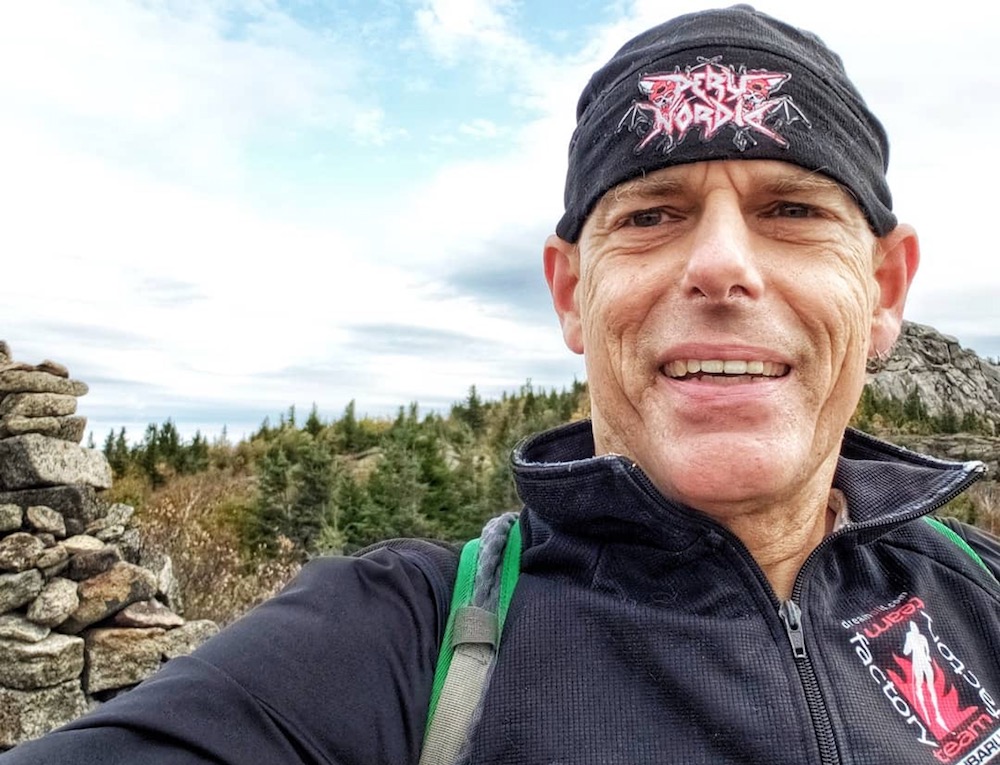 As I returned towards my car, I saw group after group of hikers heading towards the summit. The trailhead which had been empty when I set out had around two dozen vehicles. Even then, at 2 PM, a couple were preparing to set out. One of them was wearing skin tight jeans. Not the best hiking garb, and not the only instance of underprepared walkers that I've seen. I counted myself lucky to have solitude on my walk out to the summit.
Reach for the low hanging fruit. You never know what you're gonna get.
---
Trailhead photo courtesy Ed Ressler at CNYhiking.com.