Some towns have all the luck. They're the kind of places that beg you to ask yourself if it's possible spend all of your time there. These places come right off the tip of my tongue: Keene, New Paltz, Stowe, North Conway, and for that last couple of years, Val David.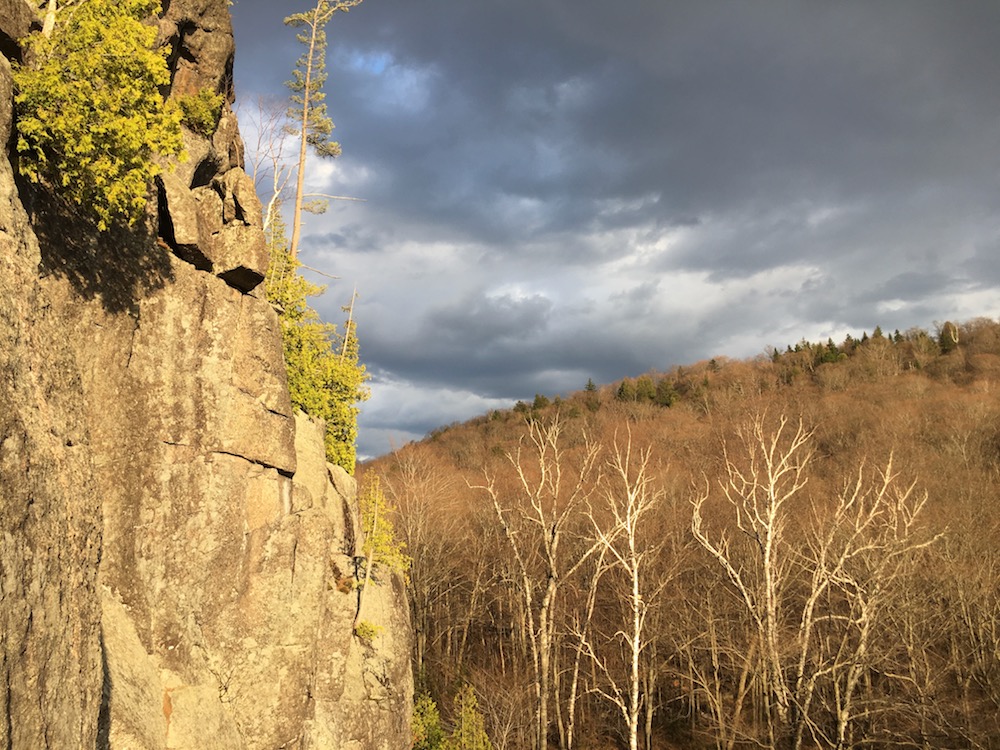 Three years ago, I don't think I knew of Val David, I learned of it shortly after relocating to Montreal. It's an hour north of the city but a world away.
If rock climbing legend Fritz Weissner spent his time here, you can rest assured that it is absolutely spoiled with classic rock. For skiing, it is a mini-paradise too: Mont Alta is one of three downhill ski hills in town, and now serves as the only uphill area I know of in these parts.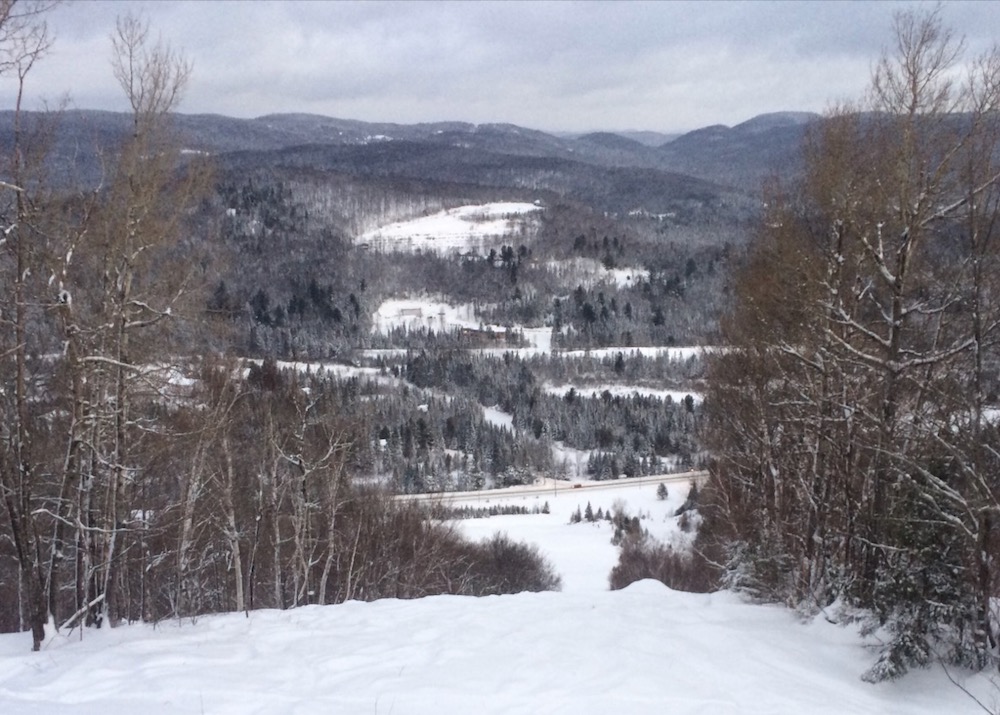 I could go on about the slopes and the rock, but I don't think that would do the place justice. It has a quality that doesn't get measure in a guidebook or a ski map. Somehow the woods just feel like home.
Maybe it's because they're not too wild. The trails have been warn in and civilized over a decades, shared by so many, in all seasons. The stats tell the tale: endless miles of classic XC skiing, skate trails, snowshoe trails and telemark zones. There are countless routes and boulders, hiking trails, all sorts of mountain bike terrain.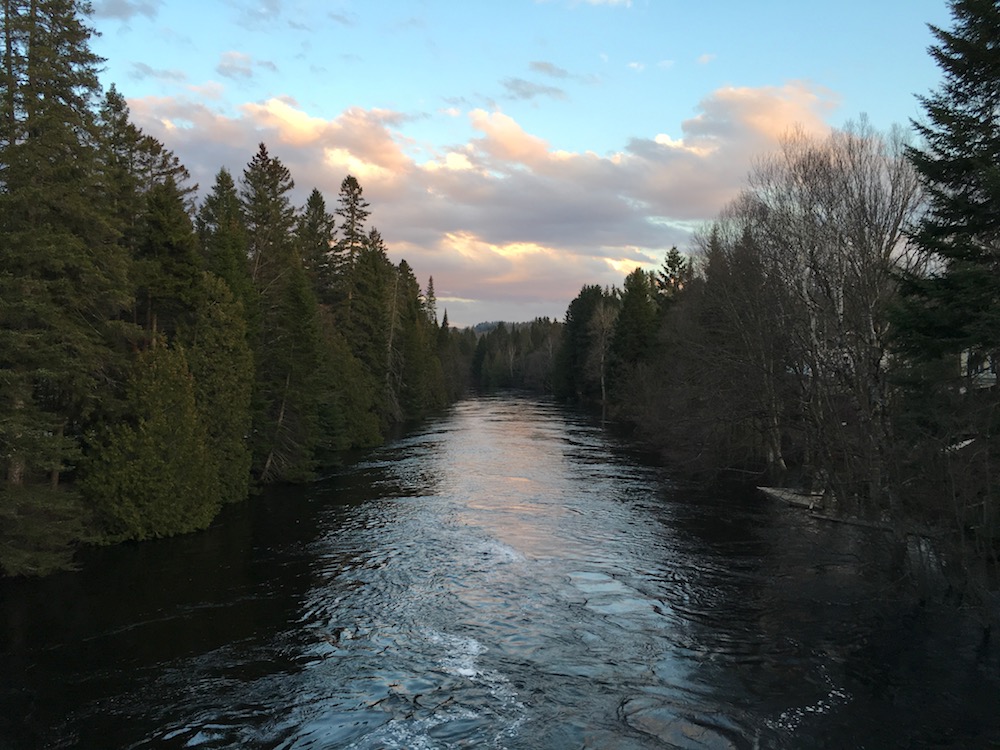 And they are home to foxes, herons and the kinds of mushrooms that make people imagine stories of smurfs, gnomes, and hobbits, like the chanterelles and morels prized by local restaurants.
The feeling in town reflects that of the park, a little hippiesh and jovial. It's quaint, but not like a museum of the old days. It's more tipsy, like there's always a reason to celebrate. There's more fine dining than I can afford, and bars where the sounds of live music spill out into the street over the laughter of kids playing in the river.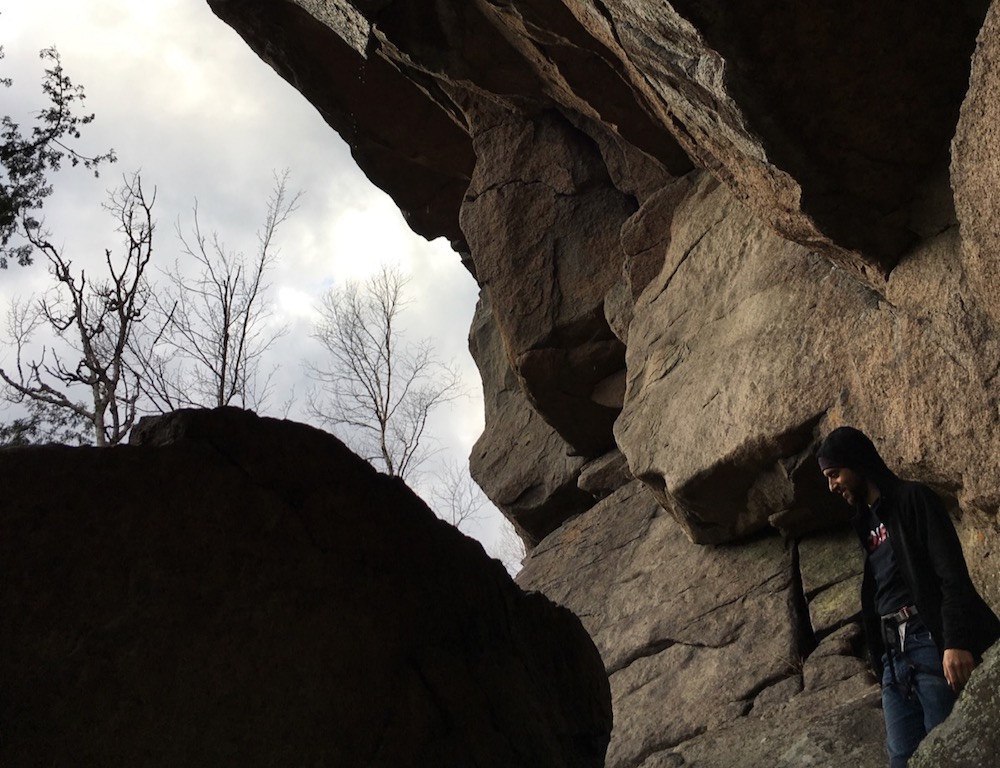 The citizens of Val David celebrate their good fortune. When the original owners of the park land wanted to sell out to a developer, the good people stepped in to conserve the land as The Parc Regional of Val David and Val Morin.
As I come back from another day of climbing, I am grateful. For the crow I heard barking, for that textured anorthosite that goes colloquially as granite, the changing leaves, and the friends I've been lucky enough to share it with.
Even if I missed the farmers market, there'll be another opportunity next week. And maybe by then, or one day, I'll have my affairs in order so I can make the jump up north for more than a day or two at a time.