I've been invited to ski Hunter. Last time I was there, I was definitely an intermediate, so it should be interesting to see what I can do on Hunter West.
This is a perfect time to go to Hunter. It's been incredibly cold, and Hunter Mountain snowmaking capacity is legendary. Here's an excerpt from a TR on AlpineZone: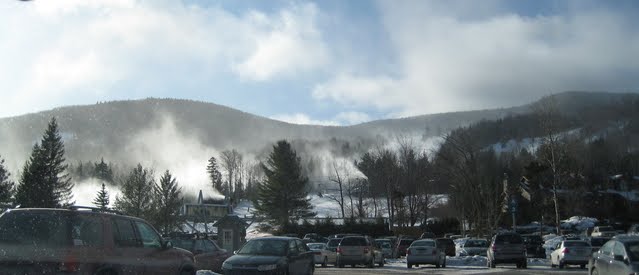 "They are pounding the hell out of the mountain. Clairs has every single gun on, and then some. Highlands is on. Park had all the guns on all day. K27's on, Belt, Broadway, Ike, Gun Hill and Minya all had guns randomly go on and off throughout the day. Racer's needs snow, but I think the wind is probably the reason they aren't making it there. The oscillating Super Polecat on Broadway looks nice, as do the other new Polecats…"
It should be about as good as manmade gets. And who knows, maybe there'll be some natural snow mixed in.
*Photo and Quote by millerm227