Gun running has been a persistent topic of conversation over the past year in the mainstream media. We —the subversives at the NYSkiBlog— have taken to giving it a new meaning.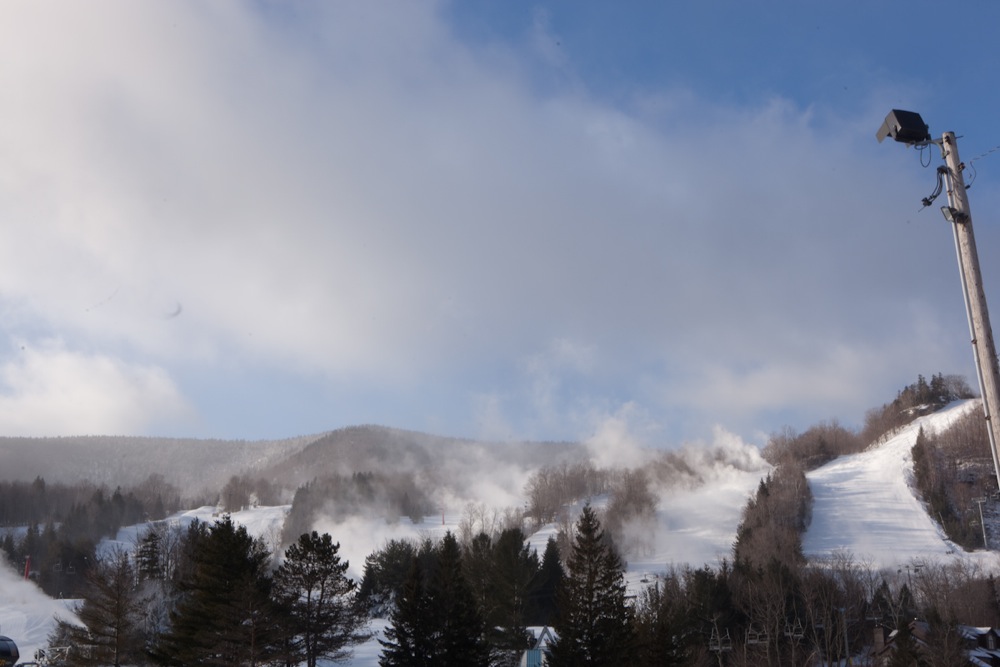 Instead of an illicit trade, we use the term to describe that awesome experience of skiing top quality manmade cold silk snow under the guns at ski resorts in the Northeast. To be completely forthright, skiing under the guns today during the work week felt way too good to be legal.
The product on the slopes of Hunter was the best manmade snow I have ever skied.  It's simple science; super cold temps + compressed air + water = pure silk. Arctic cold for days, dozens of canons and fan guns, meant that it was laid down in bulk.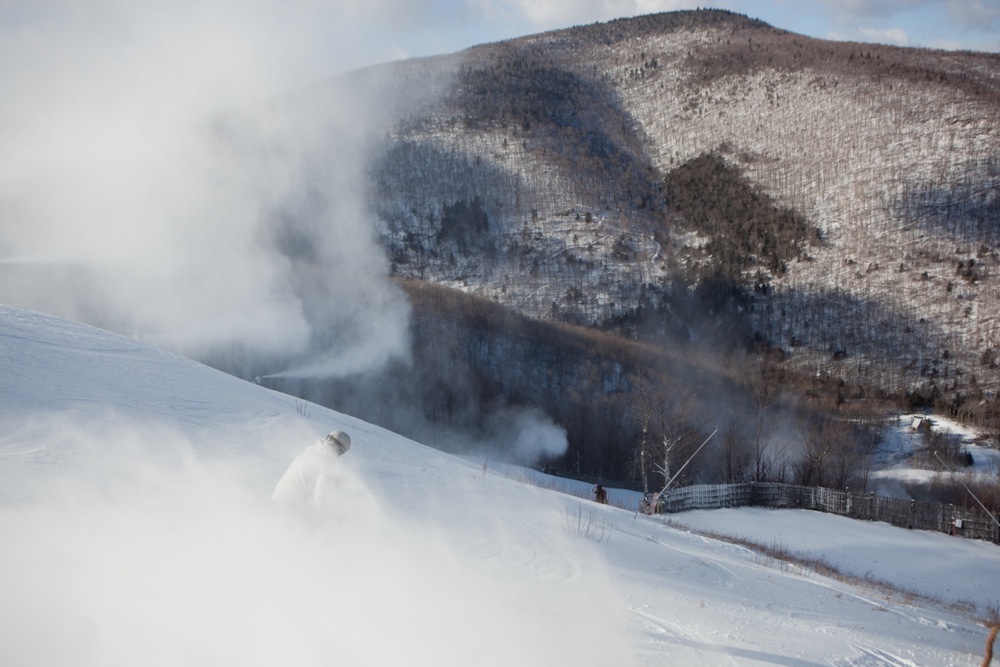 In truth, today was not the day for everyone. At least two resorts in Vermont decided to close because they thought the temperatures were unsafe. Hunter, a warmer southerly neighbor, didn't have that problem, but our balmy daytime summit high of negative two combined with wind and snow did, at times, make things challenging.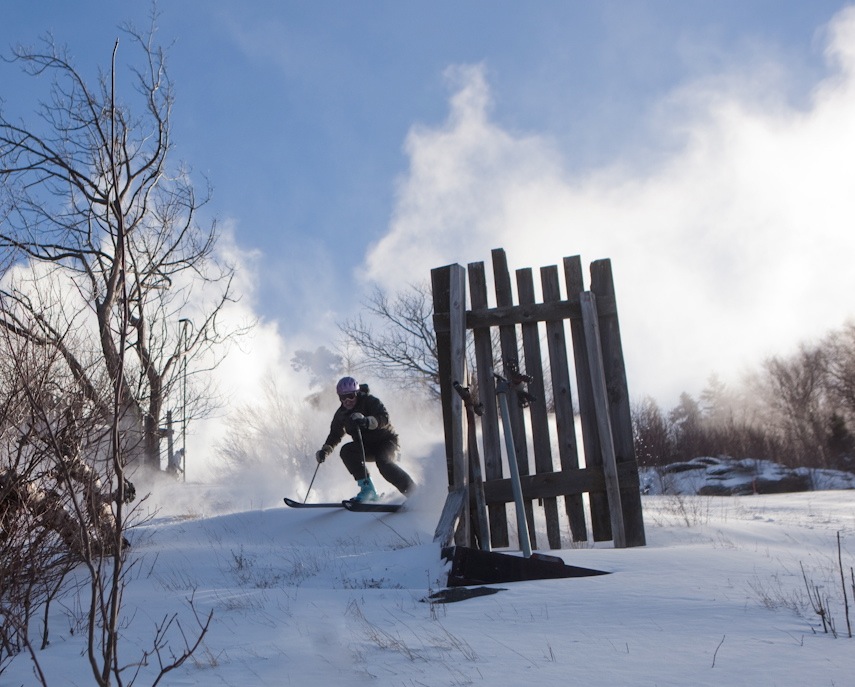 By days end, I was a seriously spoiled NY skier. Trenches were laid three inches deep on the Belt Parkway. Sunny steeps were ripped on K27, Clair's, and Racers Edge. Woods were slalomed through some of Dick Cheney's undisclosed locations. Vertical was piled up on the West Side and the Six Pack until legs were sore. Most importantly, good times were had by all.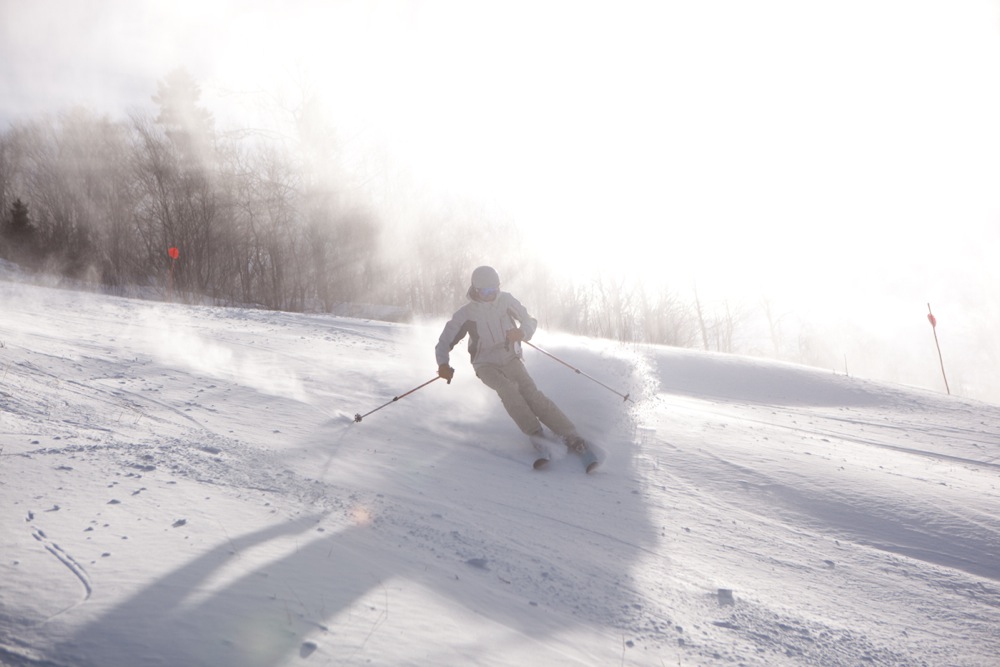 We're entering the prime of the 2012-2013 season, ladies and gents. And judging by today, it is now operating on all cylinders. Hope everyone makes it out to the local hill to get some, because it's really good right now! Just… button up, no permit required.