I had a crazy cool weekend. My plan was to drive to North River Friday afternoon, ski a day at Gore and a day in the woods. But for me, a weekend in the Adirondacks requires a 2pm Friday departure, and I just couldn't swing it at work. When I got off work at 6:30 Friday night, I walked home, and pondered my options.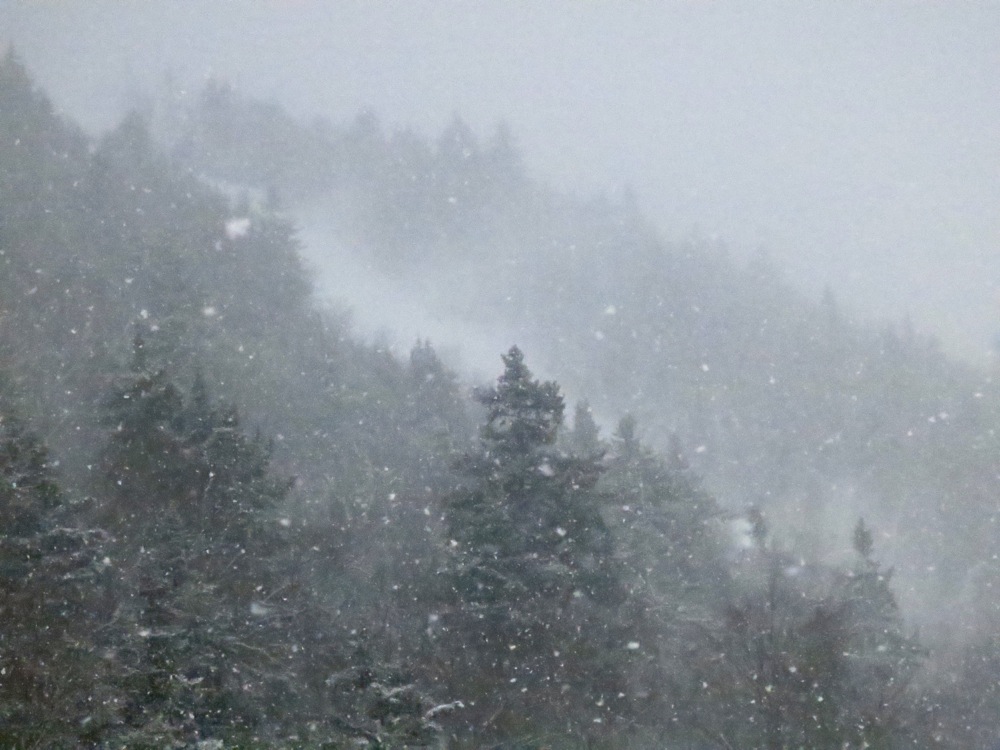 I drove to Plattekill early on Saturday morning, with no set plan for Sunday. While riding the lifts I tried to work out my lodging and skiing plans on my phone. My goal was my first ever ski day at Greek Peak. With all the recent discussion about the mountain's future, I wanted to finally experience the hill and see Hope Lake Lodge to better understand the big picture.
But it was after all a holiday weekend and I couldn't find a place to stay close to the hill. While there was extra driving involved, the math on my Gore season pass, and the simplicity of staying in North Creek, drew me back to our home away from home.
Because I was in town for less than a day, it wanted to minimize heat and plumbing logistics of stay at the cabin. A friend graciously offered me the option to stay at his place, which turned out to be exactly what the doctor ordered.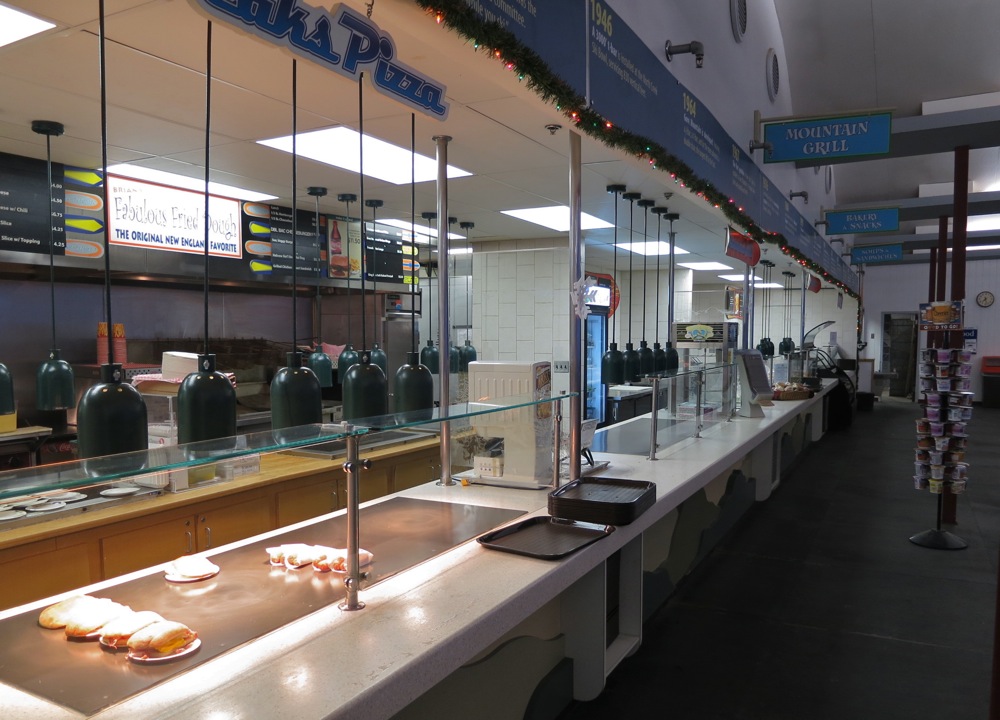 Often when dining with North Creek friends, we do dinner in town. But locals are genetically crowd (and holiday) averse. We agreed on a home cooked meal at Chez Shaman.  We spent all night making dinner, drinking wine, dancing and laughing.
In the morning, I headed over to Gore. My plan was to rip a few runs on the corduroy, and then run up to the cabin to see how our trails the woods were holding up. At 7:20 I found that Centerplate had breakfast out. Rockin.  I grabbed my Egg McGore, booted up and boarded the very first gondola cabin solo.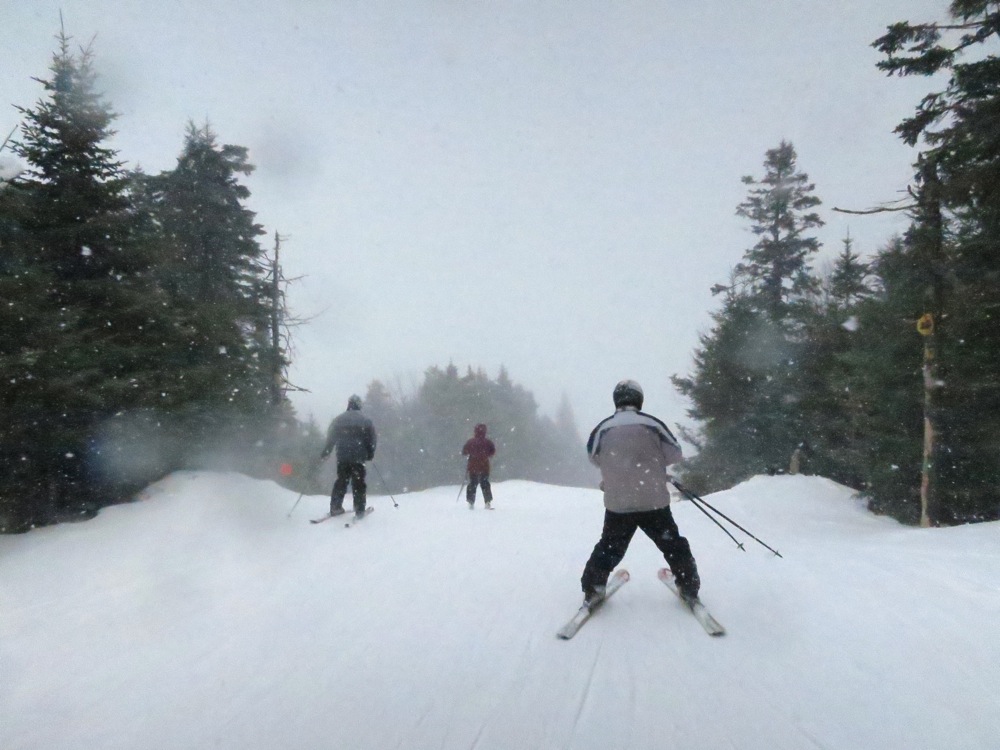 At the top of Bear Mountain it was snowing at a decent clip. I ran into Suds, and then a very weird thing happened.  He slowed his motor (way) down to ski with me. It was a hell of a lot of fun.
Snow was accumulating. After a run on the firmish cord on the East Side, the rope dropped on the summit and we headed for the top. We got first tracks in several places, as we just seemed to be slightly ahead of everyone else.  Even after things got tracked up, the sides had untracked and cutup natural snow all morning.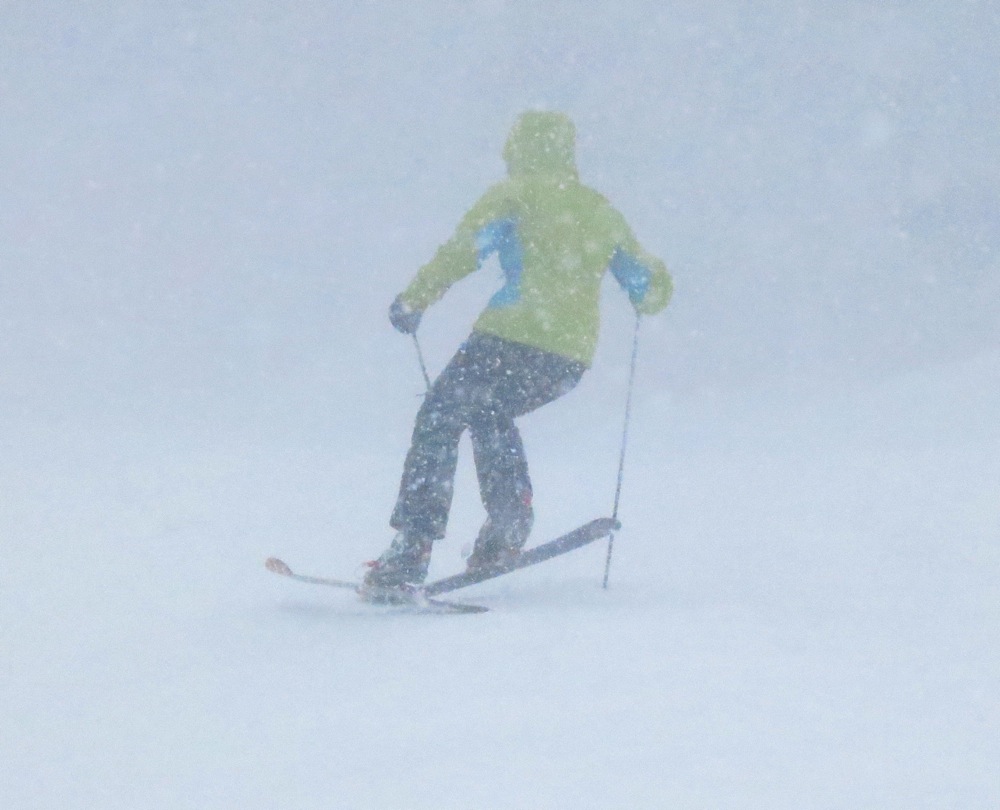 Eventually, when we'd tracked everything we could think of, we headed to Lies to jump around in the bumps. It was quite a experience with great conditions, dumping natural snow, hammering snow guns, blowing wind, and cold.  I think we did four laps.  Even after the headwall became challenging, it was worth the effort to get to the piles below.
I'd been feeling a bit disconnected from friends in North Creek as I hadn't skied Gore since Christmas.  Even putting the surprise new snow aside, coming back to North Creek was a great move for me.  I reconnected with several people I hadn't seen and it really raised my spirits.  Welcome to North Creek.