Ski Day 16: Saturday started normally. We woke at our usual time, me at 6am, and the girls at 6:45. We played it like a Sunday with Zelda sitting it out. Neve and I were at Gore by 7:45, and we got in one of the first Gondi cars to load.  Same as it ever was.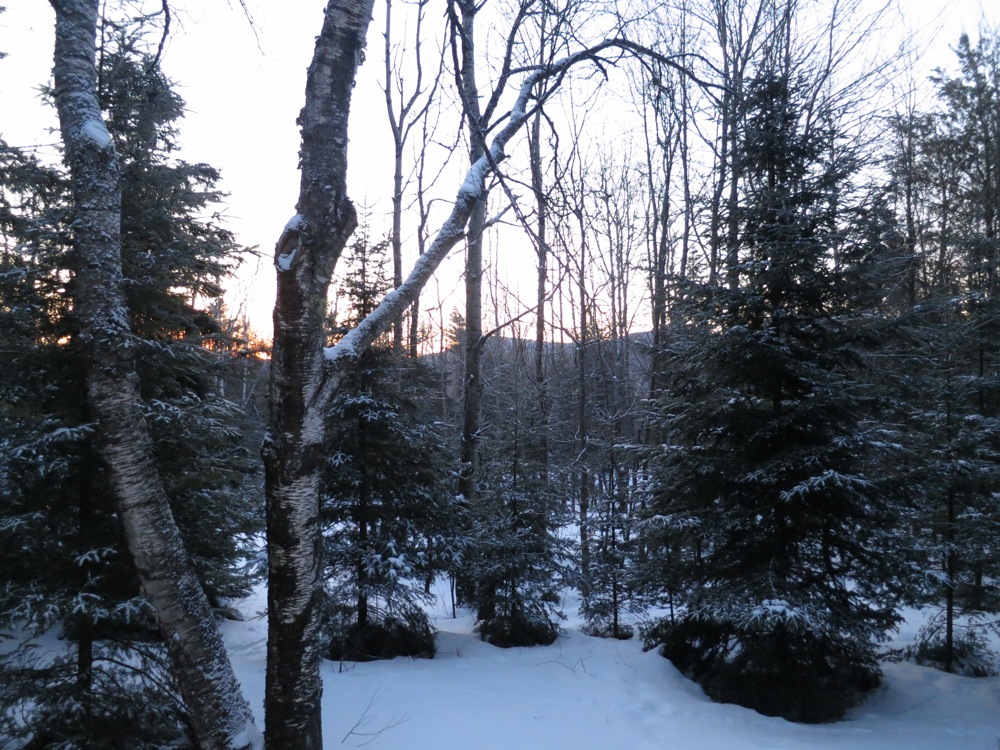 We skied a mix of pure corduroy and ungroomed manmade snow on the lower mountain. The cord was decent, and the little drifts of windblown manmade were a total blast. The bottom mountain was cold, but calm.
Neve was pushing to go to the top. On our second run, the rope was down and we dropped into Pine Knot. A slight breeze and colder temps made it very chilly at the summit.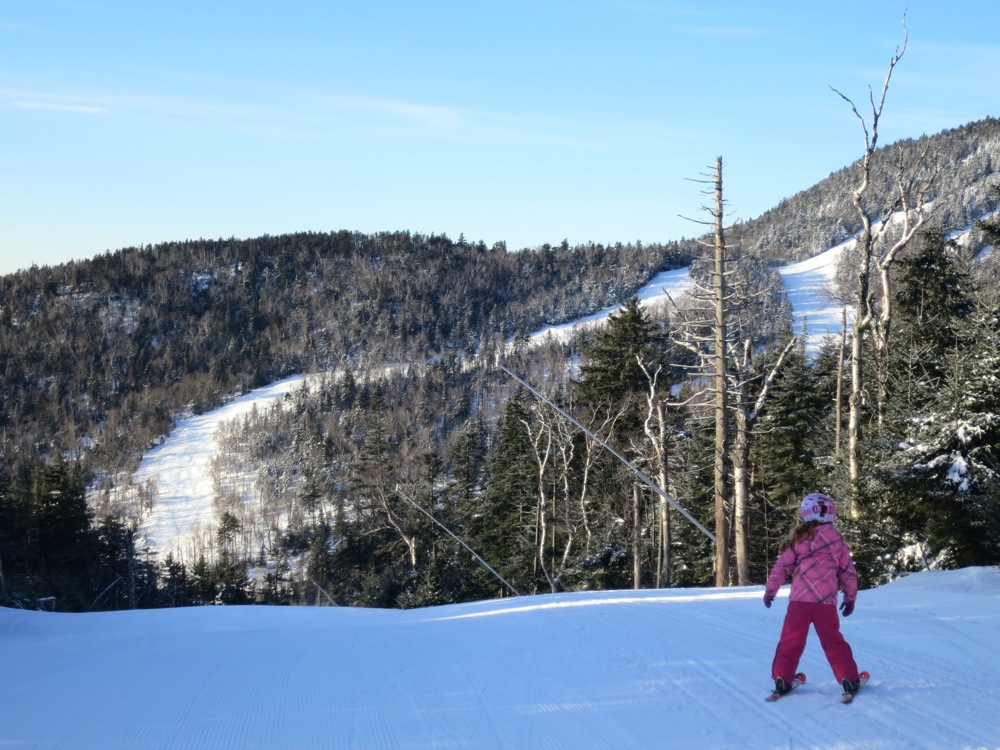 In my summit skiing dreams, we were cruising down Headwaters, side-by-side in the sun, with me snagging a few inches of natural that had accumulated along the side of the trail. But back on earth, I forgot one crucial thing. I neglected to give advance notice on "Windy Hill."
We came around the corner and got blasted. Neve stopped and said, Daddy it's too cold. I looked her in the eye and told her if she skied for 30 seconds right behind me, I'd get her out of it. We bagged Headwaters, and "Clouded Out" to a cup of cocoa at the Saddle Lodge.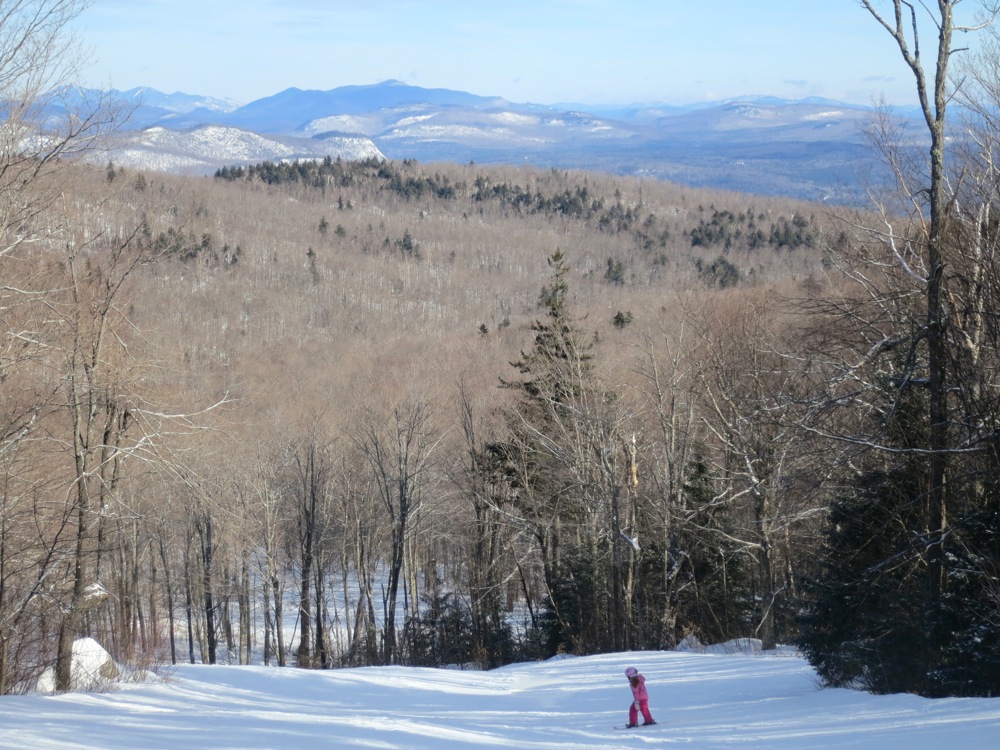 After our break we hit Sleeping Bear multiple times. At this point in time it has nearly perfect pitch for the level we were skiing. We made big carvy turns, with our skis parallel.
We called left Gore at noon, and headed to to town to snag some sandwiches from Sarah's. When we got back to the cabin, we each went to our sport of choice.  Neve, to her sled run and me my woods. Not nearly as much snow as there was at New Year's but what was there was quality stuff.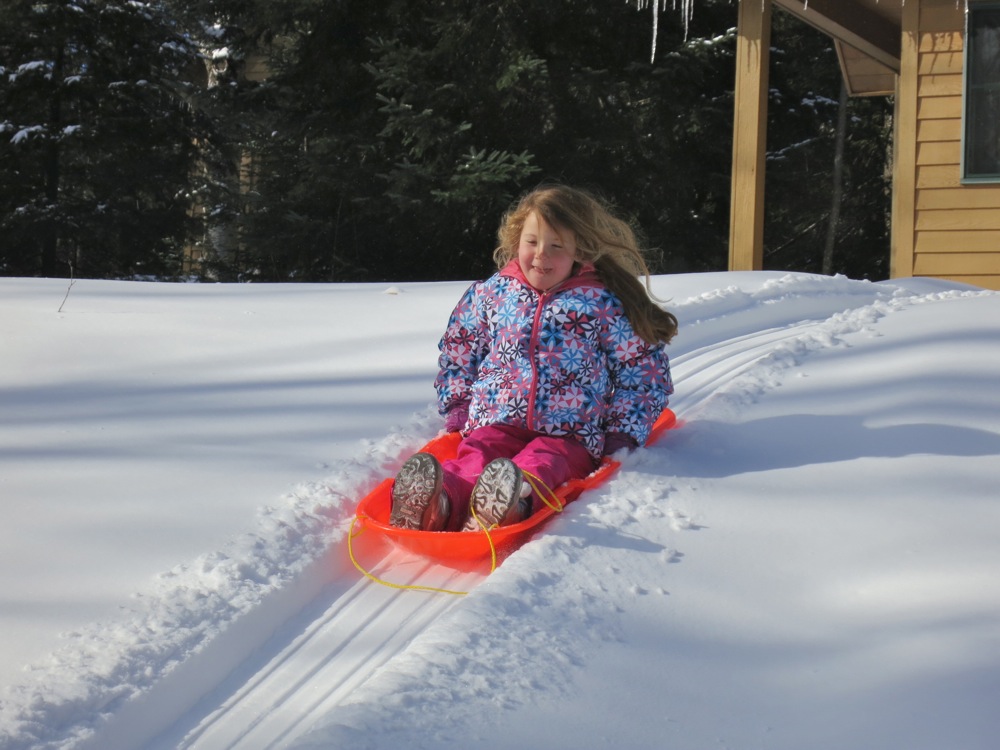 I tried to find our previously established ski "trail" with limited success. Ultimately the best trail will probably result from countless different treks through the woods anyway. I poked around, learning more about Harvey Woods, occasionally stopping breathing in the cold clean air, look and listen.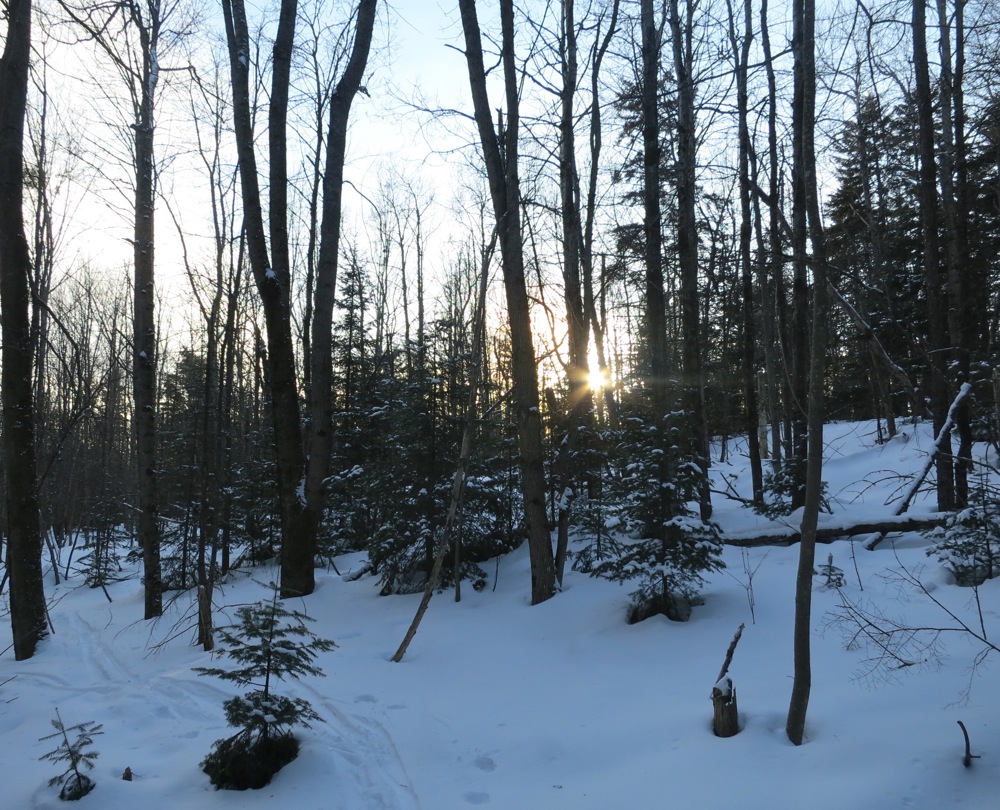 Maybe there's a new skier emerging, or an old skier re-emerging.  While I don't think I've left season pass math behind, I might be taking slower approach to some ski days. I guess time will tell.
For the record, I'm not actually claiming that I ski like a local. But it is fun pretending.