Jamesdeluxe and I arranged a pre-dawn departure from NJ to take part in the maiden voyage of Hunter's Kaatskill Flyer: New York's first six-passenger detachable lift.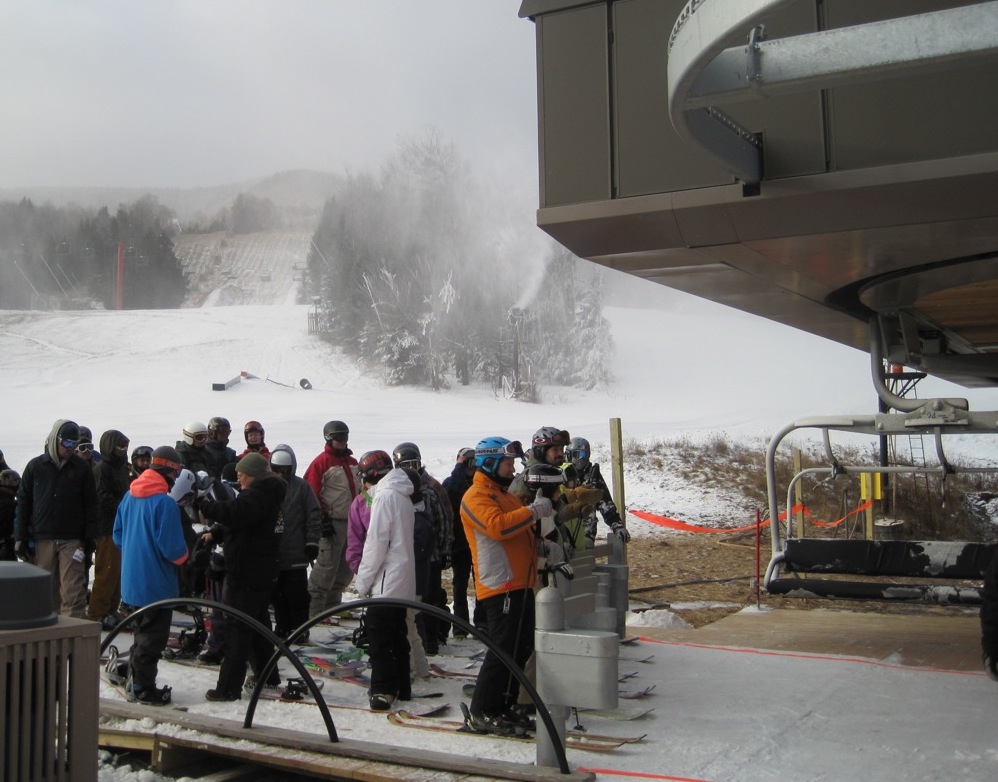 The Flyer is a beauty: comfortable, fast, and smooth. Things ran well today, with the spanking new lift designed by Leitner-Poma covering 1,477 vertical feet in a brisk five minutes. There were very few stoppages, and little confusion on the loading and unloading platforms.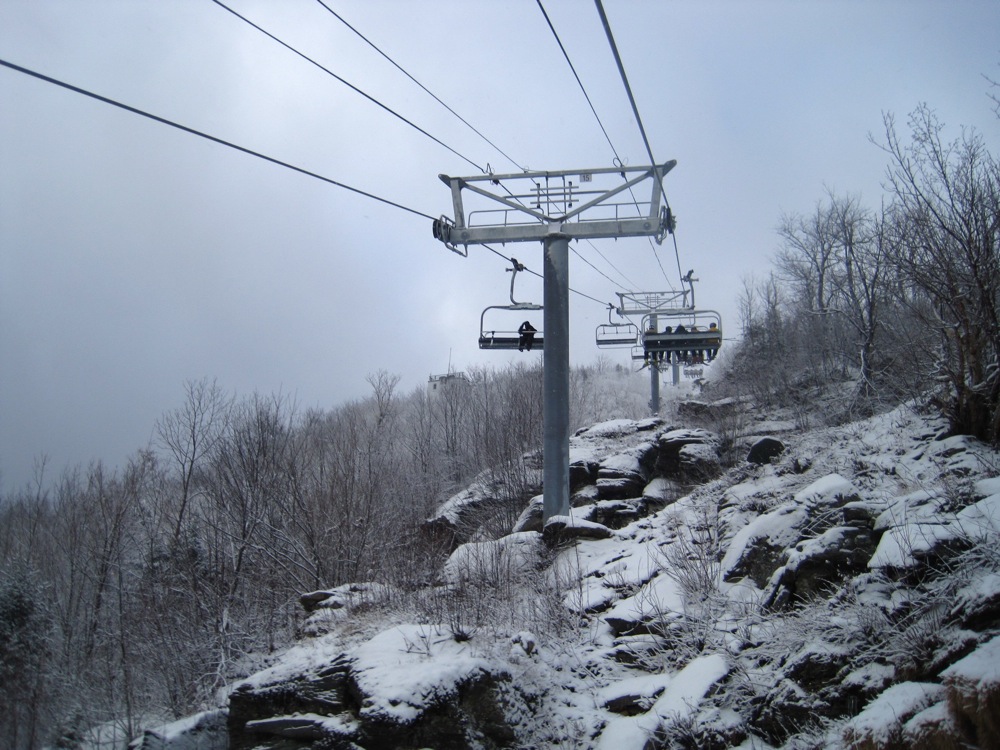 Hunter's decision to delay the start of snowmaking operations until after last weekend's liquid precip event had passed through the region probably helped them avoid wasting a small fortune in electricity.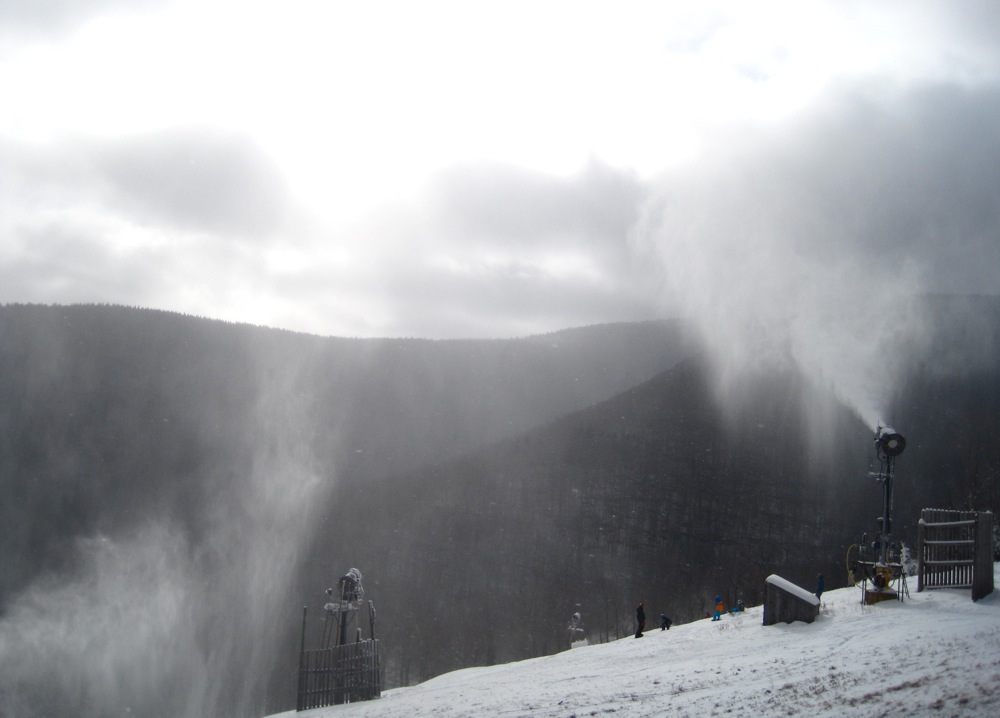 As expected, the traditional opening day course of Hellgate, Broadway, Kennedy Drive to Fifth Avenue was getting pounded from every possible angle. Fan guns, tower guns and sled guns were hammering most of what was open plus Belt Parkway, Eisenhower, Madison Ave, Minya Konka, as well as beginner's terrain on Hunter One.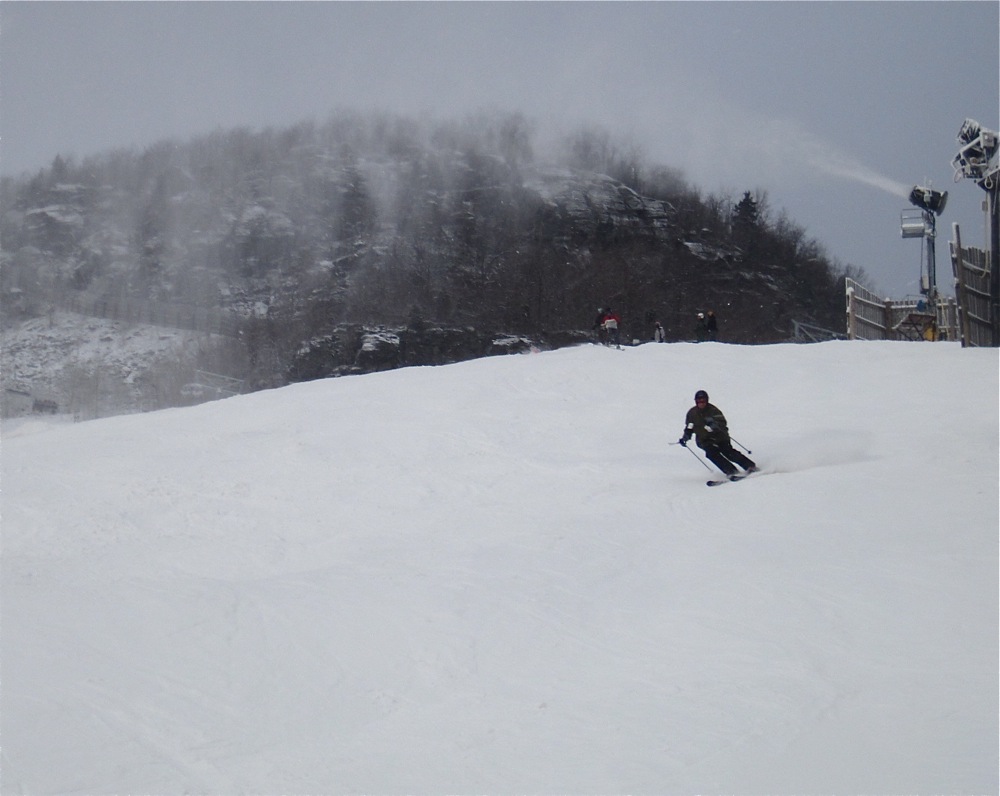 James was happy to get in some warm-up turns before leaving for a seven-day trip to Jackson Hole and Grand Targhee in Wyoming.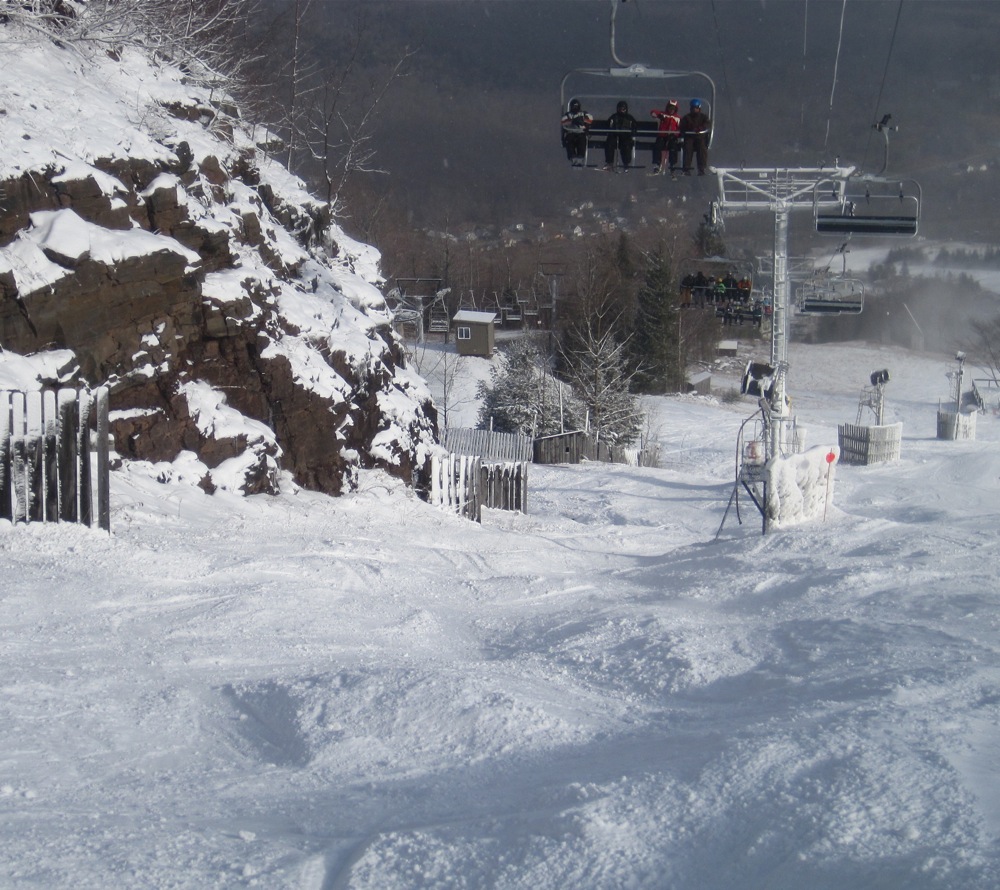 With the exception of a stretch of firm base-building snow right after the big turn on Hellgate, the top-to-bottom run was loaded with deposits of chalky, soft fan-gun powder, including many sections that were filled with soft bumps.
Several times throughout the day, I ran into the Hunter tele posse, which was using the gunstands on Hellgate as a slalom course.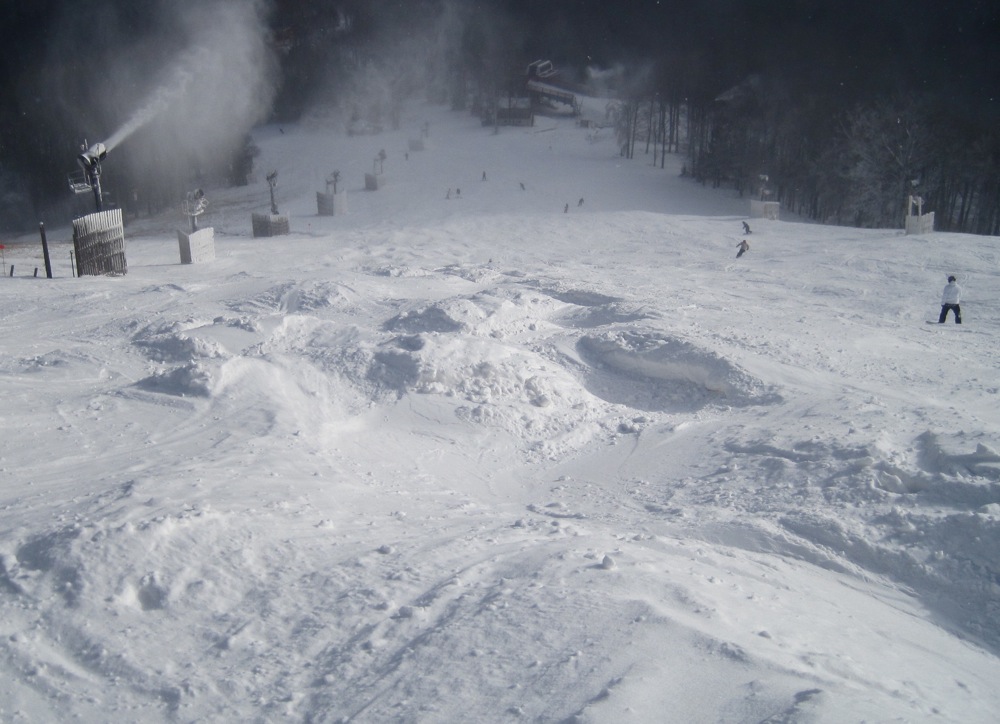 With the all-out snowmaking assault underway, it seems very likely that there will be significant terrain additions at Hunter later this week.