Got up at a ridiculous hour, made coffee, and hit the road at 5am. It was still snowing fairly hard and it looked like 14-15″ had fallen at our place. The county roads were a disaster, but once I got on to the state and interstate roads things were fine.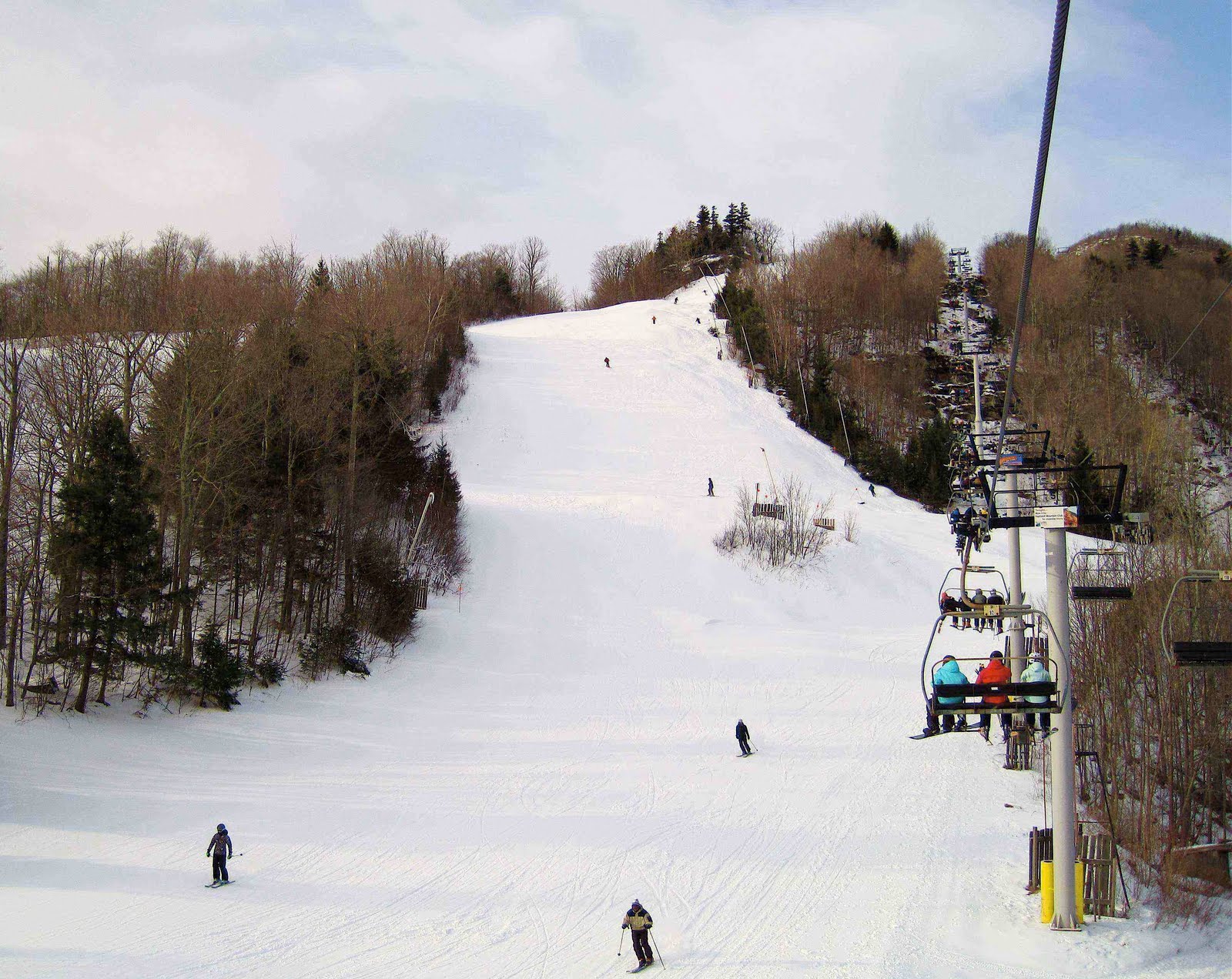 I met up with Jamesdeluxe at 6:45 at an A&P in Northern NJ, and got to Hunter at about 8:30. There was no traffic on I87 and the mountain was not nearly as busy as I imagined it would be on a weekend.
We'd planned on Hunter because, it had been COLD and we wanted to take advantage of Hunter's well-known snowmaking capacity. It felt odd to be driving out of a big storm to ski a mountain with no new snow.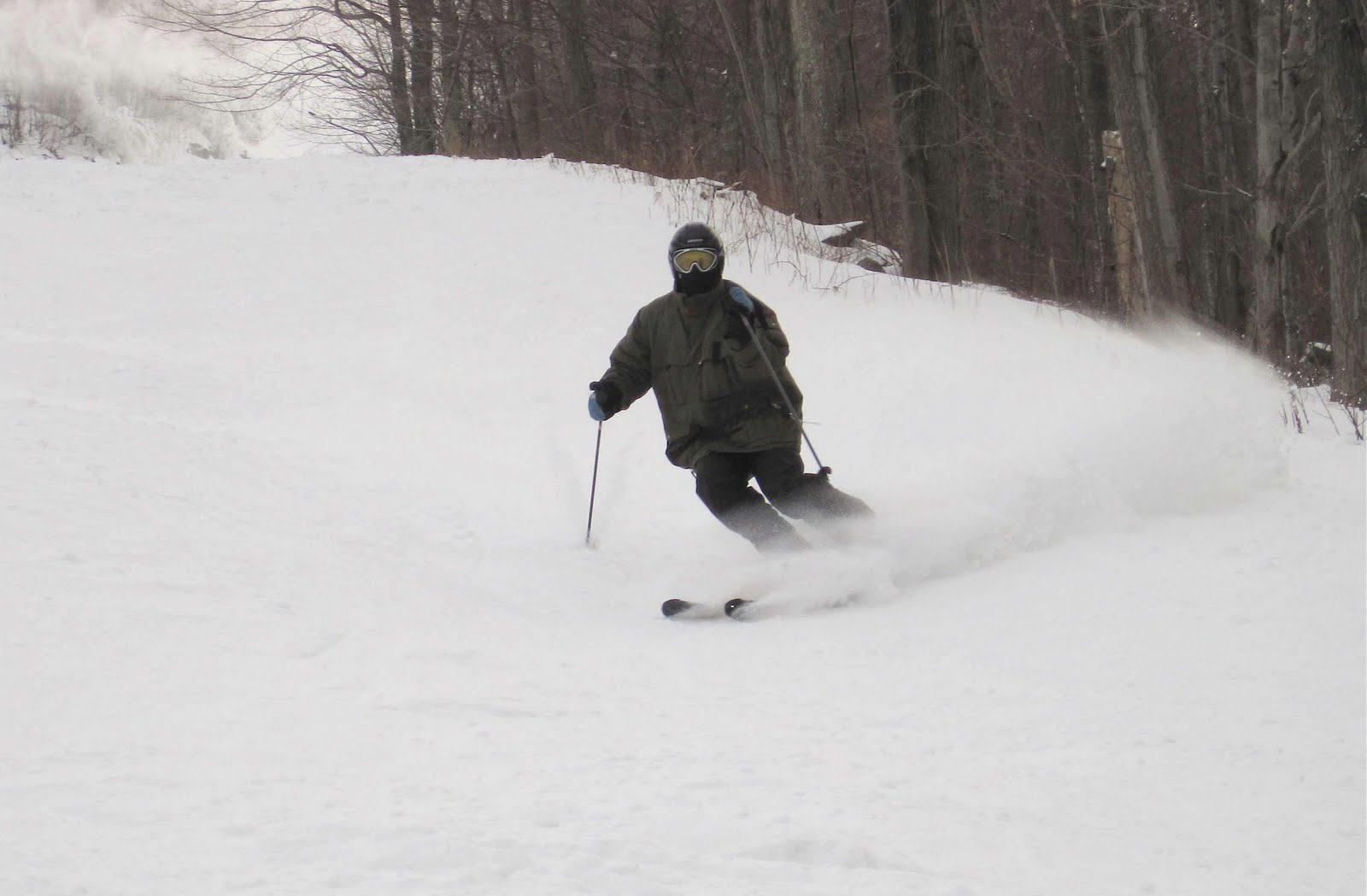 I hadn't been to Hunter in years, and the last time I was there I was definitely not skiing Hunter West or any black terrain. We did a few runs on the front side to warmup …Hellgate, Upper 7th Avenue, Broadway and Racer's Edge.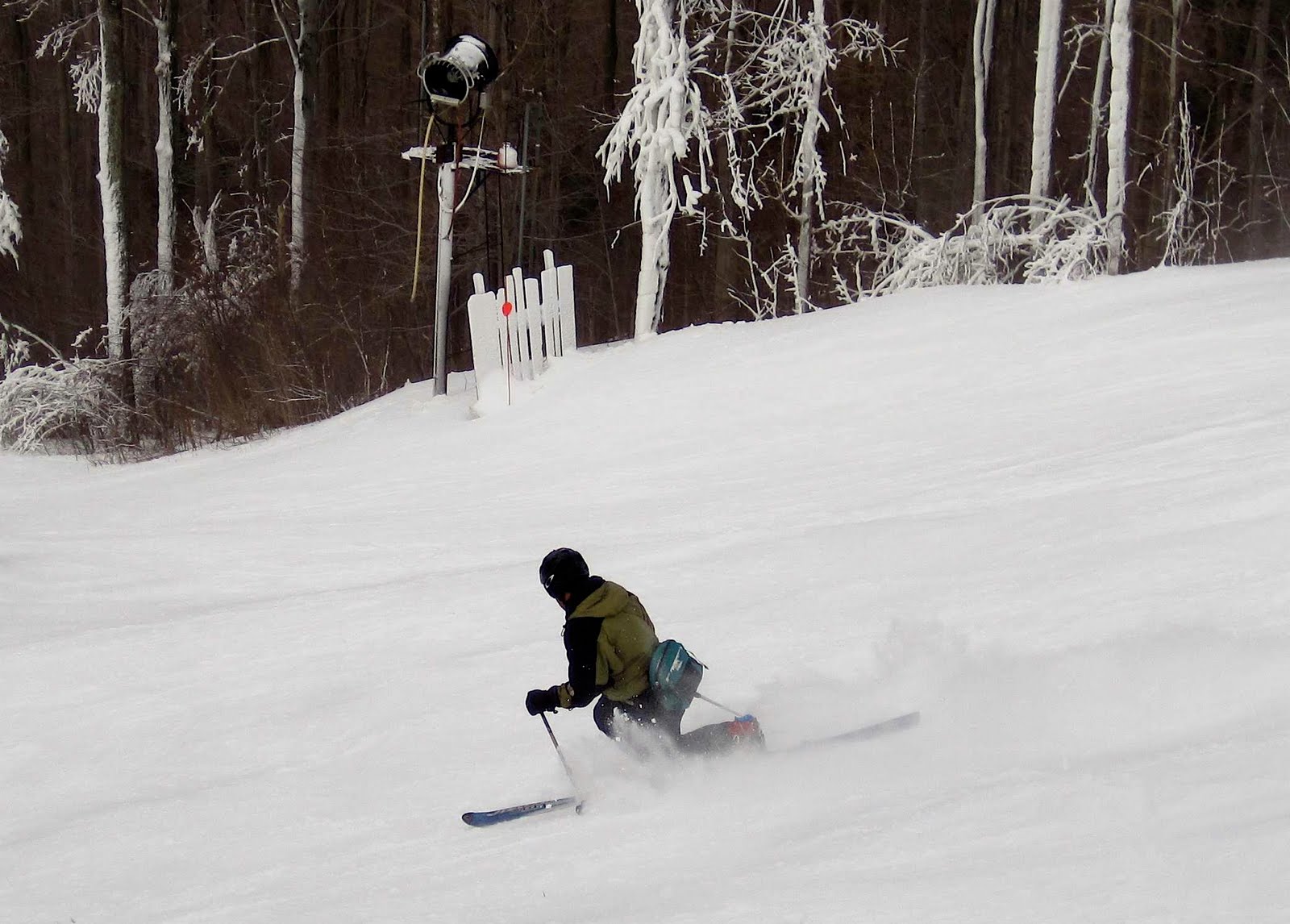 Conditions started as durable, but edgeable corduroy, James was handling it better than I was. Soon it became obvious that the manmade snow was piled up VERY deep. As skier traffic loosen up the surface, that gray stuff that eventually shows at most mountains, was nowhere to be found.
We crossed over to Hunter West, headed down Belt Parkway, and happened across patrol dropping the rope on Way Out.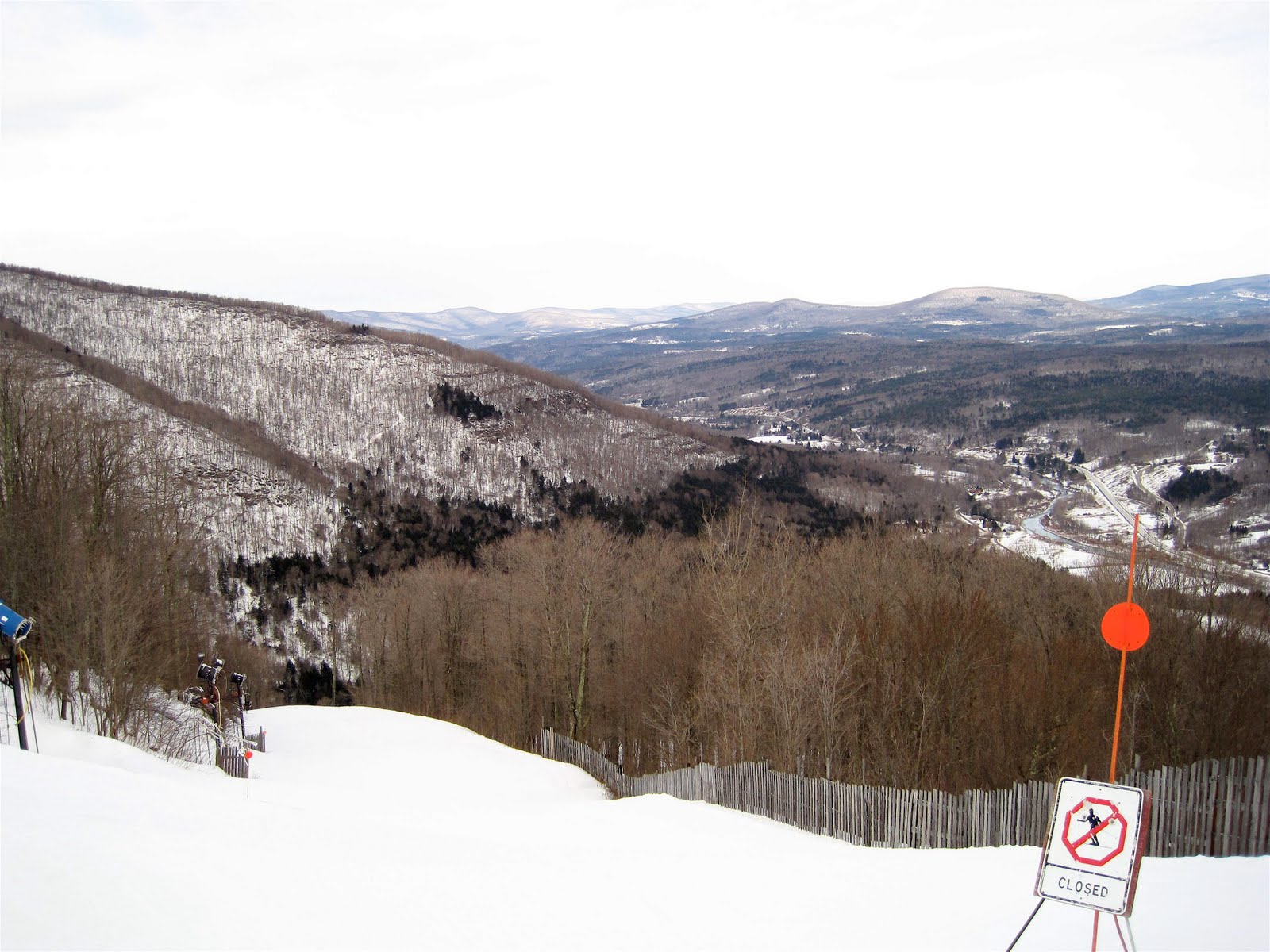 Over on West — Way Out, Claire's Way, Colonel's and Taylors were open. Annapurna and West Way were not. Claire's had to be the run of the day. Big bumps, deep manmade and continuous, relentless snowmaking.
It wasn't always easy to navigate the guns. Even at 10 degrees up top, goggles were icing up. But when I look at a run like Claires… let's just say I have no business being there without some loose snow on top.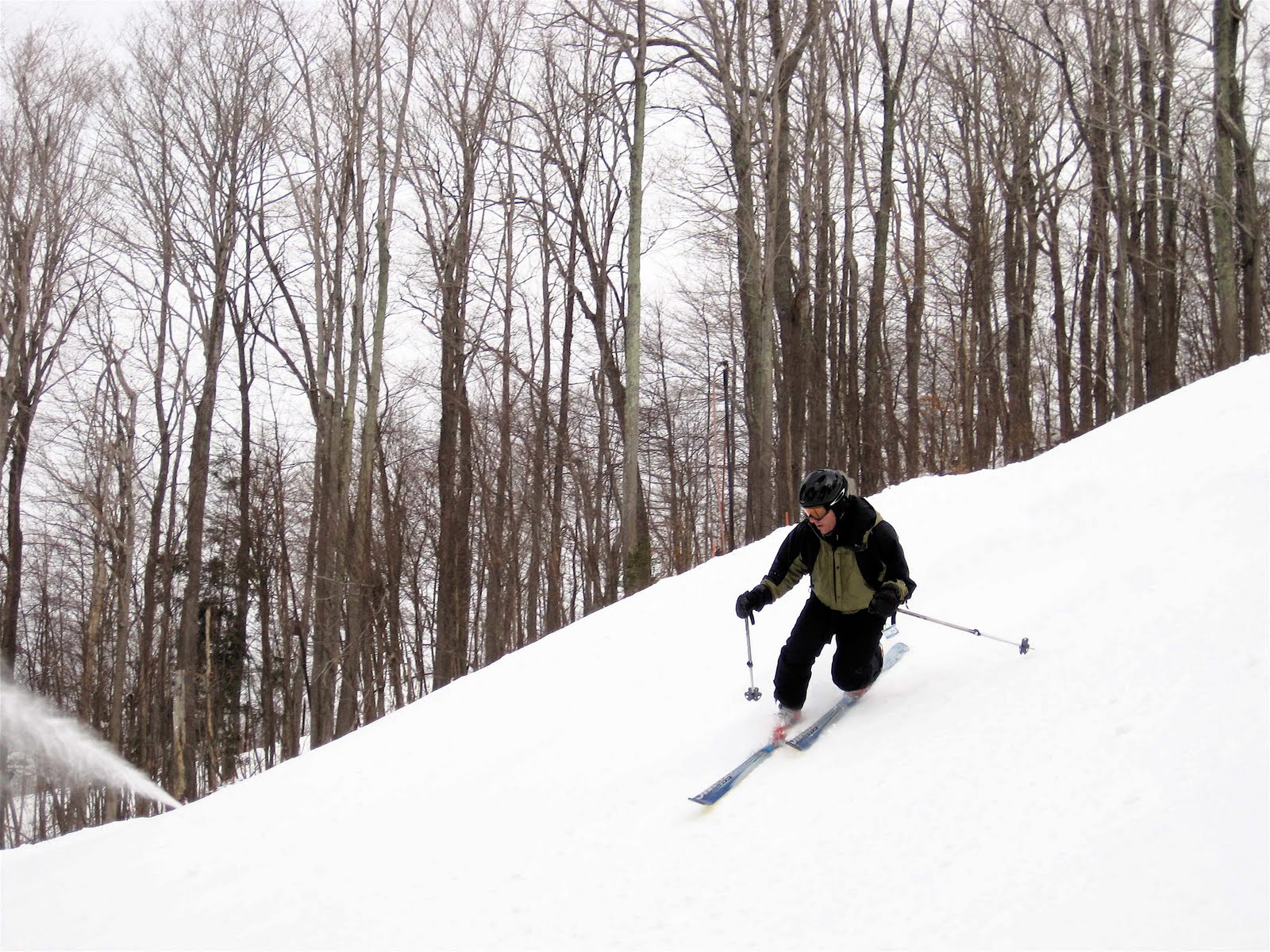 The way we hit it was almost perfect. Early arrival, a few easy front side warm ups, over to Hunter West early for a challenge while we were still fresh, and then we retired back to front side.
Almost perfect. In the afternoon, I convinced James to hit West again. The upper sections of Claire's were a killing fields. There were large patches of virtually unskiable ice. There'd be no way to call it hardpack.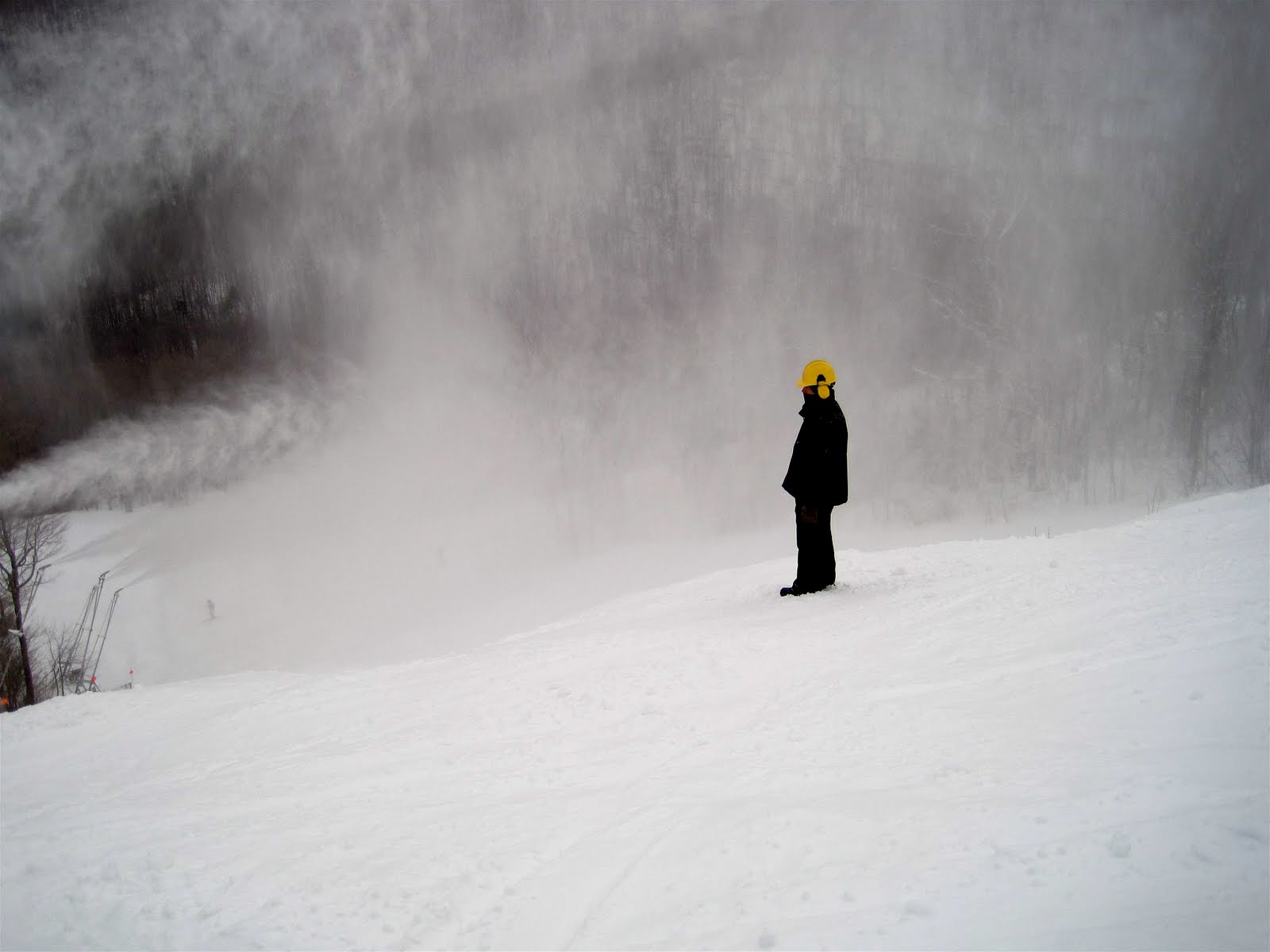 Bodies were lying in between moguls. I smugly skied past some crash victims, until I met my own demise. The lower section of Claire's was still soft-snow skiable but the bumps had grown huge.
Hunter's appeal is proximity, snowmaking and pitch. The ways James described it – no mountain south of Vermont has the steepness of Hunter. And they do take their snowmaking very, very seriously. A good day – definitely worth the drive.