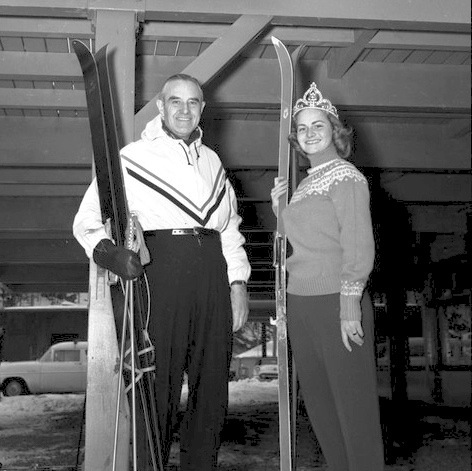 Whiteface Mountain stands alone, separated from the rest of the High Peaks, presenting a ubiquitous presence that looms over Lake Placid and the northern Adirondacks.
Likewise Whiteface Ski Center has a prominent place in the history of skiing. The ski area's development is linked to key figures and milestones in the sport. Jackrabbit Johannsen, a legend in both nordic and alpine skiing, was involved in the early development of trails of the mountain's slopes.
The Whiteface Memorial Highway — which required a constitutional amendment to construct — was a first of it's kind in the East, providing unprecedented access to high elevations. And Averell Harriman, a pioneer of the chair lift and governor of New York, was a driving force behind the development of the first trails on the slopes we ski today.
As part of our ongoing effort to develop profiles for the ski areas of New York state, we'd appreciate it if you'd take a some time to click the link below and read NYSkiBlog's history of Whiteface Ski Center. Feedback, additions and corrections are welcome as comments beneath the piece:
NY Ski Area Directory:
The History of Whiteface