The bell rang as I pulled into the lot at 9:30 am. I didn't know who'd win this final round of March Madness, but Hunter led off weighing in with a base elevation of 1600 feet and temps around 35 degrees.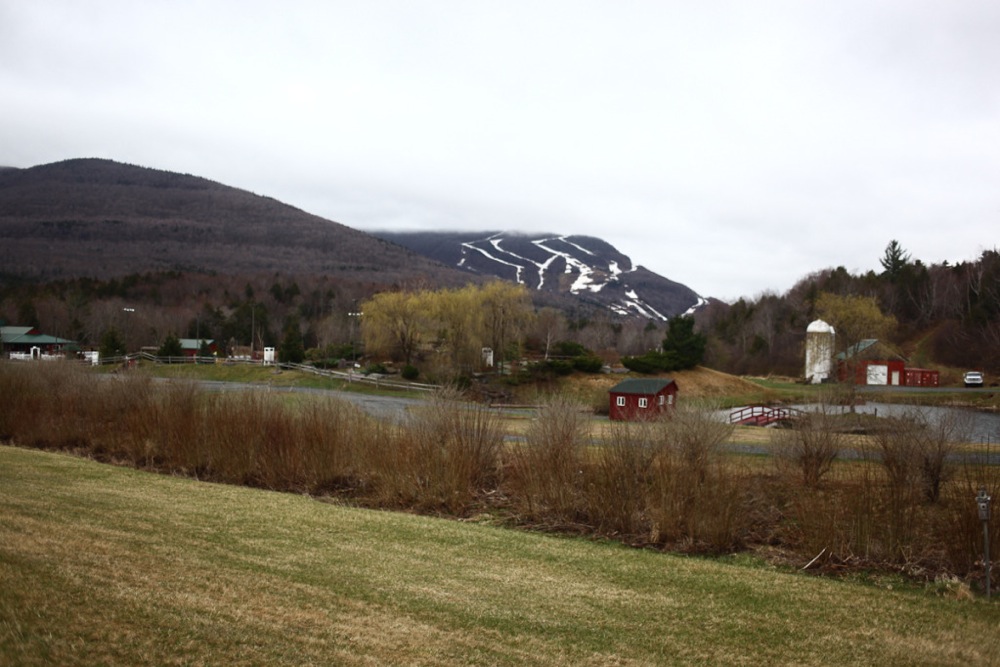 The warm weather had punished the mountain, but as we climbed the temperature dropped and both the snow and air grew cleaner. The now unfamiliar feeling of cold precipitation hitting my face left a terrific sting. I used the latest in technology to stay warm and ping base camp via twitter @NYSkiBlog to let HQ know that I was indeed, still alive.
The surface was infuriatingly inconsistent at times. At the summit, it was totally locked up but just below it provided perfect peel-away sugar. At the base it was firm yet again, possibly from the combination of rain and the polish of a very strong wind.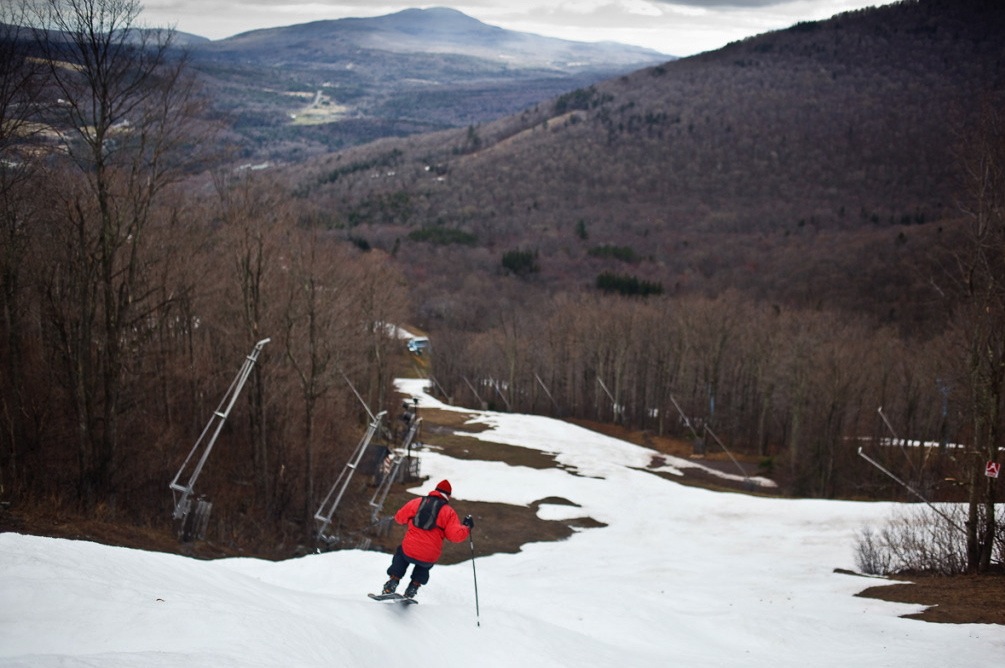 I had no complaints as Hunter was really showing its versatile triple threat: bumps on Hellgate and Ike, cruisers on Broadway and steeps on Crossover. Despite the surprisingly good coverage on the mountain, we were forced at times to portage.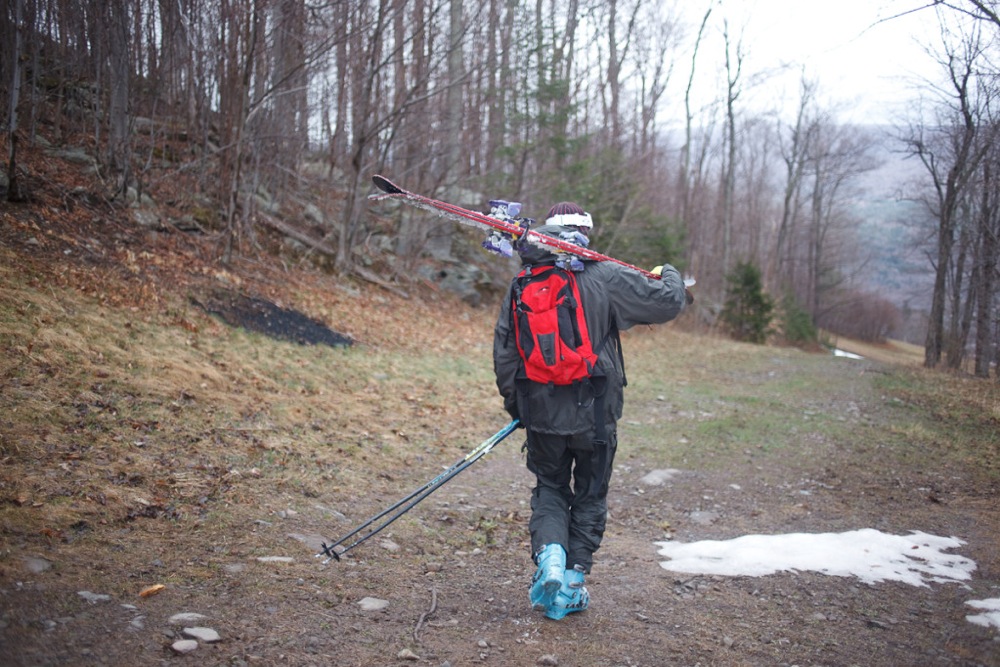 After lunch the crowds thinned out, so I took an extra run on Eisenhower. Skier's left by the pines had a nice line of tight moguls, but troughs were covered in pine needles. There was also some undermining in spots which was fun to see but potentially life threatening. After some thought, I decided to travel south a short distance in search of some untracked snow. I got in my car and drove, stopping to take in the notch near Devil's Tombstone.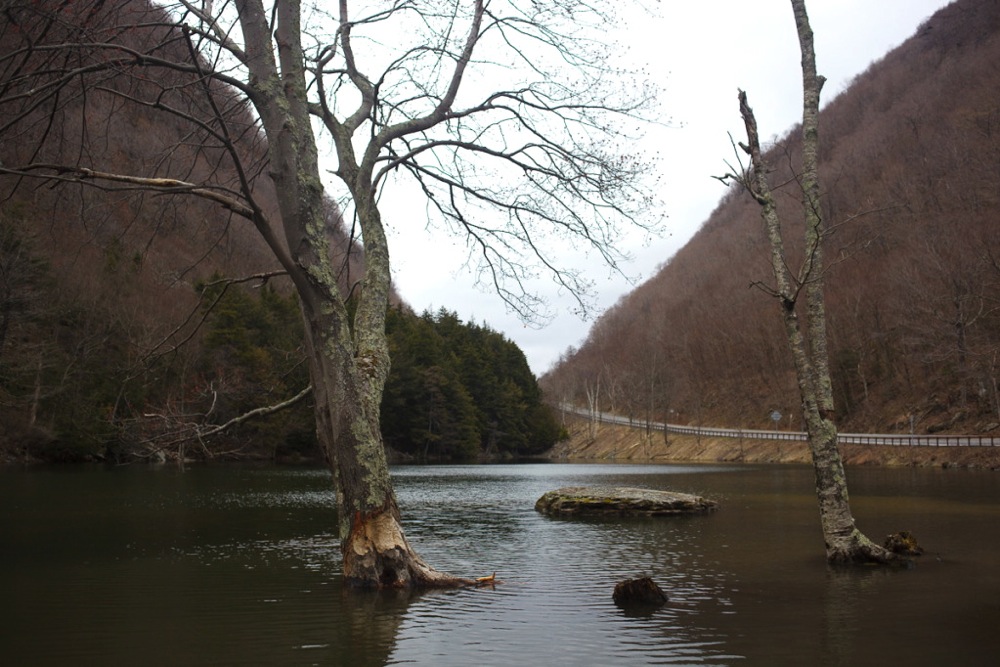 At the base of Belleayre there was some activity around the lodge, so I stay out of sight to avoid jeopardizing another rare double summit. A brief survey from the base showed the promise of top-to-bottom skiing on Wanatuska. The moguls at the bottom were soft and much cleaner than those on the lower mountain at Hunter. Although the snow line was receding, Belleayre had been the clear victor overnight amassing 5/8″ of fresh snow, and as I climbed it was still coming down.
After a scenic break, I tried my hand on the upper mountain steeps. The cover was good, but these trails would not have been open in normal circumstances. Coral reef and water ice made for some interesting skiing and going forward conditions won't be good without more snow or a fifty-degree day. The good news: what's on the ground isn't going anywhere for a while. Lower down the skiing was very pleasant.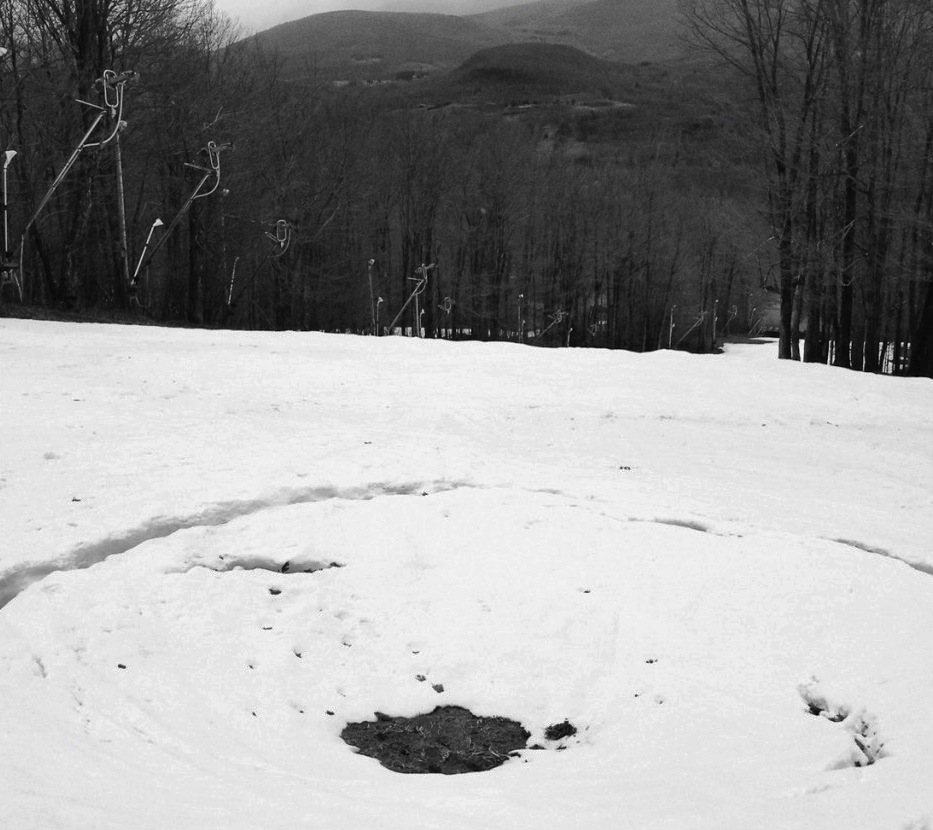 I had fun walking the woods and picturing what ORDA would do with their new prize. Unlike Bell's bigger neighbors, the mountain has real tree skiing potential, with short steep lines of widely spaced hardwoods.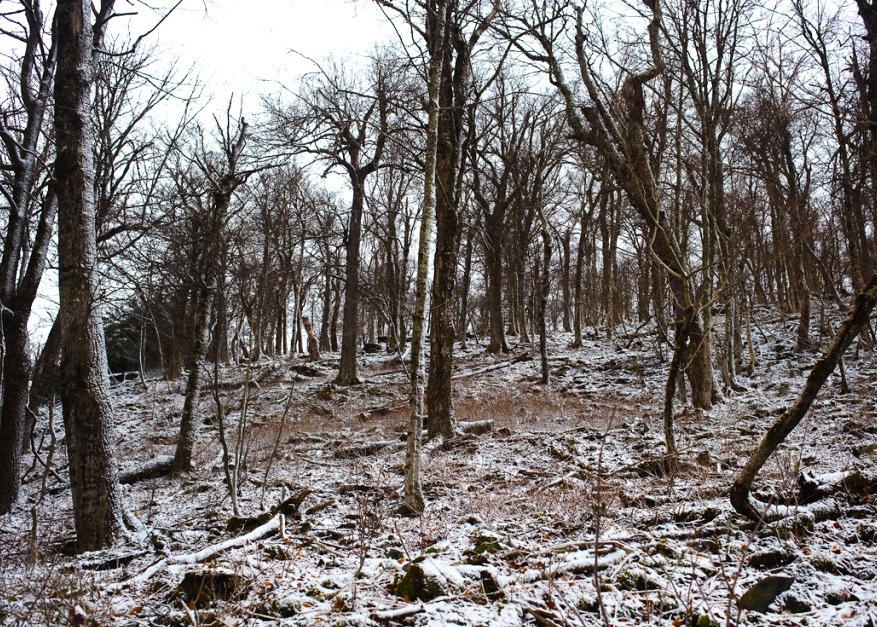 The cold air in my lungs was such a welcome feeling, that I refused to return to the mild air in the city until the sun started to fade. This winter has been short, but our New York mountains did a great job with what nature provided. I didn't have a bad ski day this whole season.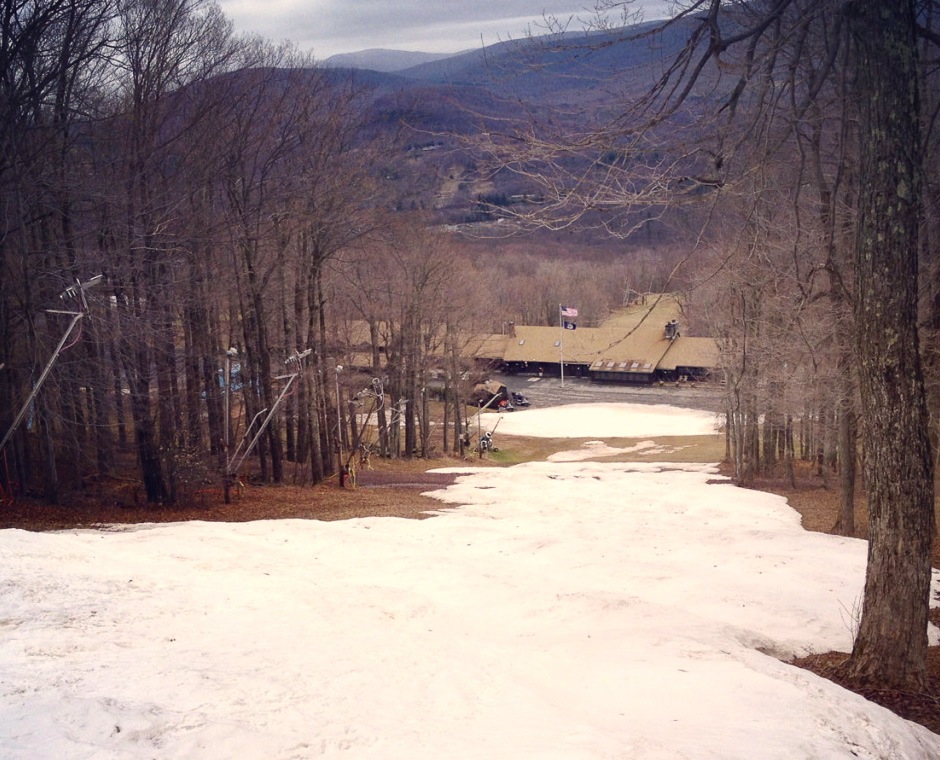 On this day both mountains delivered. Bell delivered top-to-bottom coverage and clean soft bumps, while Hunter provide acreage and variety. As always, the winner is the skier that gets to be out there. With a few inches in the forecast tonight I'm sure there'll be some more winners tomorrow. Have a great weekend.