Opportunity is always knocking. The key is to open your eyes and see it.  When I woke in North Creek on Sunday, my plan was to go to Gore Mountain to ski the morning, and then head for home.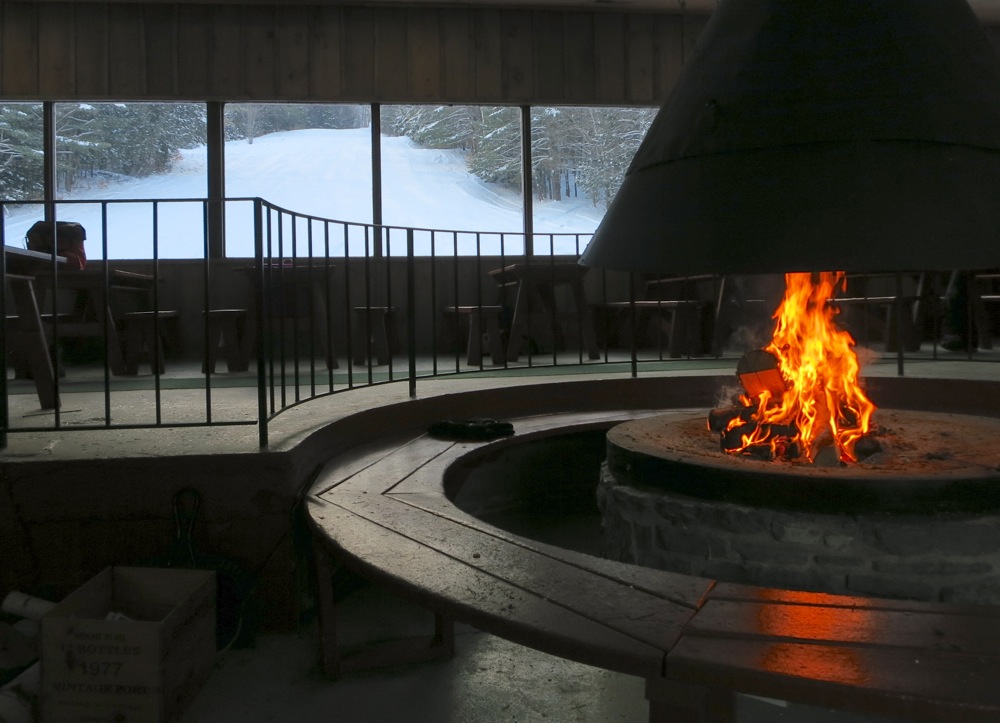 But something happened on the way to the forum. Over coffee, a local religious leader convinced me to remain true to our faith and capture a third consecutive day of untracked pow. I headed south to Hickory Ski Center.
Driving down Route 28, the opposing lane was filled with a stream of cars with roof boxes zoom, zoom, zooming to the biggest hill in the county. I was zigging and it was feeling right.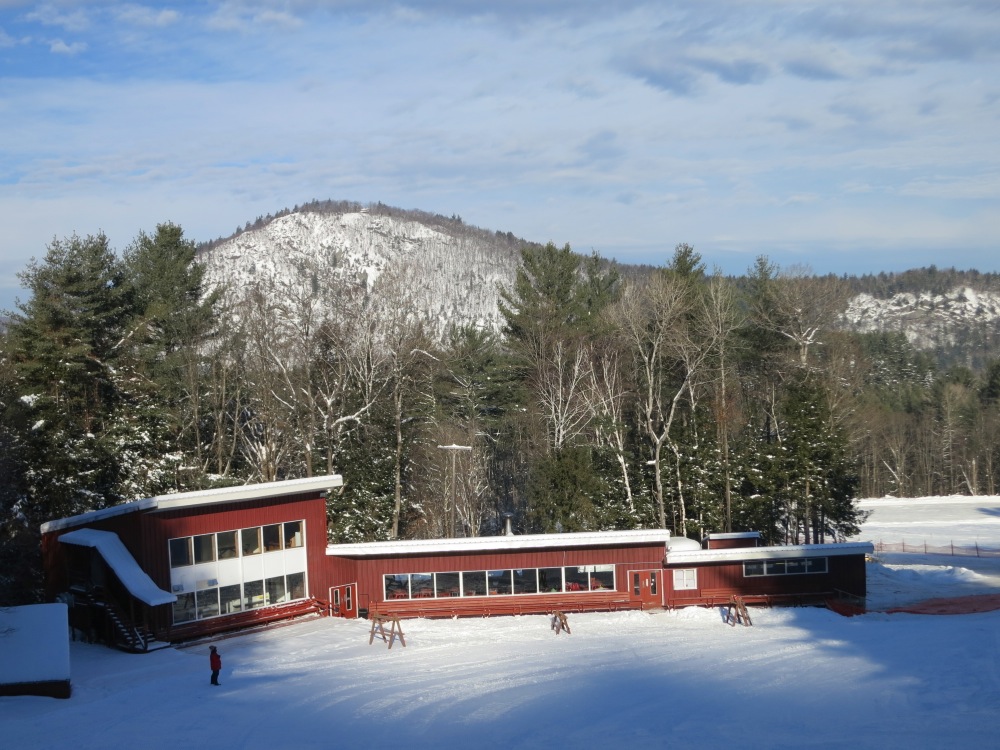 Hickory was waiting for me, just as I remembered her; warm, welcoming, relaxed and real. Walking across base area to the lodge I enjoyed the feel of barely groomed natural snow under my feet. Into the base lodge, I booted up and headed over to Poma 1.
Ronzo has been loading Poma 1 for a long time. He's got a big smile and he likes talking to skiers before he launches them into the stratosphere by pulling that chain.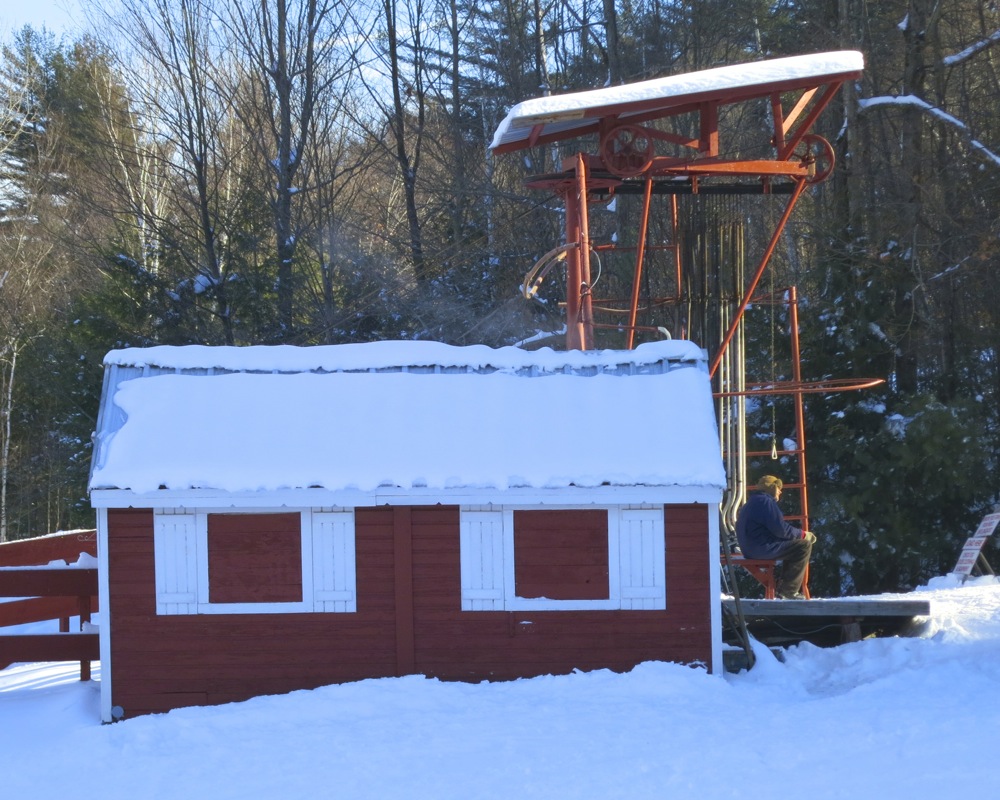 Riding Poma 1, I saw on-piste pow opportunities all around me. The liftline was looking especially prime and I slarved my way down it twice.  Honey Run also had sweet snow down both sides.
The terrain off Poma 1 was skiing the best.  Even so, Grand Teton was unskiable. Top Notch was thin but workable with an ultra-light touch. Jack Rabbit required a few careful turns at the top that lead to a soft bump field that you could hit hard. I lapped it repeatedly.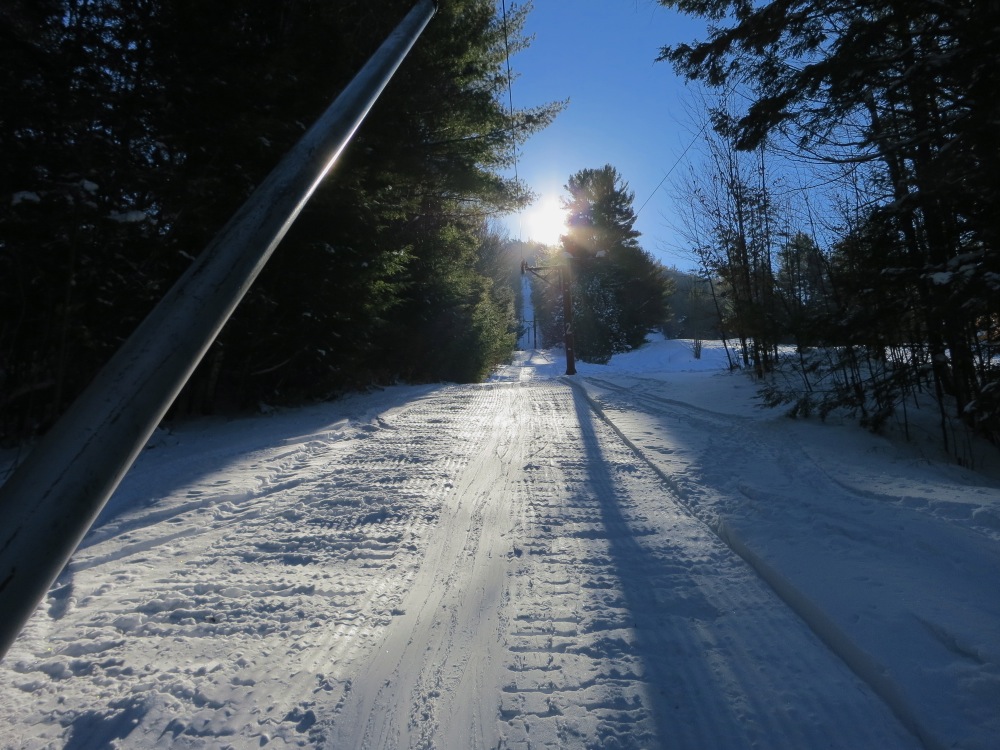 Almost everything below Poma 1 Midstation had pow down the sides. Honey Run, Upper Peabody and Cotton Tail were surfy and there was great snow off the Tbar.
I headed in to take an early break hoping that after I'd eaten, Poma 2 would be running.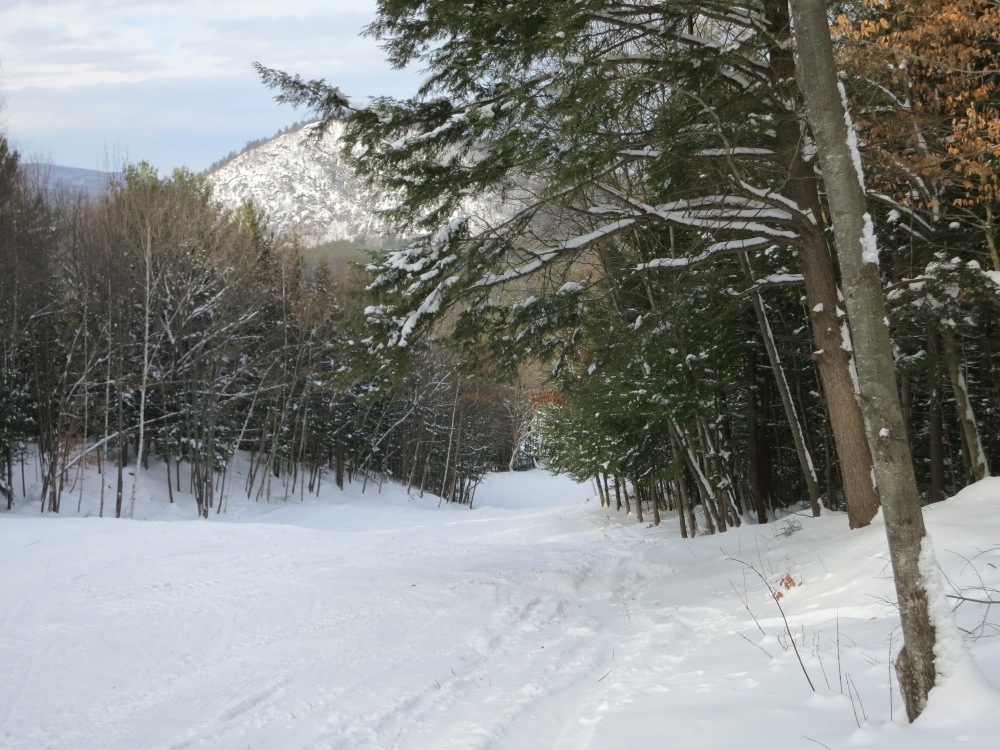 Based on what I'd seen on Top Notch, I knew the steepest terrain up top would be thin. Still the views and the chance to cruise on Ridge Run were more than enough to motivate me to go to the top.
Lately it seems that fatter skis are helping me ski thinner cover. When I got to the top of Winfall, it was so alluring I couldn't resist. It was barely skiable. Maybe. Inspection later in the evening revealed bases with only minor damage.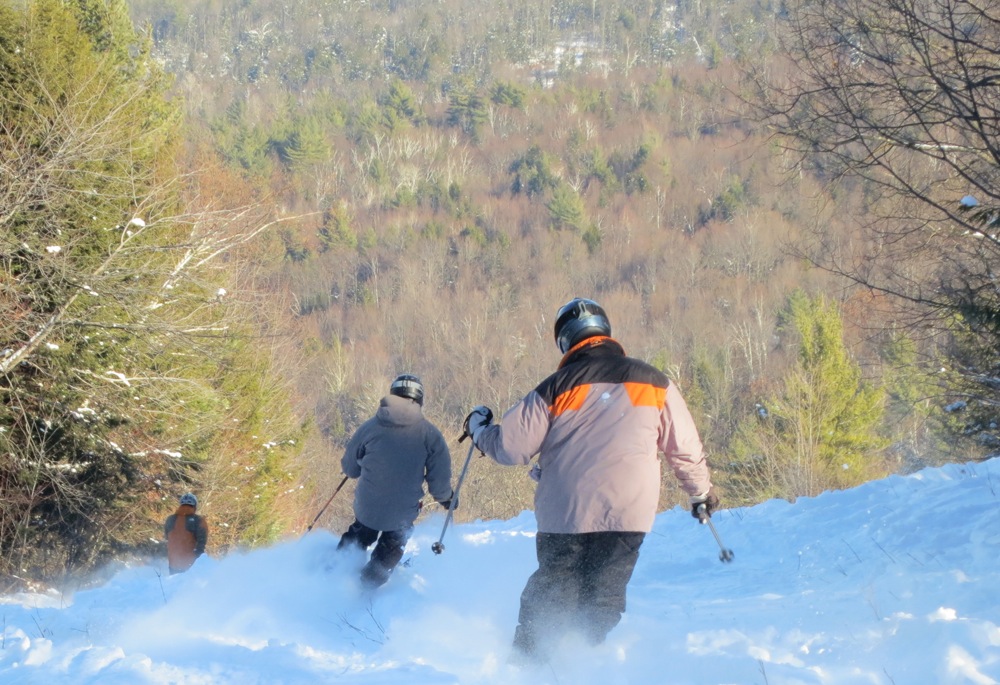 On Ridge Run you ski along the top of the mountain on a low angle road, then take a left, and come out into a wide-open space with a lone tree in the middle.
That entire stretch — which might be a quarter mile — was lightly cutup powder.  Three guys who were cursing the gods after an ill-fated attempt on Grand Teton, were hootin' and hollerin' in the raid on Ridge Run pictured above.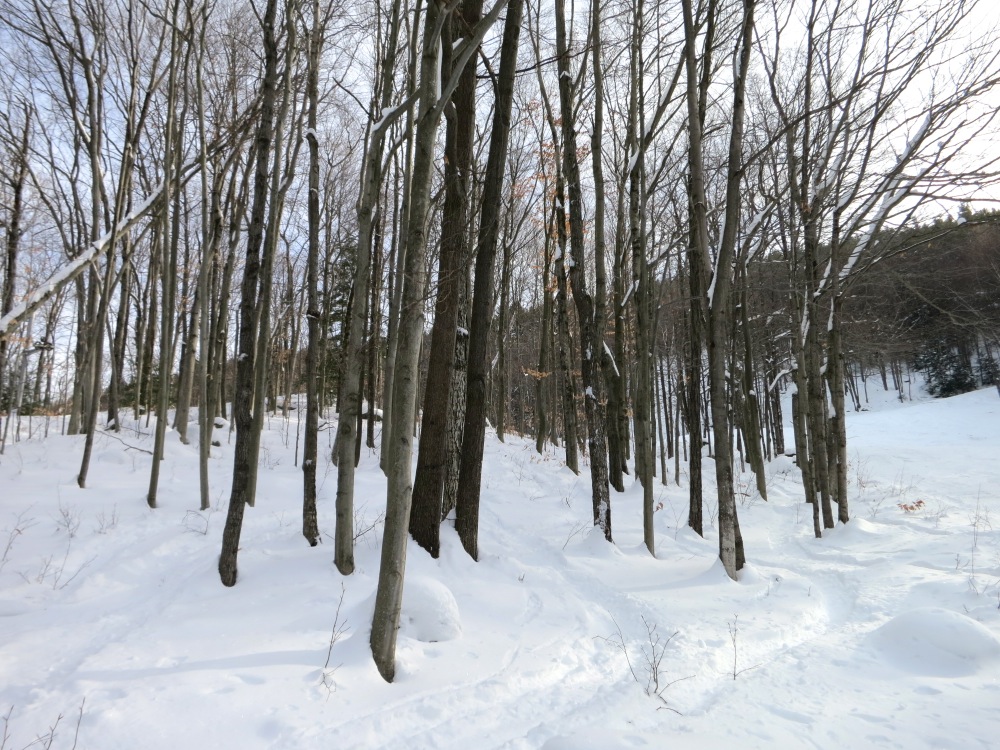 I don't think there were ever ten people skiing at once, and I was the only one aggressively plundering the soft snow, which I did for about five hours. All around the mountain there were spots to find powder.
Grabbing the opportunity to ski Hickory made complete sense. After the solitude and soft snow of Plattekill and Raymond Brook, snow quality and a relaxed vibe trumped the greater terrain and vert available up-county.