Late Saturday night, I sent Laszlo Vajtay, the CEO of Plattekill, a note: "Laz… I have a few hours tomorrow — should I come up? I need a steep trail lined with soft bumps." His response: "Come to Plattekill."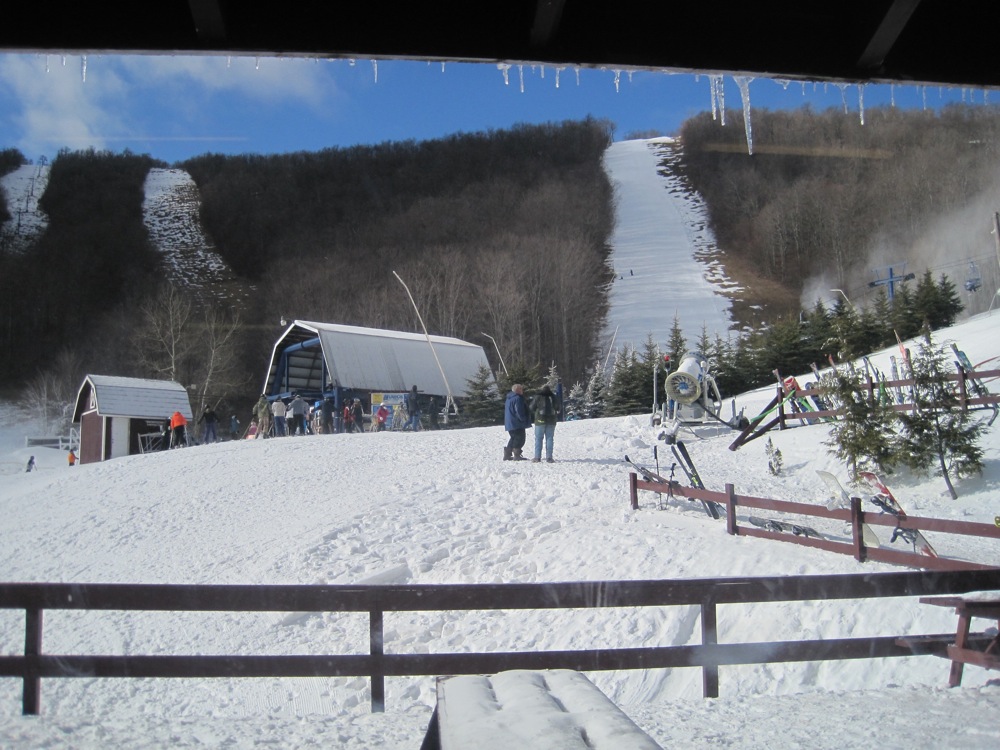 As I made my way up the valley Sunday morning, I could see the snowmaking crew was going all out. Almost everything served by the triple was getting new snow, and coverage looked good. I was pumped.
I ran into Laszlo in the lodge, and he introduced me to the snowmaking chief, Macker, and some other Plattekill notables. Plattekill has a unique, relaxed feeling in the morning: it's the only mountain I ski where I'm willing to socialize, while chairlifts are running. You have the feeling that the snow isn't going anywhere.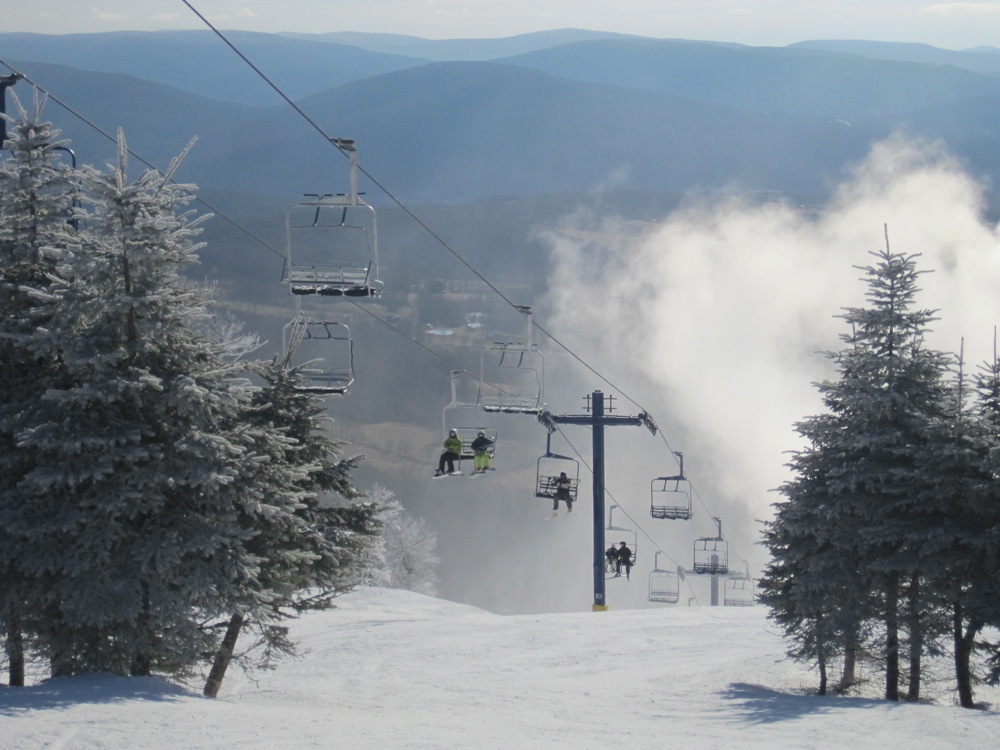 I'll admit that I'm tired of writing about snowmaking. But while I may be weary of the storyline, I'm not tired of the actual skiing. I think the problem is that because skiing manmade snow is so similar to real skiing that we see it as a lesser form of the sport.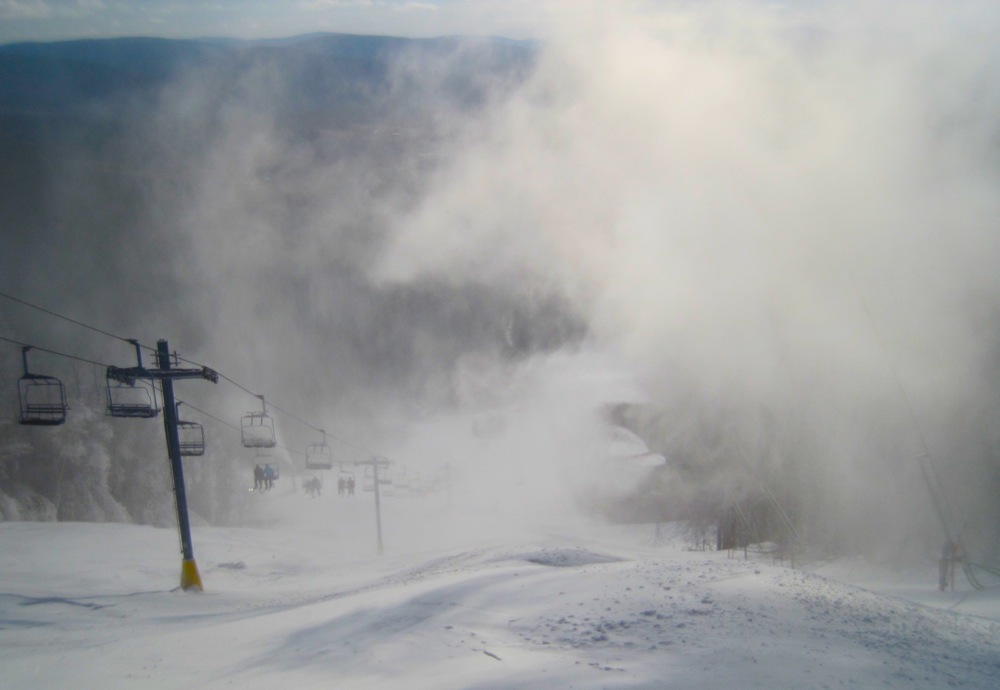 If we gave this sport a new name, we might look at things differently. Negotiating steeps while leaping over accumulating piles manmade snow is fun and if I couldn't actually ski, "gun running" would be my choice every time. For me, it beats running, swimming, bike riding or anything else short of skiing. Plus, it's great training for the sport we love.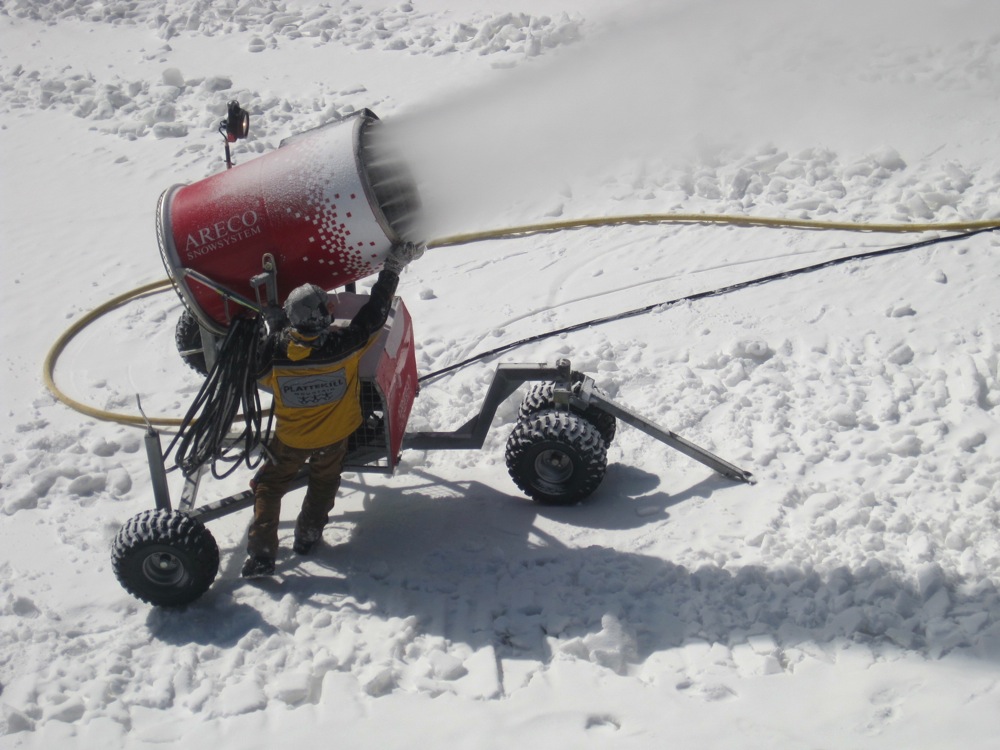 This weekend, I went gun running at Plattekill. Upper and Lower Face were lined with an array of fan guns and towers that were dumping snow on top of already huge and soft bumps.  Even with the parking lot full, I never had to maneuver around another rider.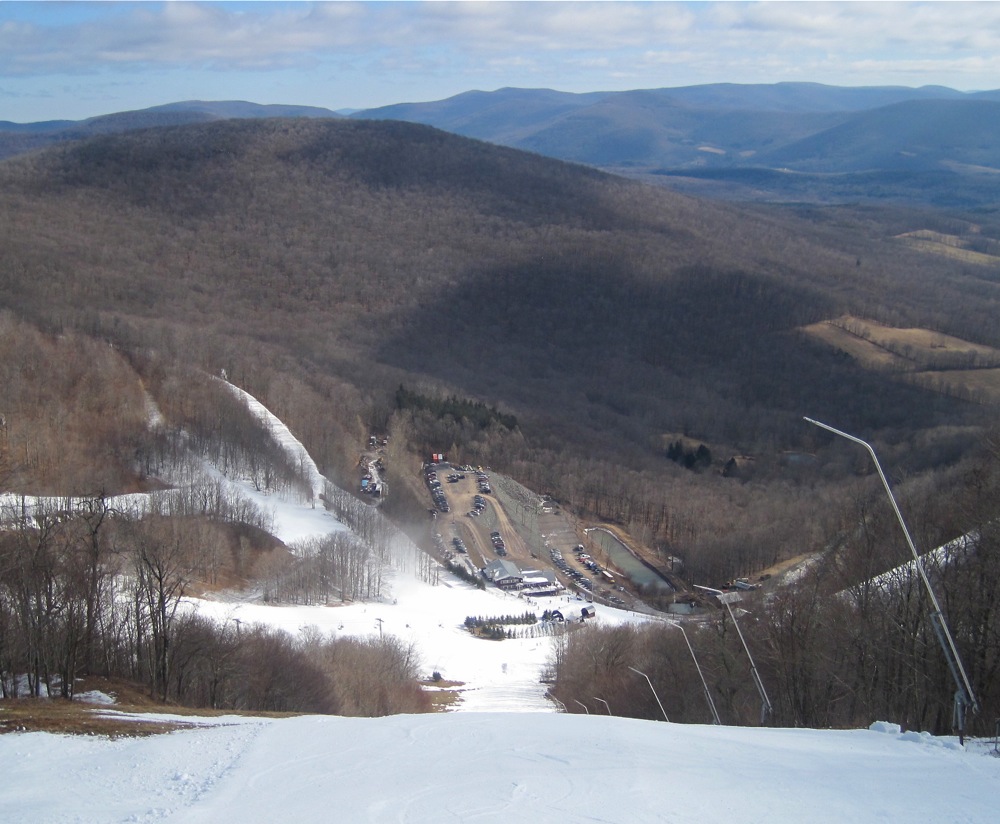 I also saw something I haven't seen at other mountains — constant monitoring of each active gun. One crew member was lapping the triple on a snowboard. About every second run, he'd tweak the direction of various guns to keep the snow on the trails, and out of the woods.
Blockbuster may be my favorite piste in the Catskills; super steep, fall line skiing with a commanding view.  I ventured over to the double around 10:30 to ski it for the first time this season.   Skiers left was in the sun, and the groomed corduroy was skiing nicely.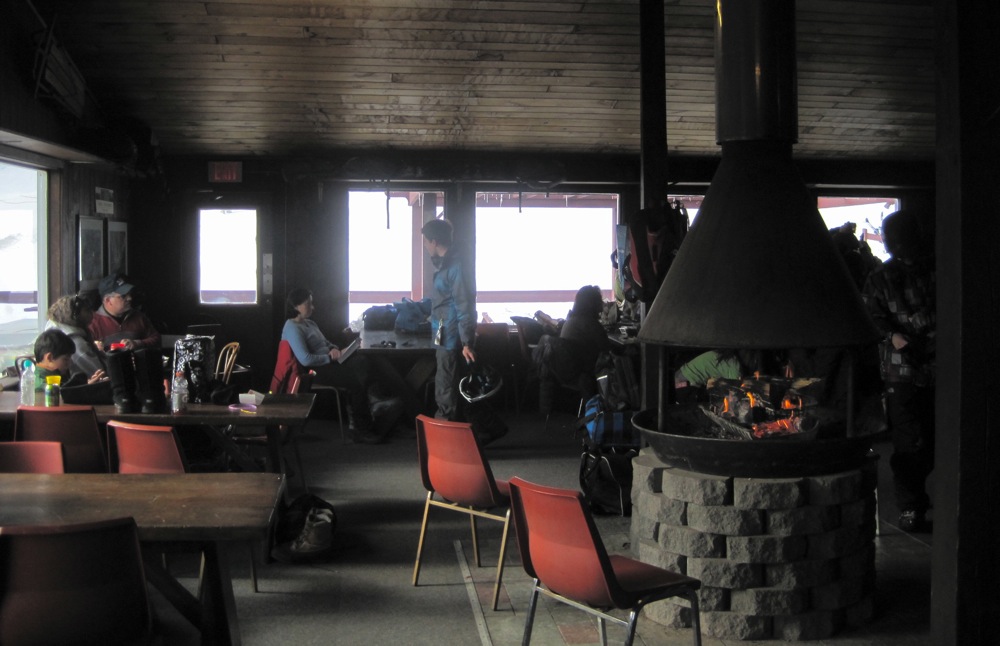 Most of my day was spent running the bumps, skiing freely and singing. Eventually, I ran into Laszlo. We ripped, and on lift rides between runs, we discussed a few projects we're working on together.
Plattekill remains one of my favorite places in New York. I love the setting, the terrain, the lodge, the people, the dedication to skiing, and the warm, comfortable feeling I take home with me when I leave. How do you even categorize it? It's an oxymoron: hardcore family skiing. They've got some great gun running too.