I've recently spent a lot of time to the south of Gore Mountain; downstate, the Catskills and Hickory. I hadn't skied in North Creek in over a month, and wanted to return to base in the Adirondacks.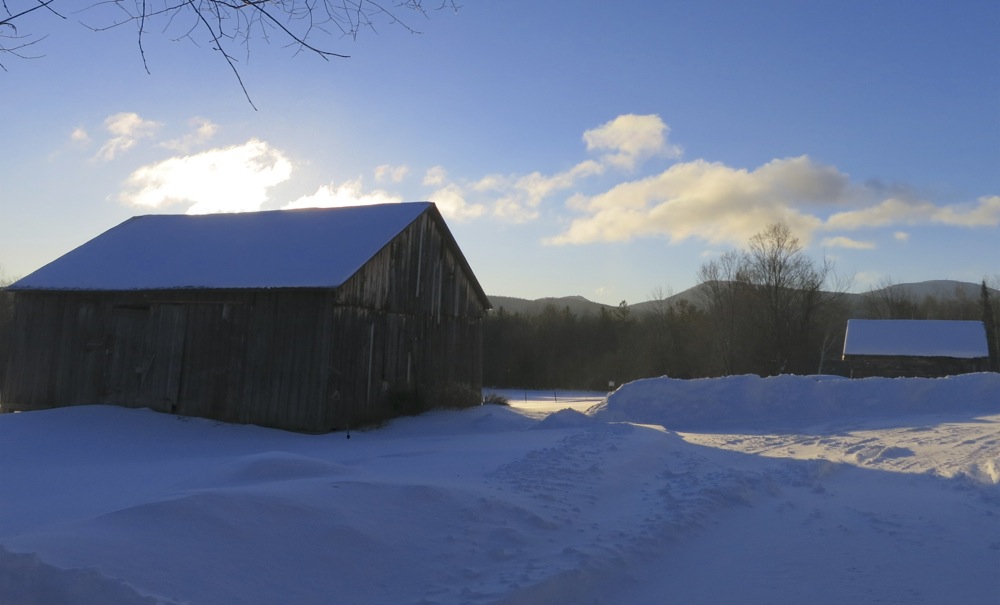 It's been a different kind of month for me. The last several weeks I had limited experience with groomed trails, manmade snow or liftlines for that matter. I've been approaching things from a different angle.
We drove to North River Saturday morning and skied in the woods in the afternoon. Sunday was forecast to be a cold one, but as planned we headed off to Gore.
Or, more accurately, we headed to the Ski Bowl, but first we made a stop a Sara's for breakfast. One of many Ski Bowl perks: you can eat breakfast in town, and still get first chair.
At most mountains, if you arrive early enough you get a shot at perfect, flawless groomed cord. Skiing that perfection on the East Side at Gore is one of my favorite things to do. But Moxham and Oak Ridge are also really nice cruisers and whichever one is groomed, is guaranteed to be a nice slice.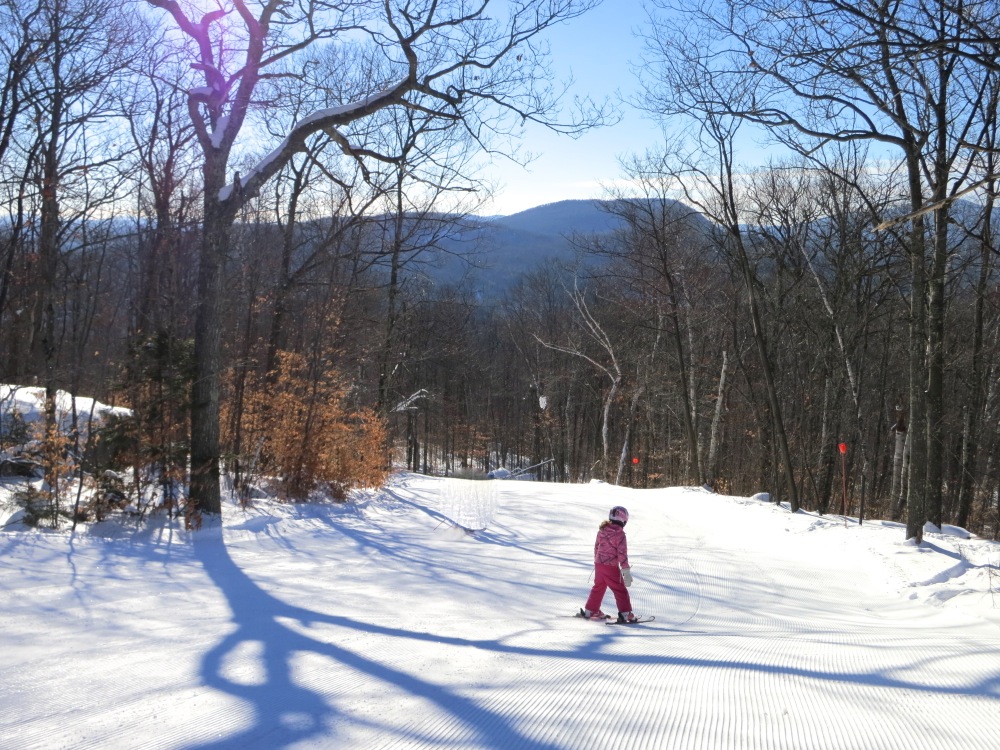 When we arrived at the Yurt it was five degrees, and we found wind on the ridgetops. I tried to convince Neve to stay down at the bowl, within one run of a warm lodge and the car. But after a few laps, Neve pushed for the main mountain and off we went.
We found a nice bump run on the way over on Eagle's Nest.  These kind of bumps are right at Neve's level, so she doesn't go wedge crazy when she skis it.  Love that.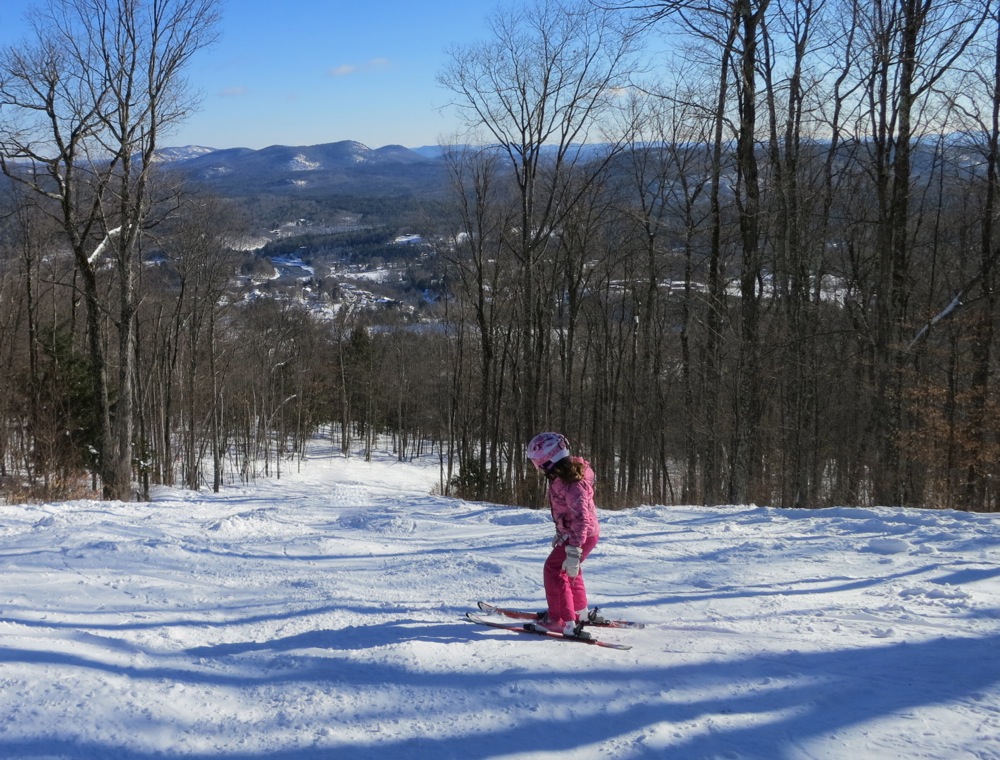 We rode the Burnt Ridge Quad and it was really cold in the wind at the top.  I knew we couldn't ride that chair again so I audibled a run down Echo to get in line for a warm gondola cabin.
But… Echo was closed for racing. With no other choice, we looked to Hedges. I've used the new route to drop into Tahawas Glade, but hadn't skied the trail to the North Side. Truth be told, I thought I was taking her through the Tawahas Glade, and believed it to be safer than riding the lift again.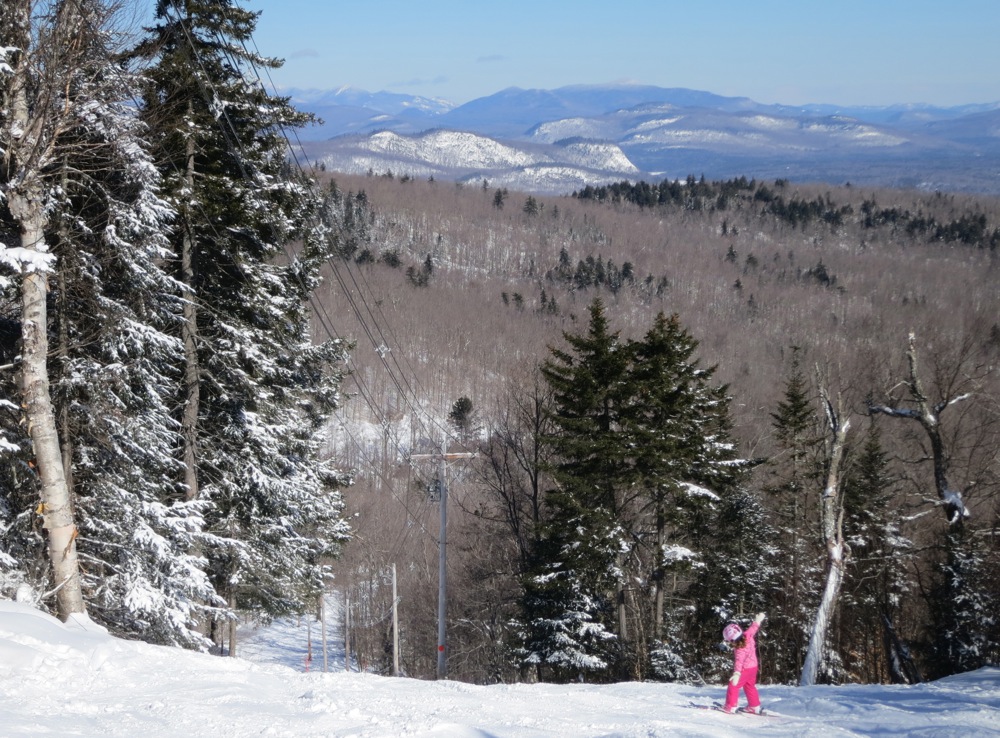 Neve glanced over at the lip on Hedges and said "you've got to be kidding me Dad!" Come on sweetie just look at it. She saw it, skied it and then scolded me for over-reacting.
Riding up the North Chair we saw a lot of soft snow below. We stopped in the Saddle Lodge for some chicken soup and warmth. I still have a hard time understanding how cold she feels. I have to assume that if I'm cold, I have to get her indoors.
Our plan was to ski a run under the lift, carry some speed into Pipeline and head back to the Ski Bowl.  Neve loved the all-natural bumps on Powder Pass and North Star and convinced me to take one more run a few times.  Seems the conditions warmed her up.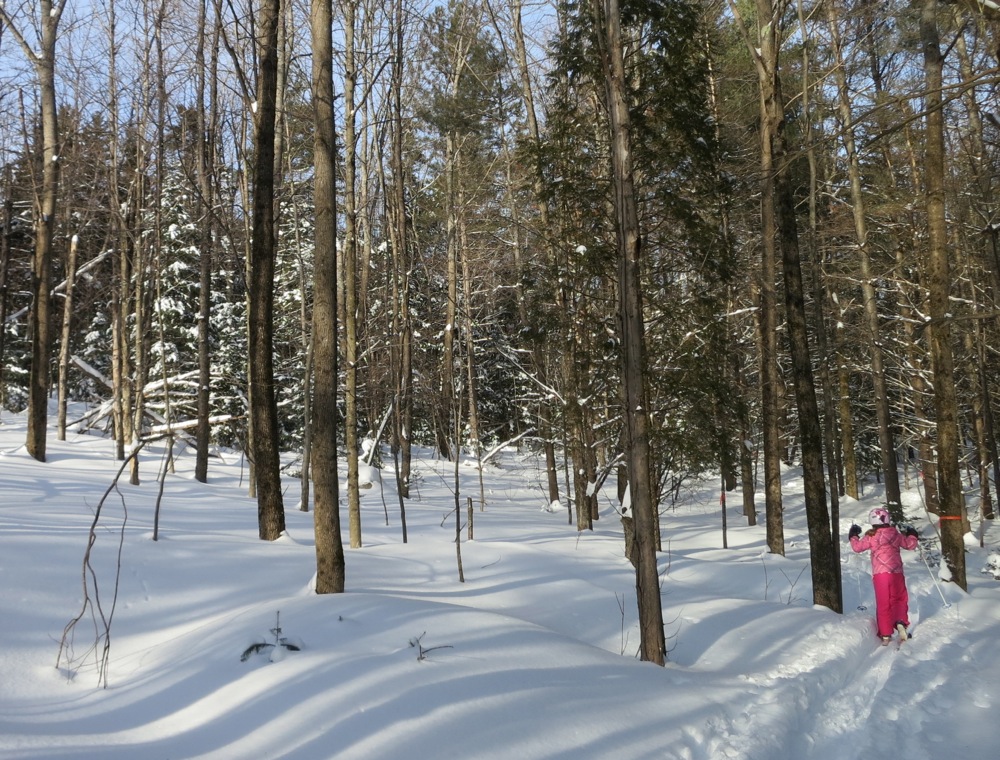 Finally we headed back to the Bowl: a lower, warmer, less windy elevation. As usual, she cranked her way across the interconnect without help or complaint. We finished by cruising down Peaceful Valley and Moxham into the Bowl.
The idea for the North Side at Gore may have started out as marketing. "Well…we've got no snowmaking over there, let's call it the Natural North" and be done with it!"
But it's a great concept, low-angle, ungroomed terrain, for learning. After we drove back home, we found more of the same out back.