I wasn't really sure what to expect at Gore today. It'd been almost three weeks since I'd been here an a lot had happened. A cold snap, some wet weather, and then last weekend's off the hook debut of spring.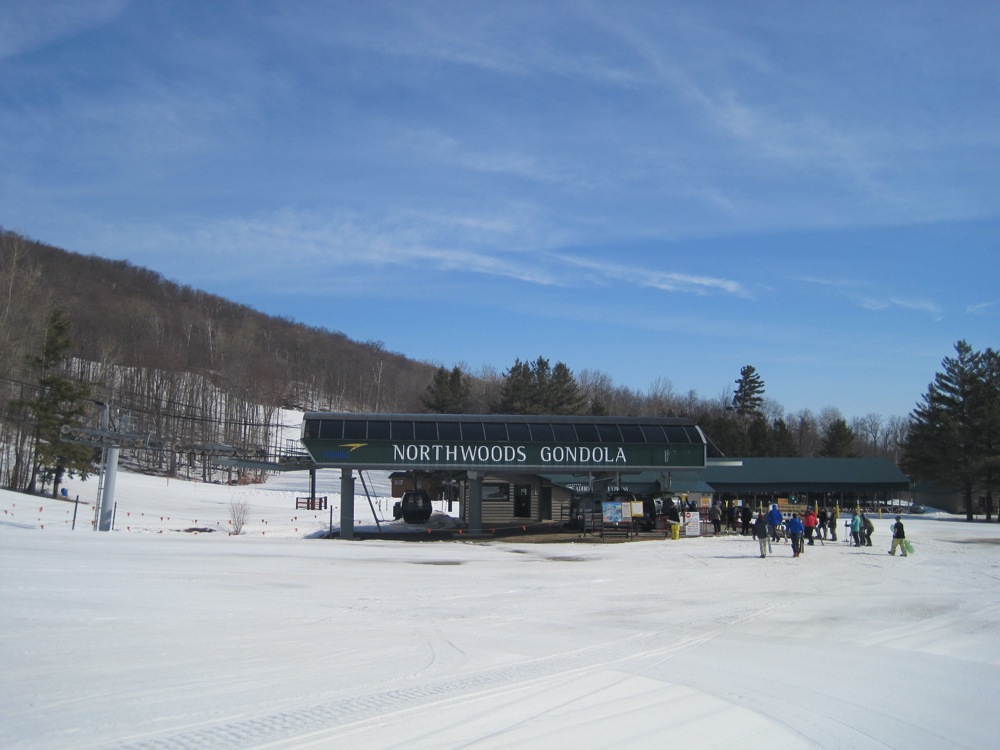 Cover looked decent from the Lodge, so I was optimistic that conditions would be good up top. The snow was barely getting soft at the base by 8:30, so I started down on the front. I then moved over to Topridge and Uncas. Edgeable at the top, and very carveable on the lower steep pitches. Somehow the summit seemed even warmer and conditions were good up top before 10am.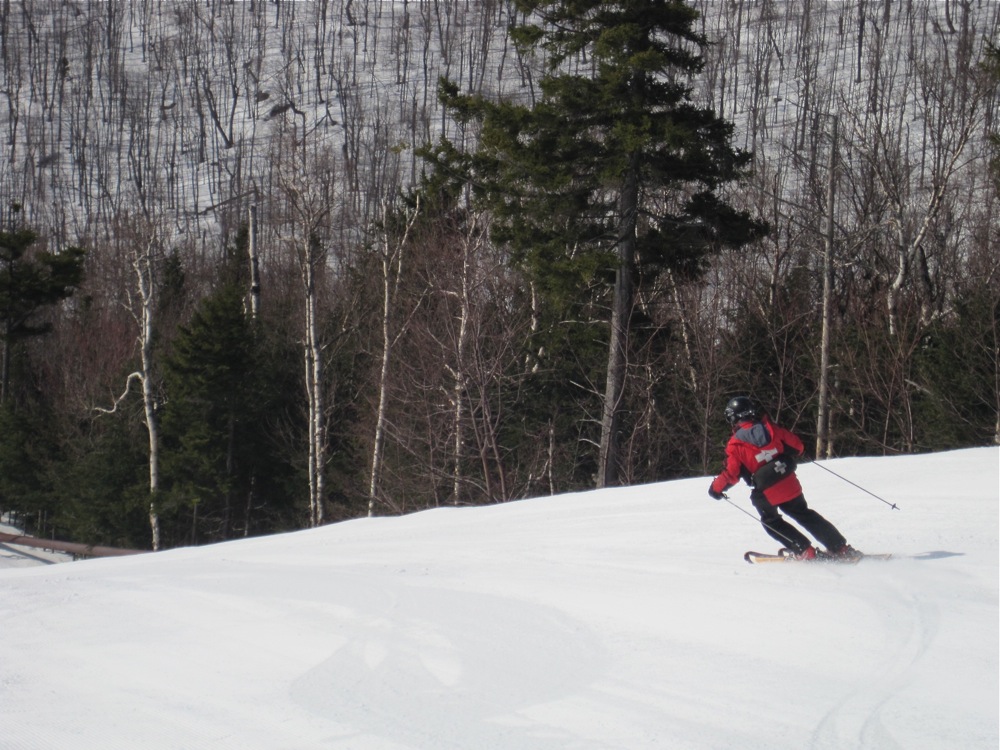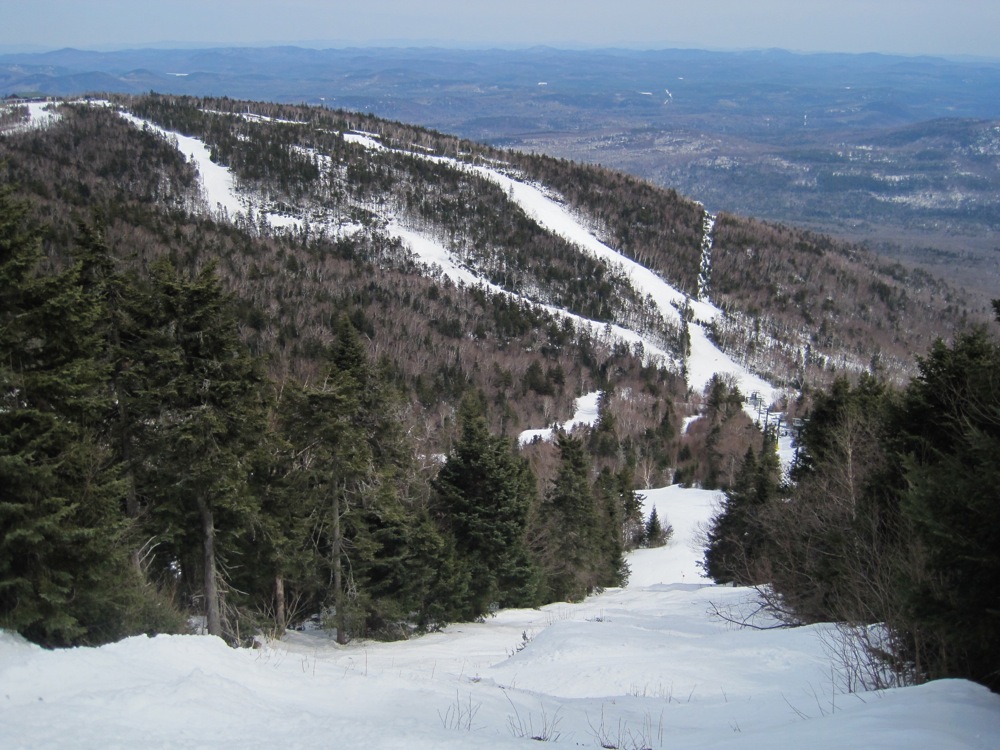 The left hand side of double barrel was prime, if you didn't mind hucking the headwall. I found lower barrel to be harder to ski than the steeper, softer snow on upper.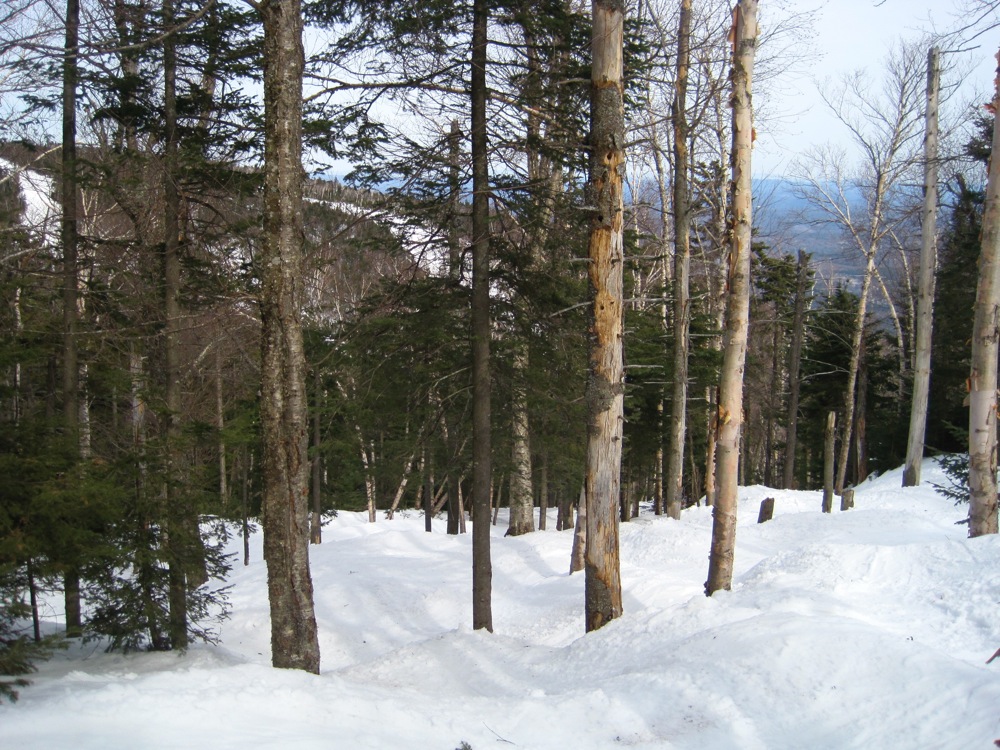 I went into the trees on the Straightbrook side and those trees were prime. I hooked up with Chuck and the men in black. Immediately the level of expertise required rose significantly.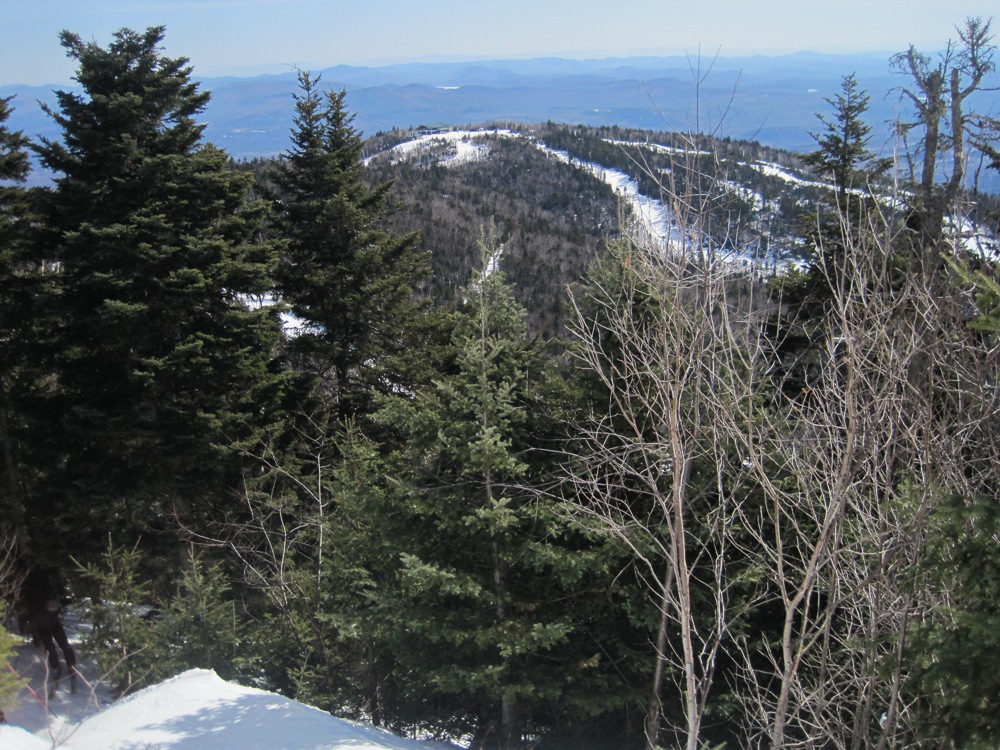 Ultimately the Dark Side was the place to be. There was snow on that side I'd almost describe as fresh. I heard a guy in base lodge whining … "The only PACKED POWDER on the mountain is on the Dark Side." He seemed to expect PP conditions at Gore, in April.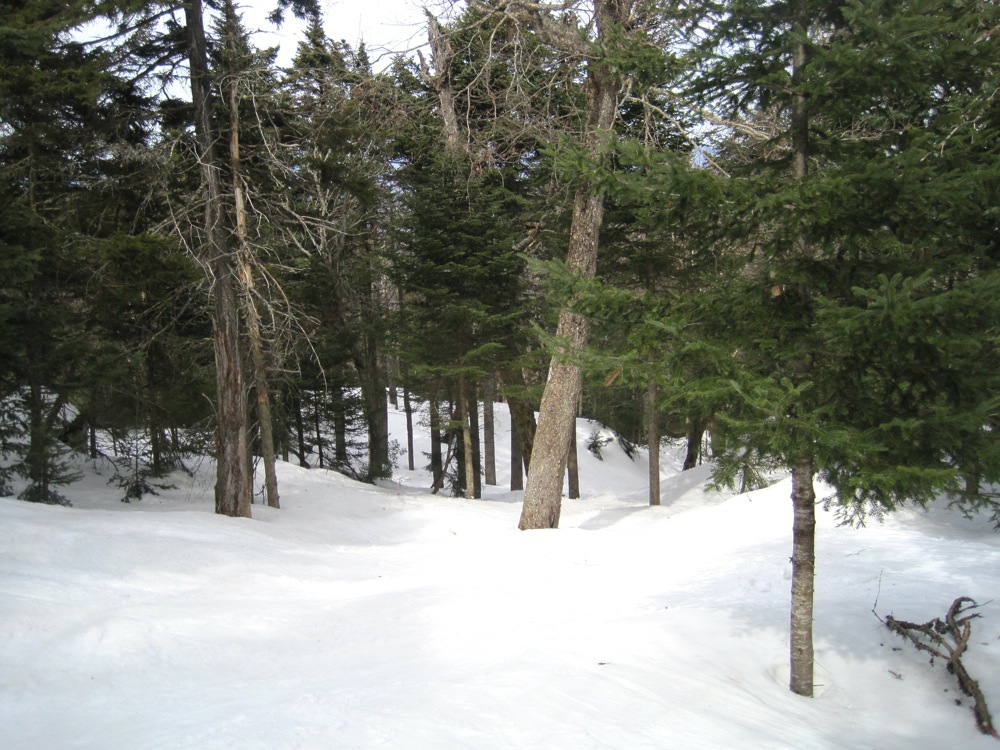 I was disappointed that they shut the Dark Side down at 3:15. I understand why the Dark Side is last to open and first to close, but it was prime in the afternoon. I did manage to get one more run, just before they roped it.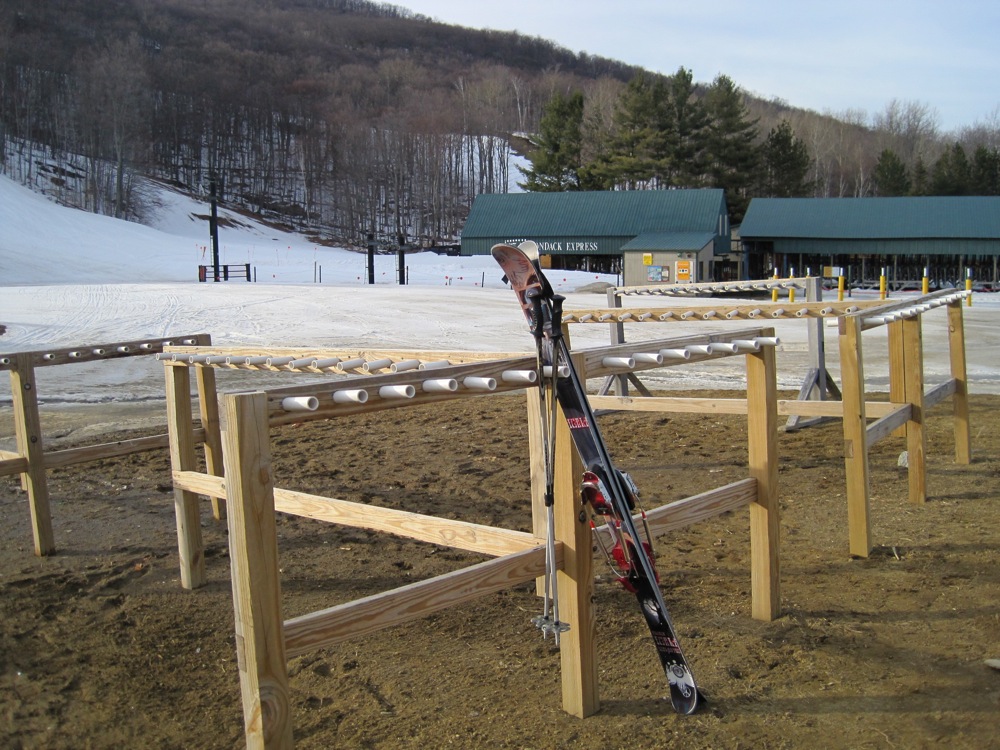 There wasn't a big crowd today. But the people who showed up, had fun. Perilous Paul, Russ and I hung out on the deck, and took it all in.