Chuck G: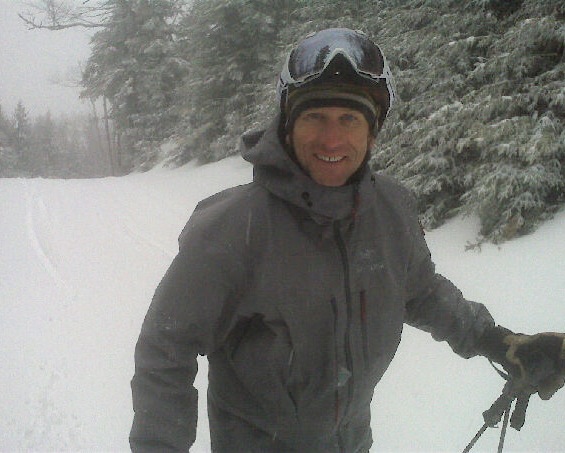 "Just me + EDeO in the AM. Joined by Russ in the PM. Looking for others from the gang, but no one else to be found … all spread out or having coffee in bed and thinking it's raining up top I guess. Even heard people came to the mtn and left with rain below at base.
First tracks on everything up top…starting with the published / named trails and moving on to those to remain anonymous! It did warm and rain at the top eventually, but soaked smiling faces everywhere at the end of the day."
---
EDeO: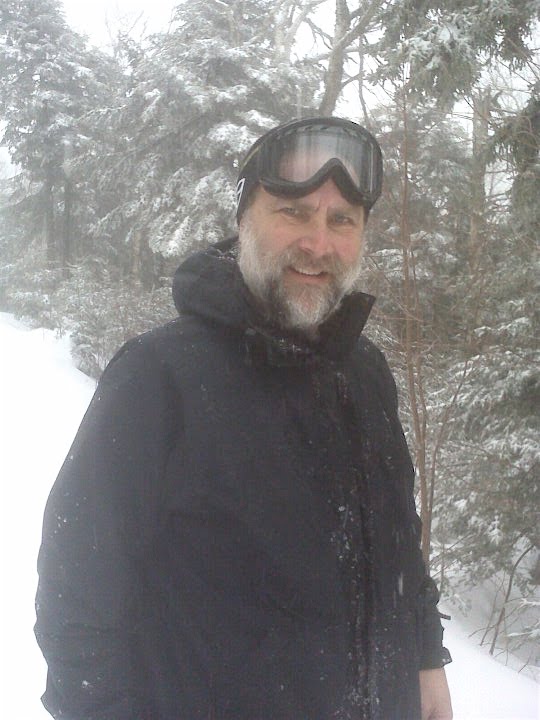 "Sunday was a gift from the snow gods! Arrived at Gore around 8:15am to find a mostly empty parking lot. Got a space right up front as the paid parking lot has been reduced in size by about 1/2.
The only person in the lodge from the "gang" was Chuck. We talked with Mike Pratt who told us that there was 6″ of fresh on top. We got a private gondola – not a soul in the line. The first run was on Uncas. No tracks, we had the honors of carving up some fresh cream cheese at exactly 6″ deep.
We hit the Straightbrook chair and made tracks on a Chatiemac and Hawkeye. Lies was closed. It was time to duck into the trees for better visibility.
What a pleasure. Just perfect cream cheese snow and first tracks on just about every shot we took. We were breaking trail right up to lunch time. We stayed up top until we were beat and soaked. Off to the bottom via one of our favorite tree routes.
We found Russ at the bottom having lunch. After a quick change into dry shells and gloves, the three of us headed back to the top for a full afternoon of hitting the tree shots. At one point Russ exclaimed that this was the best day he had seen all season! That is saying something because it was only two weeks ago that we were skiing knee deep pow.
The snow was great. All the previous snow was compressed and had this layer of cream cheese on top. If you could keep your speed up it carved with great predictability. But if you let your "guard down" the proverbial snow snakes were lurking to reach up and grab ya!
At the end of the day we were soaked through once again. It was an amazing day with big smiles and even bigger puddles around each one of us as we took off our soggy gear.
It was a day to be there and not to worry about what the weather was doing in your backyard. Or in the parking lot at the bottom of the mountain for that matter…"