Almost didn't get out of bed this morning. 46 degrees in Scotia at 6:50. Arrived to an eerily empty lot around 9:30. Temp was 41 at the base. We knew that it was going to be soft — we were curious about how much of Sunday's reported 6 inches remained.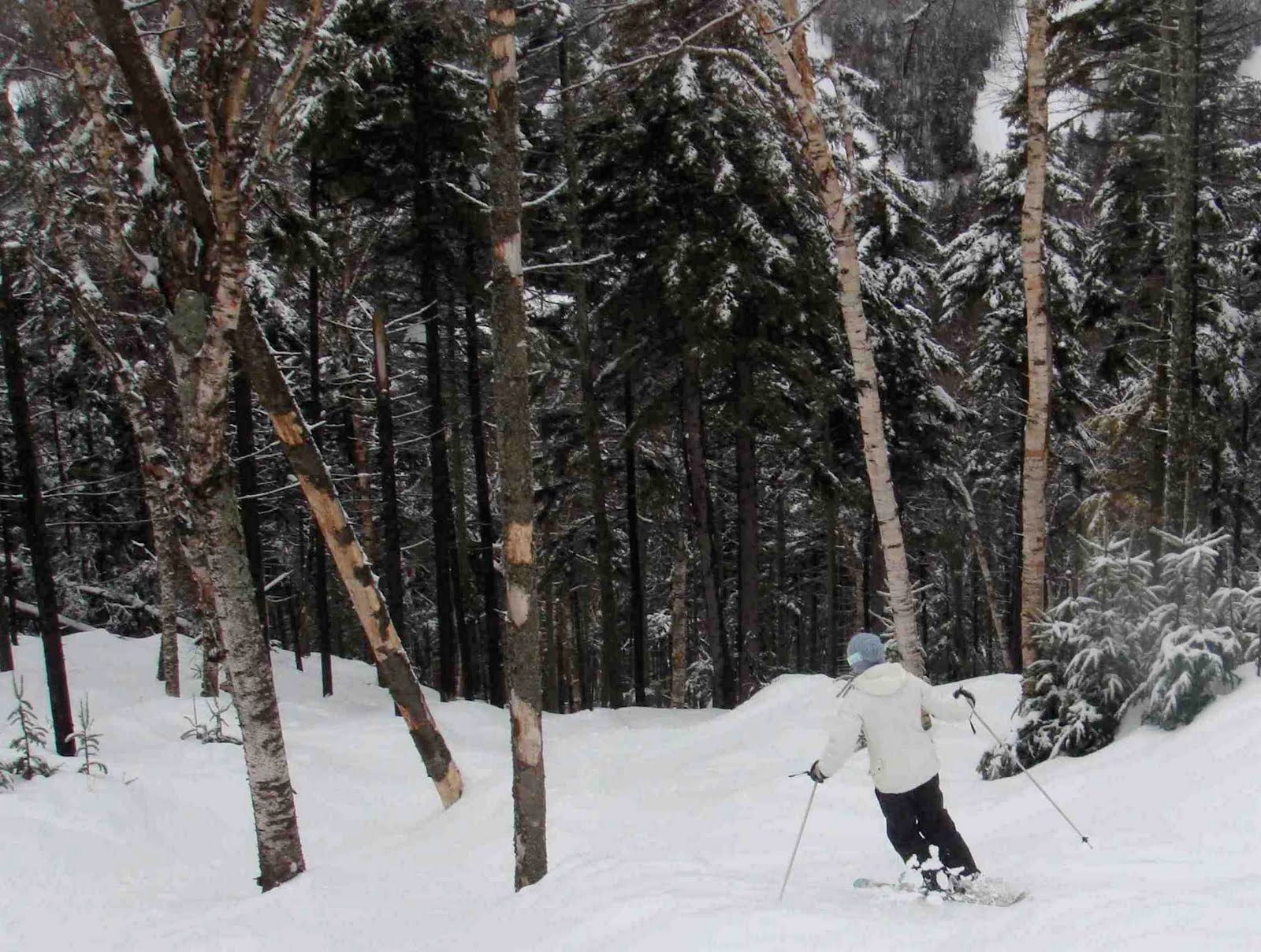 The truth is … not too much, but that was just fine – the remaining snow was heavy, but really made the skiing great. About 5″ of 'cream cheese' as another blogger has reported. It was thick today, and a bit difficult down in the Straightbrook valley – but a good way to work on balance. This was some of the slowest "pow" ever. Fun none the less.
Riding up the Quad, the Summit was frosted in some clouds. It was damp today and it didn't take long to get soaked.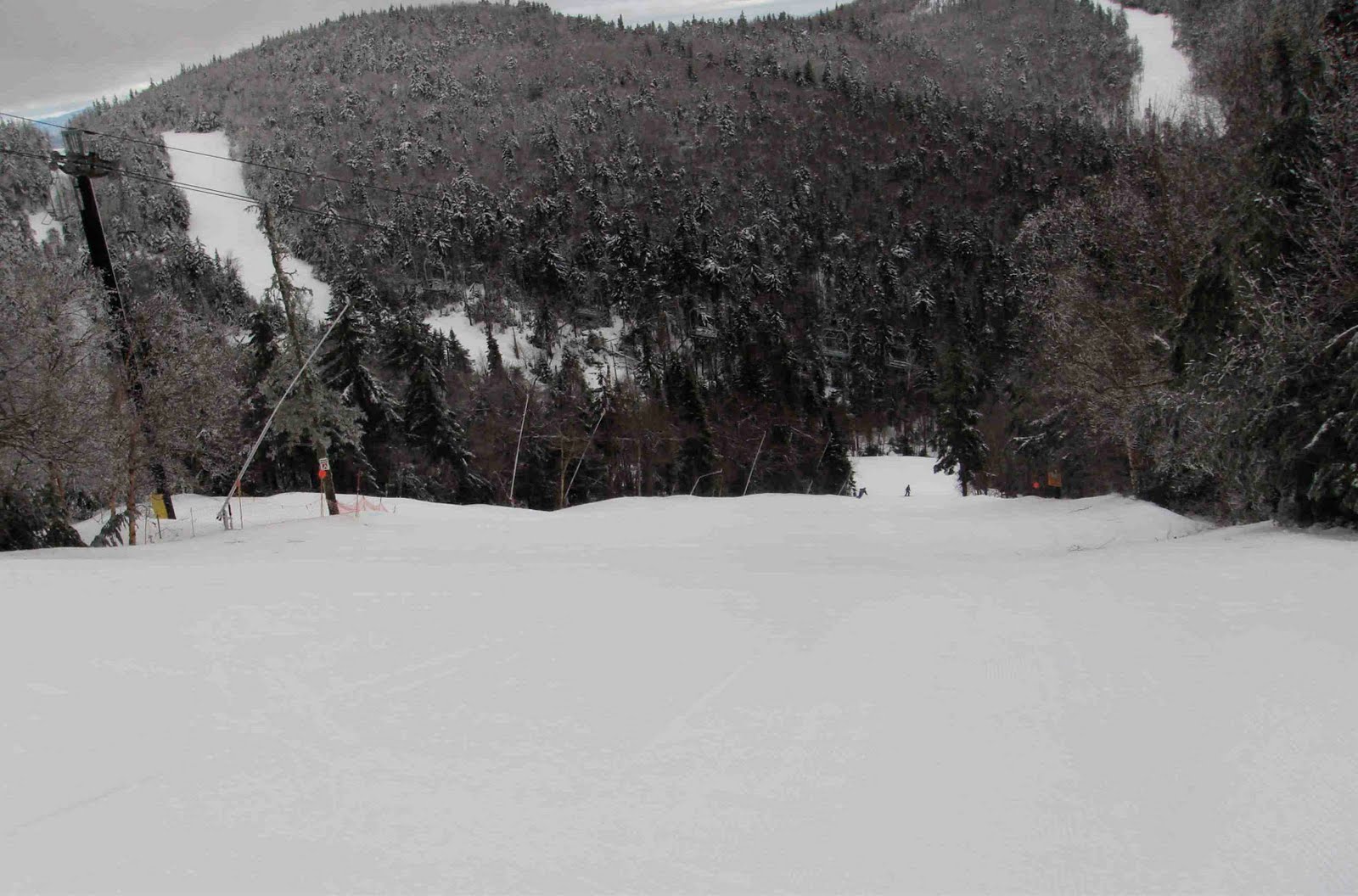 Into the Straightbrook Trees and laid down some fresh tracks. The snow was slow, but it was cool taking lines that would normally be too fast. Never worried about carrying too much speed.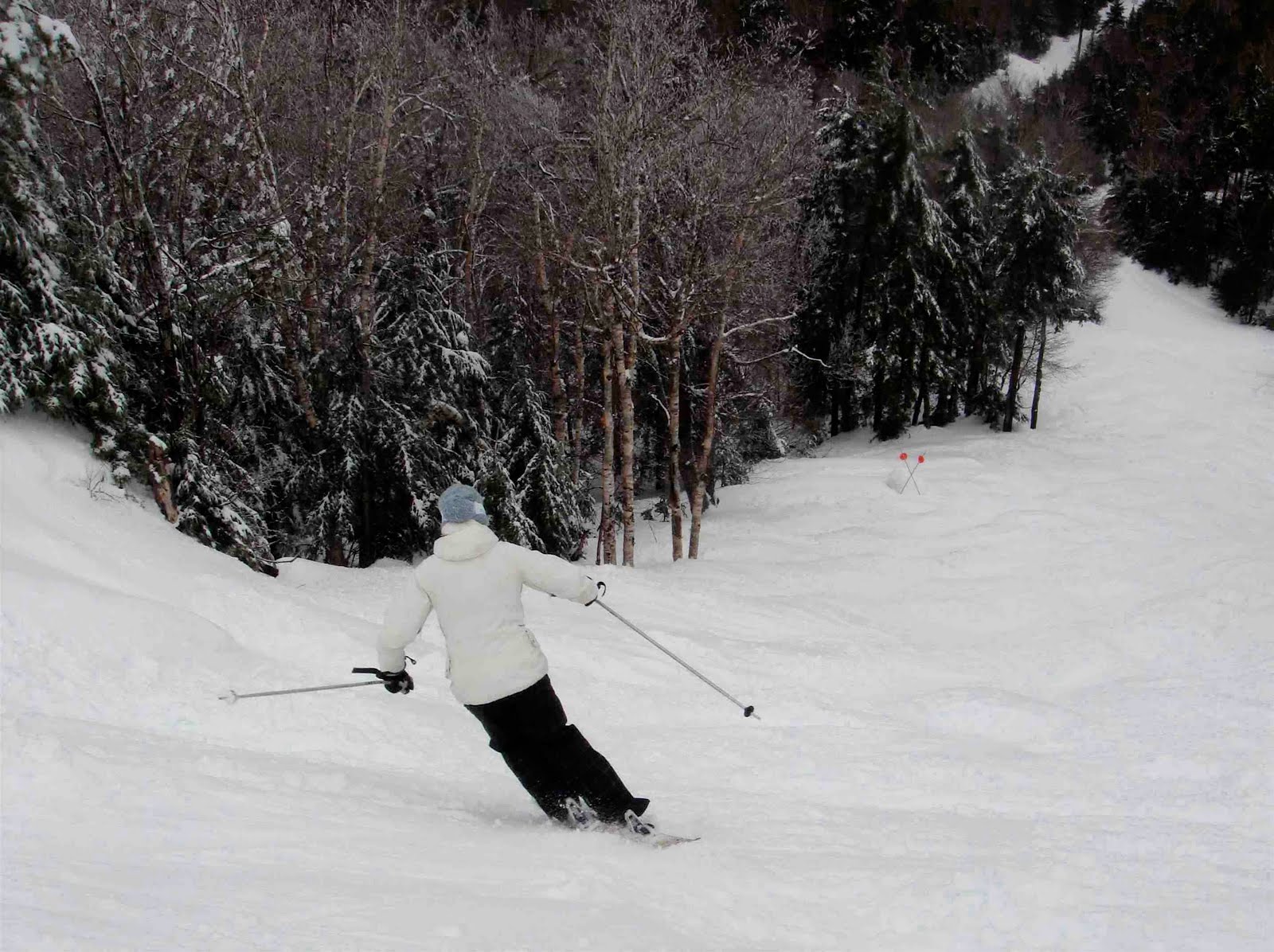 After working Straightbrook we went over to the DarkSide. Lies was closed from up top. Upper Steilhang and into the woods to avoid the sticky run-out. Great coverage in the trees over there.
Under the chair looked nice but we decided to take the DSW then a few runs on Hullabaloo, very fun, very soft, not so sticky until last drop… best snow on the mountain was on my favorite named trail. Big soft bumps.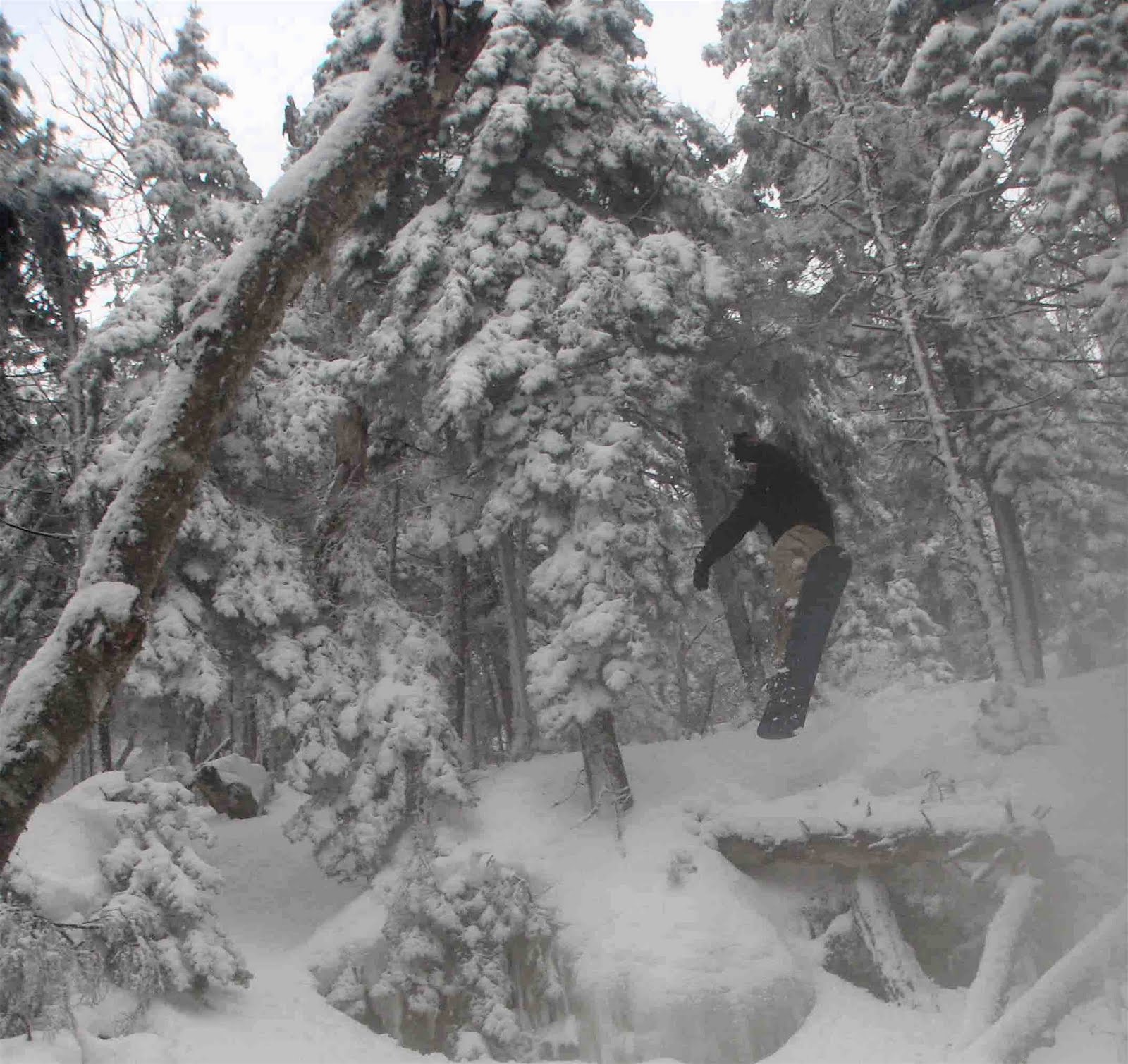 We stayed off the beaten path from here on out. The woods were unbelievable. So soft, an 1-3″ of thick fresh snow. Lots of cliffs and fun little chutes.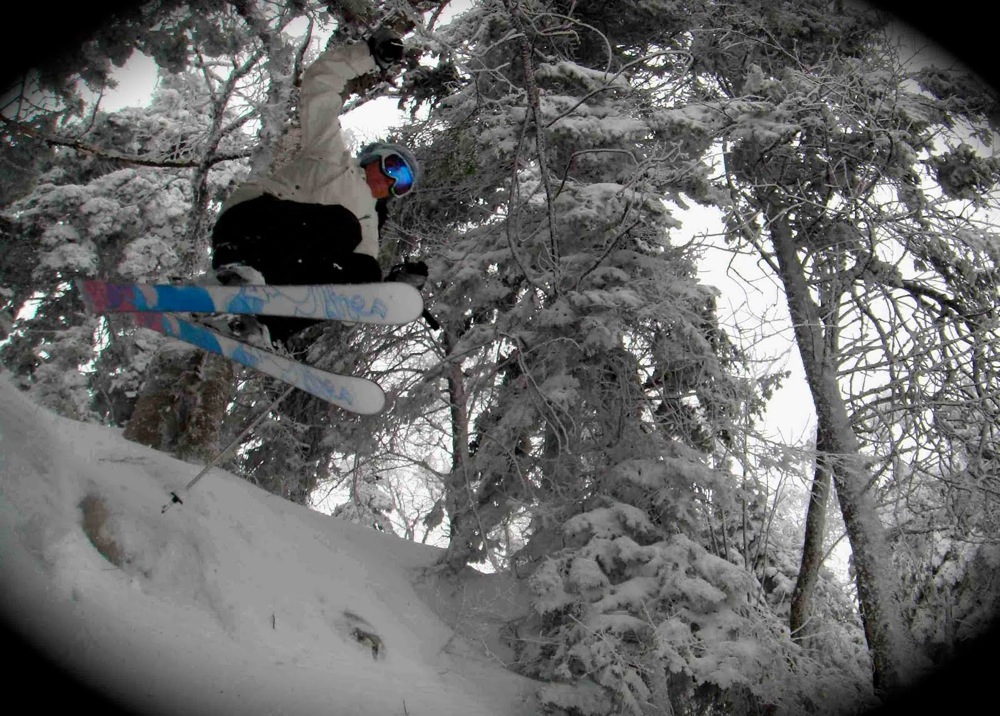 Just a incredible day … Great day, still great coverage. Can't wait to go back for more tomorrow.