It's only opening day if you're there right?  We'd missed Gore's spring skiing bumpfest yesterday. And as I checked the weather last night, a week of warm inversion, followed by rain, and a cold front…well, I wasn't expecting much.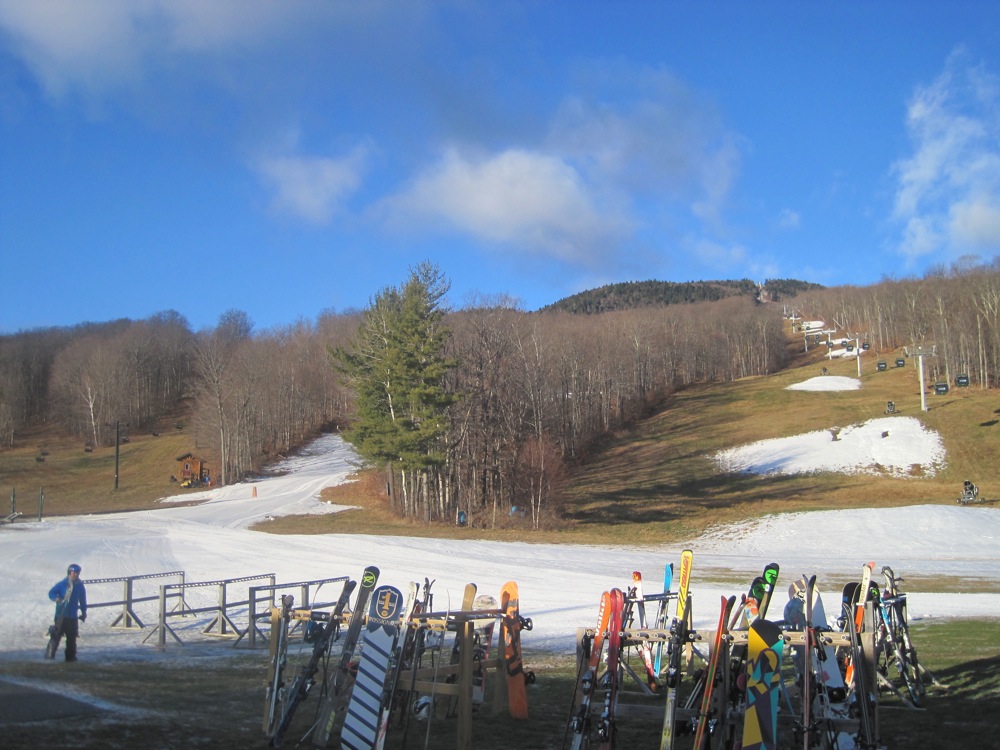 It started spitting frozen precip last night and eventually it turned to a light snow. It actually snowed on and off most of the night and day on the hill, and I'm recording an inch for the top of Bear.  Much of what fell on bare ground vanished, but you could see it was sticking to the trails.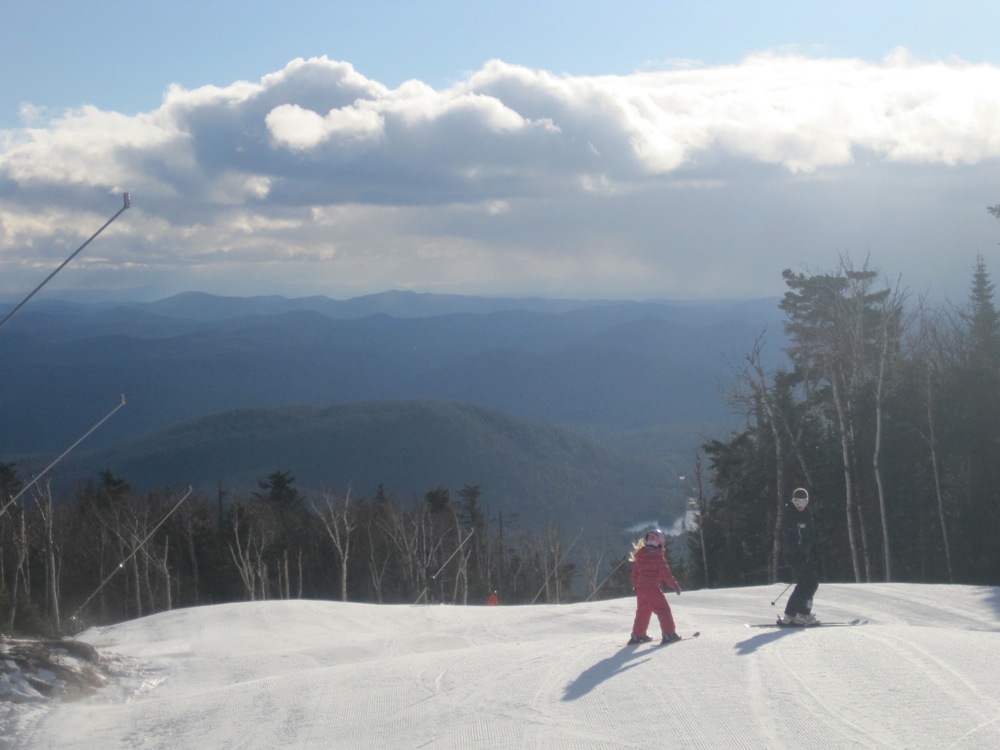 Zelda, Neve and I all made cautious first turns.  While it seemed kind of crazy to get Neve a lesson when she was only likely to get one run in off the Gondola, I was glad that her first turns were handled by Erin, not me.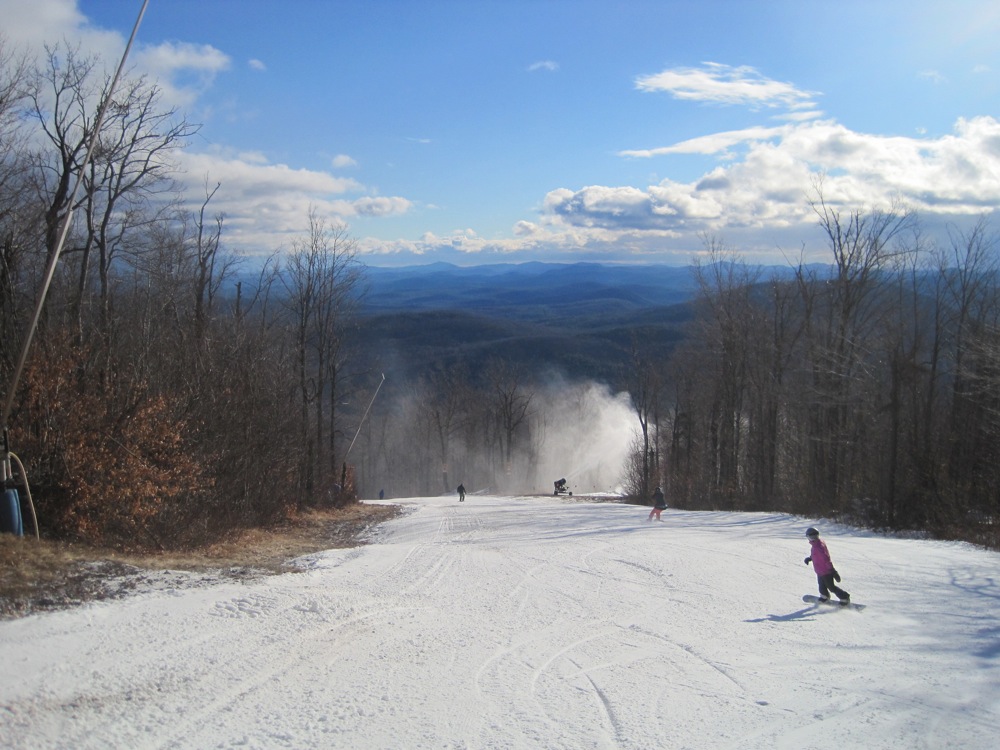 The trails were in surprisingly good shape. We found lose granular over most of the open route to the bottom. After Neve's lesson, we skied together. The crowd was light, but in the tight, bumped up spots on Quicksilver, a six year old was definitely vulnerable.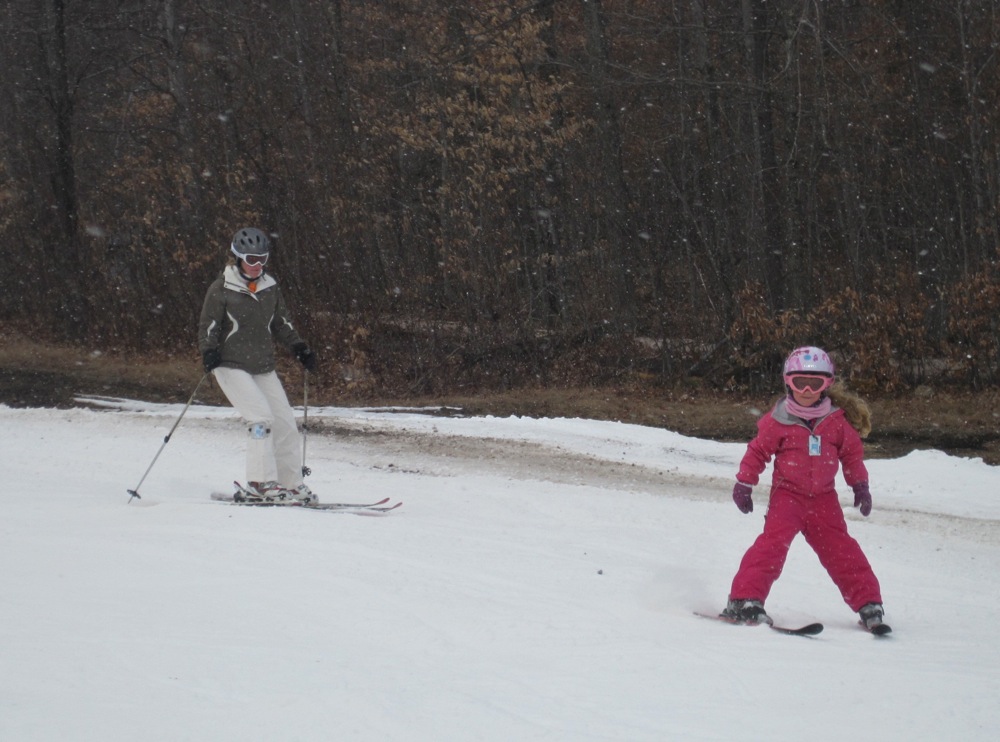 After a quick lunch, Neve insisted she wanted more. We basically knew that she was whipped, but headed up and hoped for the best. She's pushing us to get poles and we let her use them for the skate across the summit of Bear.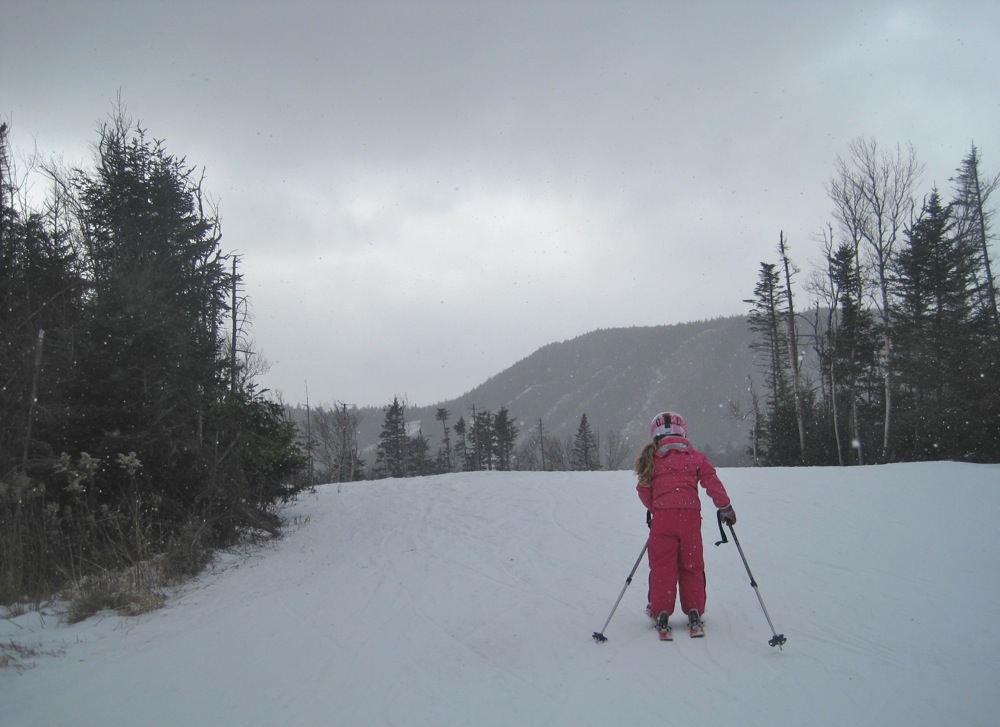 By 1pm, some bumps were forming on Quicksilver and the troughs were icy. When we finished our next run, the girls called it, and I headed back up for another. It was one of just a few runs all day where I tried to work on my own skiing. No question I'm rusty, and it turns out I'm a little gun shy.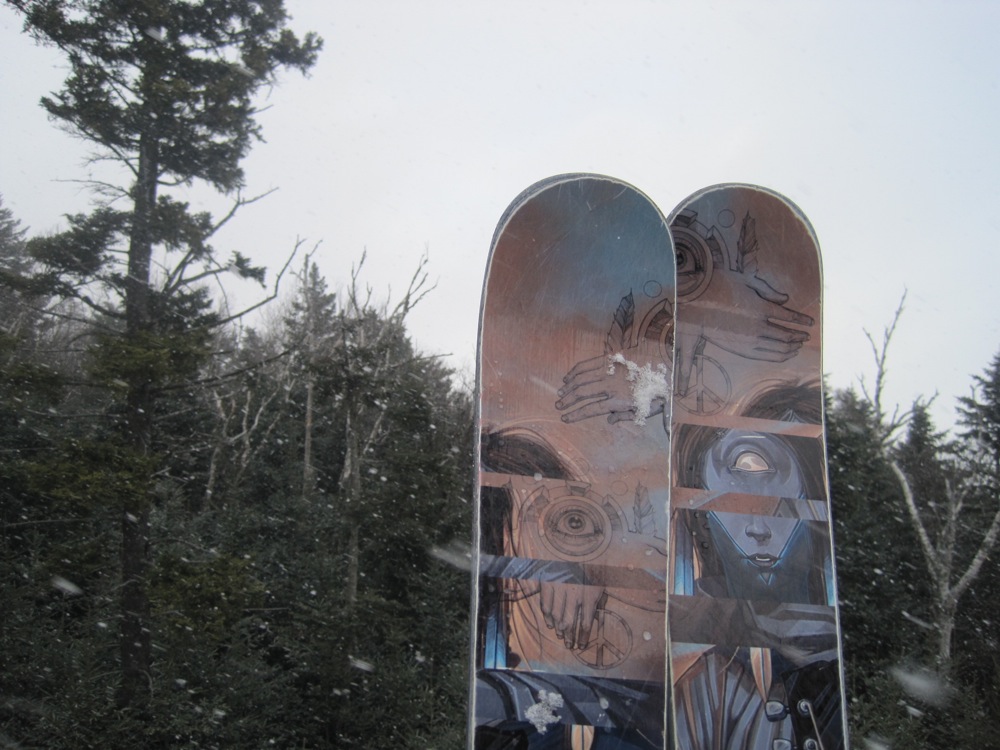 I headed to the top.  It seems like whenever I'm in the Gondola, solo, after lunch, on a snowy day… something is afoot. I knew that there was no upper mountain access today. But that stoke, somehow, for me, carries over to any snowy solo lift ride.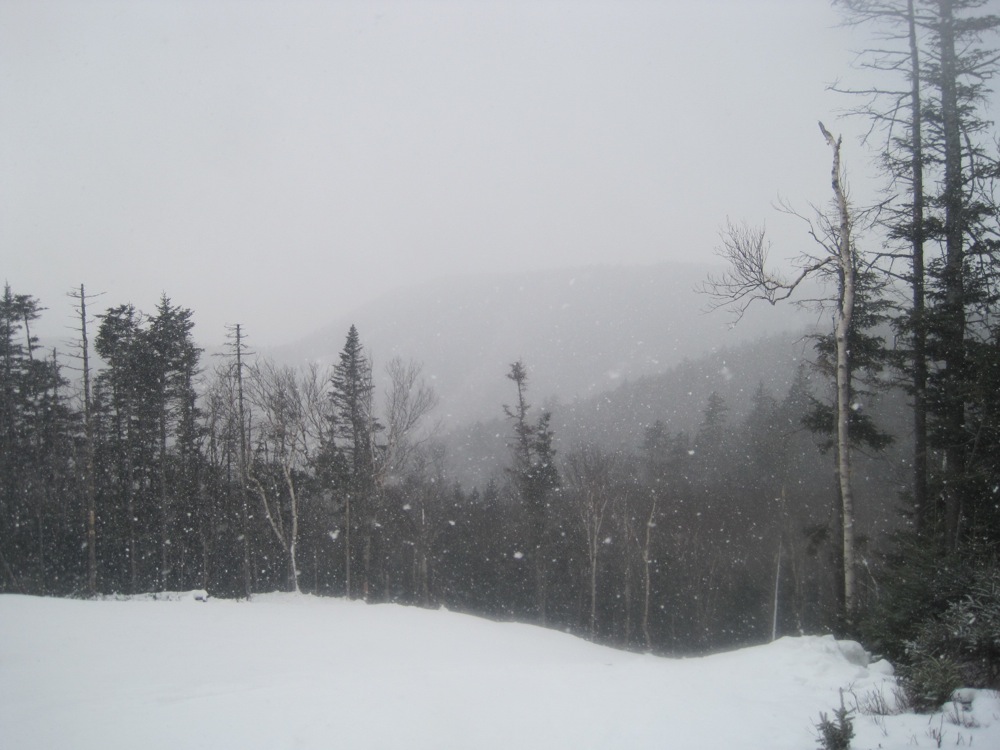 I was definitely cautious skiing today.  On my solo runs, I worked on my balance, trying to keep my hands down and in front of me.  One thing is for sure, since the last time I skied this was the best exercise I've gotten for my leg. Maybe even including my PT.
Even later in the day there was soft snow and irregular bumps to enjoy most of the way down. At the top of Bear Mountain it was snowing at a good clip. For a few seconds on my last lift ride, it was nearly dumping. That alone was worth the price of admission.