Last year, the board of directors for ORDA, New York's Olympic Regional Development Authority, authorized Ted Blazer to negotiate a new contract with Centerplate, the concessionaire for the authority.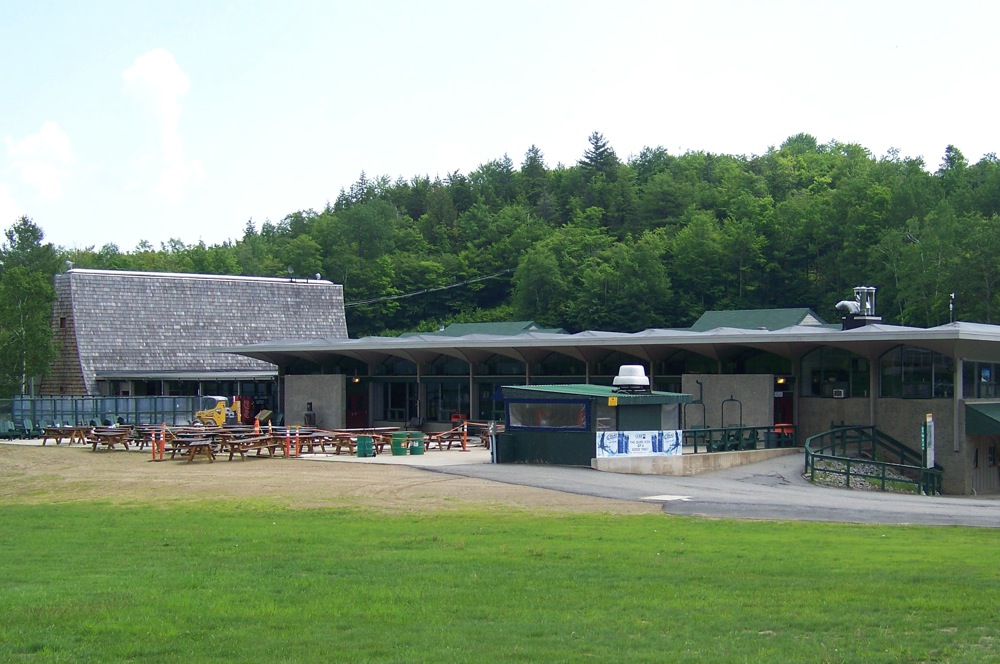 Part of the deal requires Centerplate to invest in the ORDA venues. Gore Mountain is targeting the public lodges for this capital improvement.
According to Mike Pratt, Gore's General Manager, the list of changes and improvements slated for this summer is significant:
Demolishing the old wooden deck and building a new steel deck directly off the bar.
Correcting drainage issues by the doors that access the lower-level lockers.
Installing snow grade picnic tables by those doors next to the stairs for the steel deck.
The outdoor food service area will be relocated to the far side of the patio. It will be a cabin style set-up that will function as a coffee/juice bar in the mornings, serve lunch specials mid-day, and be open as a bar with specialty snacks in the afternoon.
The Tannery public area, kitchens and bathrooms are also being remodeled. There will be a new menu served on china, with silver and glassware.
Centerplate is paying for upgrades to the outdoor food service area, Tannery Pub and the Tannery Deck.
In addition, the Ski Bowl and Saddle Lodge will have improved kitchen facilities. The Saddle Lodge kitchen's upgrade will accommodate new menu additions including pizza. The Ski Bowl will be outfitted with an oven to improve offerings for breakfast, lunch and nighttime operations.