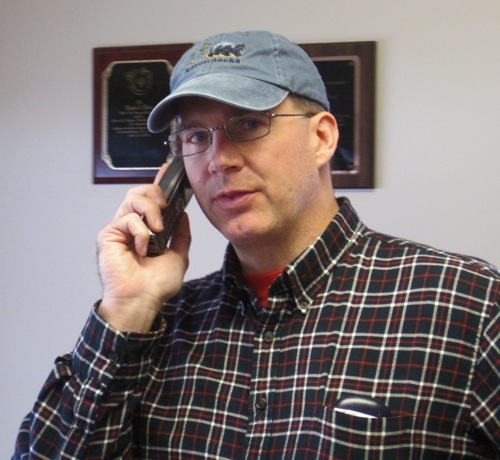 Over the last ten years, Gore Mountain has had more terrain expansion than any mountain in New York. At the same time, the Gore snowmaking has made significant strides — increasing water supply, pumping capacity and snow-gun efficiency. We spoke to Mike Pratt, General Manager at Gore and asked him about this summer's plans for snowmaking improvements.
NYSkiBlog: You've made incremental progress on snowmaking over the past several summers. What's going on this year?
Mike Pratt: We're undertaking our most significant snowmaking upgrade since we tapped into the Hudson River in 1996. We're buying and installing 130 new fixed location HKD Impulse Tower Guns.
These guns have extremely high energy-efficiency ratios, multi-flow operational flexibility, enhanced cold weather energy savings and 30' towers to gain hang time as well as pivoting and lean out capability. We demo'd one on on Echo last season. The performance was excellent.
NYSB: Where are you going to put them?
Mike: The new guns are going on Sunway, Otter Slide, 3B, Quicksilver, Sleighride, and Sagamore. Currently there are 50 fixed guns on those trails that are being displaced. We'll refurbish them and move them up to Sleeping Bear and Pete Gay on the North Side.
We're also installing fan gun receptacles at towers 2, 3, and 4 of the Gondola. This will allow us to move our fan guns into place and cover the Arena quickly. The air/water guns that are freed up will also be moved up the mountain.
NYSB: When we talked about snowmaking last year, you said that Gore could make 15 acre feet of snow each day. How will this affect that number?
Mike: Many mountains quote theoretical numbers on snowmaking capacity. The number I gave you last year — 15 acre feet per day — is an actual, and fairly conservative number. At times we would make more snow than my estimate, but we couldn't do it consistently. Early season is the toughest time to make snow, and that number was a reasonable estimate for capacity at that time.
Currently, we aren't getting maximum snow production from our pumping capacity. This is primarily due to our limited number of guns, and our limited number of energy-efficient guns. This additional hardware will allow us to approach 30 acre feet of snow a day. We'll be able to use our water capacity more efficiently and productively — especially during the early season.
No tower guns on Showcase?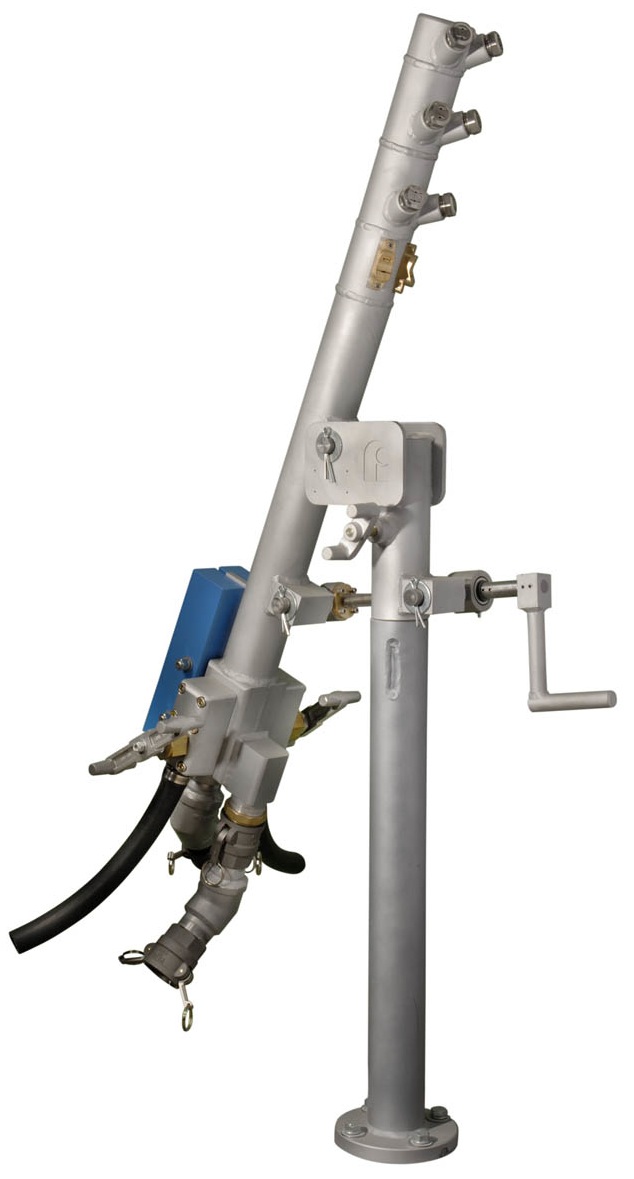 There really is an ideal gun for every spot on the mountain. The HKD Impulse tower guns aren't suited for liftline runs — you want to keep the blown snow down low and off the cables and sheaves. We're looking at a shorter energy-efficient gun for placement on Showcase and eventually Wild Air.
We've got our eye on 30 Ratnik Sky Giant VI guns for Showcase. These guns are 10' tall and give us the ability to shoot snow under the lift. We hope to buy these this year.
NYSB: What's the cost of the new equipment?
Mike: This is a $573,000 project. We should save that amount in electricity in less than four seasons.  If the cost of energy rises, the payoff will be even faster.
NYSB: How will the project be financed?
Mike: We applied for, and received a grant from National Grid that covers 50% of cost. We are matching that with funds from ORDA.  With half the money coming from private sources, ORDA's payoff will take less than two years.
NYSB: All of these improvements are slated for the lower mountain. Is the primary benefit for the upper mountain that you can get to it sooner?
Mike: The new equipment will allow us to get to the upper mountain sooner because we will be able to cover the lower mountain faster. But there's more to it.
On the upper mountain snowmaking is naturally more efficient — both the air temperatures and the snowmaking water are colder up top. We're focusing on the lower mountain because it's more expensive to make snow at the bottom.  By placing super-efficient guns where we make snow early and often, we gain the largest possible energy savings.
NYSB: Mike this is big news, thanks for the details.