New York's ski patrol took to the slopes for the first time, at Gore Mountain, on March 4, 1934. It was the start of the ski season that year; in those days you skied when it snowed.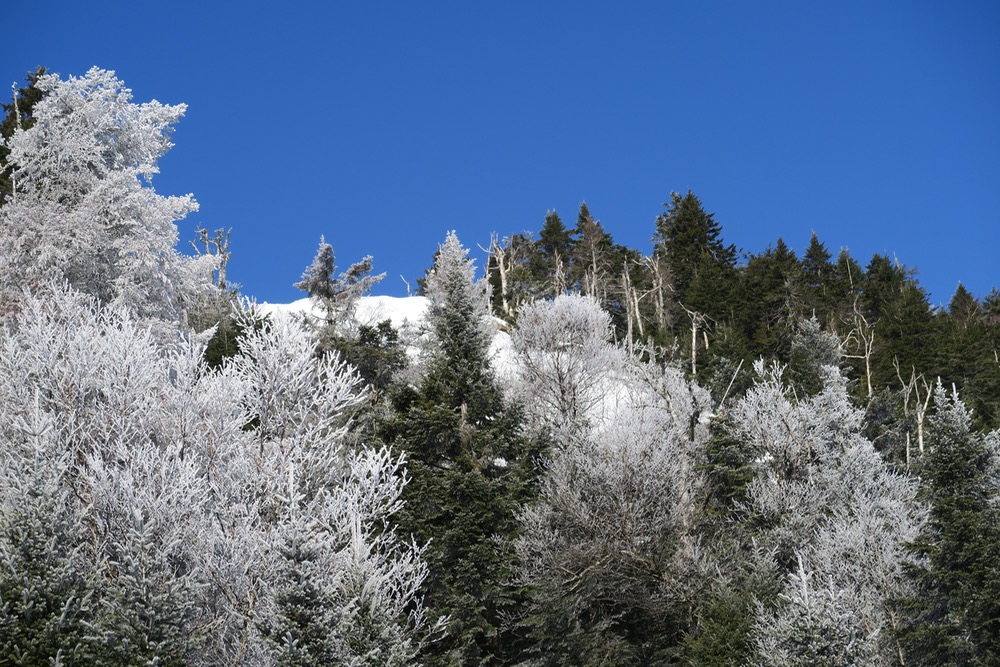 In the 1950s, snowmaking was introduced in the Catskills, and soon technology began to change skiing. Sixty years later resort skiing has become a business that can survive even the leanest of winters.
I appreciate the advancements in manmade snow, but there is no getting around the total picture. Snowmaking can be loud, it's expensive and the product lacks the magic of natural snow.
Manmade is a fact of life today. On the upside there are times when the gunpow is a much fun as natural snow. When the temperatures rise, it melts and the pleasures of spring skiing begin.
The end of any season is softened for us crazies, somewhat, by fairly reliable and awesome ski days. Regardless of how weak a winter has been, as a skier, you know that the spring will very likely be sweet.  It's a beautiful thing about our great sport.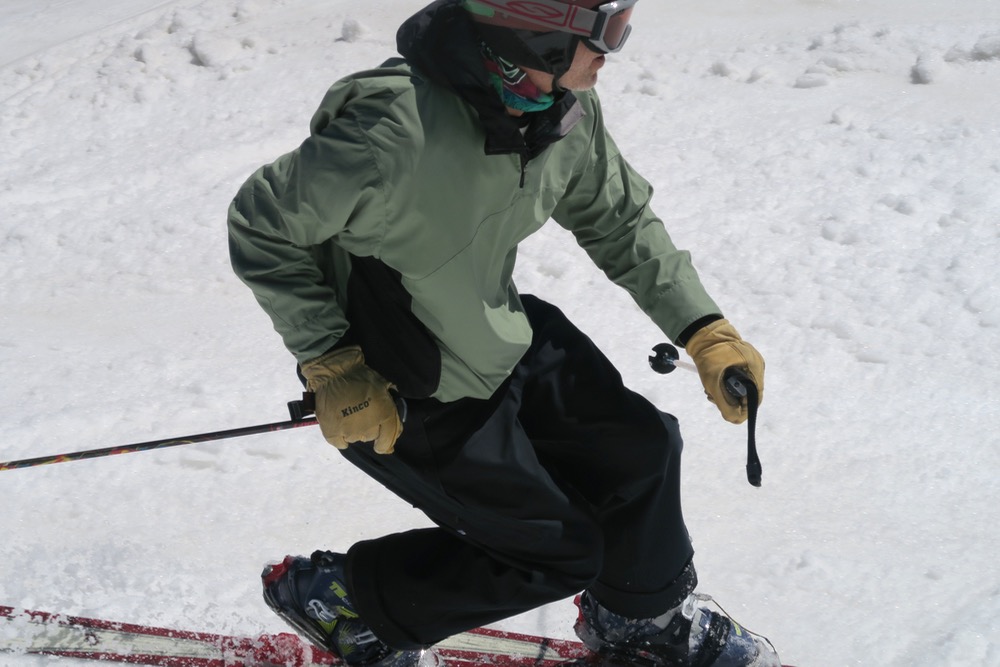 This past weekend I was able to put it all aside and enjoy a glorious day.  Friday night lows were in the twenties and the forecast for Saturday was for sunny skies with highs in the forties.  Ski day 30 was looking good.
I did my normal crazy early arrival, which is even more insane during the spring skiing season. I parked right up front and walked into a deserted base lodge. There were a few skiers around at 8am, and I was the only one boarding the lift.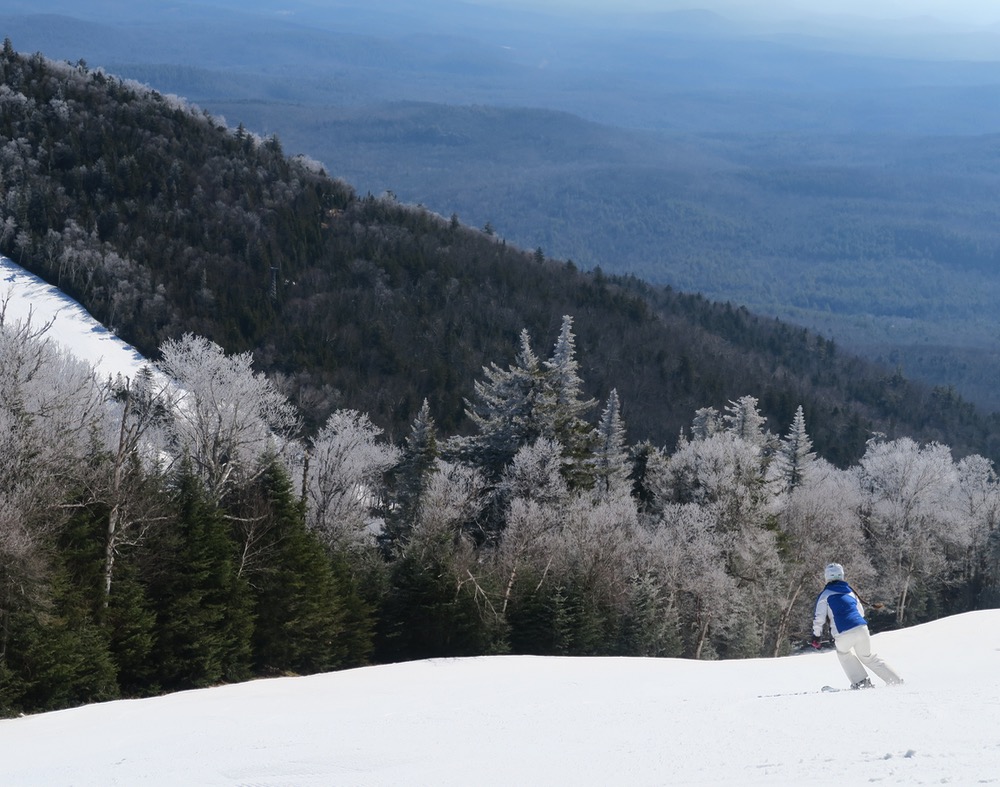 On each of the spring days I've had this season, I made first chair and it has paid. On my first two runs Saturday from the top of Bear Mountain, the initial pitch was scratchy, but the lower mountain corduroy was soft enough to trench half a ski.
On my third trip up, the Gore summit remained in the clouds, but Uncas was in full sun. I dropped down to the Straightbrook Chair and it was turny, much better than Fox Lair.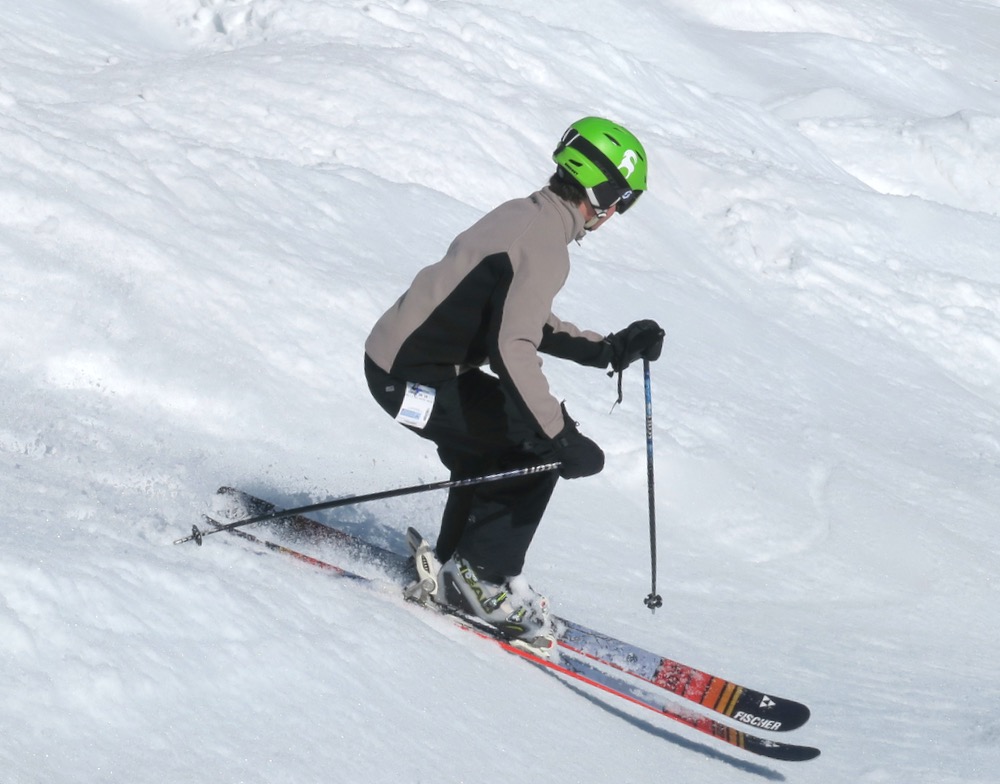 On the ride up the quad I was astonished to find myself under fully clear skies. Still not sure how that happened.
I spent the the next four hours up top skiing Rumor, Lies and Hawkeye-to-Chatiemac. The day was loaded with familiar faces and I shared passing smiles, shout outs, lift rides and runs. I took many of my laps with Brant Lake Ed, Square Eddy and Ethan Snow.
I've gone full seasons without skiing Rumor, and this year I can't even count the laps. I added several more on Saturday.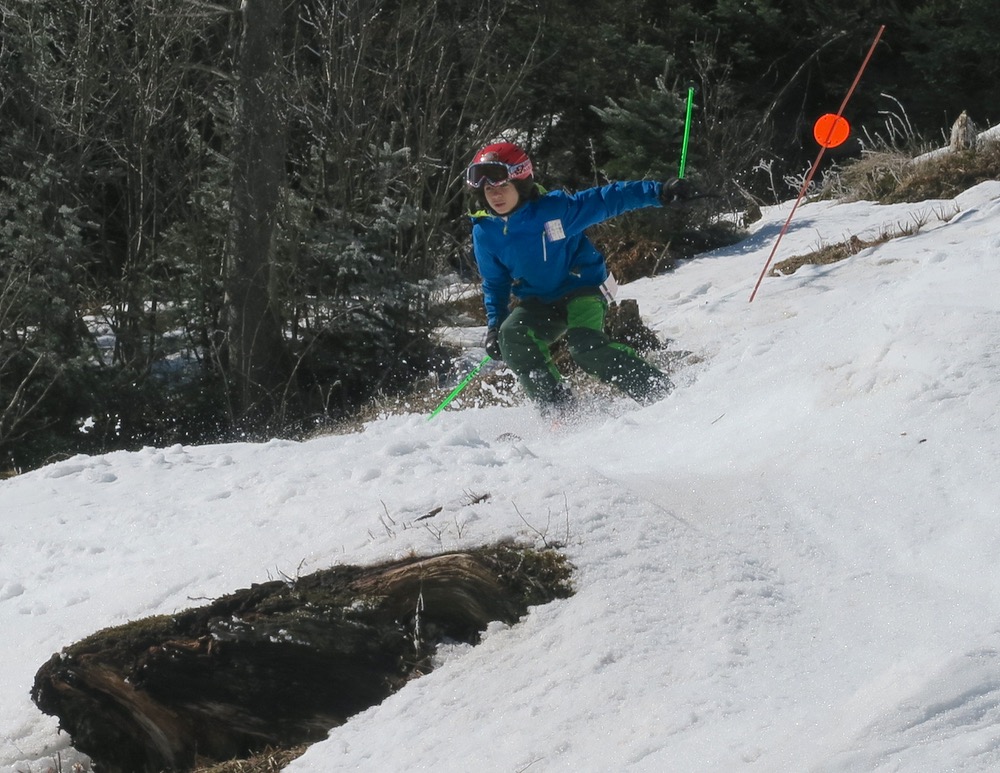 It was a busy day socially too. Alba Adventures was in the house, and I knew we'd have to make that connection.
SkiRay, Alicia, Sandro and Nevada are, to me, the definition of hardcore family skiers. They've got full-on NY metro lives like many of us, and they get it done, 30+ days a year, all together. While producing ski films.  It's quite an operation.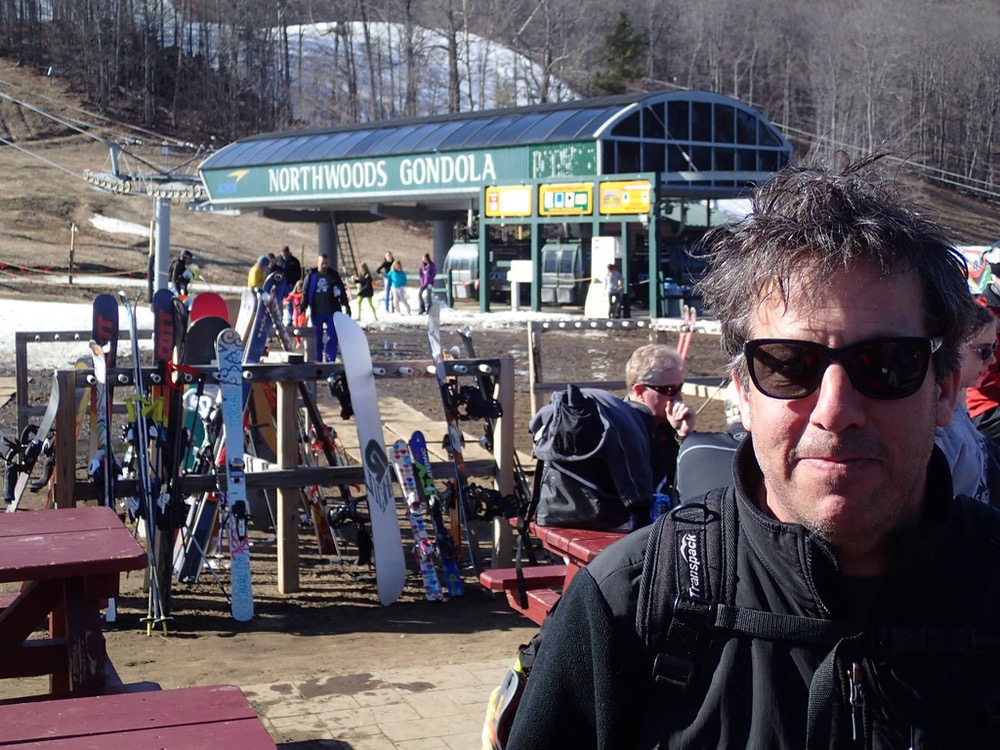 Normally after about 1pm on an escape day I start to feel the pull of the road.  But it was Saturday, and I'd decided early on I was going to ski until I ran out of leg or the lifts shut down.
Around 2pm, we considered heading down to the bottom to soak up the deck scene. After four "last laps" on Uncas, we did finally head to the lower mountain and called it day after a nice top-to-bottom run on Twister.
We ended with beers and smiles on the deck and long goodbyes in the parking lot. I cherished every minute and I squeezed every ounce of joy out of the day.  So great to be alive.