I pointed my car east to save the season. To be fair, we booked the cabin in the National Parc of the Gaspé more than a year ago, but I started really looking forward to it only a couple of weeks ago when I finally gave up on the "Big One."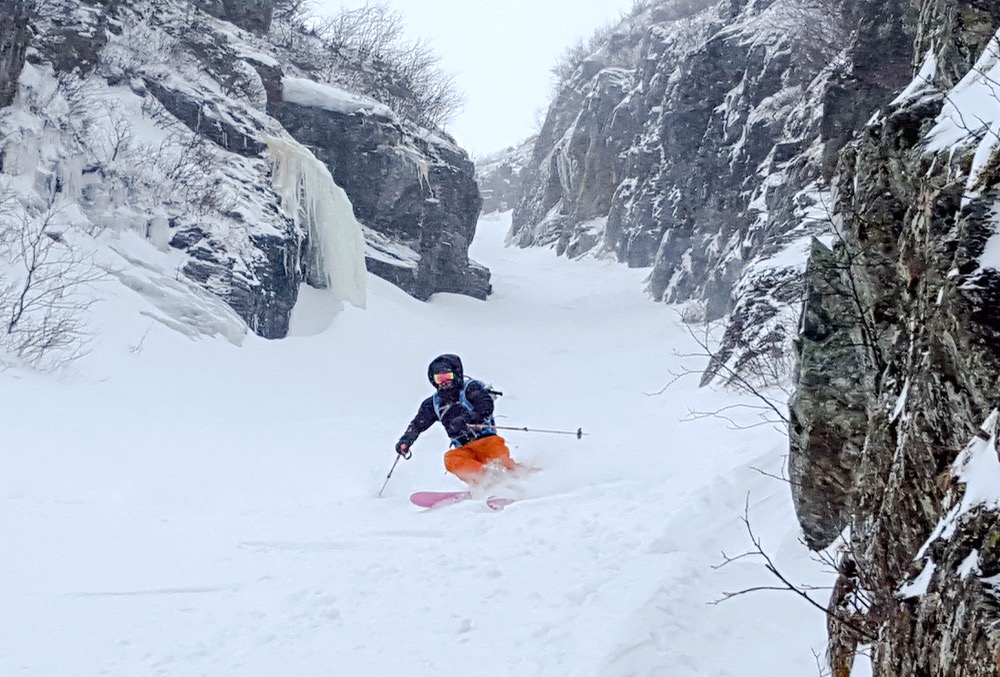 I wasn't travelling with the crazed giddiness of a Weather Channel stormchaser out to find a town-swallowing tornado. Instead my car ate the clicks of the empty roads like an albatross on the thermals just ahead of the summer temps that were working their way up from the US.
Arriving to some semblance of winter, it was clear that the skiing would probably be very good, if thinner than on my previous trip four years ago. However, under the circumstances of the season this one had the opportunity to be even more memorable.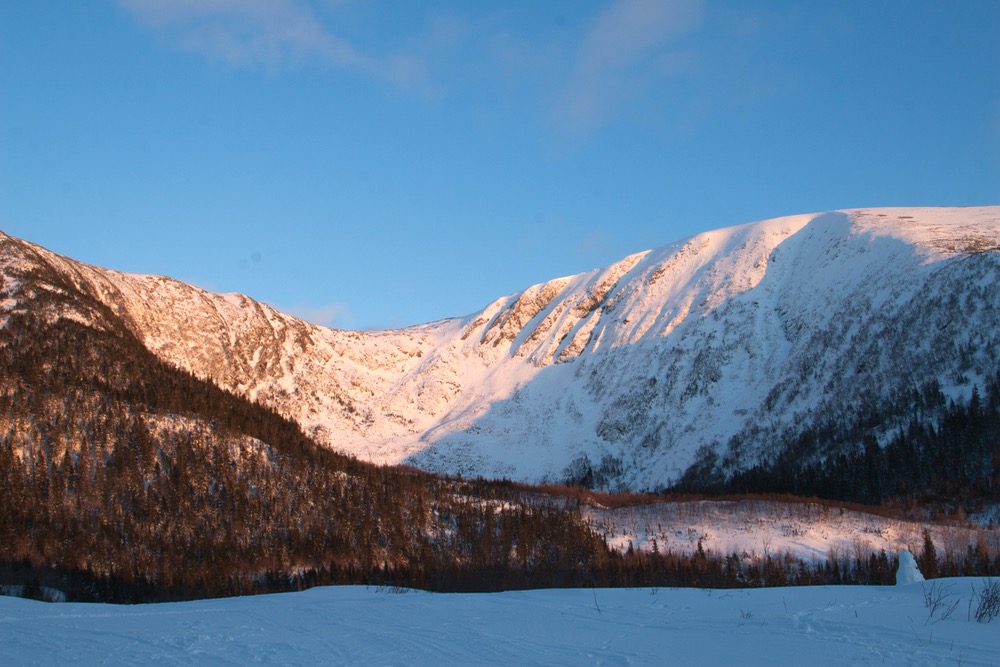 From the moment we put our skis down near Mont Saint Pierre, it was clear that this wasn't an ordinary or easy backcountry ski trip. As we dropped our skis on the snow to click in, a group came out to us to warn us off.
They had just set off an avalanche big enough to bury a car. Another group down the road stopped to chat with us as well, they had also touched off a couple of avalanches before deciding to call it a day. Clearly the snowpack, while thin, was also twitchy.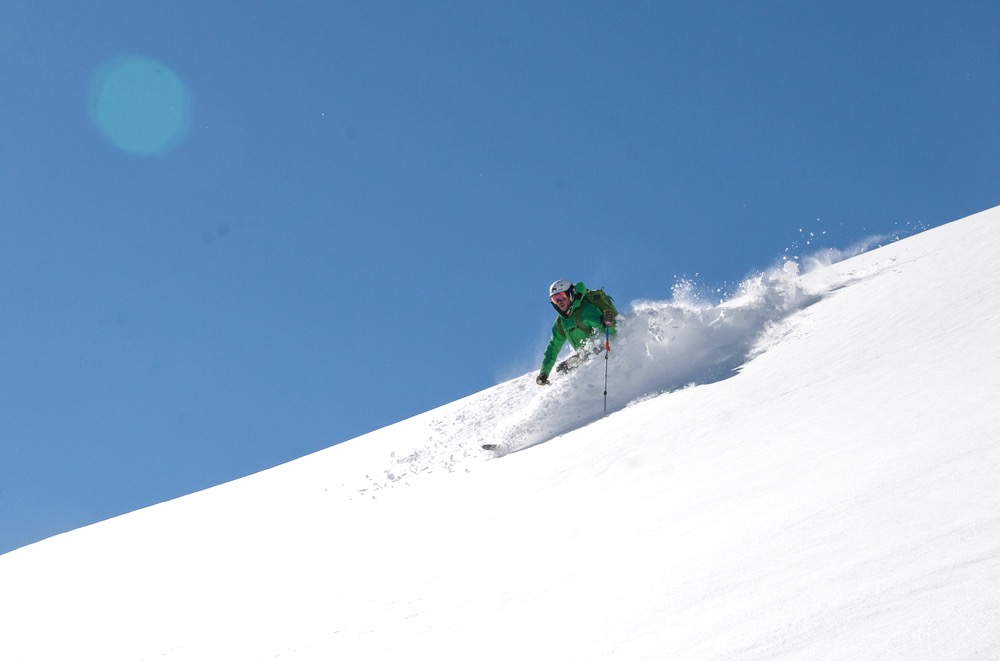 Better luck followed us uphill. Our warmup laps near Murdochville revealed shin deep trees, plenty of stability, and a pleasant sunset tour back to the car. It was a great start.
The Hotel Copper provided a pleasant meal and the snowmobiling crowd was happy to drink a beer or two with us and describe their 200 mile days on sleds. It didn't sound unpleasant, but we were on a mission to ski.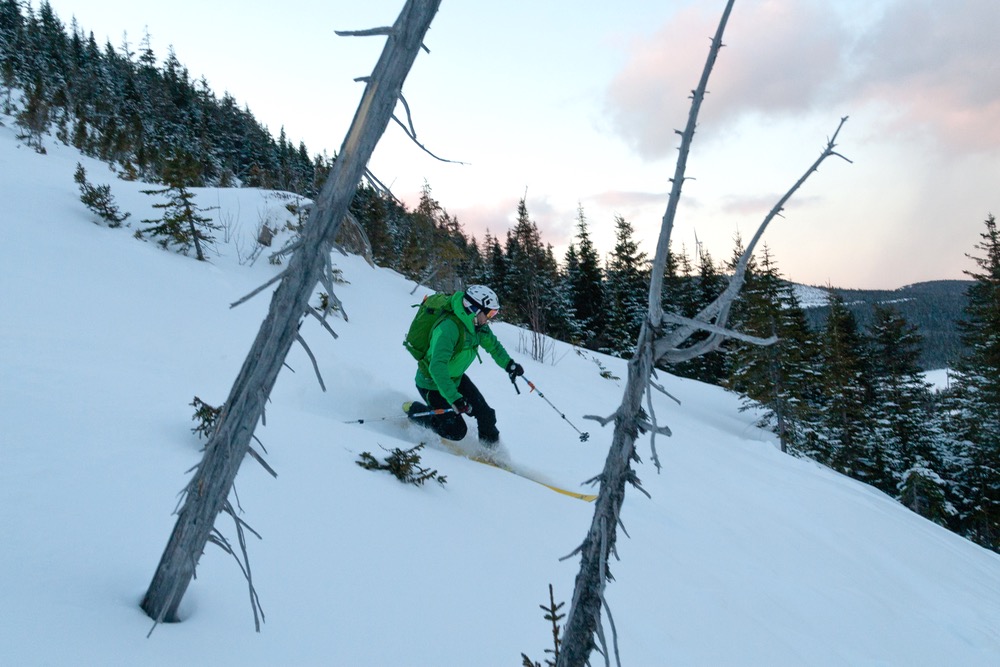 As we did all week long, we got up early to make the eight mile skin to our hut the next day. Socked in, we wouldn't have views of any peaks until we arrived.
Hiking out light with a Sepaq snowmobile set to drop our food later, we were able to ski some prized lines before a guided group could make their way over to steal our tracks.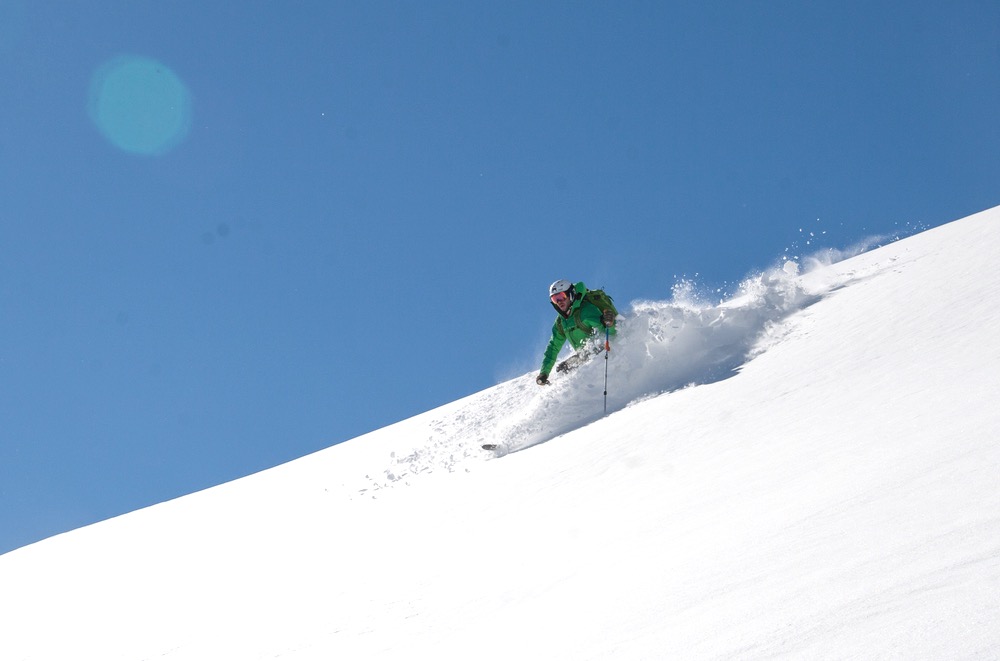 It seems the Chic Chocs have gained in popularity as this winter had sent many north in search of snow. The cat skiing operations out of Murdochville and The Mines were both operating at capacity.
Things got better before they got worse, as the guided groups never really wanted to ski the same terrain as us, and fresh snow kept falling in lightly.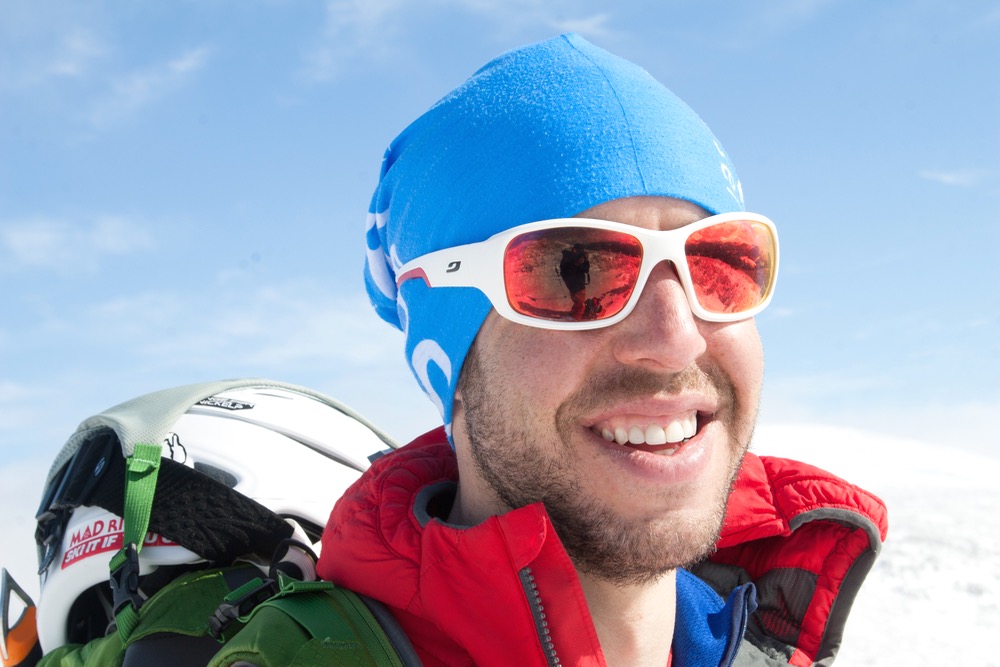 Unfortunately, and completely fitting for this season, the weather changed, rewarding our efforts with a wintry mix to rain to freezing fog, splitting our vacation into a Pre and Post-Storm dichotomy and the powdery lines into a glazed, breakable crust, like something on a Tim Horton's I was sure to find on my way home.
With all the miles I put on the legs, I earned a few of those as well as better luck next year.