We recently had a few minutes to sit with Mike Pratt, the general manager at Gore. I asked him a few questions about the season past, plans for the summer and the future beyond.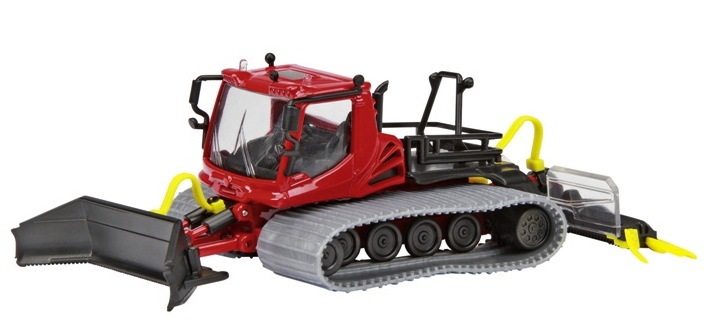 NYSkiBlog: Mike the 2011-12 season was obviously challenging in the east and across the US. How did it compare for Gore?
Mike Pratt: For starters, the season was a short. We were open for 111 days this season, compared to last year when we spun the lifts 137 days total. We had a late start and our earliest finish since I've been at Gore.
NYSB: Skier visits? Revenue?
Mike: Numbers aren't official yet, but you are going to see both of those figures down by maybe 15%.
NYSB: How much snow did you make?
Mike: Probably a more objective measure is gallons of water pumped. This season we pumped 209 million gallons from the reservoir. Last season's number was 229 million gallons, so I'd say we made 10% less snow. If you are trying to do rough math on acre feet, figure that 200,000 gallons produce one acre foot of snow. 200 million gallons would be 1000 acre feet or 3 feet of snow on 335 acres.
NYSB: Any improvements in snowmaking this summer?
Mike: We're always tweaking things. How you route water and air to the point of contact has a lot to do with how efficiently you operate. One improvement that should help in the early season: we're extending the water and air lines from Foxlair down skier's right on Sunway to the intersection of Wild Air and adding four hydrants along that stretch. This will allow us to blow snow on that very wide section of trail from both sides. This will greatly improve our ability to quickly cover the widest part of Sunway.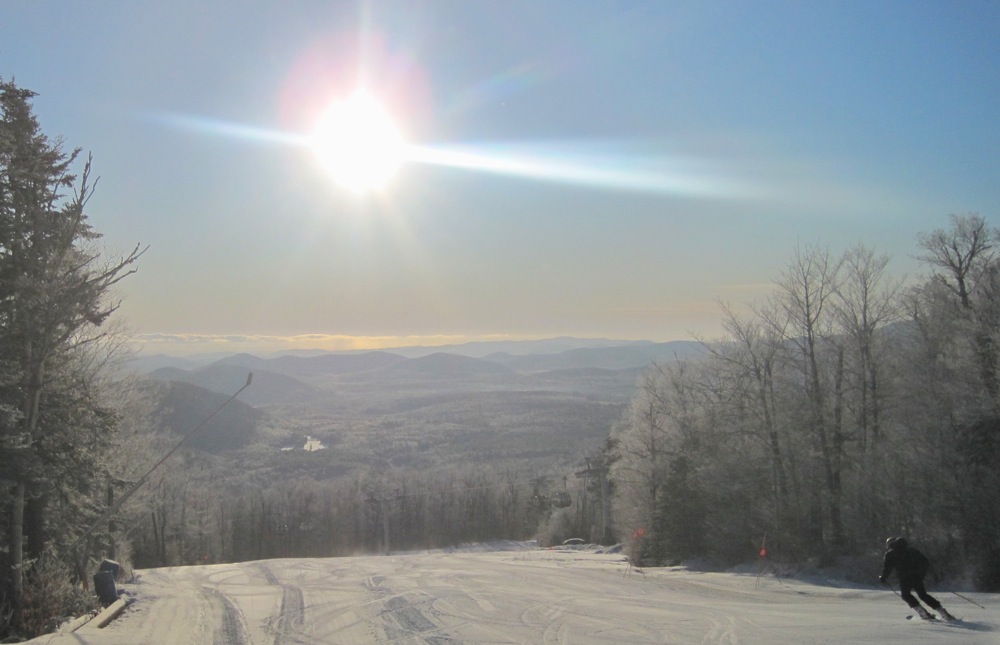 NYSB: You mention efficiency. When we spoke last summer, you said that you'd estimated a 2-4 year payoff for the new HKDs and Ratniks. How'd the electric bill look this year?
Mike: We saw a big drop in our bill – it was 25% less than last year. Now understand that this is the bill for the entire resort, and we had fewer operating days, but we also blew snow on many days where temps were marginal. I attribute a majority of those savings to the new hardware.
NYSB: That's a big deal. We'd heard that ORDA was awarded $4.1 million from NY Works for infrastructure and improvements. How would you spend any additional funds?
Mike: We're looking at new grooming equipment and the completion of renovations to the Tannery Pub, the deck and the Open Pit Grill.
NYSB: What are your next big objectives for capital improvement?
Mike: There are two lift big jobs that we're planning — replacing both the Adirondack Express and the High Peaks Chair. It's our goal to replace both of those chairs, as part of the same project, within the next five years. We are also planning for a major renovation to the Saddle Lodge and we want to make the original gondola's summit unloading barn a warming facility with waterless bathrooms.
NYSB: Would the High Peaks Chair go to the true summit of Gore?
Mike: Yes, that is our plan.
NYSB: I like it. Thanks for the info Mike.