I spent the day Monday watching the NWS radar in total disbelief: a huge, swirling, stalled storm was dropping snow on western New York and Pennsylvania. It was hard not to think, "why couldn't this have happened in February?"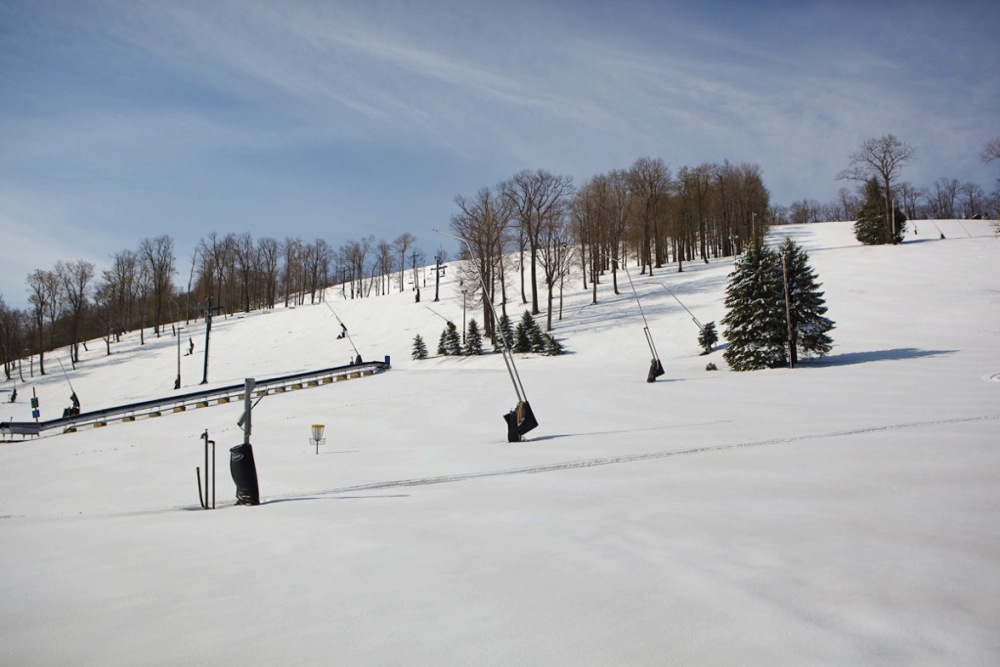 But something was different about this "after the bloom" storm; there were shades of blue, grey, and white over the higher terrain, and up to 24″ was expected when things were said and done.
Seven Springs was tweeting that they were going to spin the lifts. My skis and boots came out of the closet in the afternoon, but I still wasn't sure would drive west towards the snow. For years I've ranted about ski areas closing with perfectly good snow on the ground, and I felt the need to put my money, time and fuel where my mouth is.
Seven Springs is a long ridge of 500 vertical feet on the main chair, in a hidden valley in Pittsburgh Steeler country. Towns in the surrounding area are pretty charming, with an active dairy industry and more billboards than people. The region doesn't look like ski country, but looks can be deceiving, and when I arrived at 9am the lower lot was almost full. Note to ski resort operators: if you spin it they will come!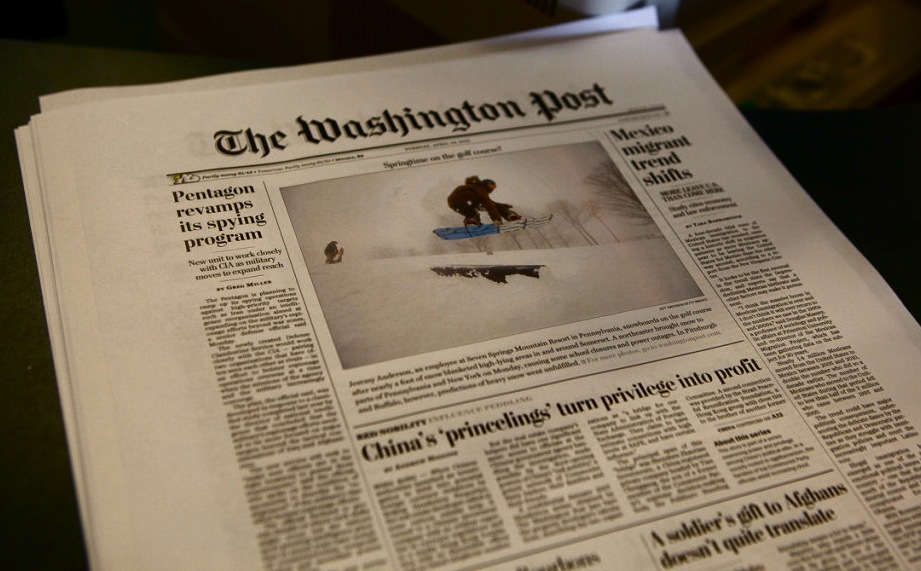 While waiting for first chair I struck up conversation with some locals. One was being celebrated as a hero for his appearance on the front page of the Washington Post. Everyone knew each other. Most people had made the trip from West Virginia and Pittsburgh, and no one could believe I drove from Queens at 3:30am.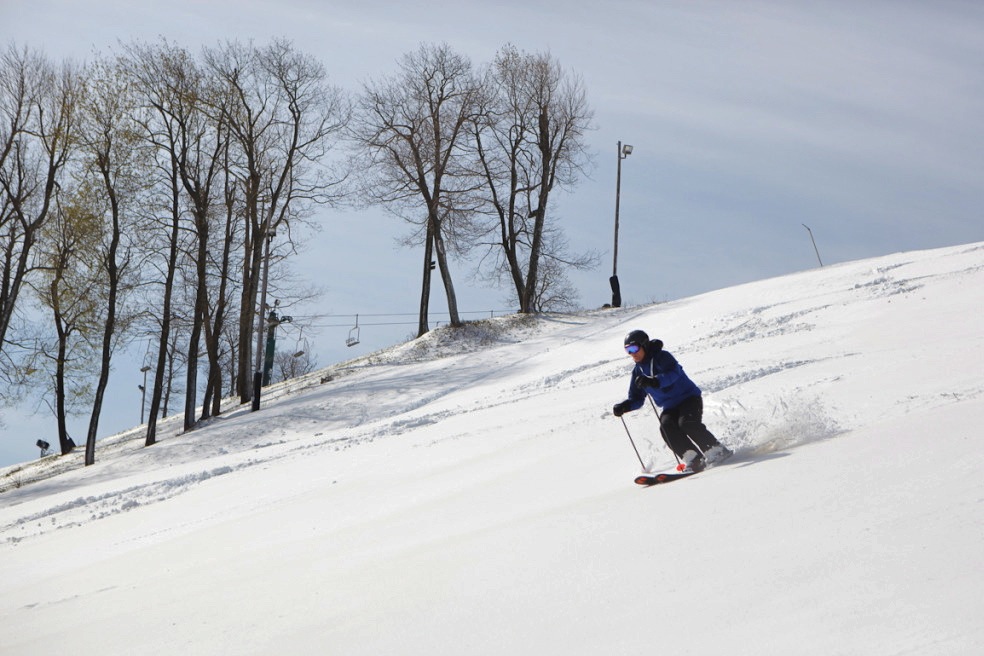 The liftie couldn't help but comment on my equipment, "What are those, two snowboards?" But I didn't mind, I've found that the skinny ski crowd cares less about chasing down fresh lines in the woods. I befriended one local named Garlin, who couldn't believe the crowd. I was happy to share first chair with him because he was good company and I knew he was going to rip after hearing his stories about Utah. The third person on our chair was the youth mogul team instructor, Ben. He pointed out that the liftline was going to die down soon because partying came before anything else at Seven Springs. We looked over at the Foggy Goggle and sure enough the crowd was already filling the deck to capacity.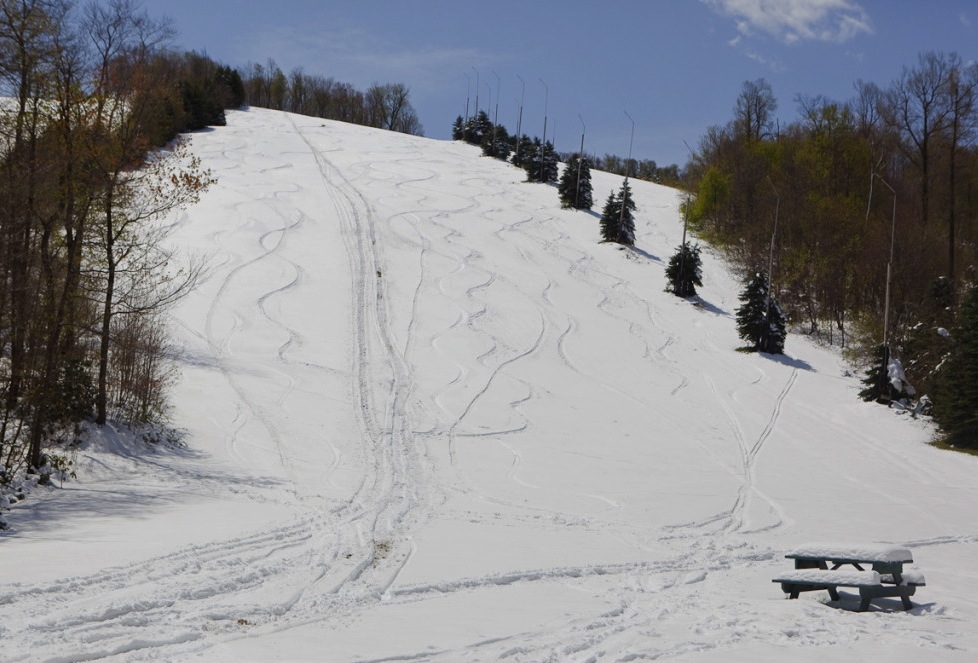 I spent the afternoon pushing my way under a closed rope working further from the chair to farm fresh turns and walk back to the lift. Eventually Ben suggested we take a drive to see the real terrain on the backside. We drove in his truck on an emergency access road and parked at the bottom. We started to boot up on a snowmobile track some happy sledder had put down for us. The view from the top was great. Pittsburgh was in the distance, there was a blue sky above, and 750 feet of untracked lay below us.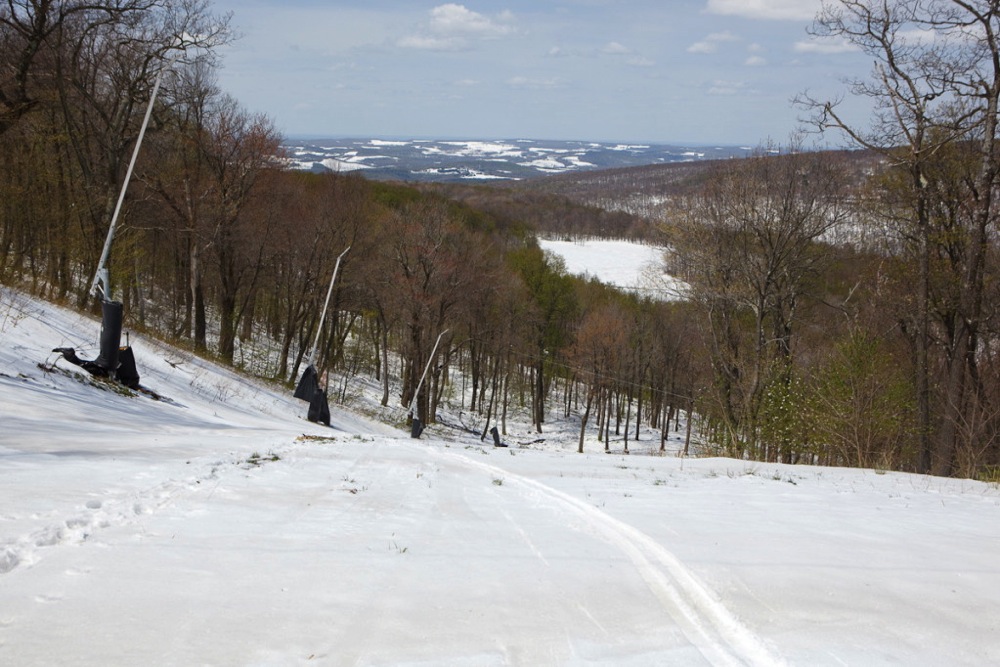 After a few hours temps had warmed and my legs were done. Besides, it was time to check out the now legendary partying at Seven Springs PA. With free hot dogs on the grill, a deck looking at the slopes, and a friendly crowd, it was easy to see why people stuck around. Everyone was facing the slopes watching those who still had the legs to ski.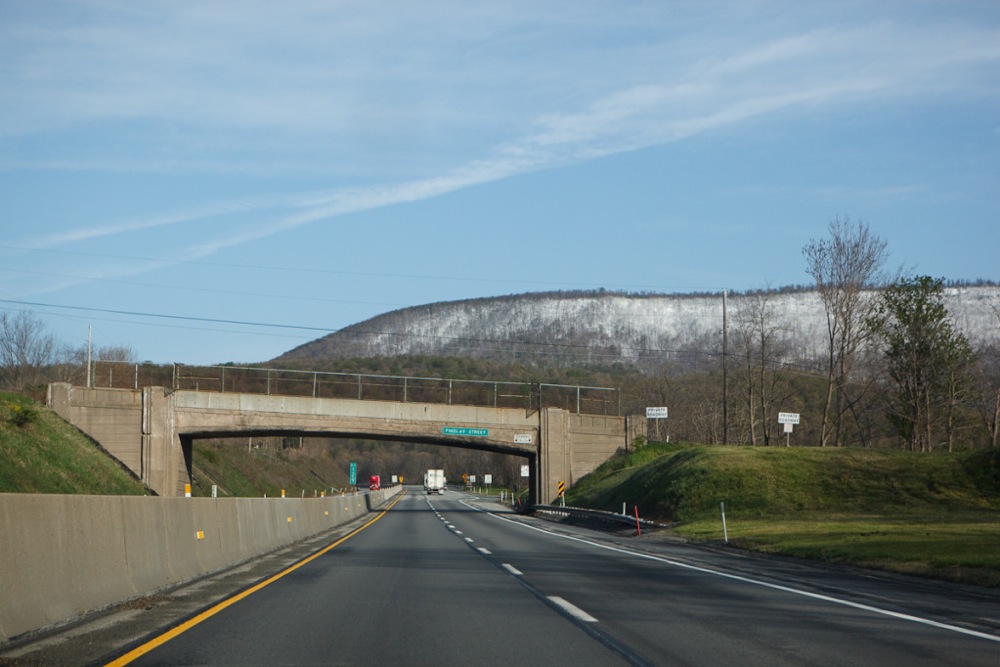 People seemed to have a hard time saying goodbye to each other, and I heard people making plans to try other sports together. It was my kind of crowd: they were all hoping for one more storm and one more opportunity to say goodbye to the ski season.