Big Tupper has my full attention. Every time I pass it on the road to school at St. Lawrence University, the mountain reminds me of that amazing day I had there in February of 2014.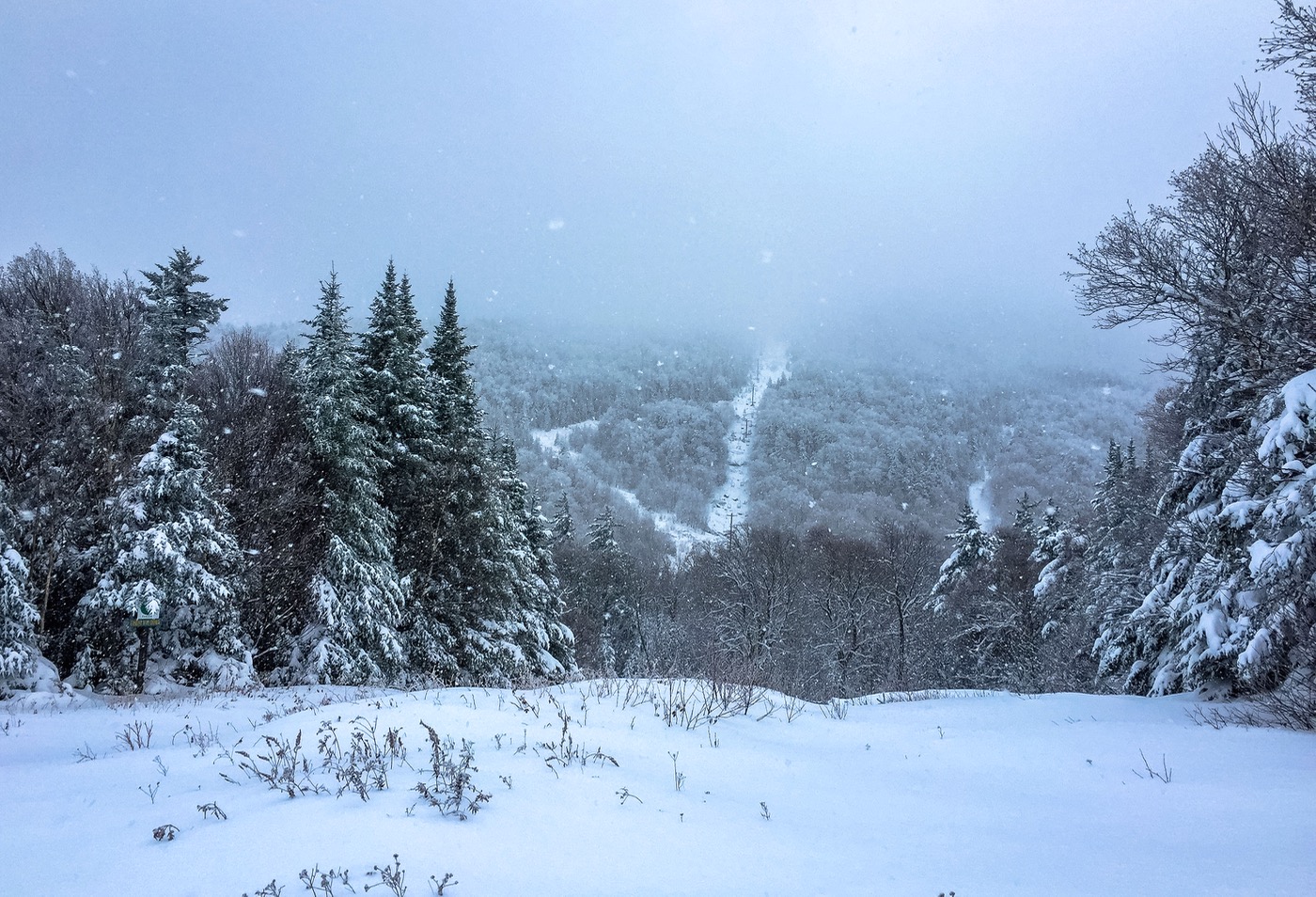 It was the first day they'd opened Chair 3 that season, and all of the terrain above Chair 2 was untouched. I had an absolute blast exploring this new, incredible and oh so Adirondacky terrain.
Since then, I've been itching to get back. But with a dismal winter last year and rampant rumors that Big Tupper wouldn't be spinning lifts at all this year, my best hope was to earn turns after a storm.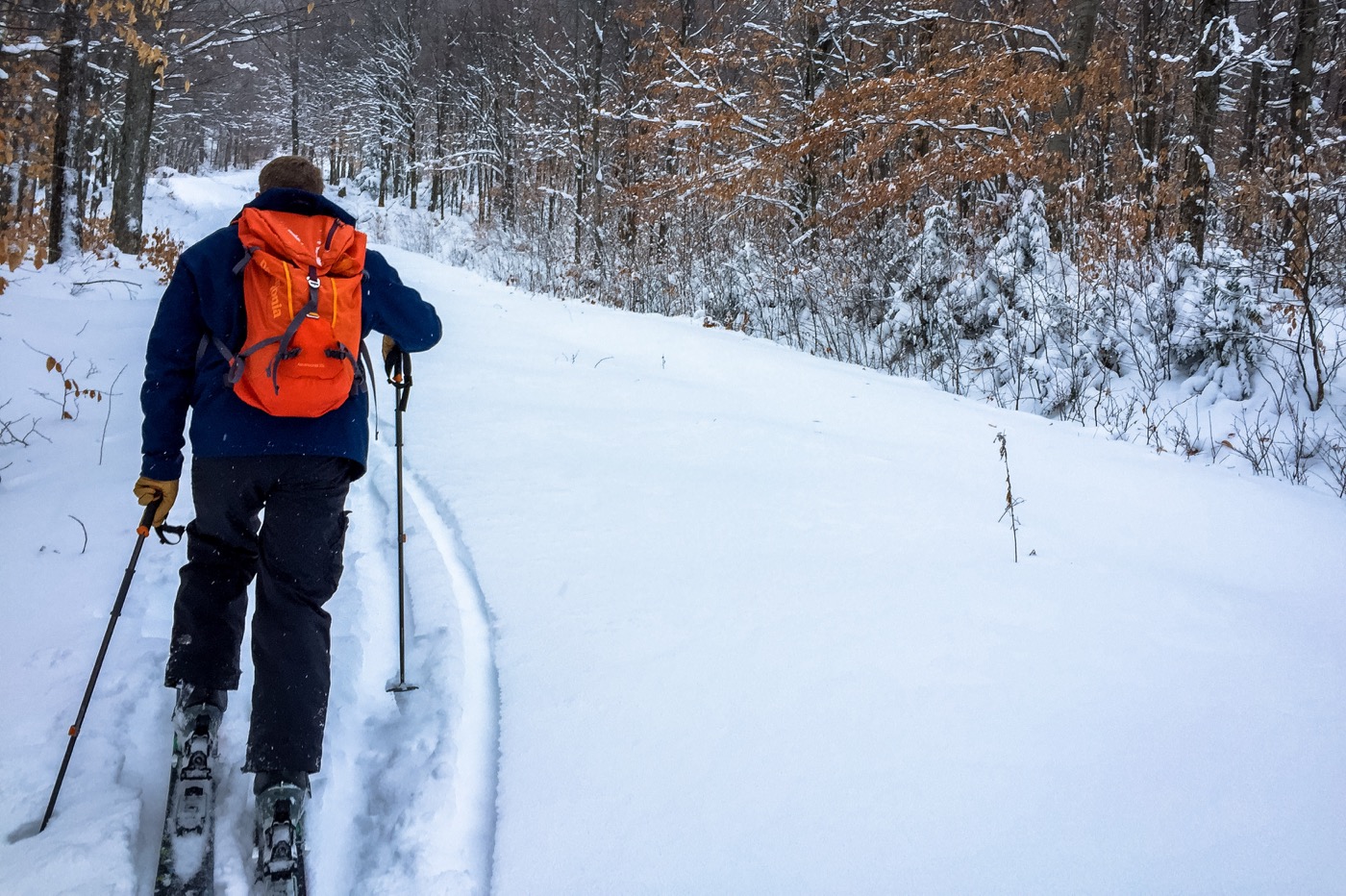 This season the opportunity came sooner than I thought, as Tupper picked up about a foot of snow from this funky, early season, lake enhanced storm.
Greg and I left Olmstedville at about 12:15 to head up 28N toward Tupper Lake. Along the way, the snowpack began to deepen and it was snowing ferociously. By the time we got onto the stretch of Route 30 north of Long Lake, it looked like mid-January.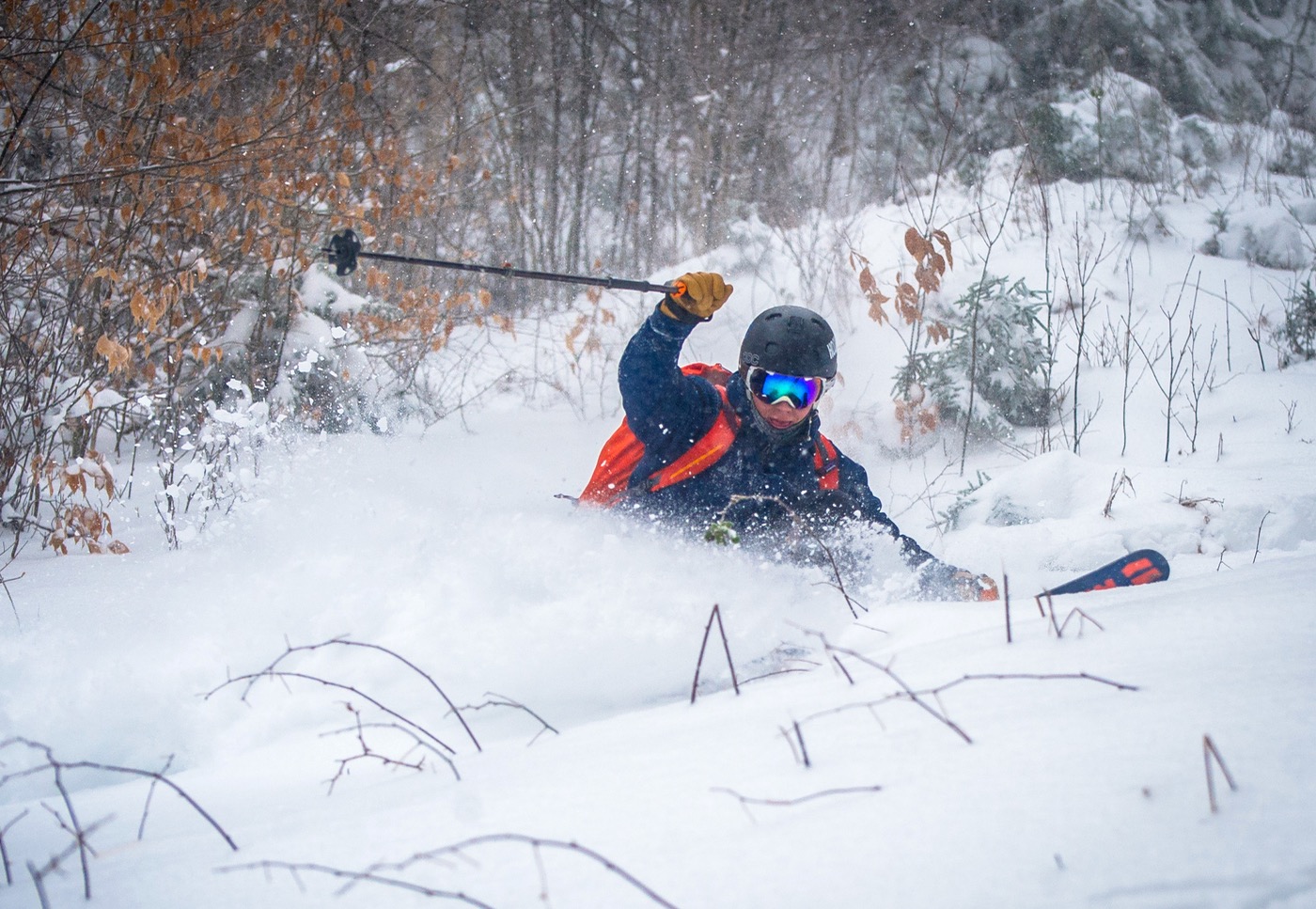 There were 10-12 inches on the ground at the gate on the access road. We threw our skins on, made our way across the parking lot and uphill via Cruiser and Ranger. We cut across to Sluice Way. It looked dicey but skiable, with some good looking lines among the thick brush.
We made our way up doing our best not to track up potential lines. We ditched the skins and carefully scoped out the trail. The snow was half a foot deeper at the top.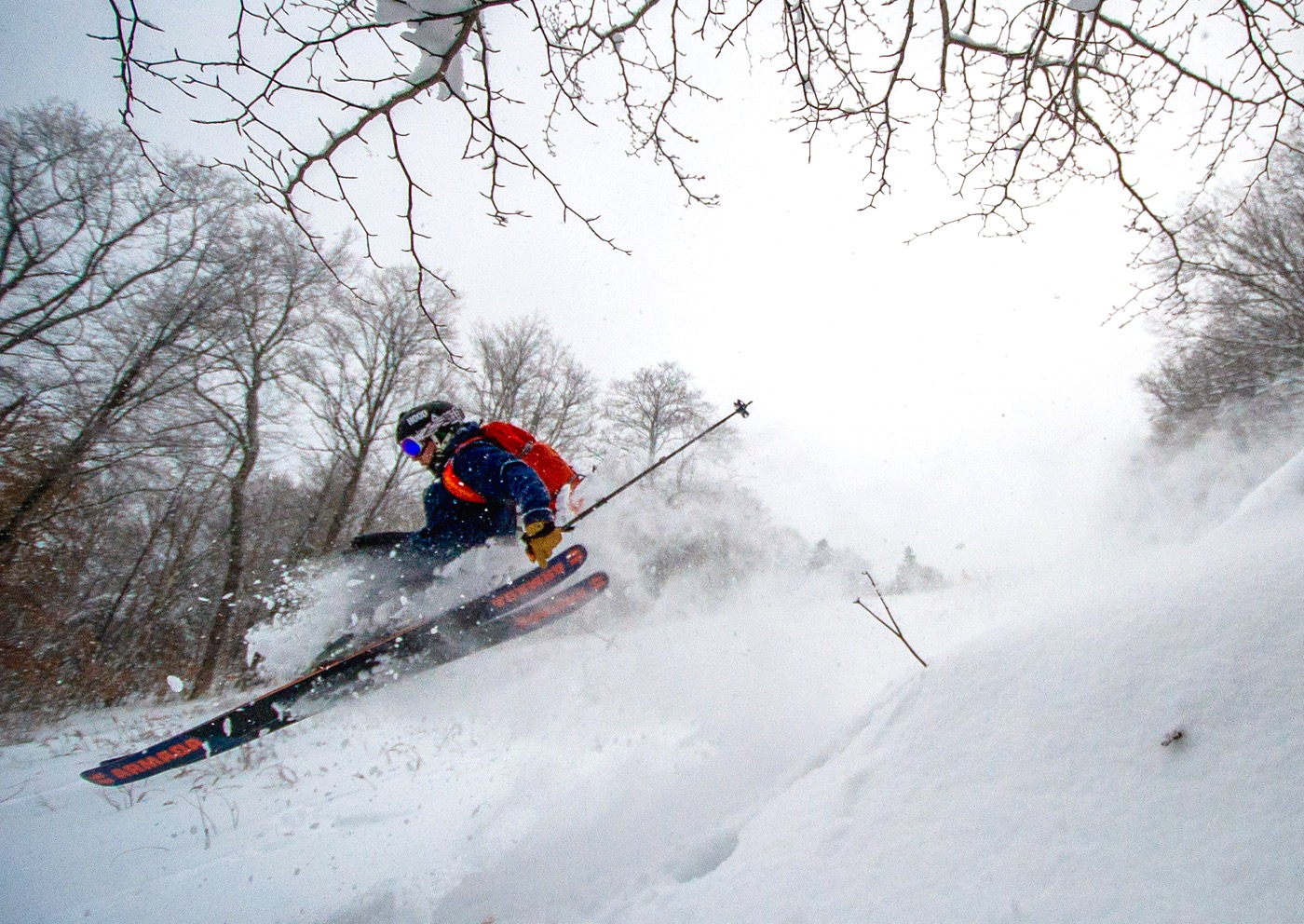 After thoroughly schralping the lines on Sluice Way, we headed up to the old ranger cabin for some snacks. After a break, we continued up Ranger to the top of Chair 2.
There were significant variances in snow depth across the mountain due to a persistent northwest wind and we spent a few moments trying to figure out the best route down. We hit paydirt on Logger.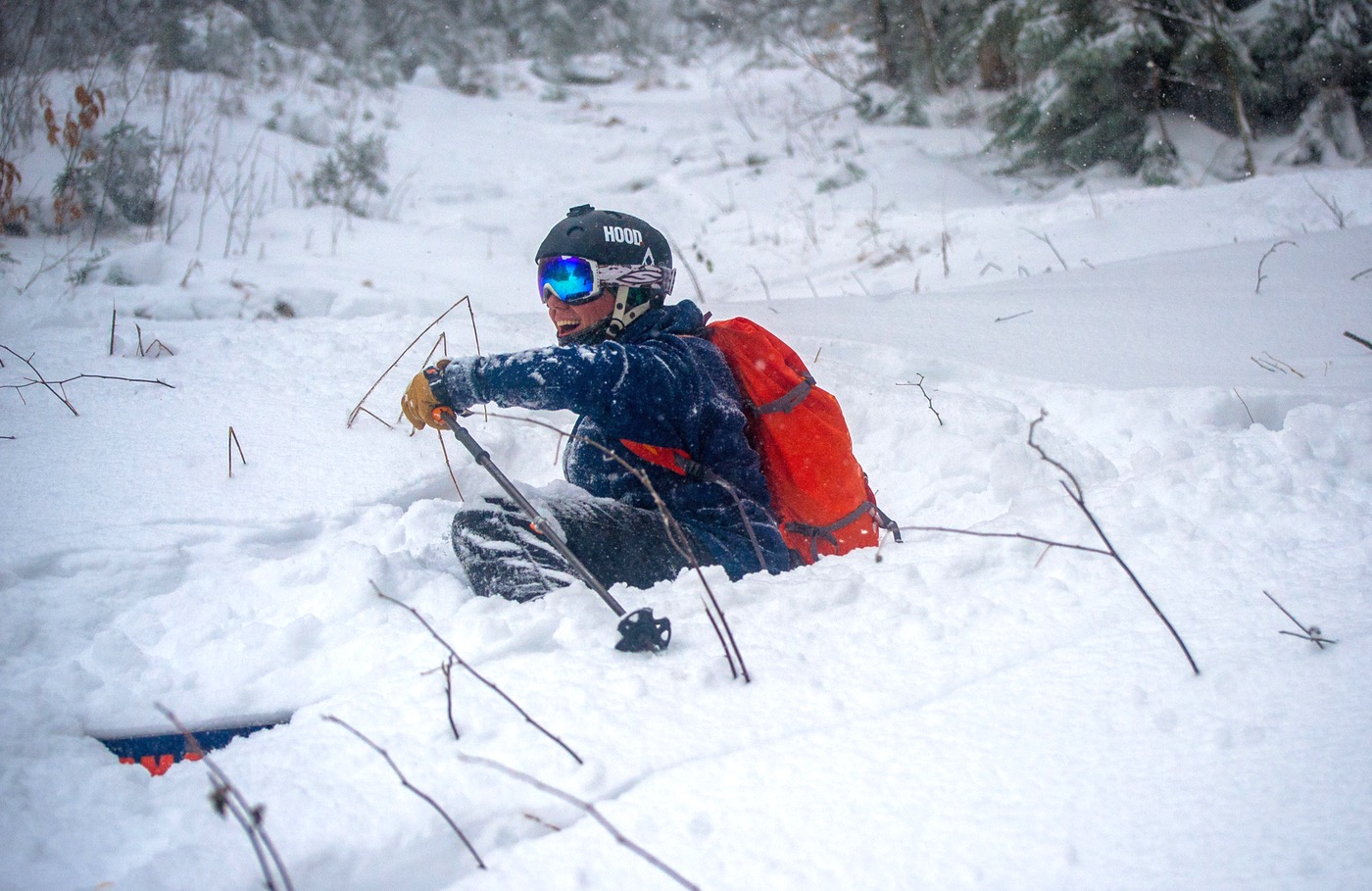 I can only hope to get back to Big Tupper when the snow is deeper and all of the excellent terrain is in play.  If you have similar plans, good luck figuring it all out. I've already said too much.