I looked at the radar this morning and decided a 9am departure would be significantly easier than my usual 2pm vanishing act. Most of our staff was either coming in late or working from home anyway, due to the weather. I had a meeting that I postponed and one that I moved up. I was out of there by 9:30.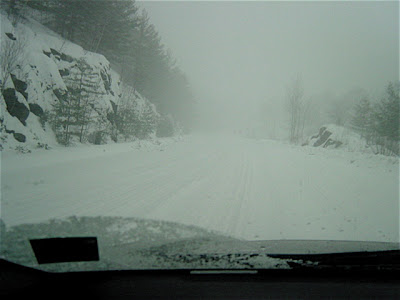 It was sleeting LOUD in the flatlands, calm and dry in the Lower Hudson Valley and snowing north of Albany. As I got to Glens Falls it was borderline blizzard. By the time I got to the Hudson in North River it was still snowing hard. This was on the porch since last Sunday, some from Wednesday, some from today: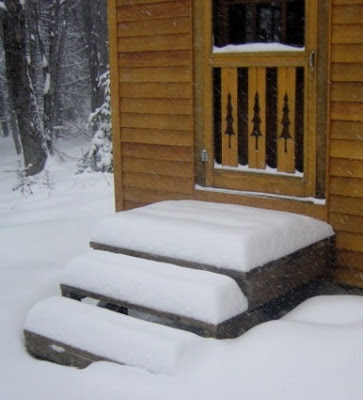 I caught up on email, and headed out for a ski down the road. I jumped on to the Garnet Hill trails, Old Faithful.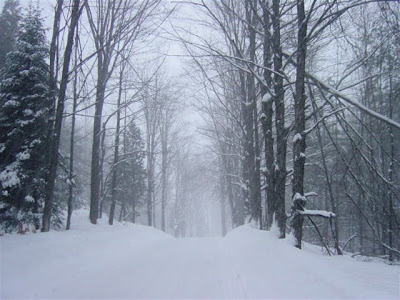 I ran into Grace and Armondo. They were probably in their late 70s and snowshoeing. They live in MIAMI…with a second home on the hill and they FLEW from Miami when they heard snow was coming.
I can't BELIEVE I didn't take their picture. They were awesome. I skied for about an hour and a half. Along Old Faithful to the Tailings view spot. Needless to say there was no view to be had. I skied home in the dark and snapped this pic on the snowboard. It is all from today: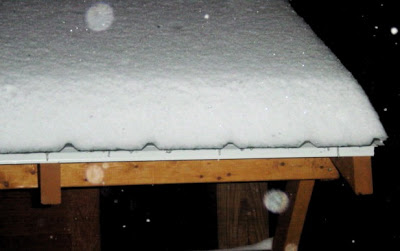 These are the skis I used today. They are the same skis and boots I used the first time I skied at Gore. This is now my "backcountry setup."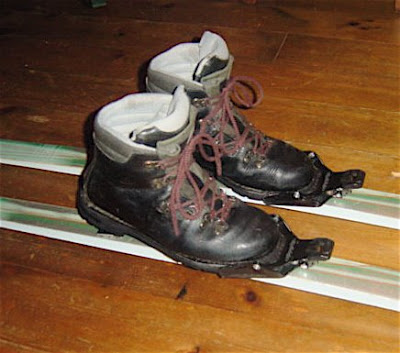 I use it for anything that isn't lift served in the Siamese Ponds Wilderness. For me, it's a good set up for winter camping. The boots are Asolo Snowfields and the Skis are Karhu XCD GTs, the original classic version.