The weekend snow event wasn't really the first storm of the season. But it was the first in the east that really involved almost everyone. I love that.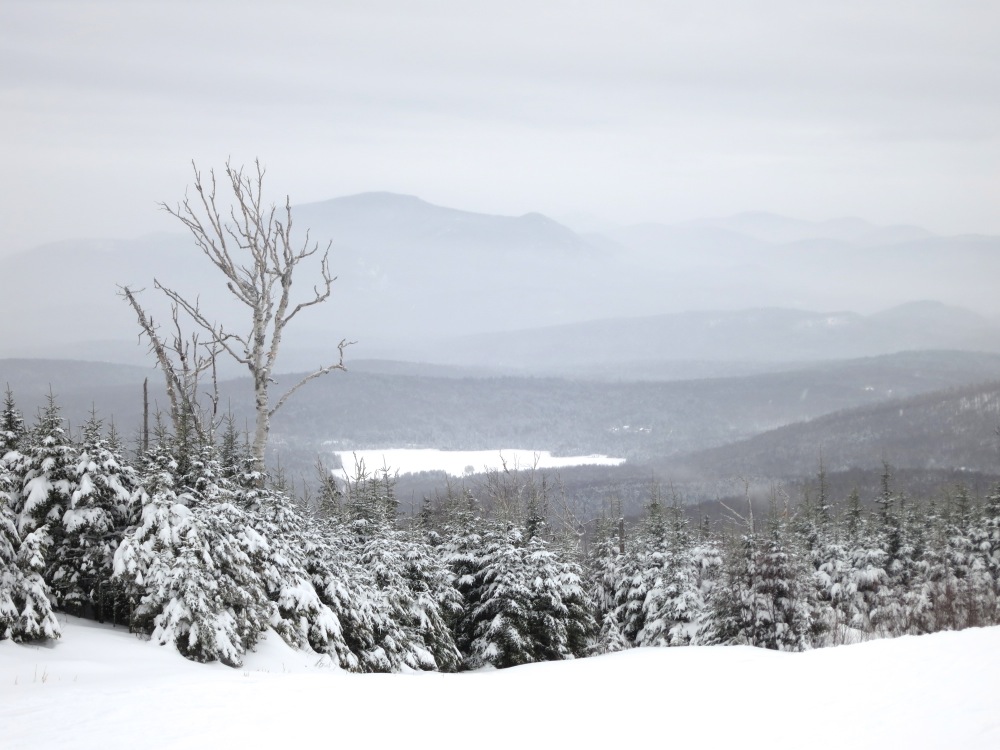 At Gore Mountain we skied truly edgeable hardpack on Saturday, so that when the overnight storm added a foot to snow totals, things were in really good shape.
From what I saw on social media Sunday evening, this was true at ski areas across New York and the east.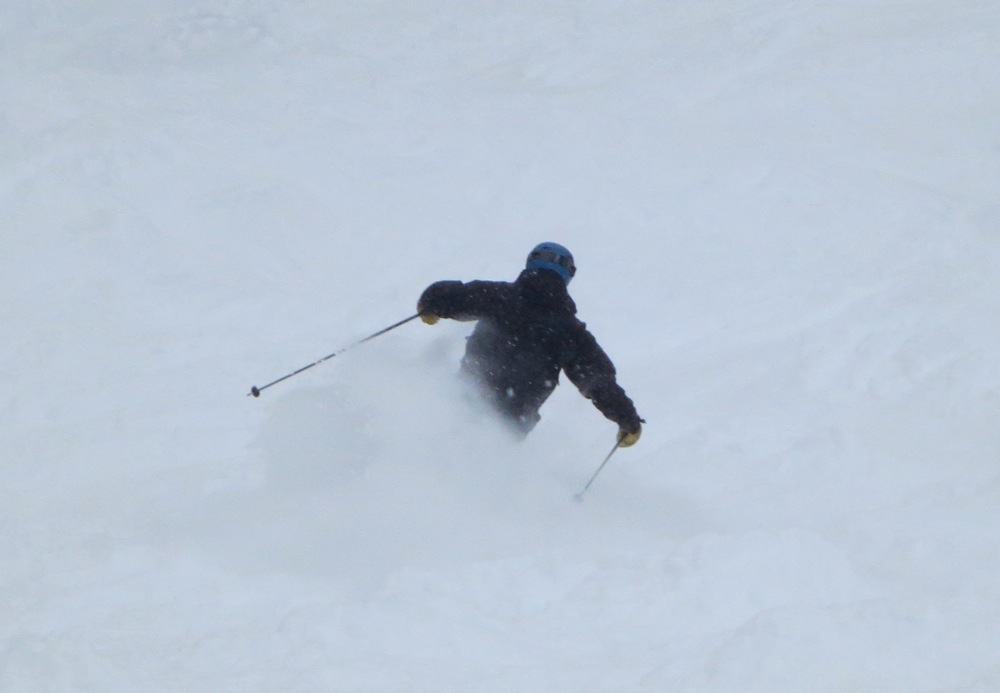 For me the day was an experiment.  Last year I bought my first pair of fat (mid-fat?) skis in the form of a pair of Worth The Daily Bread. I skied them two times before yesterday.
The first time was on an Adirondack slide.  A couple mile skin to the base of the slide and then a few hundred feet of vertical for some laps. And another time I skied lift-service after eight inches of new snow on top of a very firm surface.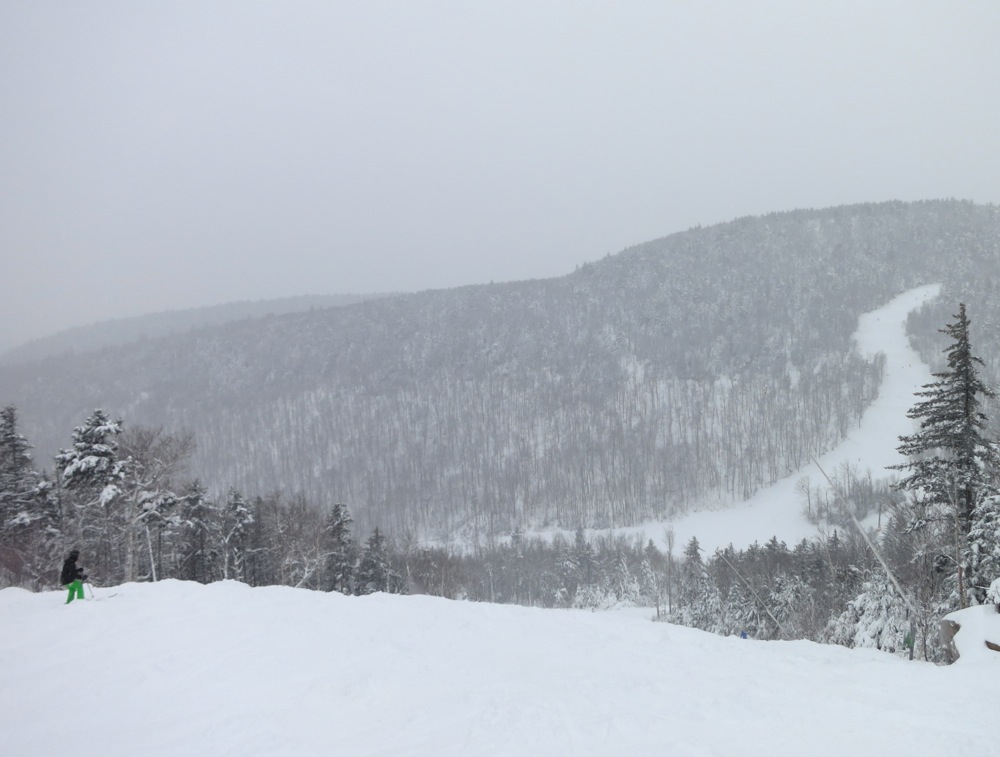 While the skis were a dream in the backcountry, the day I skied lift-served, I felt tossed around by cutup snow and icy moguls. After that day, the 132-98-116 dimensions and tip rocker intimidated me.
But this time — with an edge-able base underneath a foot of very dense but silky snow — I was able to handle it and it was fun. Something was different. Maybe it was merely hero snow, or it could have some kind of cosmic shift in the tele-force.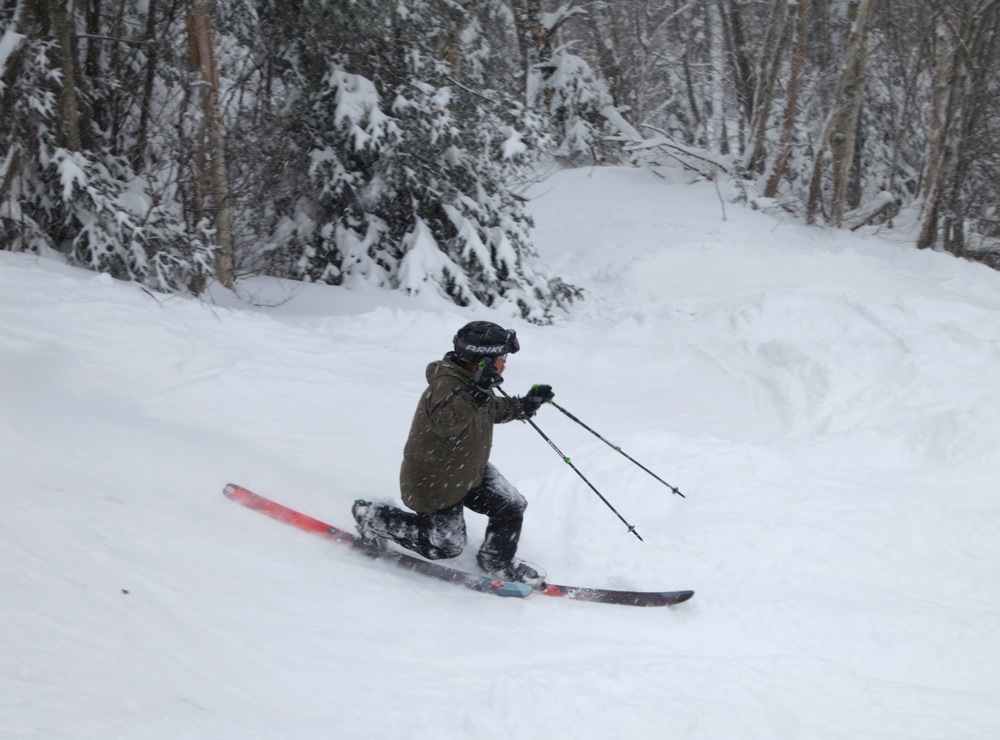 Either way, I'll take it.  We skied cord with a few inches on top, untracked snow down the sides, big soft bumps and icy patches in the usual spots. Skiing was really good across the entire mountain.
Eventually, I found myself disconnected from the faster skiers in my group. On the plus side, I found myself taking pictures and skiing my favorite way, one turn at a time.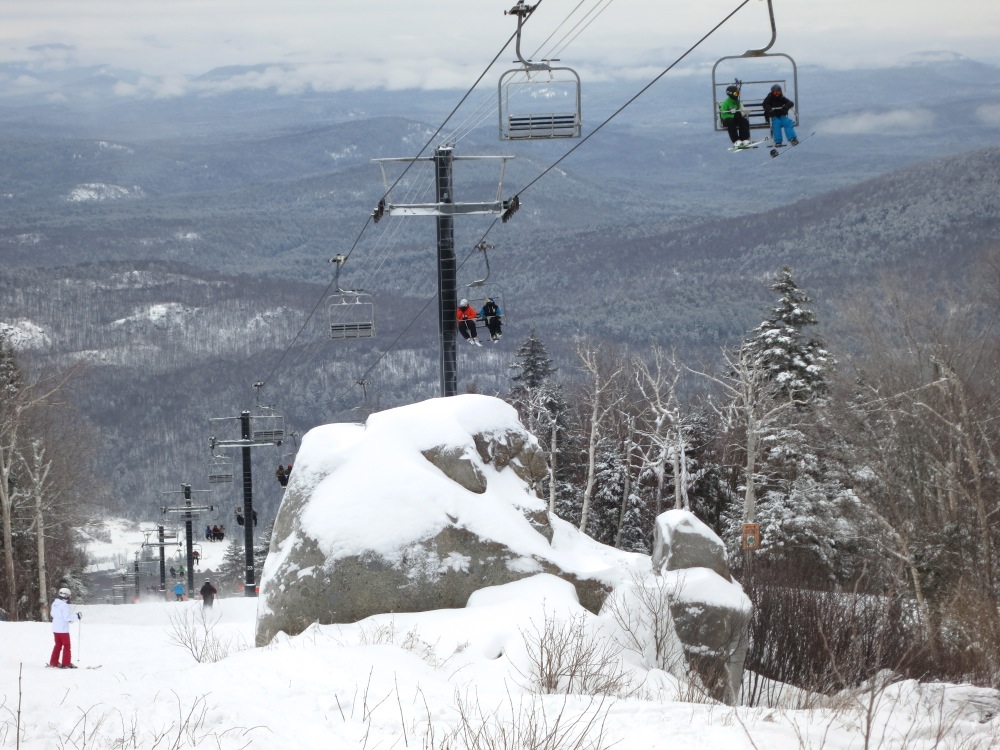 In the end, I found the best powder on the lower mountain.  After mid-morning I stuck to the triple and the super double alternating between the two lifts, sticking to the sides, meadowskipping and finding great snow in places most skiers were ignoring.
My kinda day really.