After two weeks of good cold temperatures and a couple of decent storms, Hunter's ski report was touting midwinter conditions.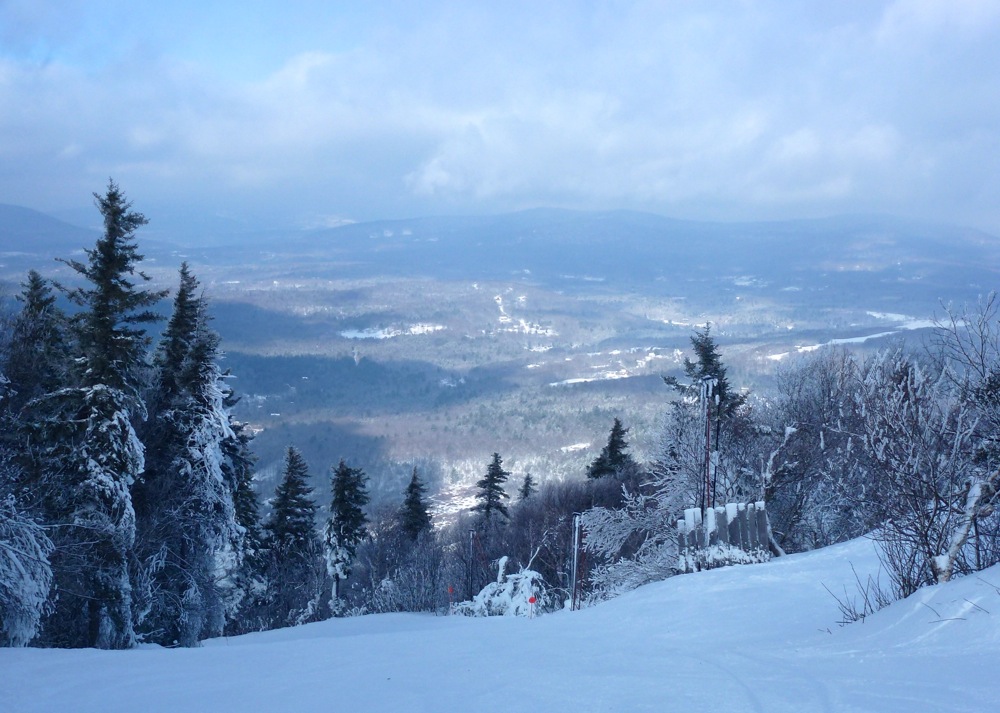 And it was all true.
I met up with NYSB's Meteorologist JasonWx and daughter Zoey. We spent the morning cranking out high speed, packed powder turns all over the main face of Hunter.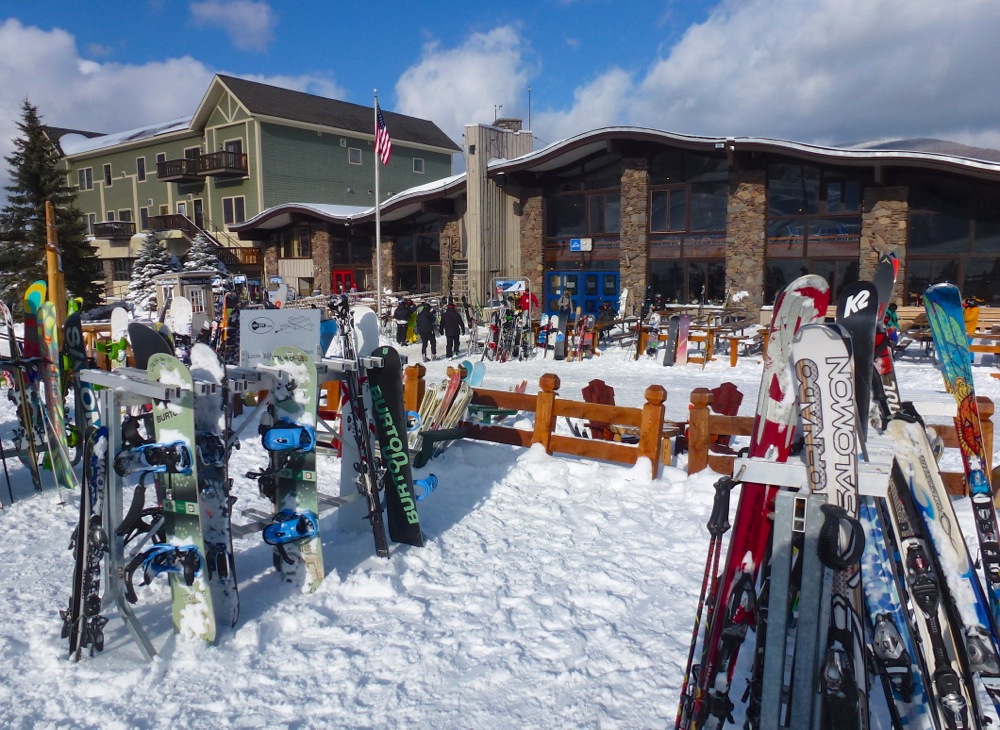 Despite the number of cars in the parking lot, the trails were empty. There was no line for the Kaatskill Flyer 6-pack, although it seemed every chair had four riders. The Zephyr Express Quad on Hunter West was also ski-on.
We were able to find some deeper stashes on the sides of Kennedy Drive, Madison Ave, Gun Hill Road and Eisenhower.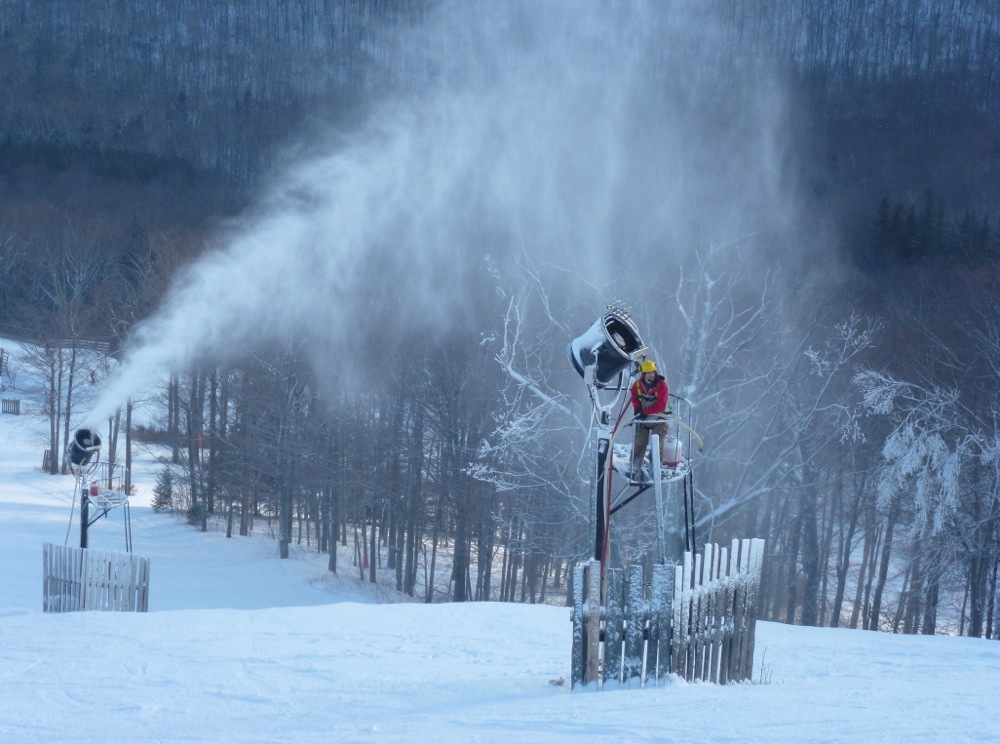 The snowguys were working at it full time with guns going all over the hill. The lower elevation gunpow was a bit wet as temps at the bottom of the mountain were in the upper 20s.
Broadway felt like a manmade blizzard at times. The only gusty winds were at the summit.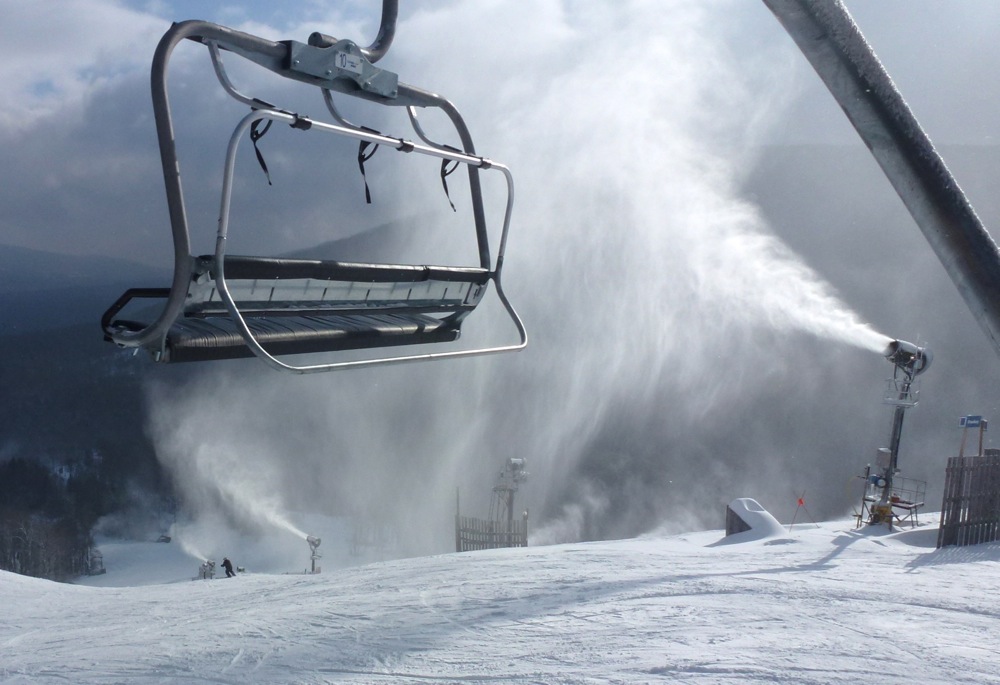 I dropped into Hunter West to find Clair's Way bumped up from the Belt Parkway all the way down to Way Out.  Large and uneven bumps were covered with plenty of loose snow. It was a fun ride.
Upper Crossover and Upper K27 also had some funky moguls. Lower K27 was closed, although it did look tempting. Empire Glades next to Kennedy skied well and there seemed to be a lot of tracks coming out of Milky Glades.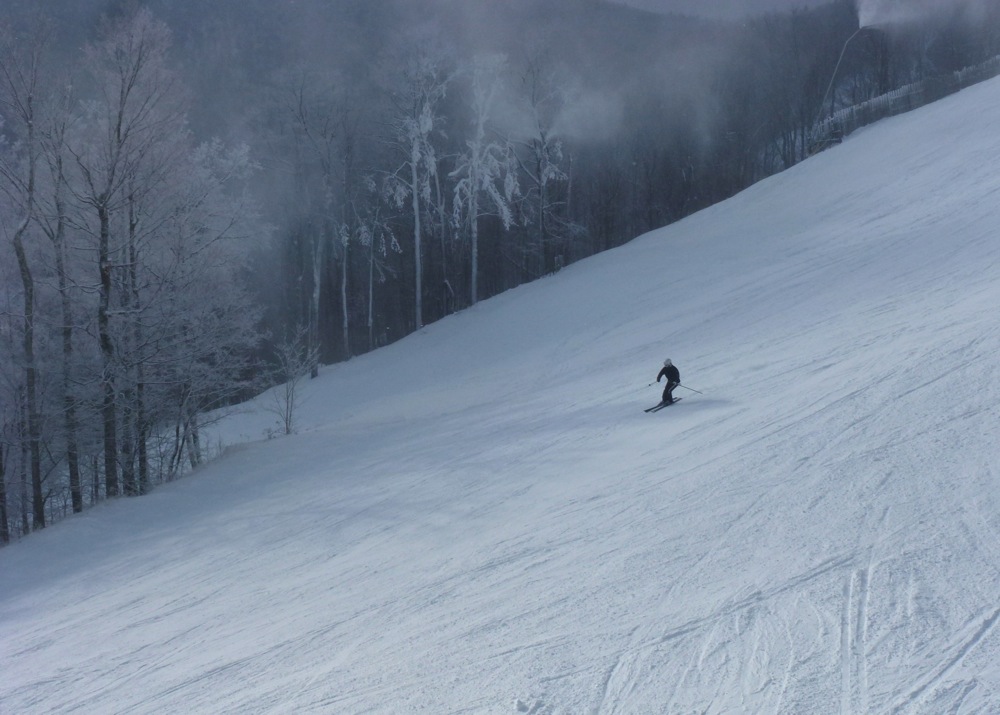 It was sweet to see snow everywhere on Hunter Mountain in December and our 2013 ski days to date have been cherished. I'm happy I was able to grab a day mid-week, gettin' one while the gettin' was good.