Killington is a big resort. It's got everything that label implies; hotels, condos, detachable lifts, fancy restaurants. It's owned by a large corporation, Powdr, that exists to make money. In that respect it's like all the other big commercialized ski resorts in Vermont — Okemo, Stratton or Mt Snow. Still, somehow, Killington always felt different.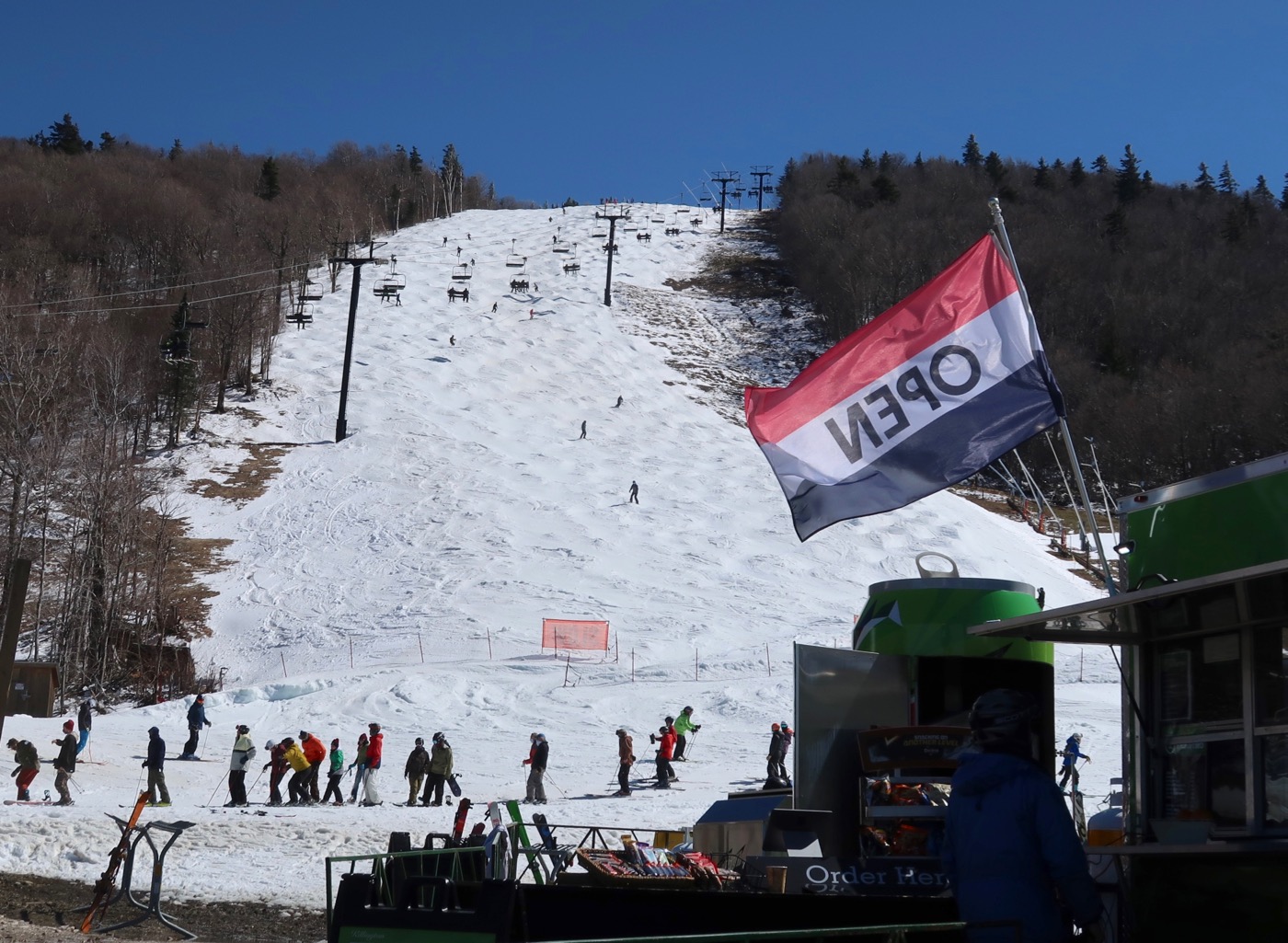 Killington has so much terrain, tons of tree skiing and lots of nooks and crannies, you can get lost and pretend you're not at the biggest ski resort on the east coast. Killington hosts the World Cup and the Bear Mountain Mogul Challenge and one of the best party scenes in Vermont. It opens earliest and closes last almost every winter. Sometimes Killington makes it to June 1st, which can't possibly make economic sense.
We like to imagine that within Killington operations there is some sort of institutional memory, a recognition and belief that the place is special. We like to believe that the people running the show love skiing as much as we do.  We want to think that Killington appreciates the fanatics who sleep in their cars to ski two trails in October. Killington serves a large and diverse customer base, that includes a variety of big spenders, locals, kooks and dirtbags.  From what we've seen in the past, they seem to value them all. Are we projecting all of this?
It's disappointing to see Killington embrace a fast-pass style product like Disneyland or Six Flags. For $49, or more if demand dictates, you can load the lift through an exclusive and shorter line.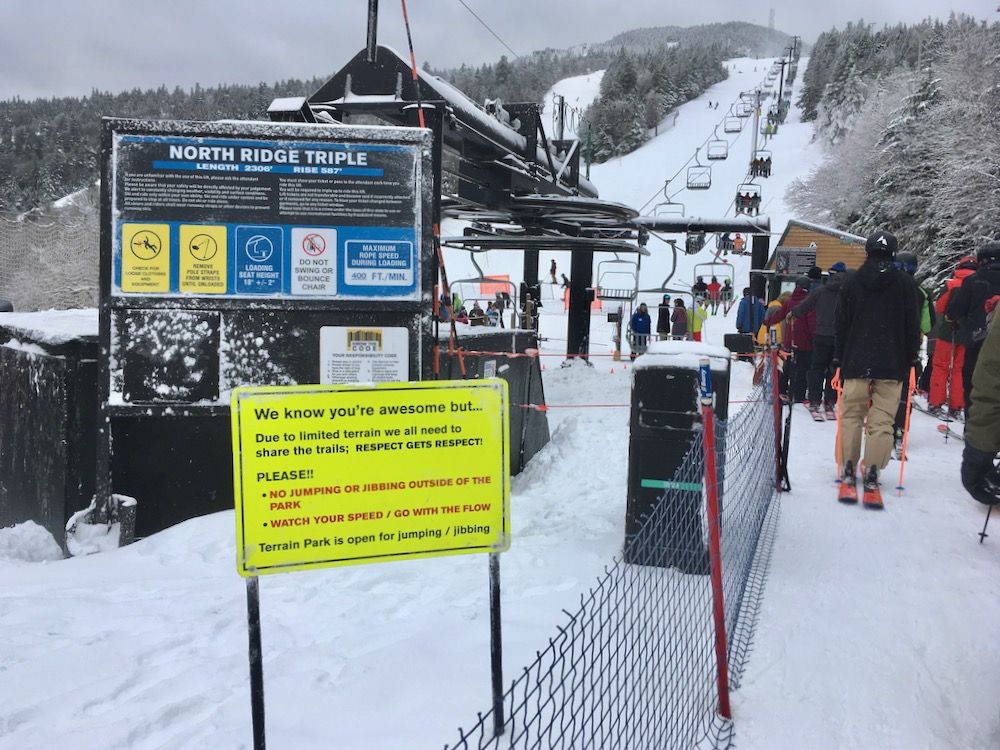 There are those who think it won't be so bad, and not that many people will take advantage of it. Most of this kind of thinking is focused on the extra time it will take for regular ticket holders to get on a lift. It's that extra time, it is theorized, that won't be so bad.
Will there be effects beyond that? Will skiing feel any different? No matter "how well you know the mountain" you're going to end up at a crowded mountain base area at some point in your season. Will that hectic experience actually be any different if a sponsored minority moves in and out quickly, while you wait?
Corporations have to make money and there's no doubt that multi-mountain pass products have cut into margins. If the Ikon pass is a loss-leader designed to get customers through the door, Fast Tracks are the expensive and tempting purchases displayed next to the cash register.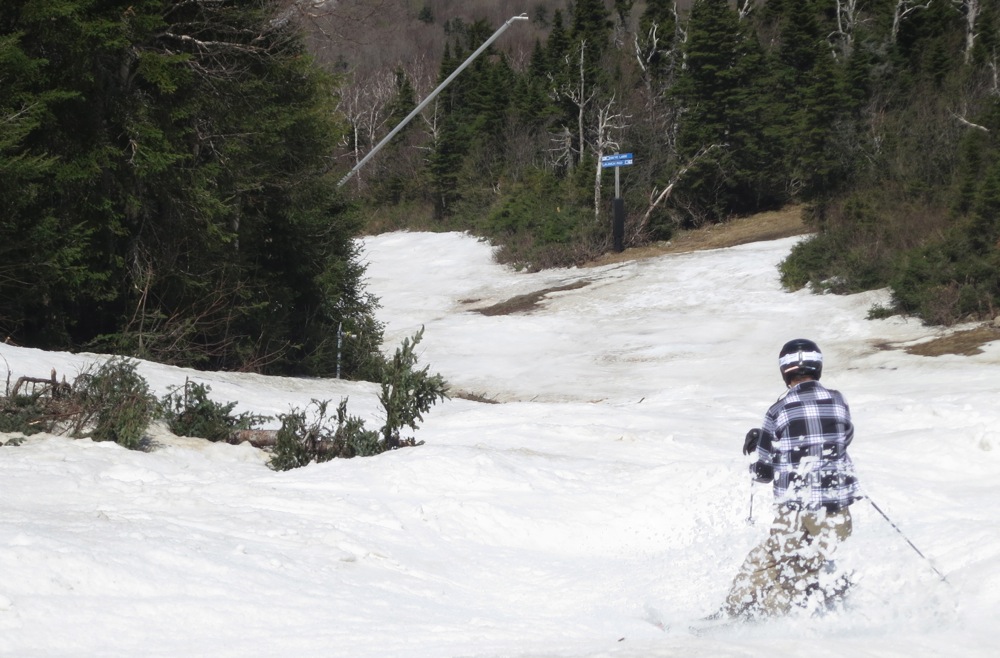 There has always been an element of elitism in skiing, as so many internet skiers constantly remind us. Maybe it was just a matter of time before a velvet rope was used to further divide us into more efficient revenue streams.
The insult on injury — one of the first places protestors have gone — is the fact that this was all done after the pass deadline.  We sold your our best, premium product, and after you bought it we added another product that was even better.  We agree this doesn't feel right.  After a largely negative reaction from skiers Powdr walked that back, or maybe called that bluff, offering full pass refunds to anyone who wants out. It will be interesting to see if anyone takes advantage.
We're probably not telling you anything you don't already know, the outrage on this is already well documented.  We're disappointed in this move by Powdr, but we still love Killington and we're not going to stop skiing at Big K. It remains to be seen how the average skier will respond this year, and next year at the pass deadine.