It's hard for me to play favorites among the winter playgrounds of the northeast because I can find something to get really into at almost any of them.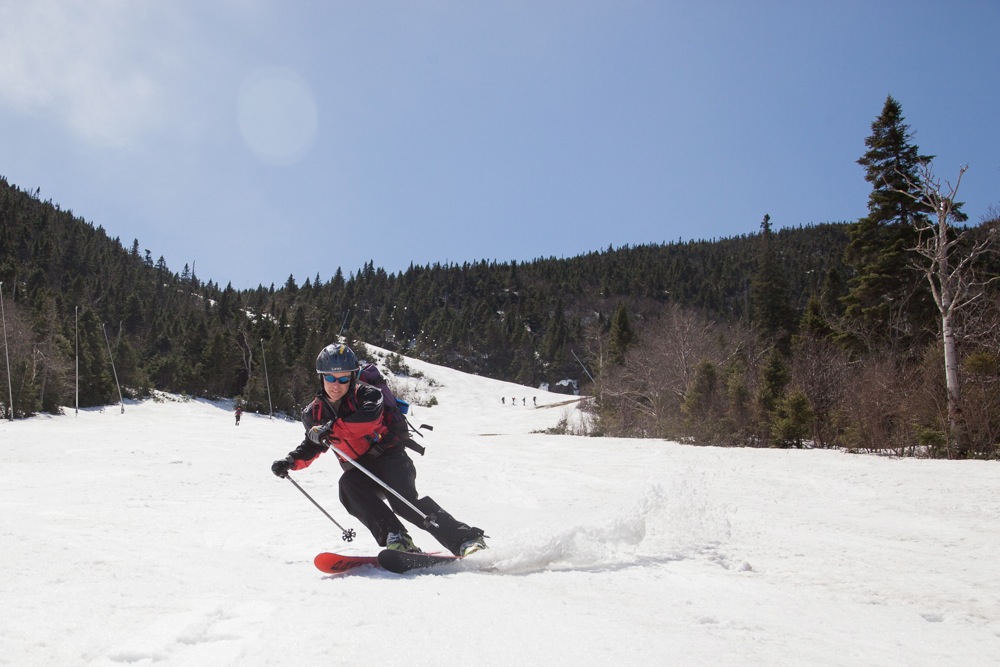 I love the die-hard ski culture evident at Greek Peak. I dig skiing Plattekill top-to-bottom with the need for speed and no runouts. Gore is a vast and many-tentacled monster, making it fun to get lost and surprising you with new views as you cover ground.
But some ski areas transcend skiing themselves when you look up at the mountains they live on. Driving up to Whiteface, it's hard not to think "My goodness, THAT is a mountain." Stowe is like that, placed on Mansfield, the highest peak in Vermont.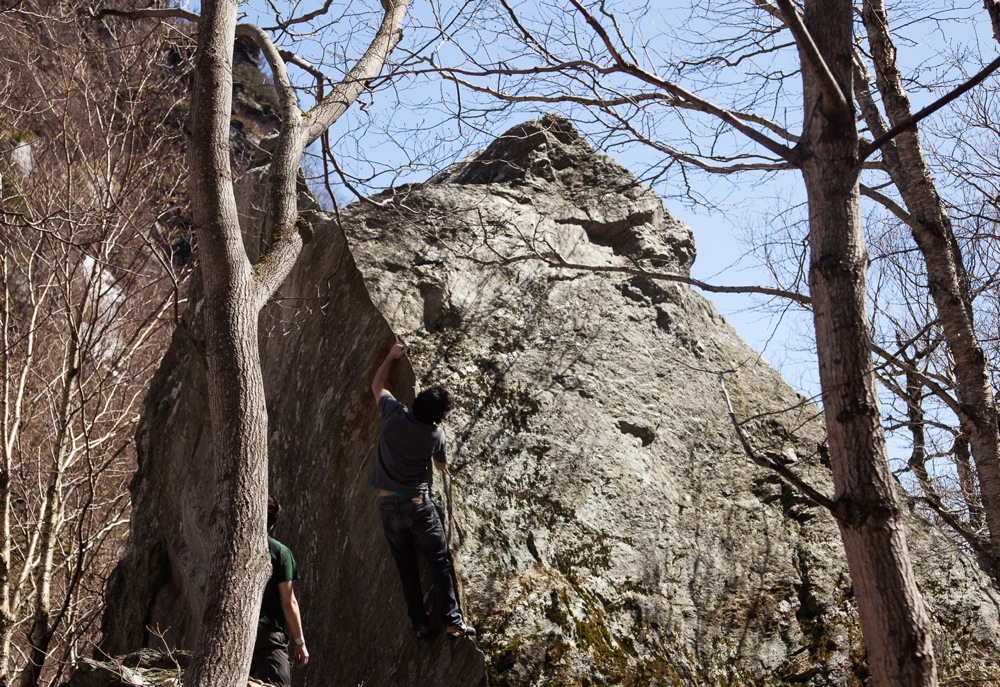 Normally when heading to the Green Mountain State, I love handing my money to Mad River Glen. I believe in the mission and can hit it twenty times a year and never get bored. Still, something about traveling to Mansfield is like a pilgrimage.
My group was hoping to get into the alpine chutes, and while there was still snow on the Chin, we didn't really think down hiking ski movie style couloirs was going to be much fun.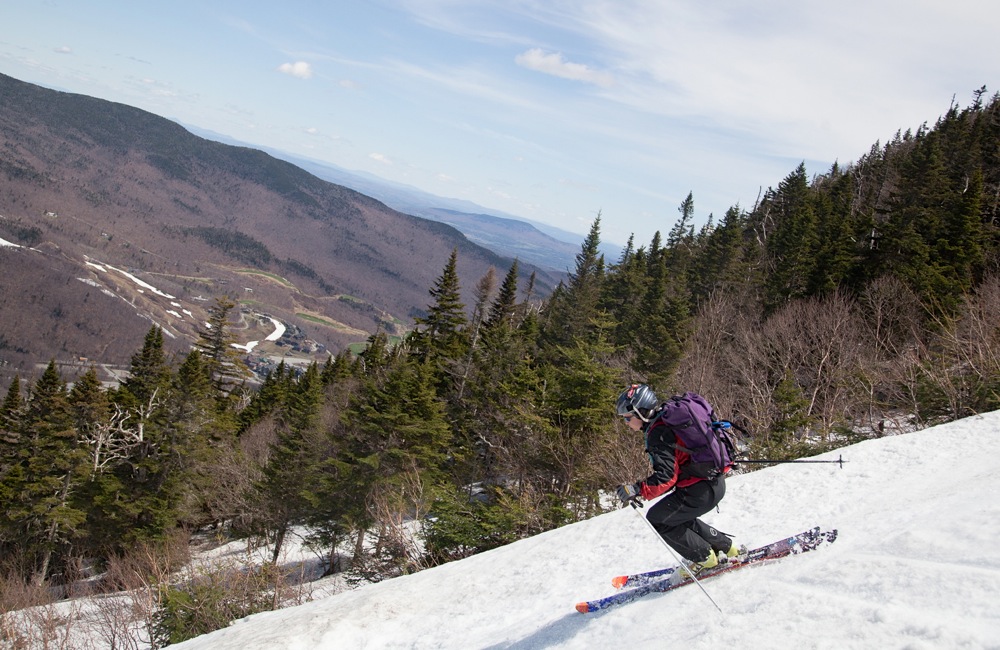 It was going to be a great day no matter what, with temps in the 70s and three feet of snow still in the woods.
We took our time on the hike enjoying the views and talking with other skiers who were on the way down. There were a few routes to choose from, all covered edge to edge with minimal hiking at the bottom. Just the breeze, good company, and 2k+ vert of skiing.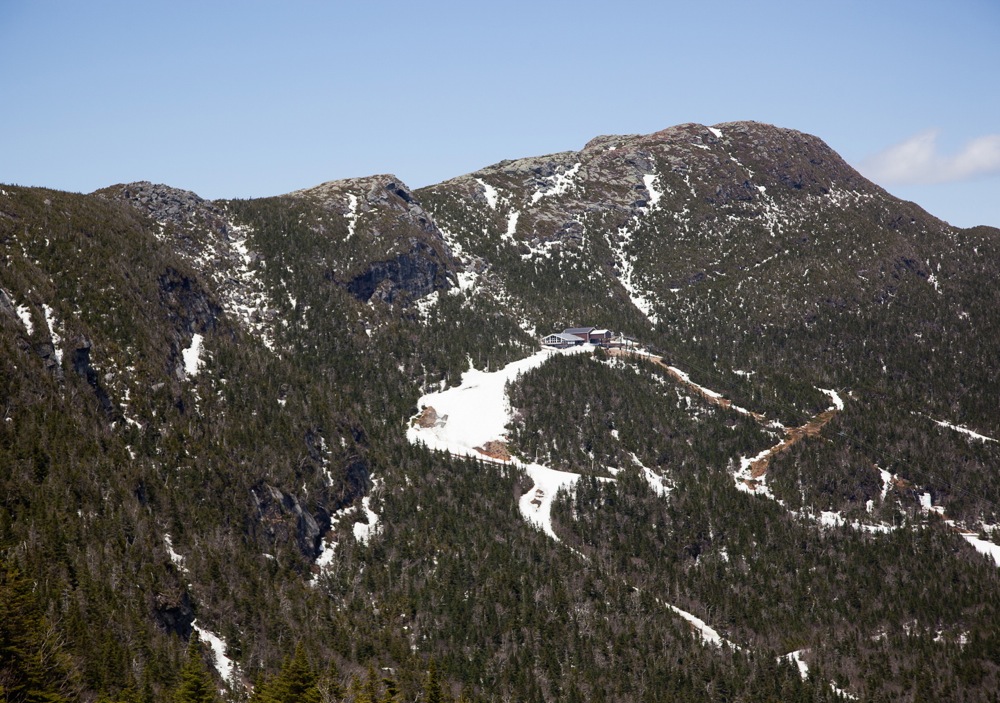 At the top we decided to take in the scenery for a quite a while. Ben's dog found a porcupine, and it took about a dozen quills to the face and tongue, and it cost us quite a bit of our ski day.
Nice to know some places are still wild, even as you're looking at wide boulevards of man made ribbons of white.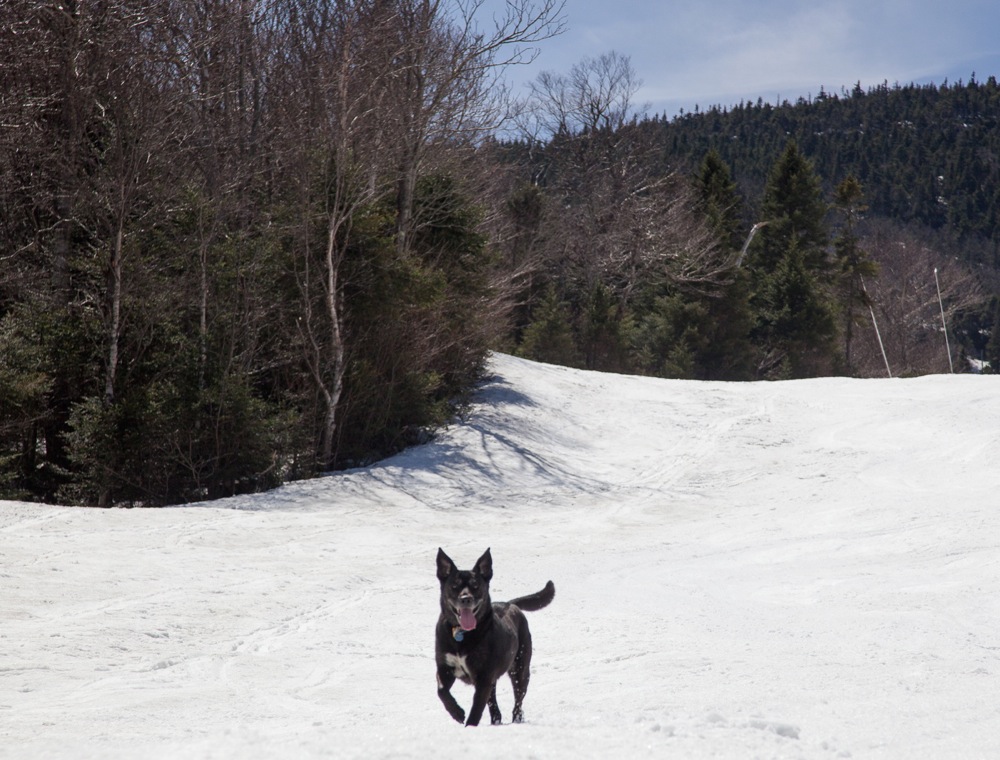 The skiing was better  than I can describe. Hopefully I'll have the opportunity to get there earlier next season for a few more runs.
I'm hoping for three feet at the Mansfield stake in October. Sometimes the big mountains just have the elevation to pull it off.