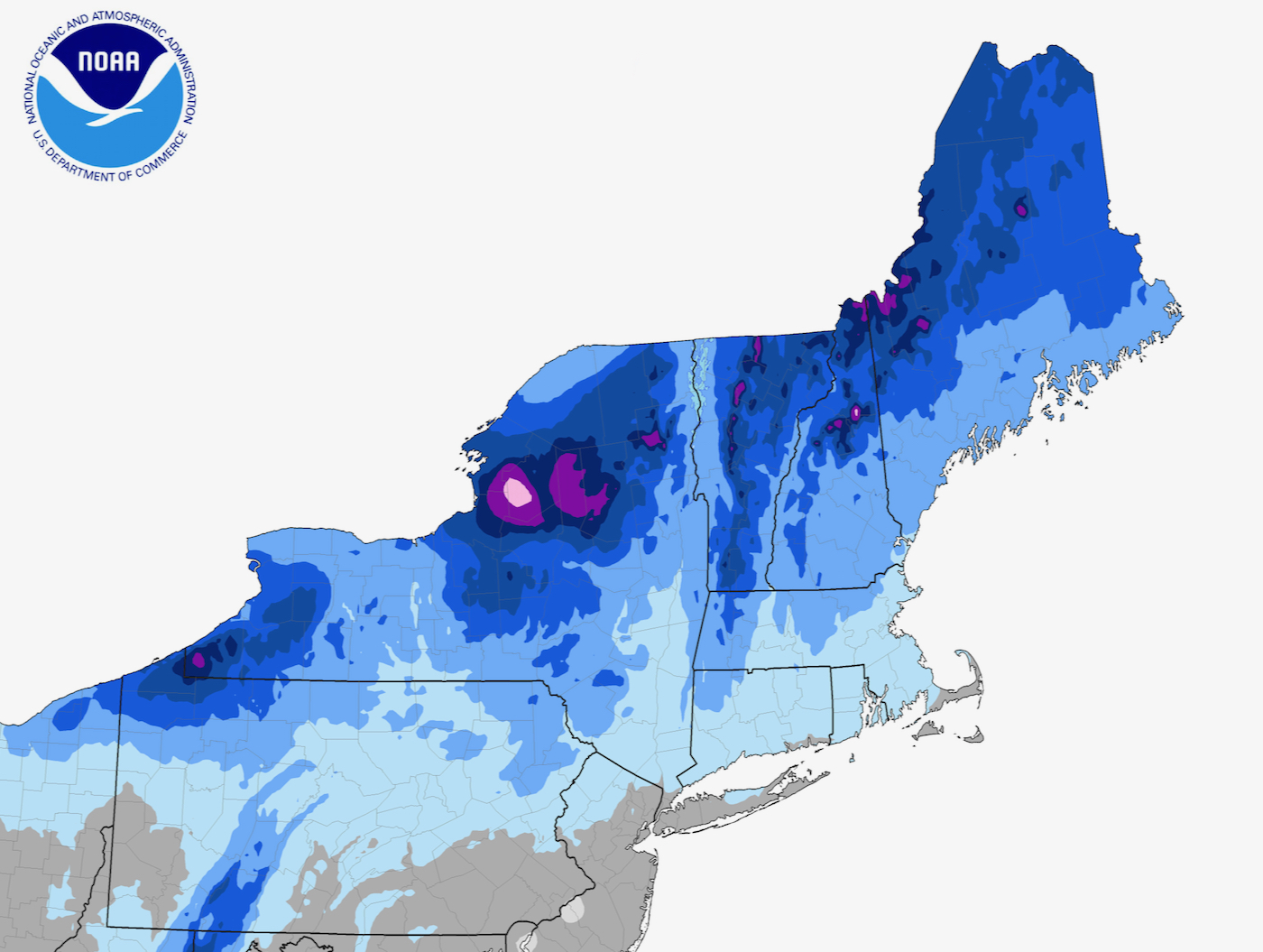 ---
This Northeast snowfall map — compiled by the NWS BTV meteorologist Mike Muccilli and NOAA — shows the Tug Hill Plateau as the bullseye for snow in upstate New York. This map is a significant step beyond previous maps.
Heavy lake effect snows sweep off Lake Ontario every fall, winter and spring. Syracuse, the snowiest "city" in the US, averages over 120 inches a year. The area in pink includes Copenhagen, which averages 240 inches of snow a year, and nearby Highmarket which averages 208 inches.
In the Northeast, the only places that get more snow than Tug Hill are the summit of Mount Washington, with an average of 281 inches of snow, and parts of the northern Green Mountain spine which average above 300 inches. Both of those areas are at much higher elevation than the Tug Hill plateau which tops out at 2,100 feet.
Every winter, prevailing westerly winds push cold Canadian air over the relatively warm Great Lakes, picking up moisture and dropping it in the form of snow. While Lake Erie is shallow and often freezes over in the winter, shutting down the lake effect machine that dumps snow in Western NY, Lake Ontario is deeper and remains open even in the coldest of winters.
In November of 2021 NWS BTV released an updated map based on the latest data from 1991-2020.
---
Sources:
• syracuse.com
• www.weather.gov/btv/