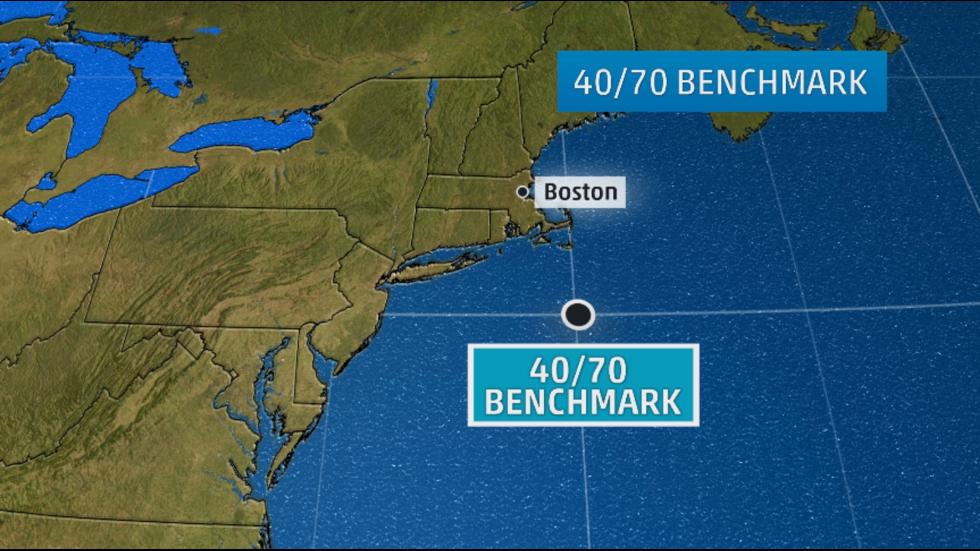 ---
The ZONE for EPIC Northeast Snowstorms
East Coast skiers knows that a nor'easter's track plays a dominant role determining precipitation type and totals. If there is cold air in place, it's all about the track.
Major nor'easters that pass over or near the coordinates 40N 70W, known to meteorologists as The Benchmark, will deliver snowfall to the Northeast Corridor. Storms that track significantly east of this point and the storm will not impact areas of land. Too far to the west of the Benchmark almost guarantees rain or a mix precipitation scenario at best.
Skiers don't really want huge dumps on the metro area. If we're locals it's and it dumps on the city, whatever. If you're a flatlander, it's worse, that storm is in your way.
As a New York skier, great northeast ski storms are probably putting some kind of mix down in the lower Hudson Valley, snowing in the Cats and north, including VT. We keep an eye on — 41N 72W — the eastern tip of Long Island, a skier's benchmark.  Think of Quebec as your insurance policy, if it all goes south (west really.)