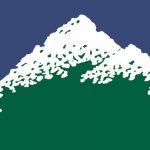 Recently, we spoke with Emily Stanton, Marketing Manager, and Mike Pratt, General Manager, about Gore Mountain. Part One, with Emily, is the first of a two part conversation with Gore management.
NYSkiBlog: Emily … thanks for giving me time today. I really appreciate it. If it's OK with you, I'd like to ask you a few questions to get an idea about who you are. After that, I'd like to move into some of the issues of the day. Some of the questions are mine, and some are from the readers of NYSkiBlog.
Emily Stanton: Sounds good.
NYSB: How old were you when you started to ride on snow?
ES: I was five.
NYSB: How many days a year do you ride?
ES: Last winter, I was scanned for 20 days at Gore, although we all know that usually means a few more. I also visit Whiteface frequently, did two trips to Killington, an Okemo weekend, and a week in Jackson Hole. This season remains to be seen, but I'll be at Hunter this week and have already booked a flight to Bozeman.
NYSB: What gear are you riding on these days?
ES: I have a pair of Elan Free Spice, some K2 Free Luvs, and a Rossi Reserve board.
NYSB: What's your favorite trail at Gore?
ES: Tahawus. For its views, its glades, and its narrow and winding character. I like the natural snow and solitude. But on a powder day, Little Dipper all the way!
NYSB: It's no secret – I'm a big Tahawas fan too. And all that stuff under the Sunway Chair gets ignored by a lot of advanced skiers. What is your favorite thing about Gore?
ES: There are so many that I'm going to cheat and name a few: The upper level of the Saddle Lodge, Twister after the Sunrise Service on Easter Morning, or the wave I get from lift a attendant at the top of any chair, on any day.
NYSB: Emily, if I don't ask any tough questions, I'll get booed off the stage. Can you explain the decision to take down the discussion tab on Gore's Facebook page?
ES: It was not a decision taken lightly. For Gore, Facebook has great potential. We are going to continue with it.
Our Facebook page is for Gore Fans. We've got about 2300 at last count. We got a lot of great feedback from the discussion tab. So many people were great about it – (and thank you to them) – that I was sorry to see it go. Our efforts will not be compromised by those who are clearly not fans of Gore. A message was posted a few weeks previous about this. It's unfortunate that a few people ruined it for others. Content featured on our Facebook page is published at Gore's discretion.
I understand that some may disagree and think the Gore Facebook page should be sounding board for complaints, disrespect, and negativity. Nope. It's a marketing tool. We had hoped that the discussion tab could provide us a healthy exchange of thoughts and ideas with our fans, which is an important component of good marketing.  But that particular avenue didn't work. So thanks for giving us an opportunity to use NYSkiBlog instead.
NYSB: You're welcome. What's the best way for Gore skiers to indicate areas of concern or give feedback?
ES: The best method is to use the contact us form on the website. And also my door is always open.  Or call me at (518) 251-2411, x1121.
NYSB: This question is from me. Our family has been arriving in earlier in the morning so we can park as close as possible. Over the holiday week, I averaged six trips to the car and my wife averaged three. I know that sounds nuts, and I'll spare you the details, but it works well for us. Our day is much easier if we are close to the base lodge.
To make things work, we're now arriving at 7:15 and eating breakfast at the mountain. I know that food service opens at 7:30. Would you consider moving it up to 7am?
ES: The earlier breakfast will be a factor of demand, but certainly if there's enough people that want to eat at 7am, we want to be starting their day right. In the meantime, please do me a favor and try drop-off next time, just once so you have a comparison. Pull up, leave your skis near the gondy while your family stays warm in the lodge with your bags. (I know, everyone is taking your good spot while you do this.) Then park, and grab a shuttle, and let's talk again next week.
NYSB: OK. I owe you one, so I'll give it a shot. Discussions on Facebook indicate that Gore is working on a strategy to help single parents drop off children and gear at the front of the top lot. Can you tell us anything more about how Gore can help families with this?
ES: Right next to drop-off is our Bear Cub Den Daycare. Single parents can leave their children with our staff in the daycare check-in for the time they need to go park, if it helps them out. We really want people to drop off their party and equipment; that's part of the reason for the one-way loop.
NYSB: A few HR readers were wondering about the racing program. When is NASTAR going to get going? Is there a plan to do some kind of refund for the weekends missed?
ES: We love NASTAR and incorporate it into many of our family-oriented events. We can't wait to see it open, but Twin Fawns snowmaking is currently lower on our list than opening Burnt Ridge. Please stay tuned, because we want NASTAR to open asap, and it will be soon. Regarding our very small number of prepaid NASTAR passes, we'll strive to make NASTAR go later this season than last, and I will be very fair in addressing NASTAR pass concerns. Our season pass conditions of purchase are very specific in noting that a minimum number of operating days is not guaranteed, but again, we will be fair and understanding of Twin Fawns' late and imminent opening.
NYSB: Emily … again thanks a lot for taking the time to talk. I know you've got a tight schedule and worked extra to fit this in. I really appreciate it. Maybe we could do it again, when things slow down a little after the season.
ES: That would be great. Thanks. And think snow.
NYSB: That's ALL I DO these days.