Skiing in May means traveling a little further when you're based in downstate NY. For most of us, the ultimate late-season pilgrimage is to Mount Washington. Or if you have the money, I'm sure Mammoth, Mount Hood, or Alaska would provide a nice trip. With more limited finances and an oddball sense of fun, I decided to say goodbye to two more eastern resorts I really appreciate, Stowe and Sugarbush, both located in northern Vermont.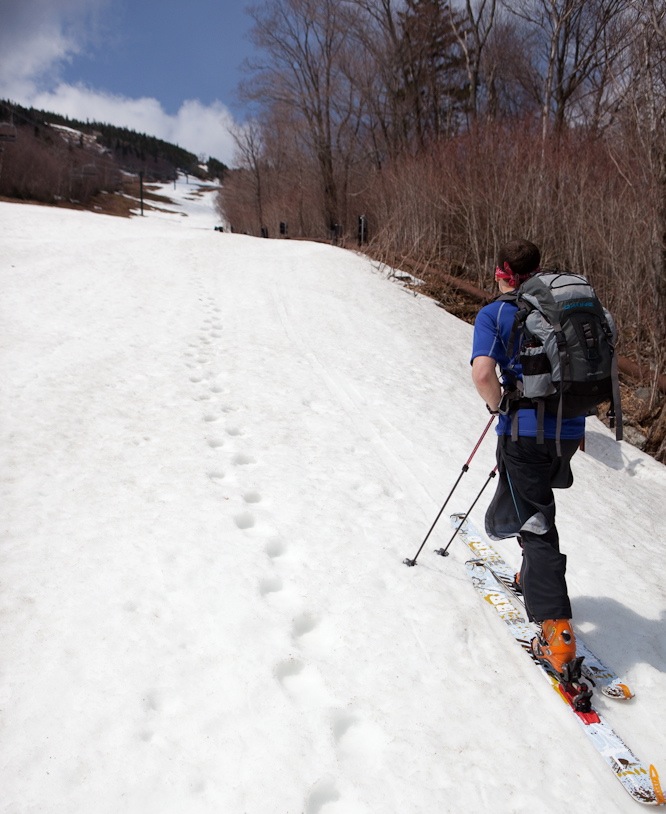 Both mountains provide some of the best experiences that the East Coast can offer. Deep light snow, endless trees, generous vertical and great views. I'd have to settle for the latter three, because although a few inches of fresh had fallen (you can see how clean it is in the troughs of the moguls at the Bush compared to the older snow), skiing last weekend basically meant riding the fake snow at the higher elevations.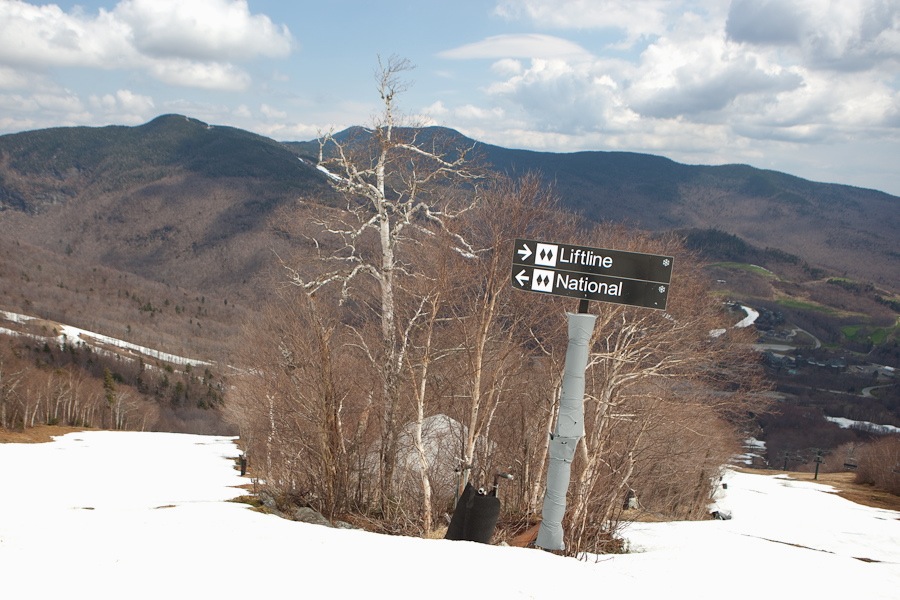 Still, not much can compare to hiking up a mountain to really appreciate its features. You get to take the time to notice things, like the winch mount it takes to get the groomer up Lift Line at Stowe, or the construction of the new chair that's going to replace the Four Runner Quad. Trails you might bomb down in minutes on a powder day, like Organgrinder or Ripcord, take ten times longer to actually walk up.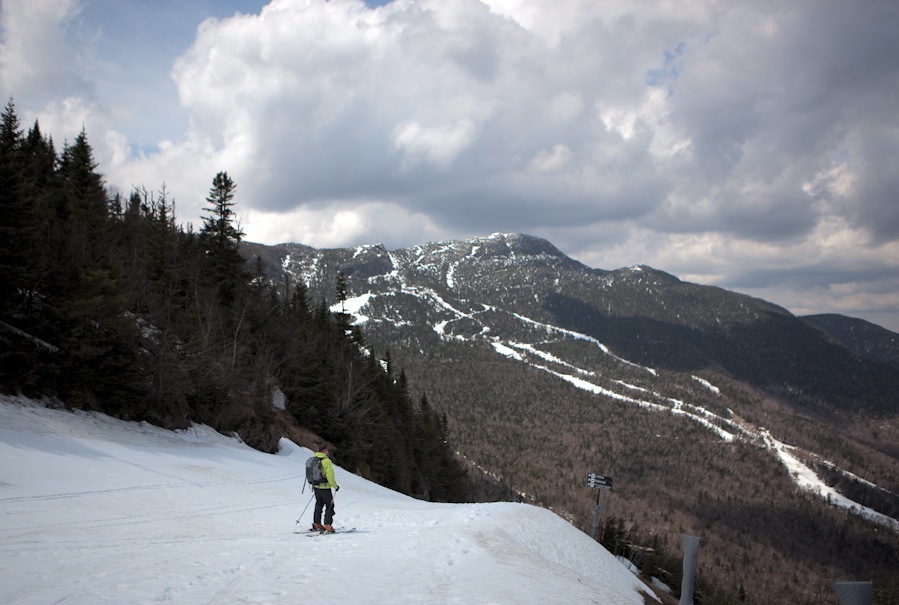 I managed to get to Stowe last Saturday, and there were about a dozen cars in the lot. Hayride, National, and Perry Merrill are all top to bottom and should provide a nice ski for a week or maybe more. I really enjoy skiing there. Stowe has a consistent drop with few flats, and Mount Mansfield provides steeps and early CCC ski trails that are the envy of most ski areas. We happily lapped up the corn as much as the view up top, and spent our lunch eating granola and drinking in the sun.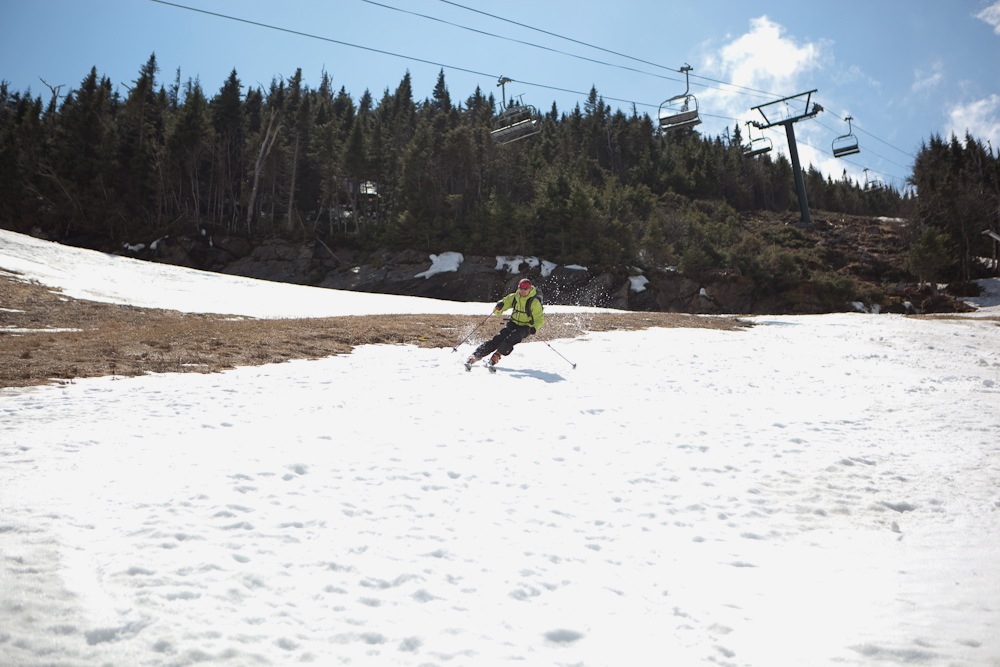 Sugarbush on Sunday didn't provide the weather or top-to-bottom snow conditions, but it was fun to see the green line of spring marching even farther up the mountain in one day. I know they hoped to open for the weekend, but several days of rain did them in. We weren't too bothered because the skiing up top looked great, and we just took our skis off a couple of times to skip the two dirt patches that stood in the way of the 2400 feet of vert.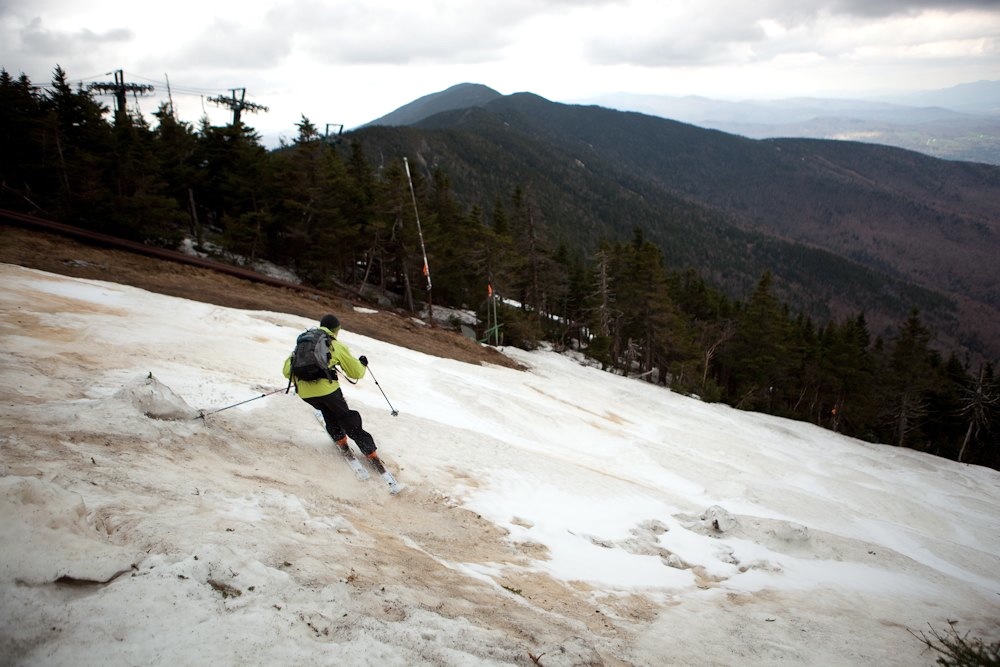 Organgrinder and Ripcord were both exciting, but going fast. To butcher Bueller's quote, "if you aren't up there already, you might just miss them." Spring Fling was nicely buffed though, and a real highlight. I couldn't help but stop about every ten turns to savor each view and watch my buddy Matt take his turns.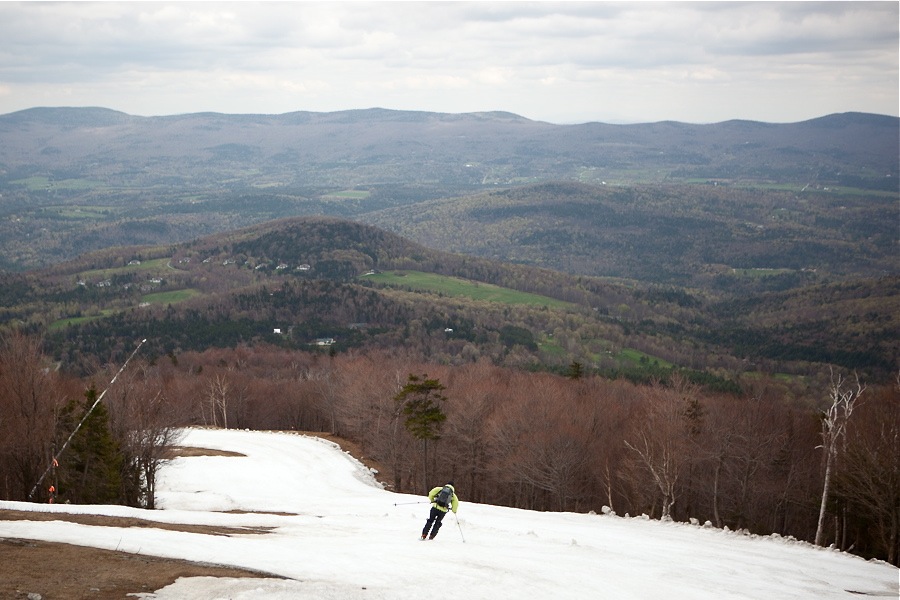 It was a great weekend to be out. I finally feel like I can let go of the season, even if I hope to get a day in New Hampshire before June. Even better, Jay Peak plans on turning the lifts next weekend as the new King of Spring. It should provide huge bumps and a great atmosphere if you can get there.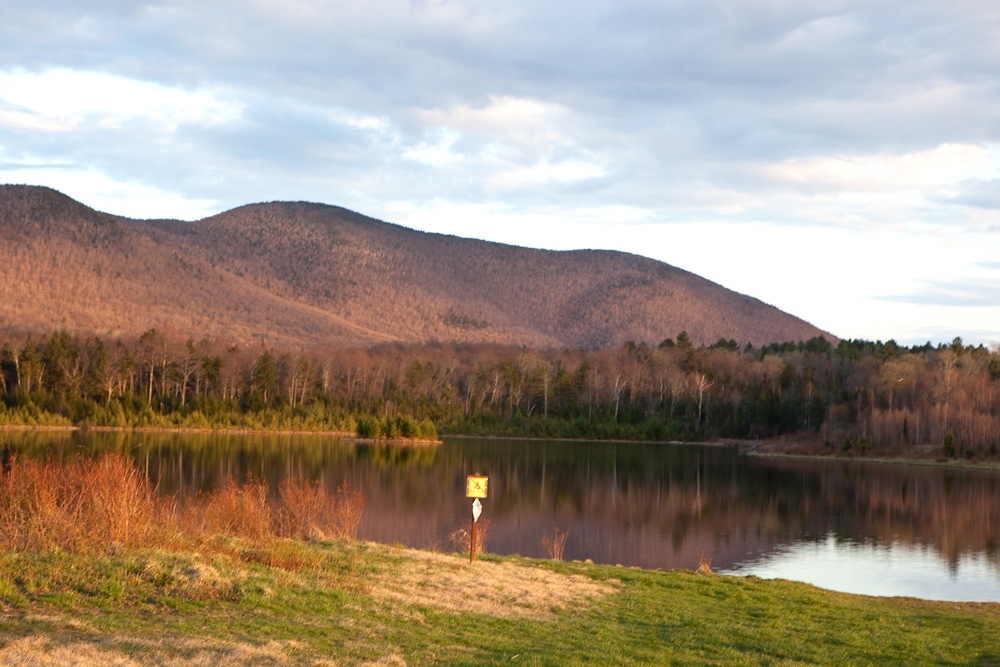 Just bring some sunscreen and take a lot pictures for the rest of us.