For some of us the relationship between real life and skiing is dynamic, and at times can seem adversarial. Even with a green light from responsibility, once-a-season storms, plowed roads and solid gear, you still need some luck to have a legendary weekend.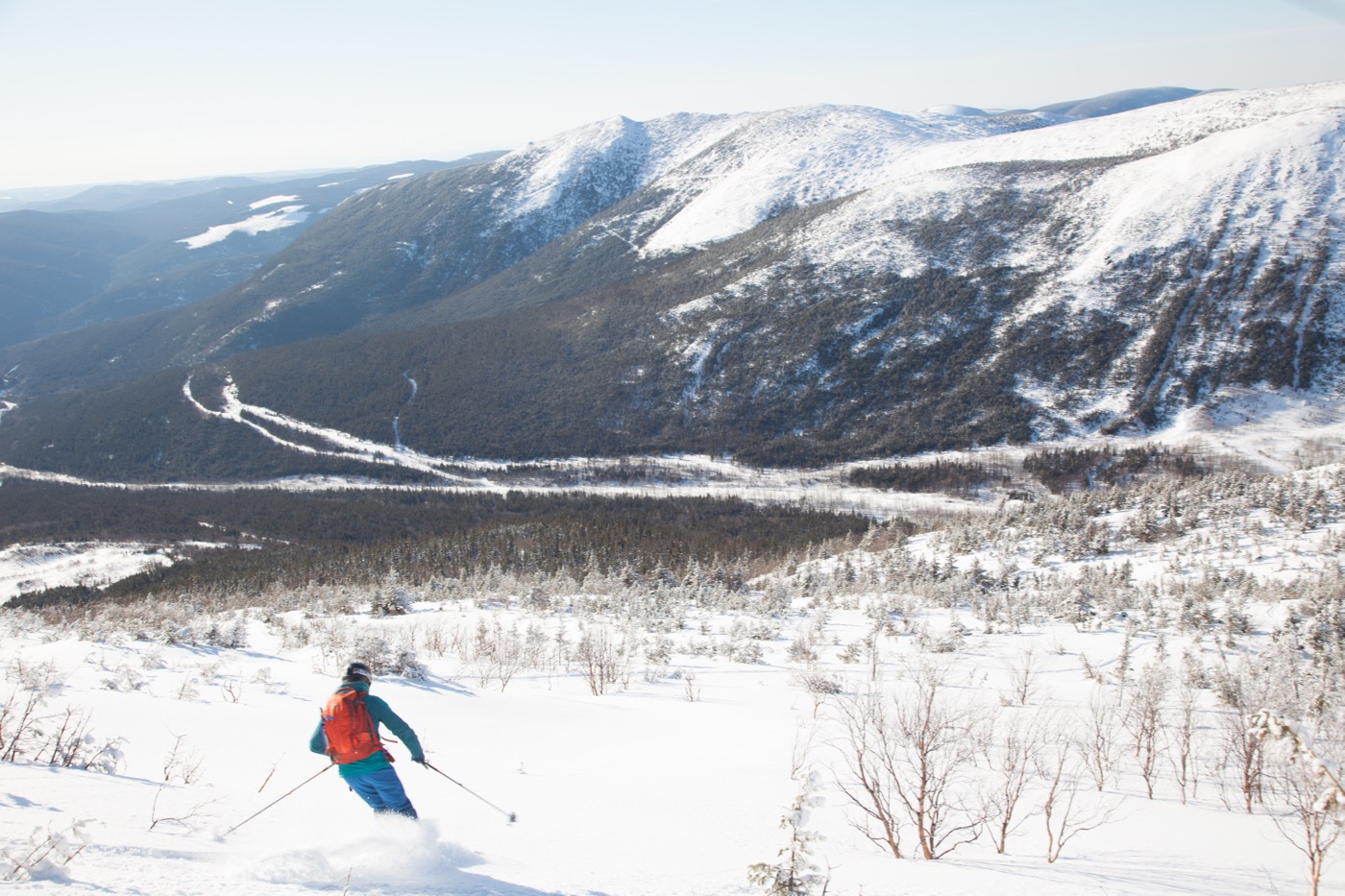 Even if everything goes sideways you can still have tons of fun, it's just a bit harder to pretend that you're living Warren Miller's sickest dream. Many of us won't ever be called to "get in da chopper" and rip two-thousand vertical feet in thirty seconds.
Perhaps this is why the Chic Choc mountains are a sweet spot for me. Going there is a kind of lucid dreaming. The mountains are stunning, yet also reasonable to get up, and down for almost any fit, motivated skier. And while there are now helicopters and sleds to help you with the hard part, I like doing it on my own.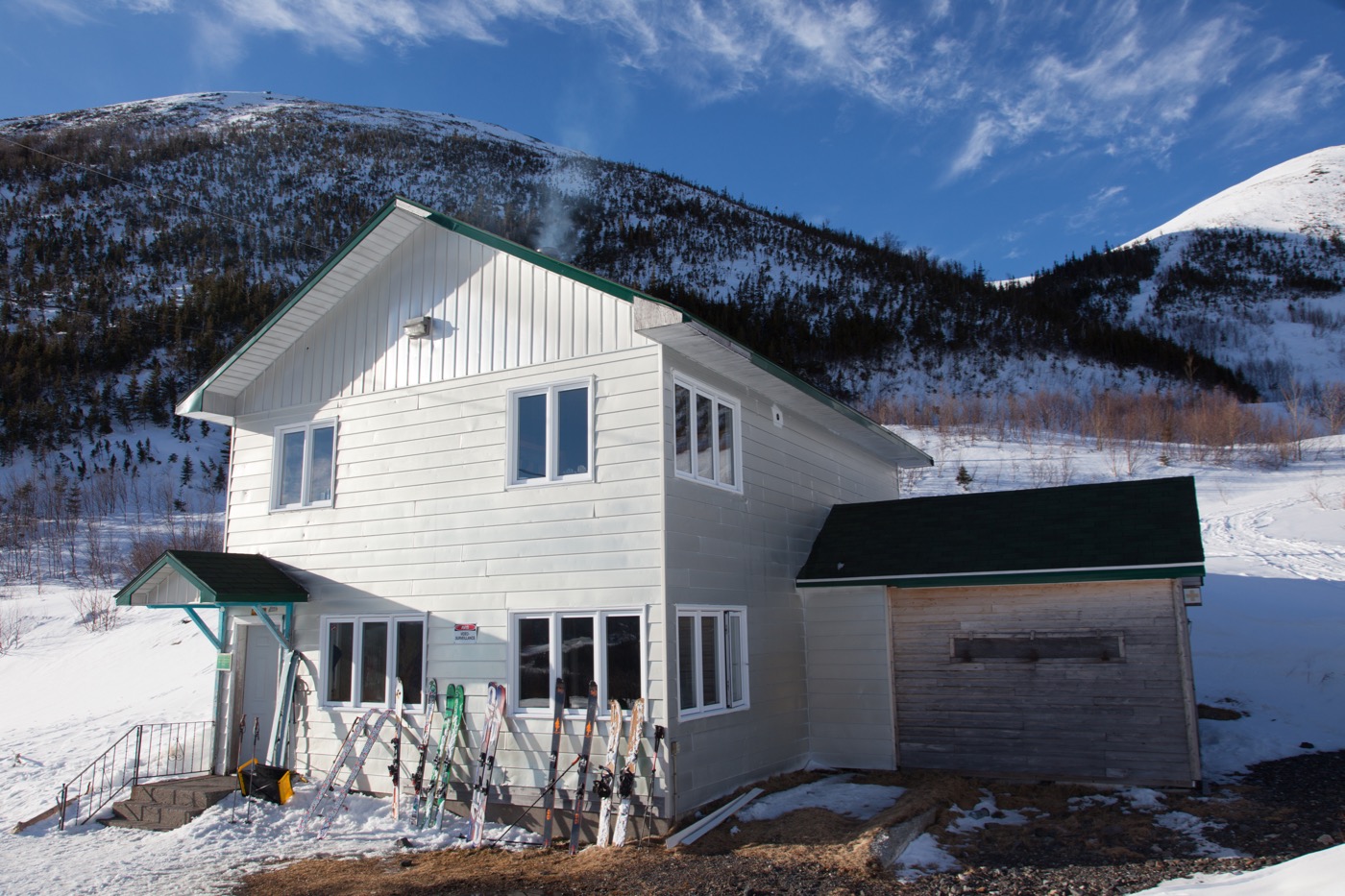 A local told me that the mountains aren't that big, so you might as well push yourself. Doing the trip in a weekend is tough even if you're sharing the driving with a Red Bull crazed co-pilot. Get there if you can and you too can live the dream.
I was invited back to a cabin in the McGerrigle side of the park, and I got my first look this season at the terrain. Scratch that, I think I got my first look at the terrain ever on the skin up because it was the only time it wasn't snowing on the way in.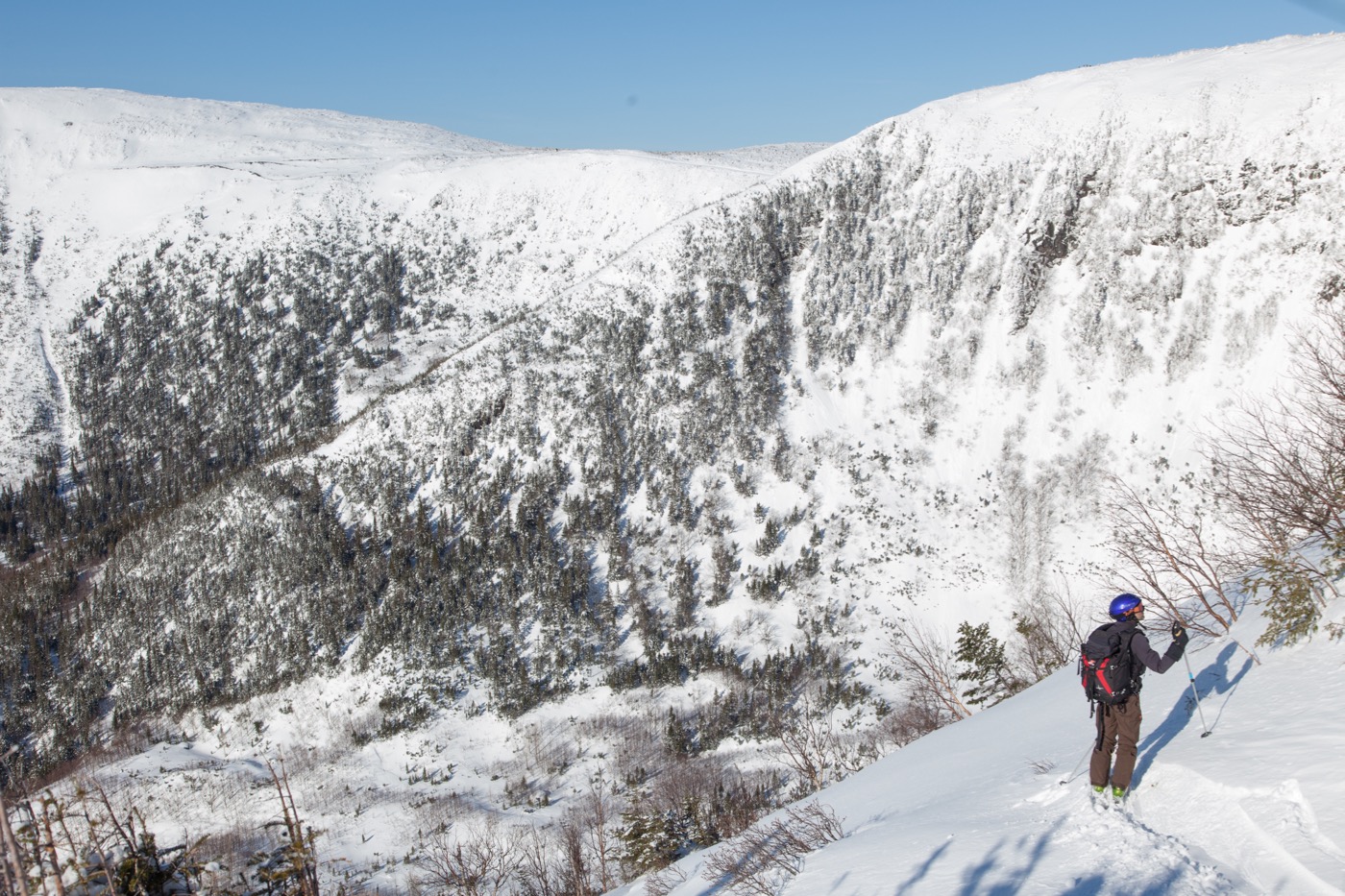 After the forty-six inch storm I skied last month, I guess it was time my luck ran out. I appreciated the warm sun and clear views into the different valleys over the eight mile skin.
Despite a decent year for snowfall, huge winds had accompanied the last several storms and every nook and cranny had been buffed out, leaving a coat of snow between a peppering of rocks. Lines I had never seen were suddenly skiable, and my favorites from last year had completely vanished.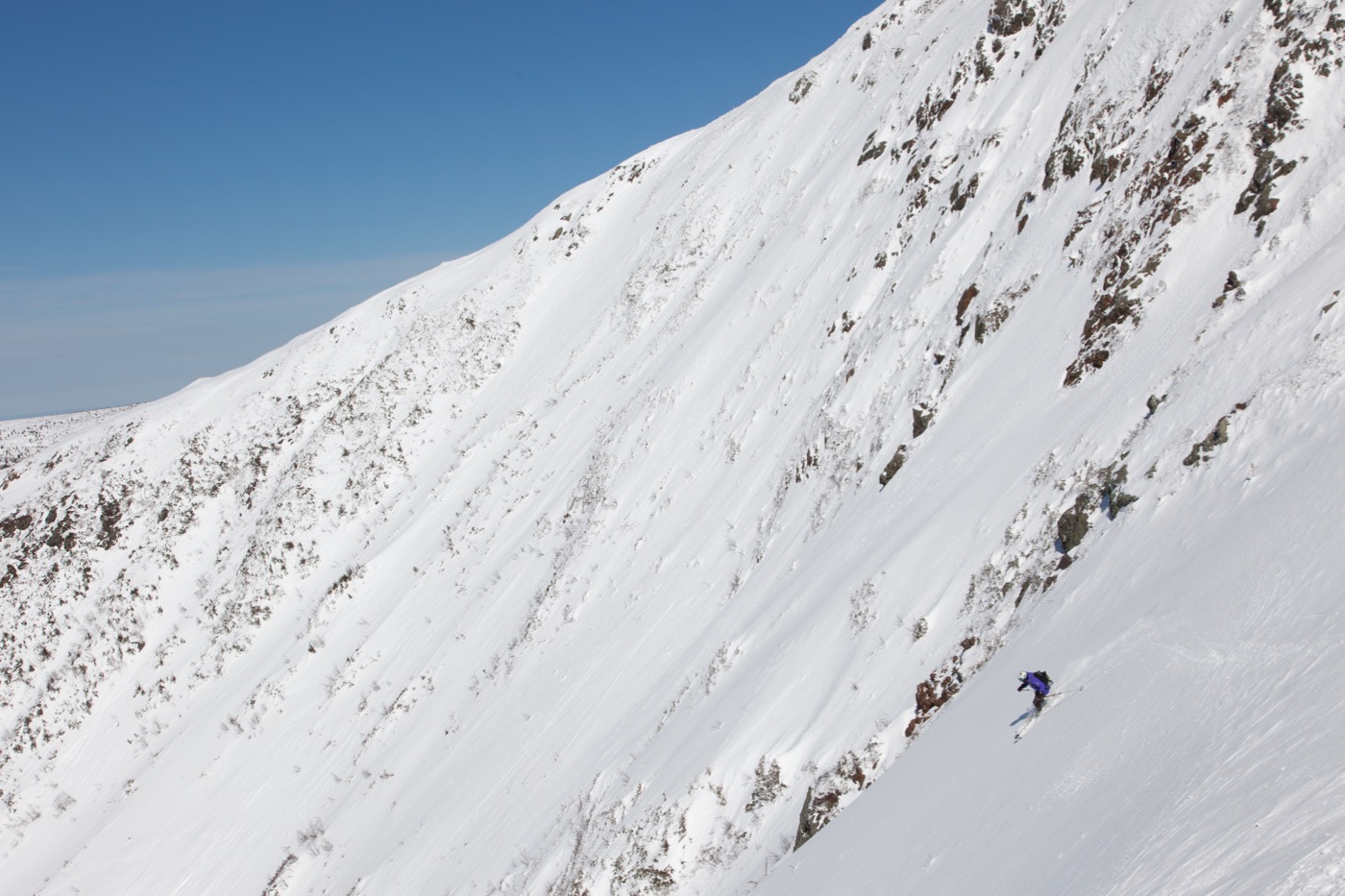 Those snow conditions and a blue sky pushed us outside the cabin zone to find whatever it was we were looking for, like the famed Caribou that travel the range.
Our trek included a knife edge traverse in raging winds, some long couloirs, and some pleasant flats across frozen lakes. It was a chance to take some backcountry turns with my brother for the first time in a few years.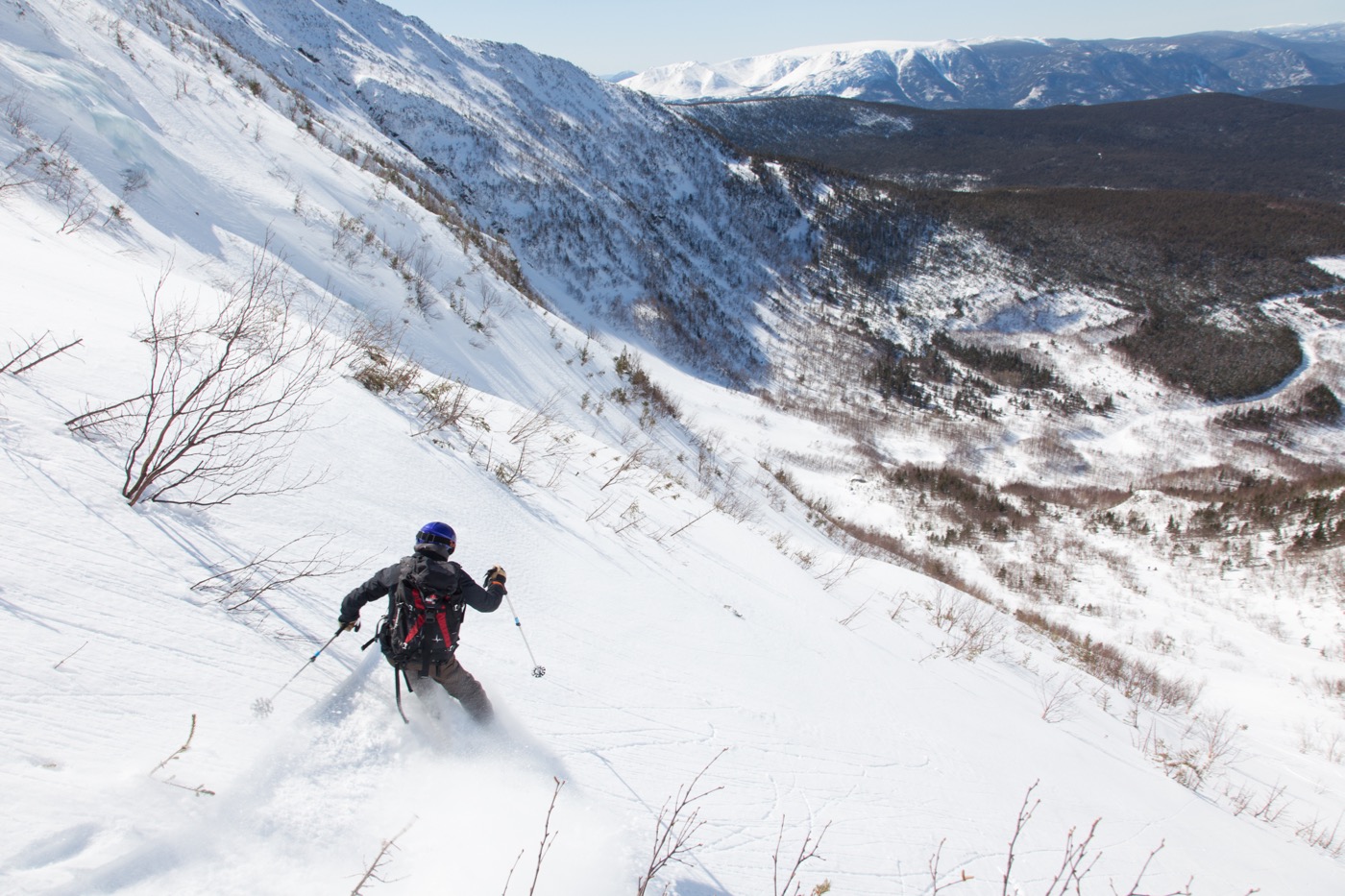 Dickens said it best: "It was one of those March days when the sun shines hot and the wind blows cold: when it is summer in the light, and winter in the shade."
So even if it wasn't the most epic dream, it would still be pretty easy to hit snooze on real life for another couple of days and hike those peaks. As he packs for the trip back to Brooklyn, I can only hope that he feels the same way.