This season Mother Nature has slowed us all down to some extent. But this week it wasn't really the weather holding me back — I have Gore-tex hard shells, soft shells, and RAIN-X on my windshield. The real issue has been the hesitance of northeastern resorts to commit to all-in snowmaking in the face of a warm, wet forecast.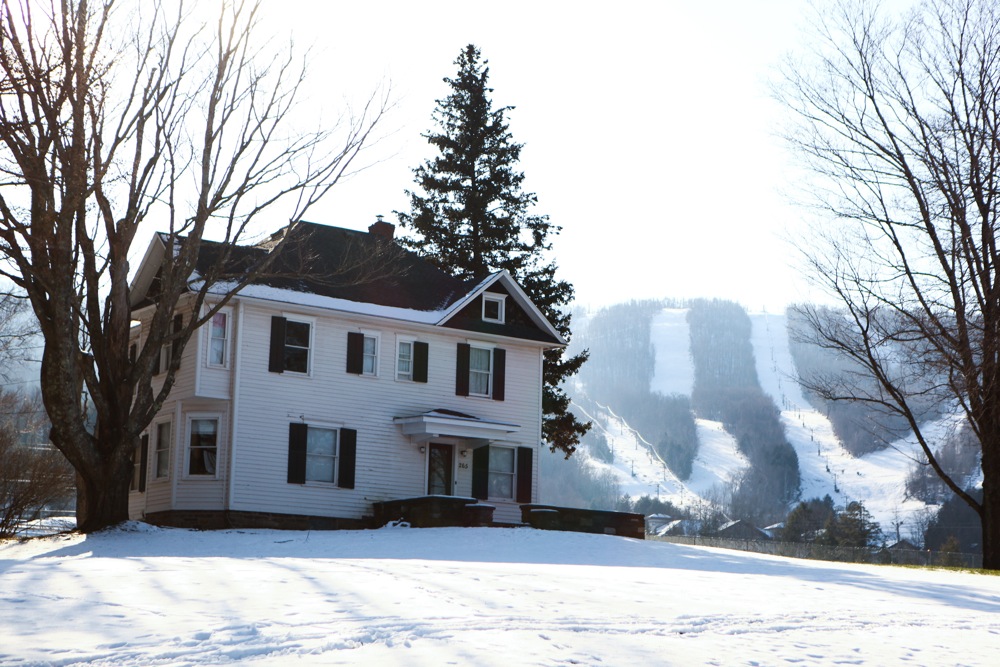 On Tuesday night, a quick surf of the web revealed that Windham was offering the greatest number of open expert trails in the Catskills. I hadn't skied there in a few years, and wanted to get back to the hill.
I skated up to the Whirlwind Quad and said good morning to a welcoming liftie. There weren't any lines and I was so jazzed to be skiing that I didn't buckle my boots until I arrived at the top. Skiers were already making their way down, carving turns, and ripping.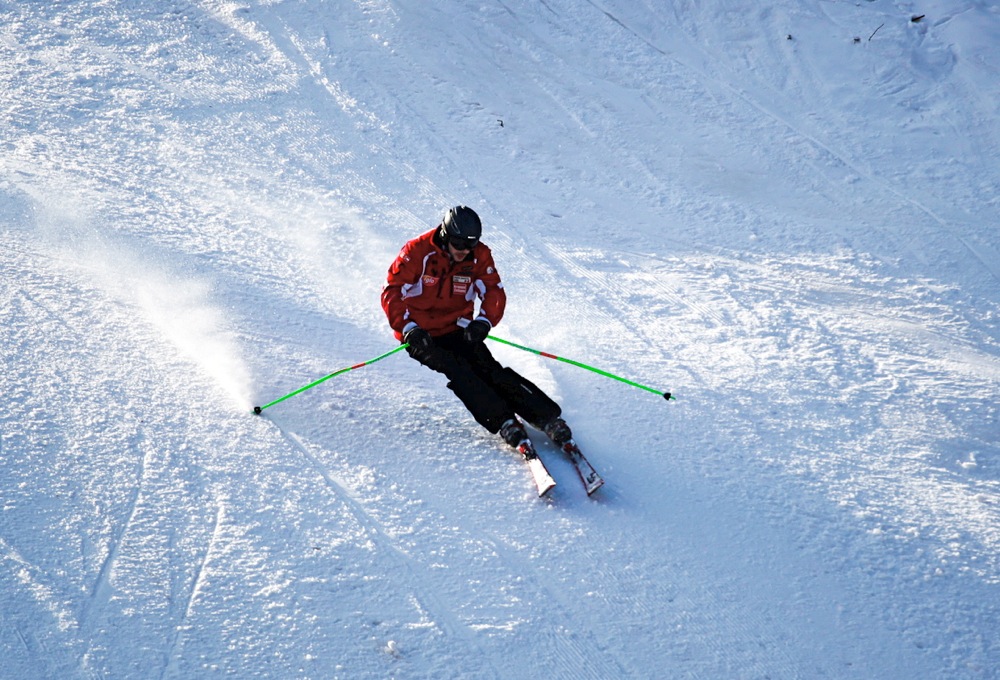 After about 15-20K of vert, I started to follow a group of snowboard instructors down the hill. They had caught on to a tiny little rock band that I'd been hitting all morning, and I pulled up to catch them in action. One of the boarders, Eric, totally launched this thing. Watching talented snowboarders play on a mountain is a good time, and I'm sure that as an instructor he's giving some valuable private lessons. I also had the pleasure of taking a few runs with Khafra, another instructor. Windham really has some nice staff, and I can see how they've made their name as a family destination.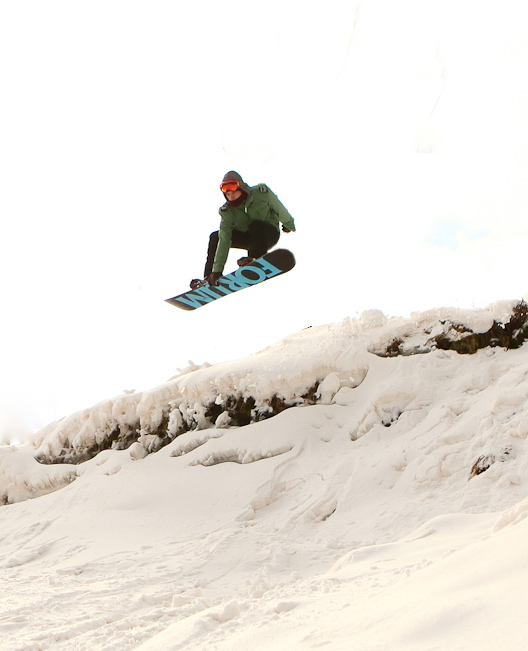 I enjoyed the luxurious quality of the man-made snow at Windham, especially the upper section of Wolverine. But it was getting late and I had an appointment. After two slices at Zerega's, I made the twenty minute drive to go see an old friend who lives right on the way home.
Hunter seemed a little busier than Windham, but it could have been the time of day. I arrived in the afternoon and saw skiers who seemed to be getting in an hour of turns after work. I ran into MogulJunkie, who's a great skier and a friend of NYSkiBlog and the Catskills.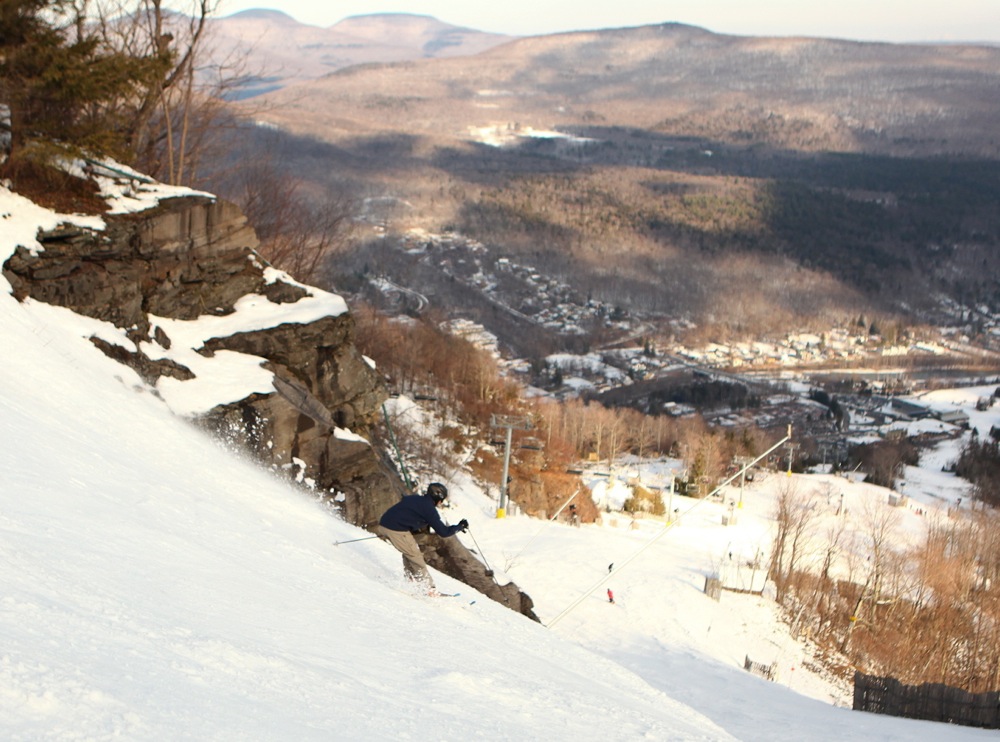 The snowboarders at Hunter were also doing their thing, jibbing off of everything and enjoying the afternoon light. Who could blame them? It was just a great day to be outside. MJ and I skied, shared the camera, people watched and took it all in.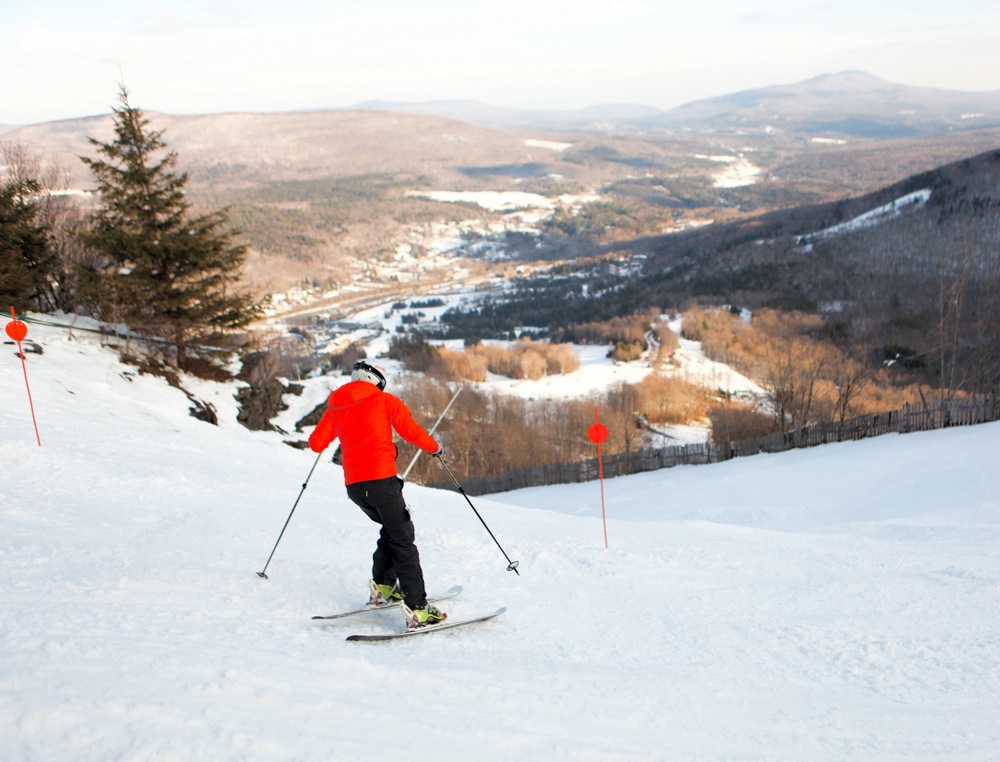 In a colder year, the trail count would have been higher, but as they say, skiing beats working any day. And by skiing two great hills, Windham and Hunter, in one day, I doubled my trail count — an experience I won't forget. Hopefully we'll get some sustained cold weather and we can get on with the main event. Bring on winter.