I didn't know what to expect from Attitash. I had a general sense that it was a tamer place than Cannon, and that we'd be skiing groomers, but beyond that, to me the mountain was an unknown.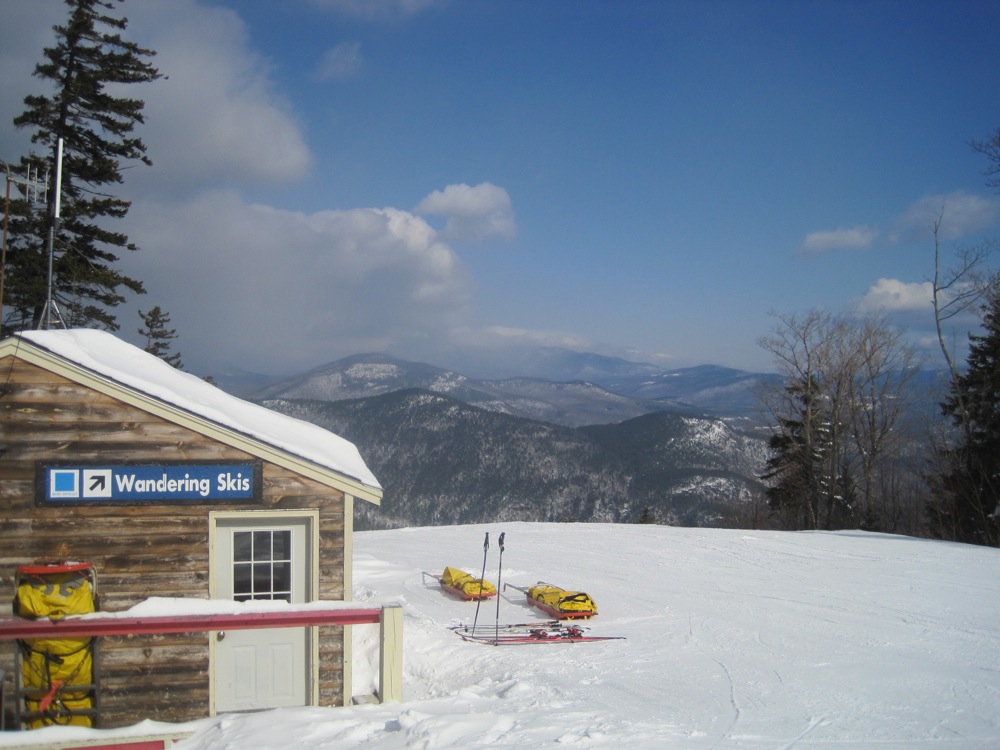 Attitash Mountain Resort is two peaks: Attitash and Bear Peak. Bear Peak was added to the mountain in the 1990s, nearly doubling the size of the mountain. Since we were staying on the Bear side, we started our day on that peak riding the Flying Bear high speed quad.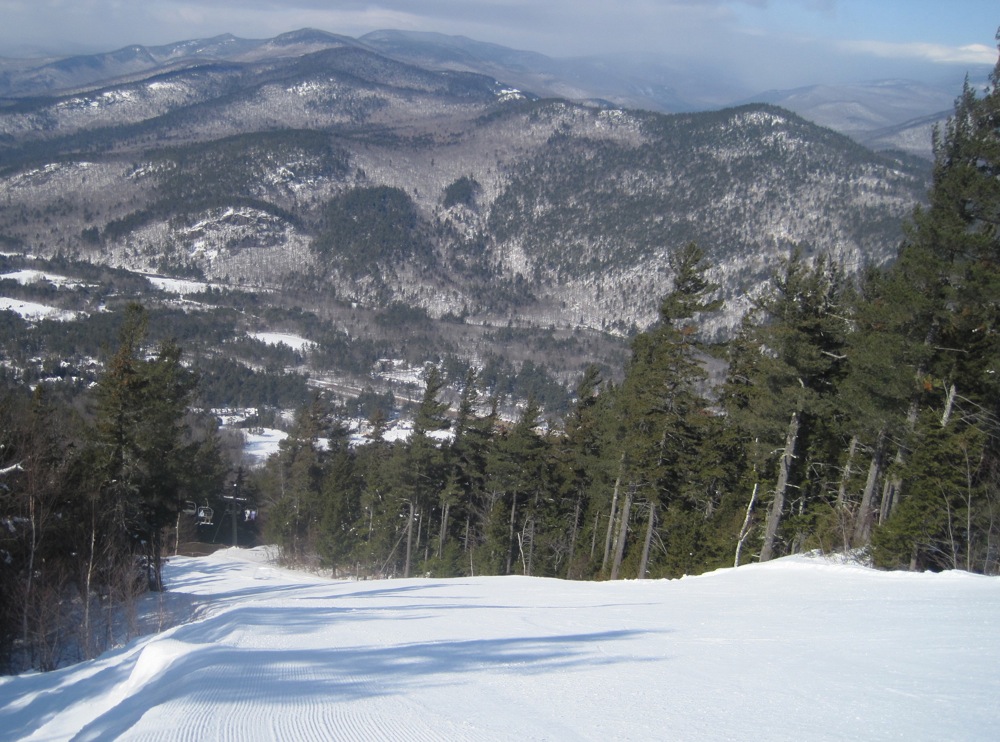 We started with runs on Wandering Skis and Illusion. The cord was much better than we expected; some natural snow made surfaces primo. An inch had fallen over night, and in spots the snow was on top making it that much better. After our first runs, we were really smiling. The trails on Bear really flow and wander in a way that makes them a lot of fun.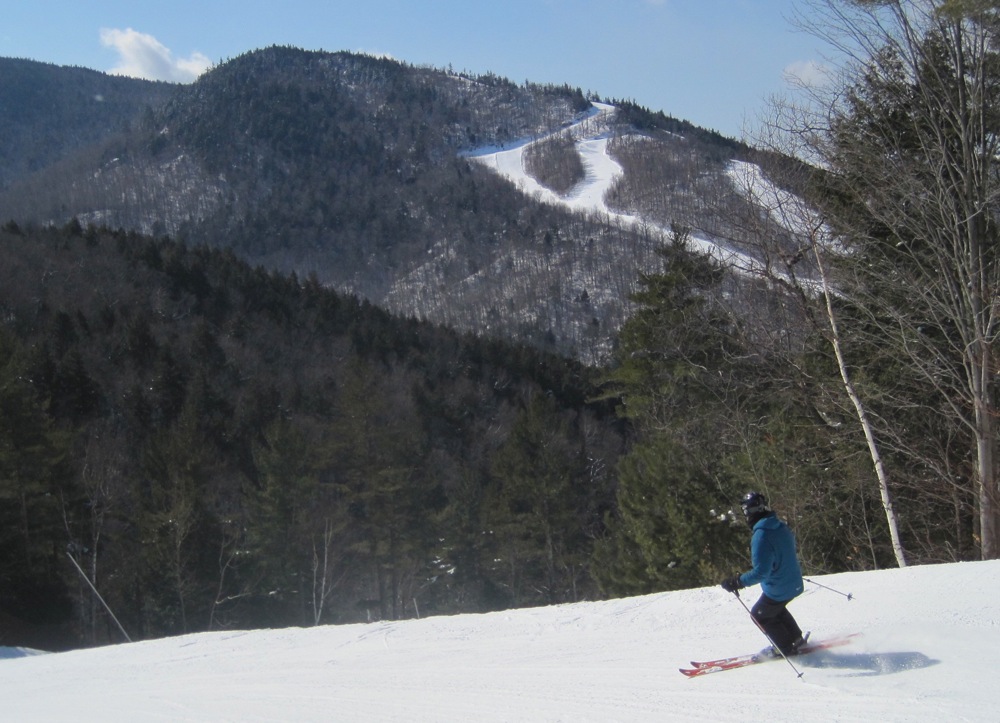 Our plan was to meet Thomas Prindle for turns mid-morning. Thomas works for Peak Resorts as the Attitash/Wildcat marketing guy. He's friendly, loves to ski and has found a great job that allows him to keep skiing as a focus in his life. And he flies.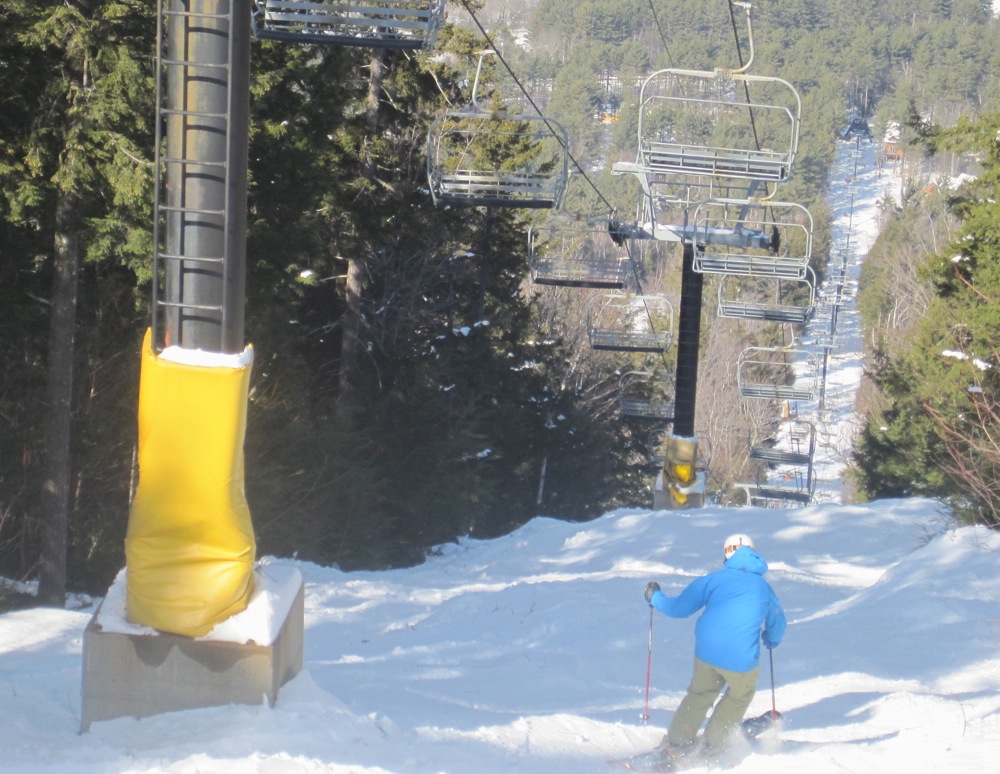 After lunch he showed us some things that surprised us. A bump run under the Abenaki quad and various tree shots on Bear Peak. The snow was soft off the groomers and we were surprised at the cover in the trees.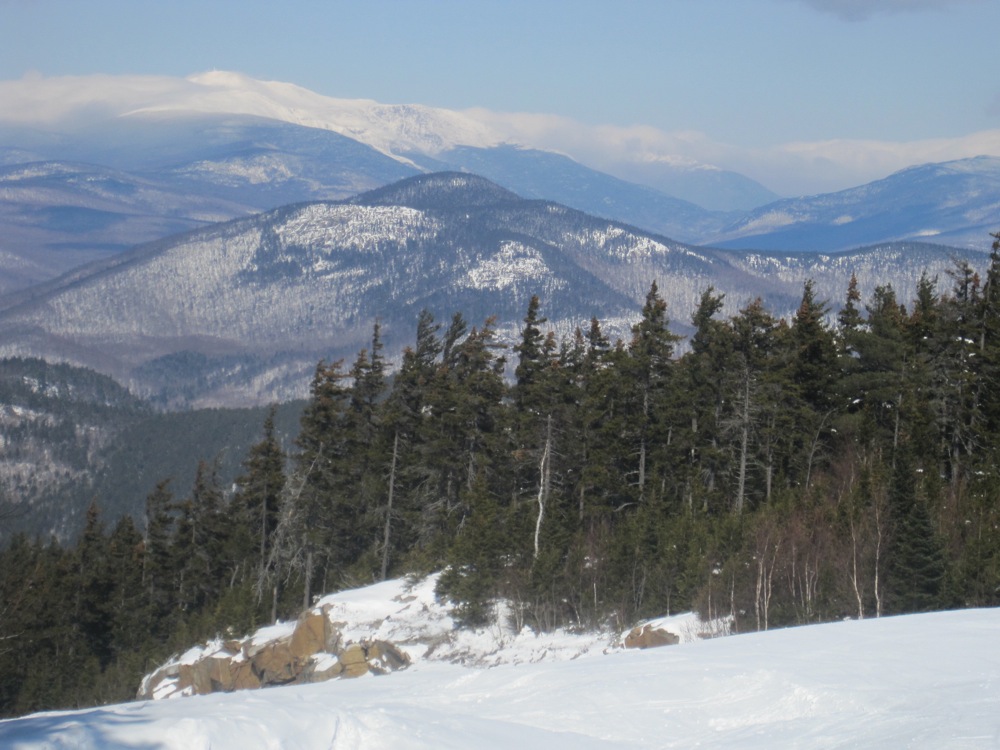 Towards day's end, we found some low angle stuff that was exceptionally soft and had some nice untracked lines. I'd found that I could lap the quad in a little more than fifteen minutes, while savoring my runs through the trees. We started to head in around 3 pm. But I just had to do one more run, three times. I finally called it a day at 3:50 pm.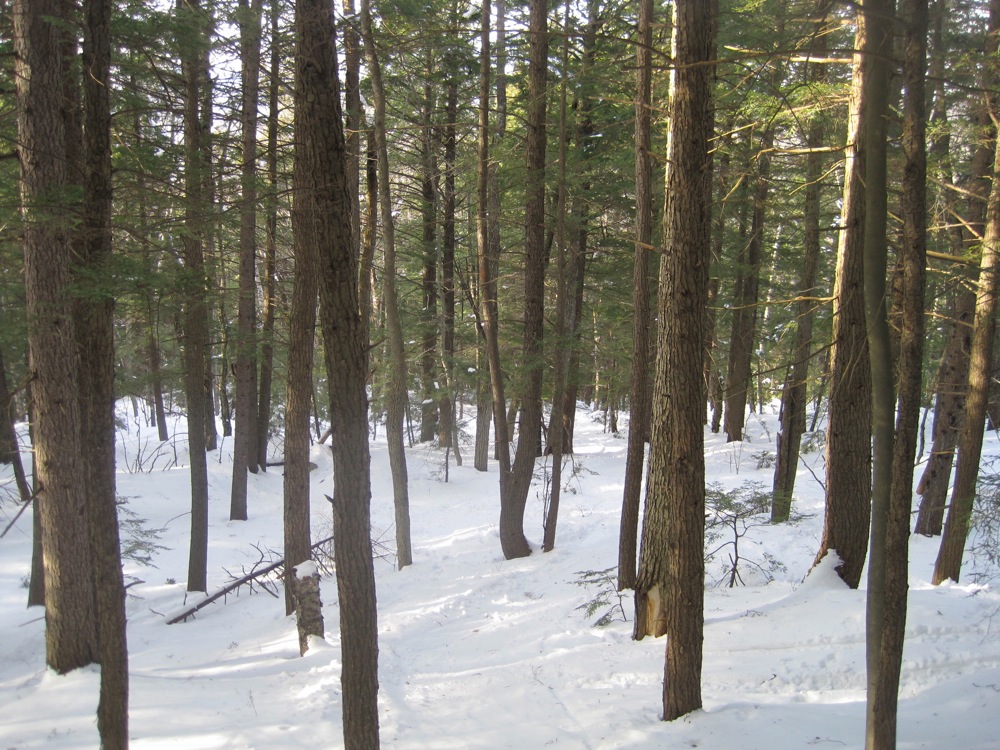 I expected Attitash to feel different from Cannon, and mother nature played her part by battering us yesterday and smiling on us with sunshine today. What I didn't expect was Attitash's fun, rollercoaster terrain, beautifully groomed snow, liftline bump runs and trees shots harboring fresh snow. With the potential for new snow on Thursday, an interesting, fun and mellow day at Attitash was what the doc ordered.