What a season so far. Despite everything, this year has been on pace to be one of the best in the Northeast. Everywhere I've been the conditions have been prime and I'm starting to forget the icecoast mantra.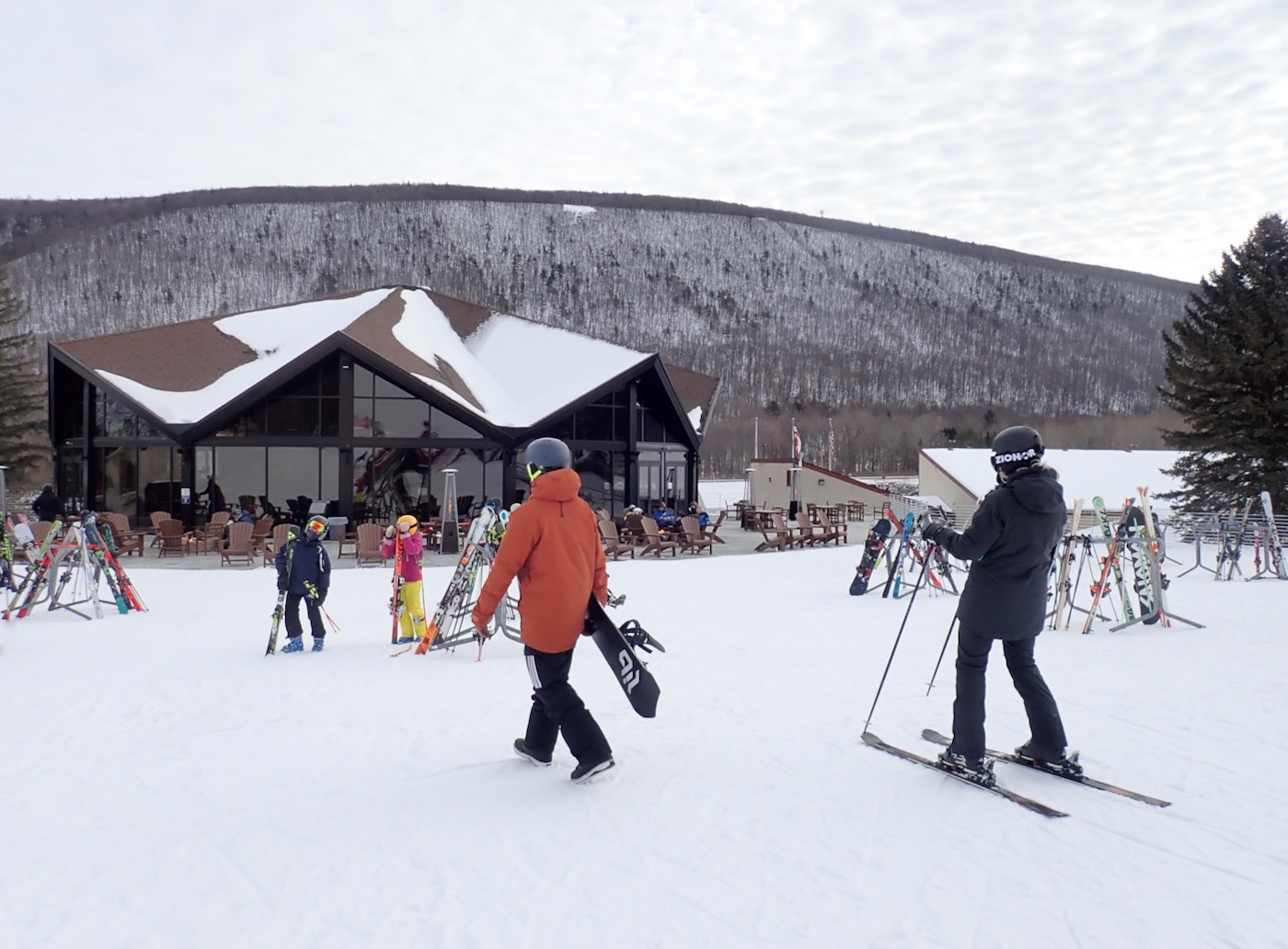 I never need an excuse to snowboard, and last weekend I had more than enough. My friends Alex and Katie wanted to ride, and I had to make it home for my mom's birthday. The logical choice was the mountain that was my first Valentine: Bristol.
My last time at Bristol was the day all ski resorts shut down in March 2020. Since then Bristol has changed quite a bit. They expanded their main lodge and added an outdoor patio area.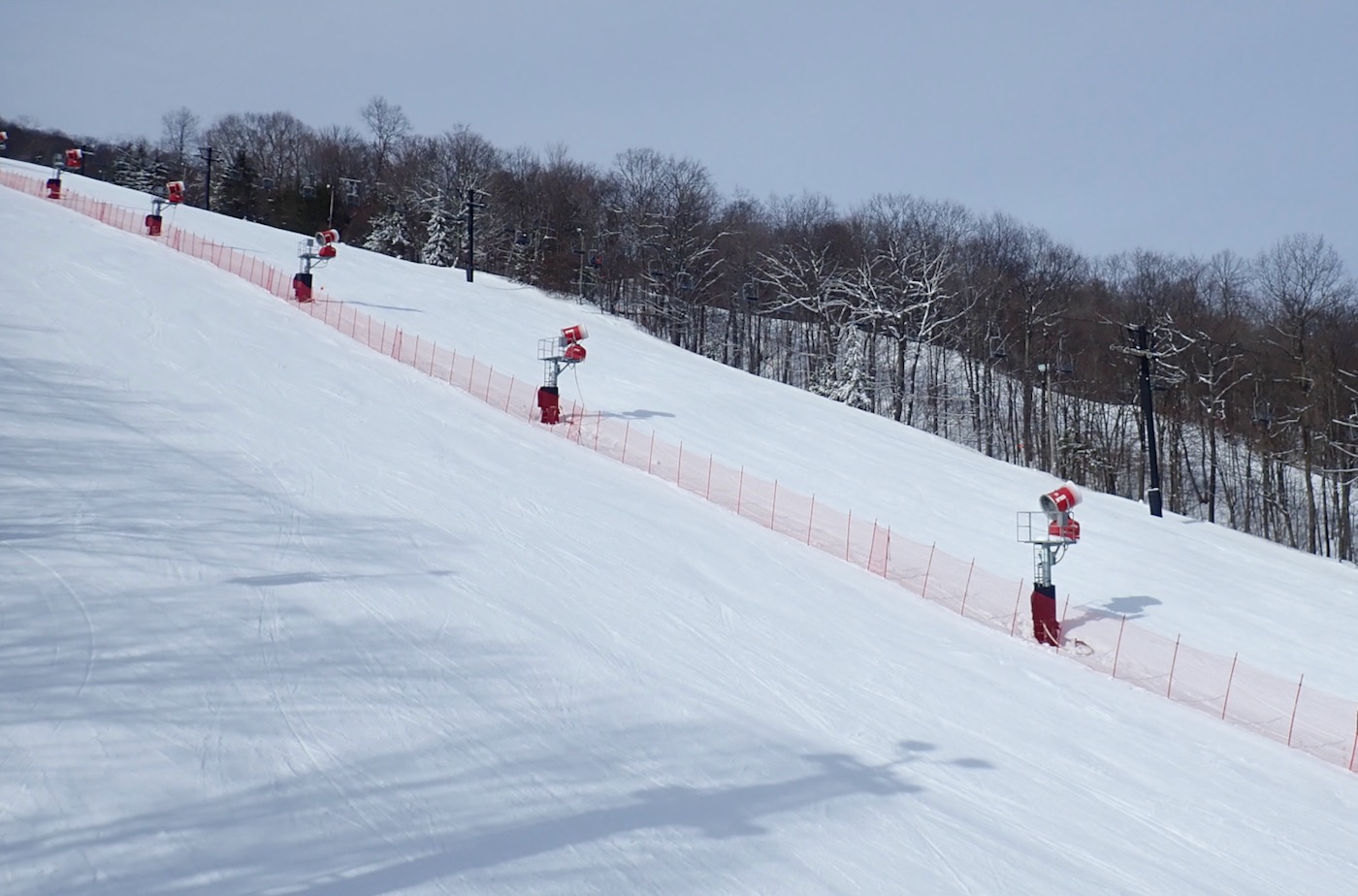 My friends were waiting on the patio and we quickly made our way through the lift line and onto the chair. Bristol was only offering 4-hour tickets for weekends and holidays, so this was going to be like the old days, ski as much as you can. Getting your money's worth is easy on packed powder groomers.
We traversed over to the Galaxy lift, our usual modus operandi. We skied right on and lapped Galaxy and Northstar avoiding the bumps on the Universe. It was barely double digits, but the little bit of sunshine and lack of windchill meant we felt great.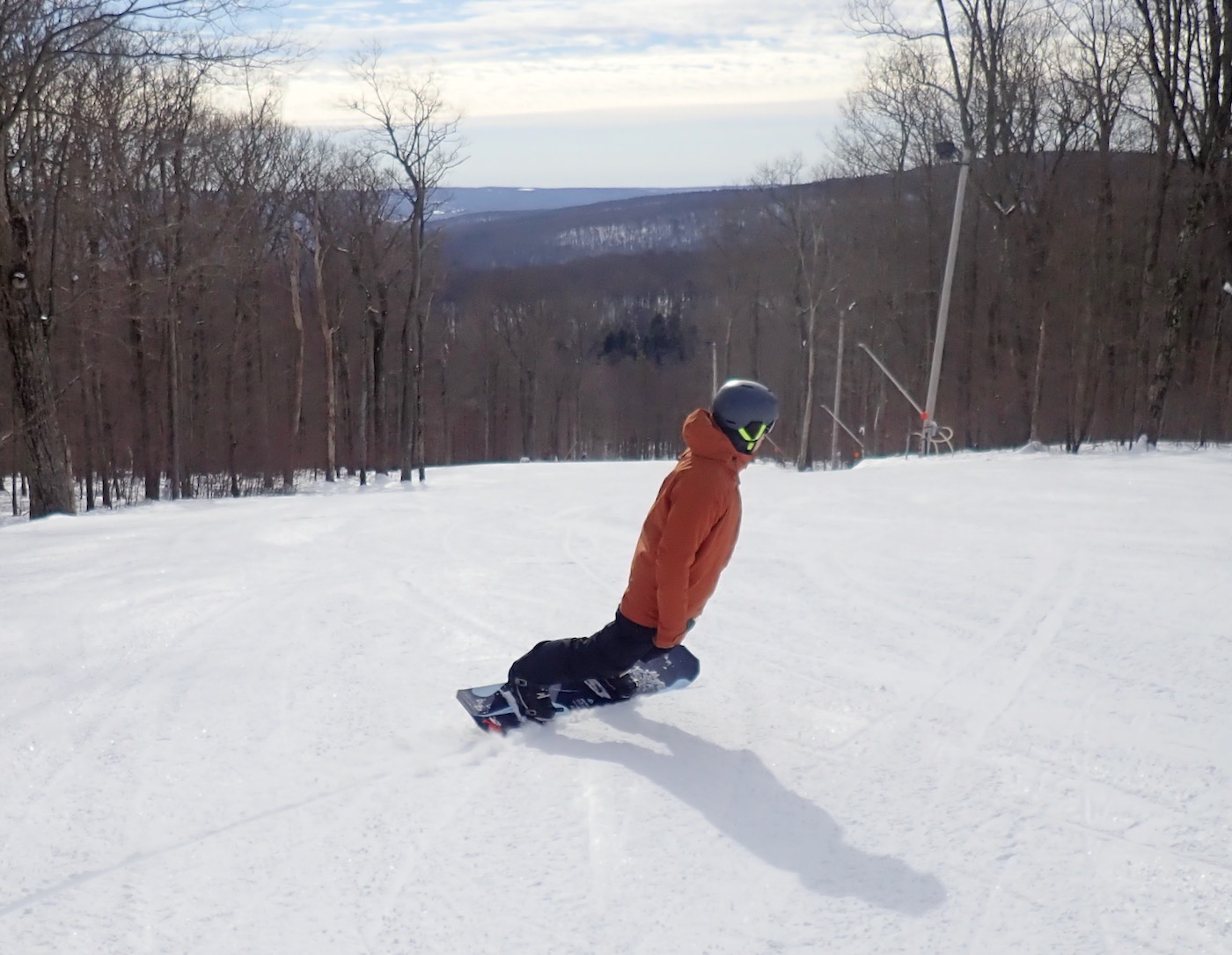 Then we shifted our focus over to the Morningstar lift via Shuttle. Alex and I have both recently switched to wider boards and it's made carving way more fun. We layed on our edges to see how parallel we could get with the ground. If you've ever seen the Korua Yearning for Turning series or heard of Ryan Knapton you get what I mean.
We weaved in out of the sparse trees on Milky Way leaving the cleanest of lines in the groomers. Powder is amazing, glades get the adrenaline going, but sometimes it's great to just take it easy and soak it all in. We cruised all these easy green and blue trails and then headed in for a quick warm up.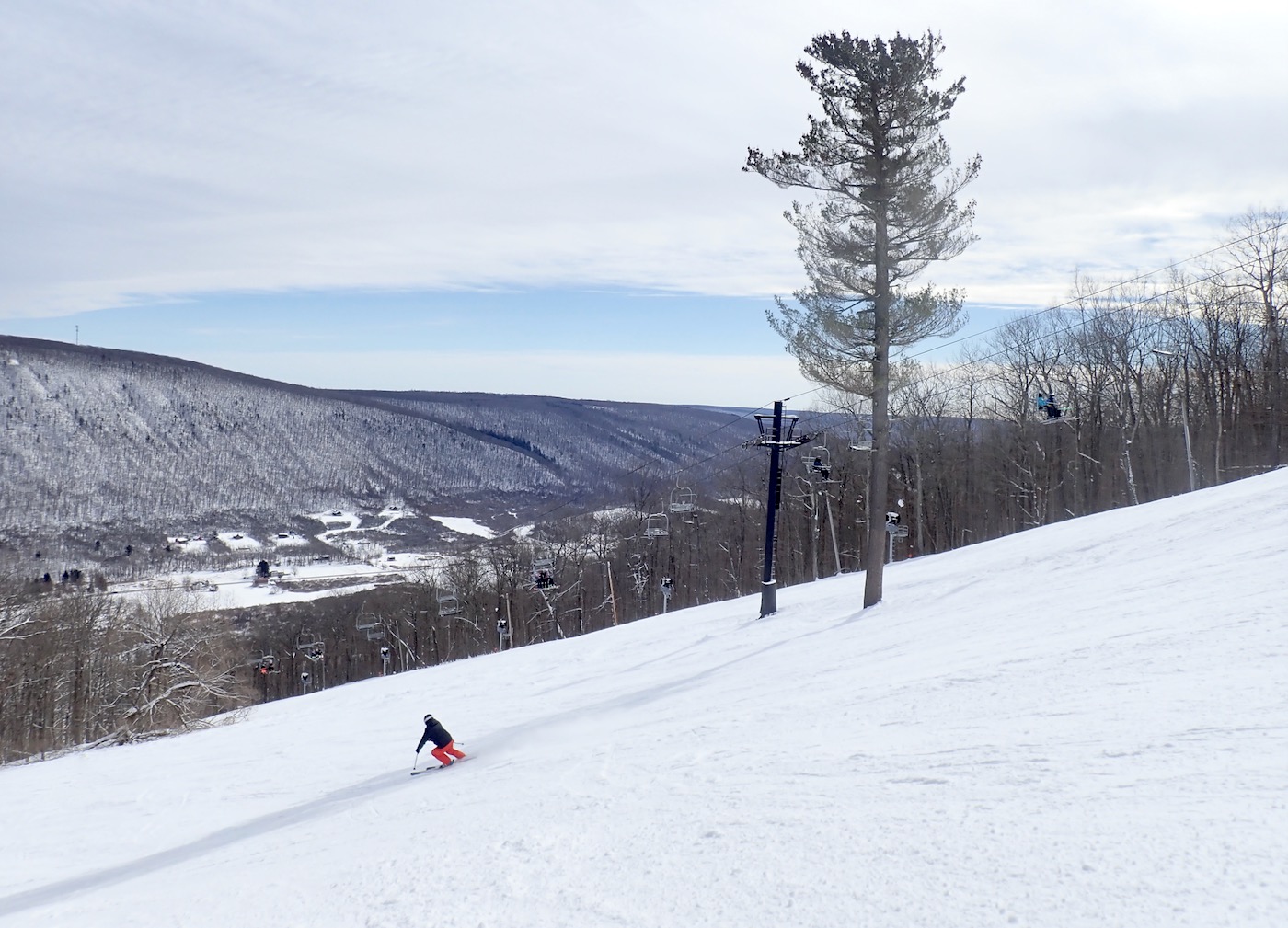 When we came back out the steeper runs were all that was left. Our timing was perfect as the sun was now out and softening the snow. We flew down the blacks carving and spraying without hesitation. We took our last chair up and made one final run down the nostalgic Southern Cross.
Something's changed at Bristol, but the same kickers I remember as a kid still form on the same trails. We capped off a perfect mid winter day 5 minutes down the road at Brats and Brews. Cheers to skiing, snowboarding and the next big storm.