The hike to the Blue Ledges on the Hudson is another Southern Adirondack classic. Accessible and beautiful, delivering in spades: a nice trail and an exciting destination for a small effort.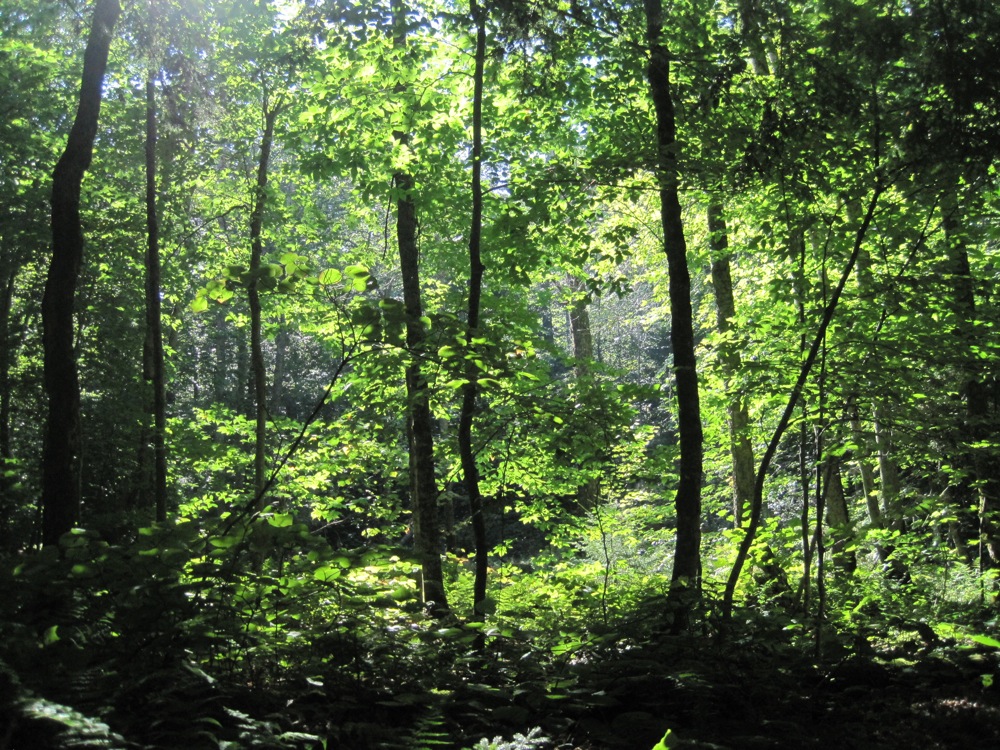 To reach the trailhead take Route 28N north from North Creek. Turn left onto the Northwoods Club road, near the top of the big hill heading out of Minerva. Take it very far, over the bridge at the Boreas River, and then go three miles more to the trailhead at Huntley Pond.
To be fair, accessibility can be limited by rain, which can degrade the road and make the trail muddy. We saw none of that recently when he hiked the route at the end of an exceptionally dry summer.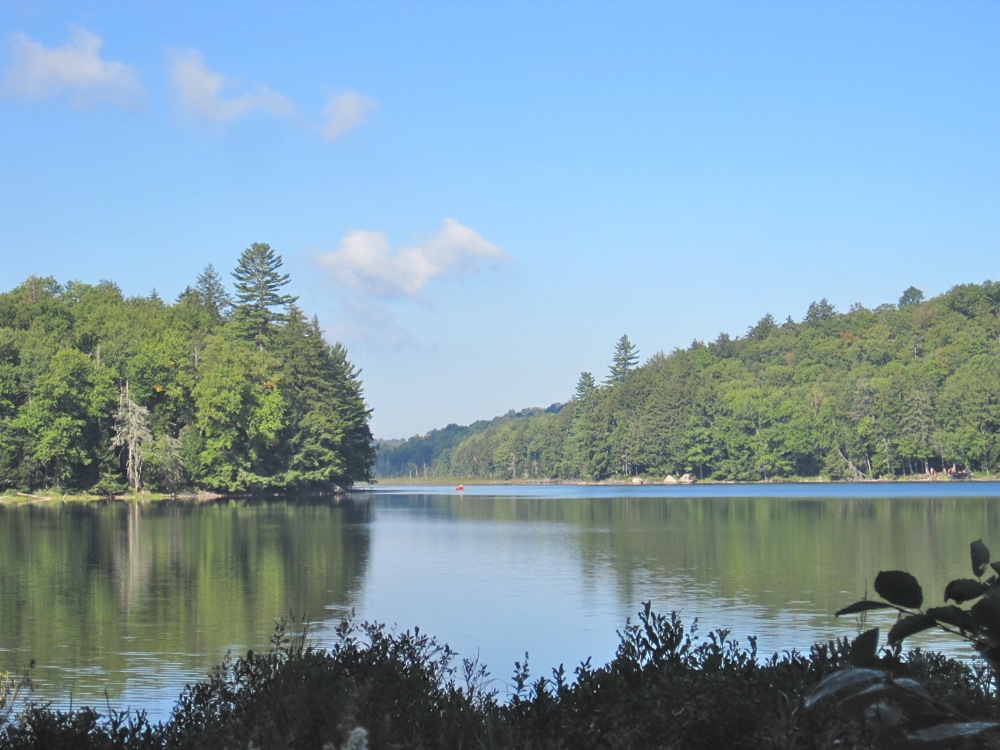 The trail is a little rugged with roots at the start, but after passing the pond, it gets smooth and really pleasant, climbing through some very pretty forest.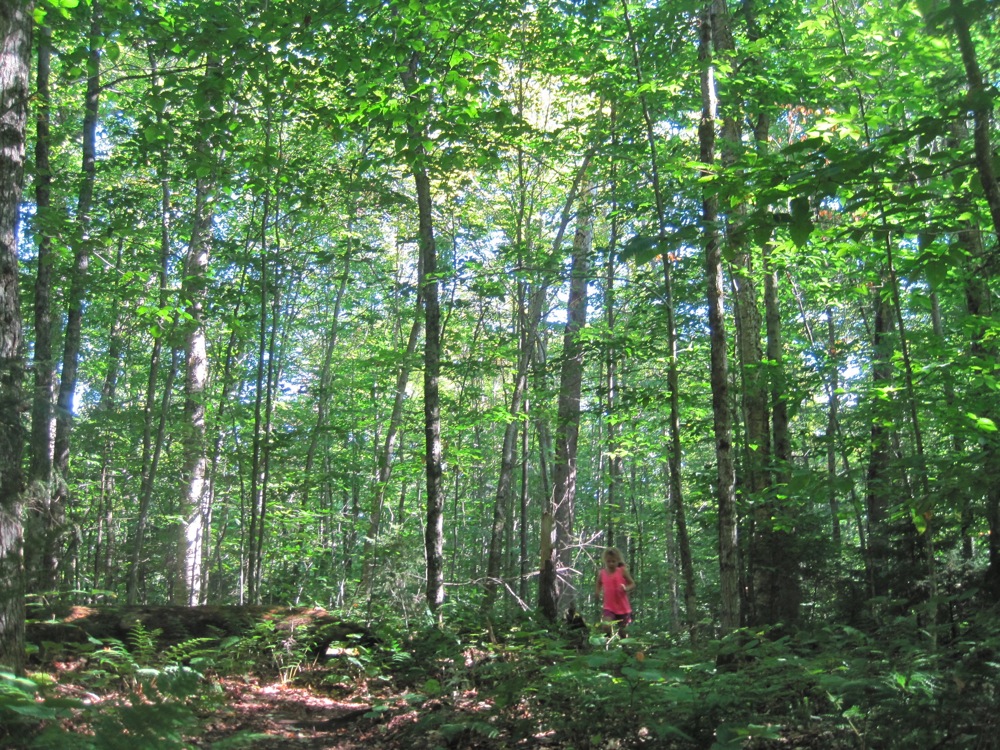 After a mile of rolling terrain, the trail begins to descend to the river. You can hear the river for the better part a mile before you arrive at the ledges.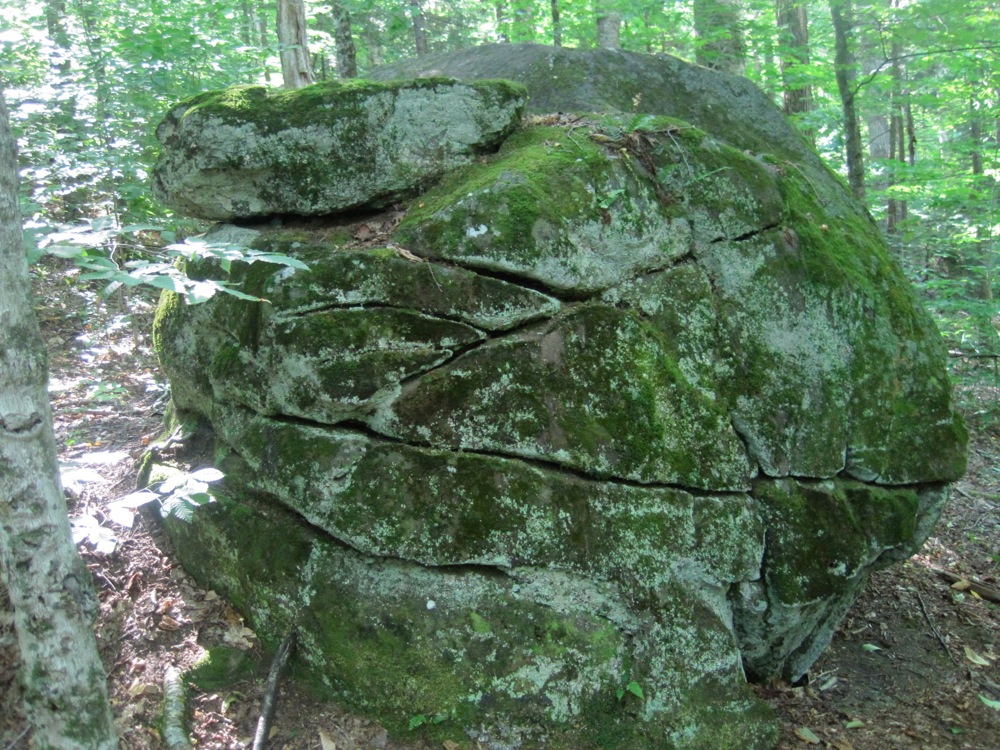 We made better time than I thought and had the opportunity to see much of Adirondack rafting fleet pass before us.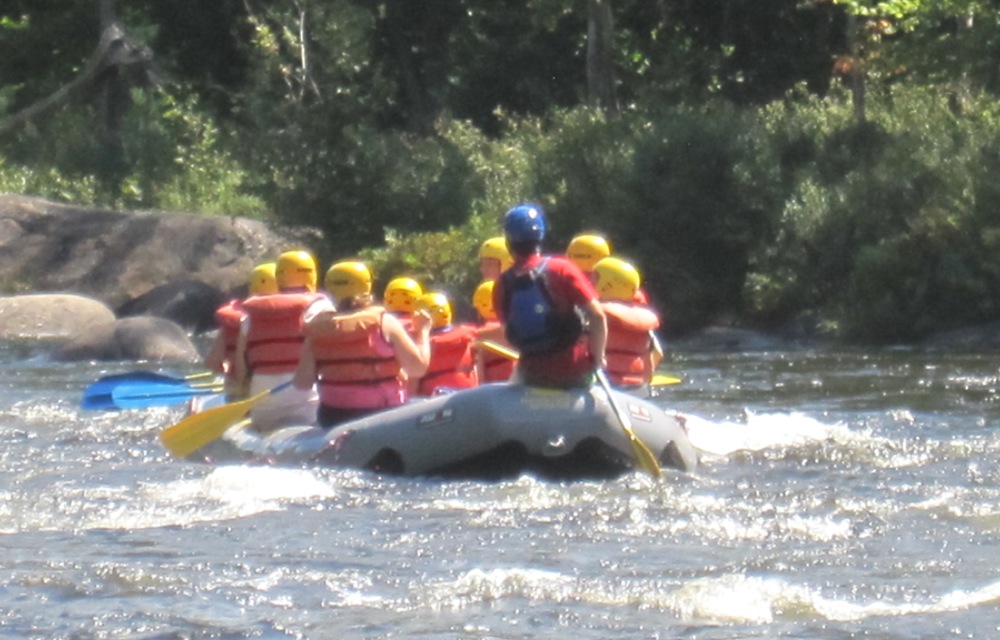 The Ledges are too big to be fully photographed, at least by me, with my current camera. The cliffs would be best shot early in the morning.  Even mid-morning is too late to get direct light on the face.  Good images aren't easy shooting into the sun, this was my best from dozens of shots.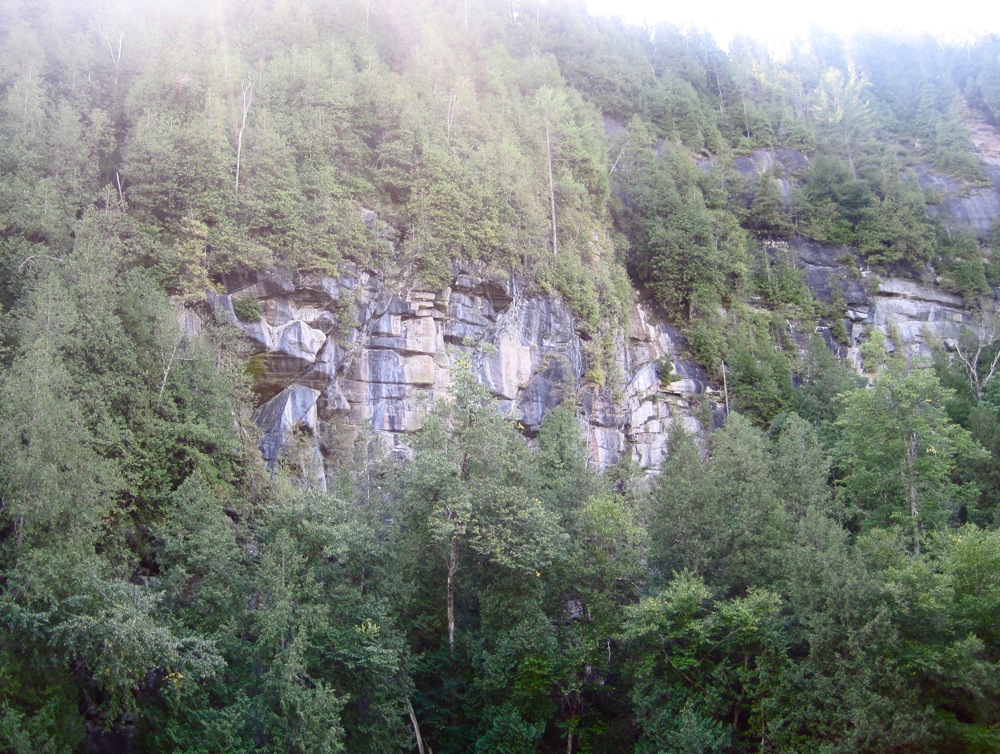 We headed back around 2pm. The forest was beautiful. The air was clear and breezy and bug free. We fell into a bit of zen march by the end, tromping together, in unspoken synchrony.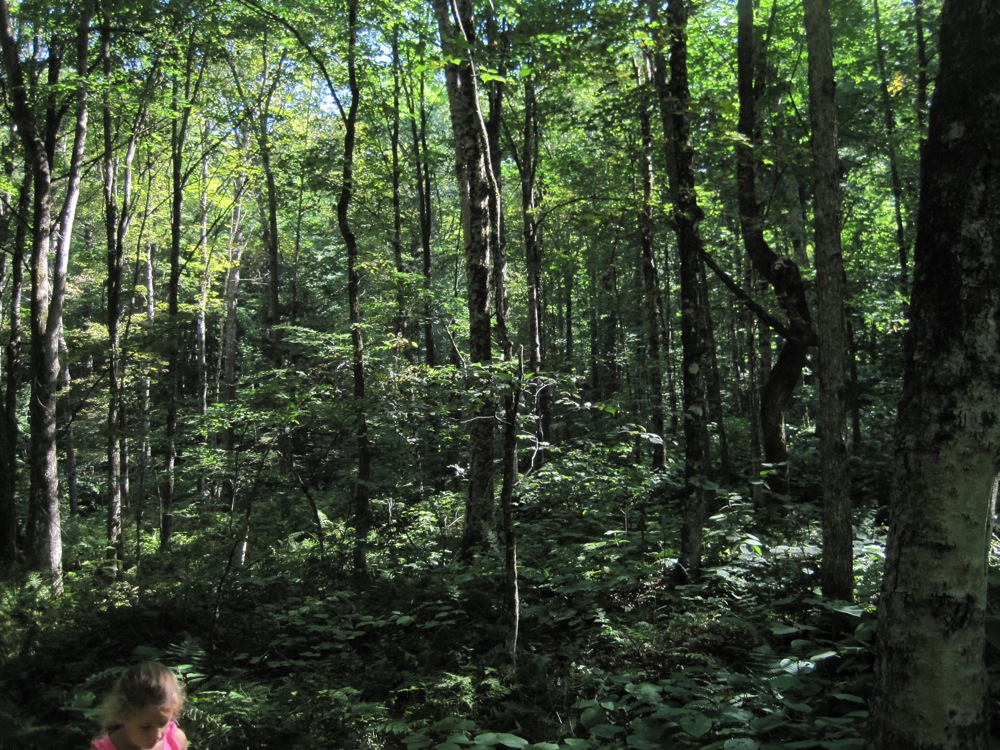 We were almost back to the car, and Neve asked if she could take some pictures of the water. I showed her how to "point and shoot." She took four shots. I think this is my favorite.