Each year the season creeps up on me. I always believe there is still time to go to the gym and get fit. Another week before I need to wax and tune our skis and boards. I can wash the old neck gator tomorrow.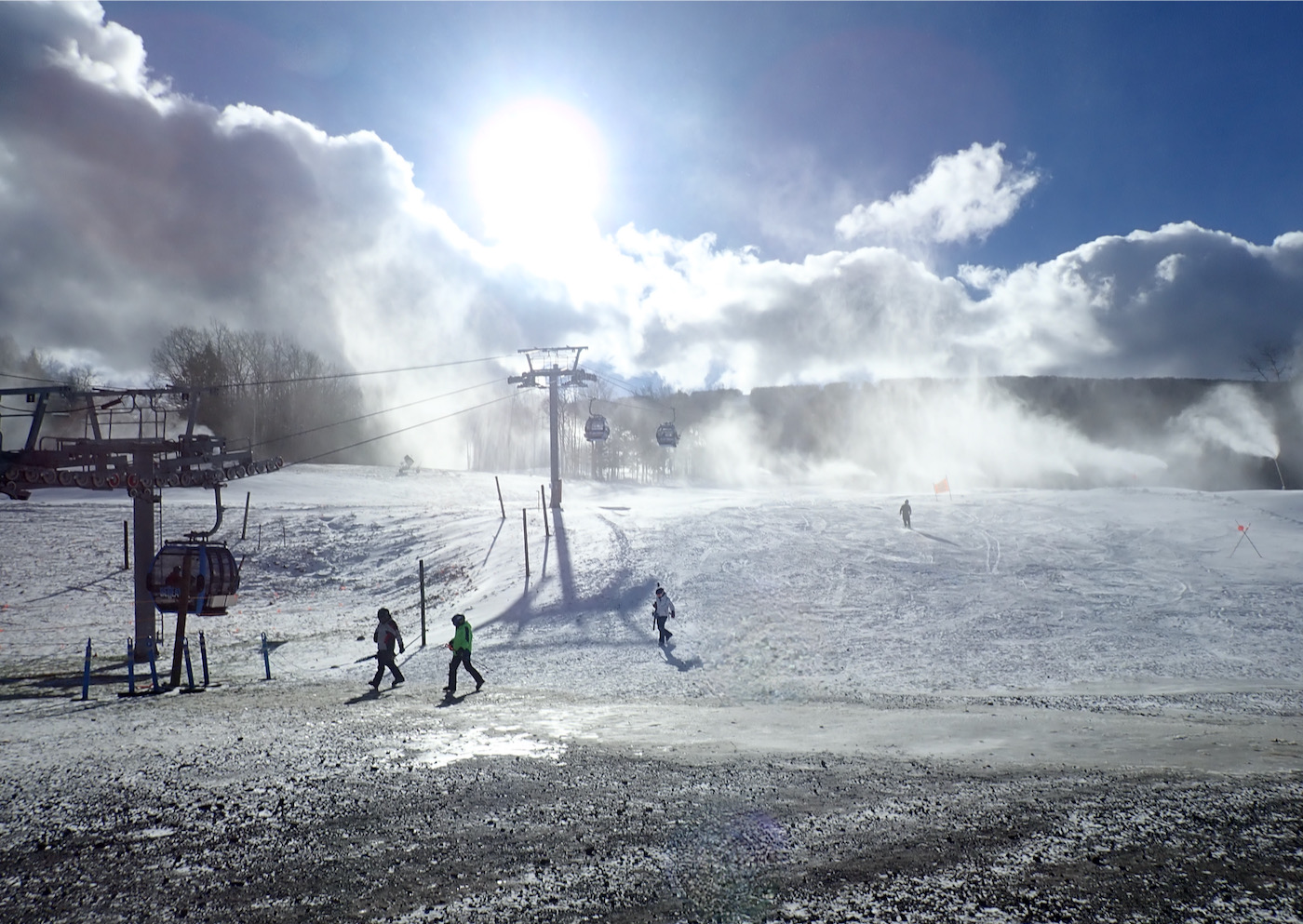 Yet the snow falls and I find myself scrambling to get out the door to the mountains. I will never take a pre-thanksgiving opening weekend for granted, but maybe if I had one more week I would have been ready. Probably not.
ORDA was ready, and they were not messing around. The weather window opened up earlier in the week and they jumped through it. Tales from opening day at Whiteface gave me pause. I agree, snowmaking efforts have really paid off.
Farah and I got a late start Sunday morning, pulling into the Belleayre parking lot just before lunch.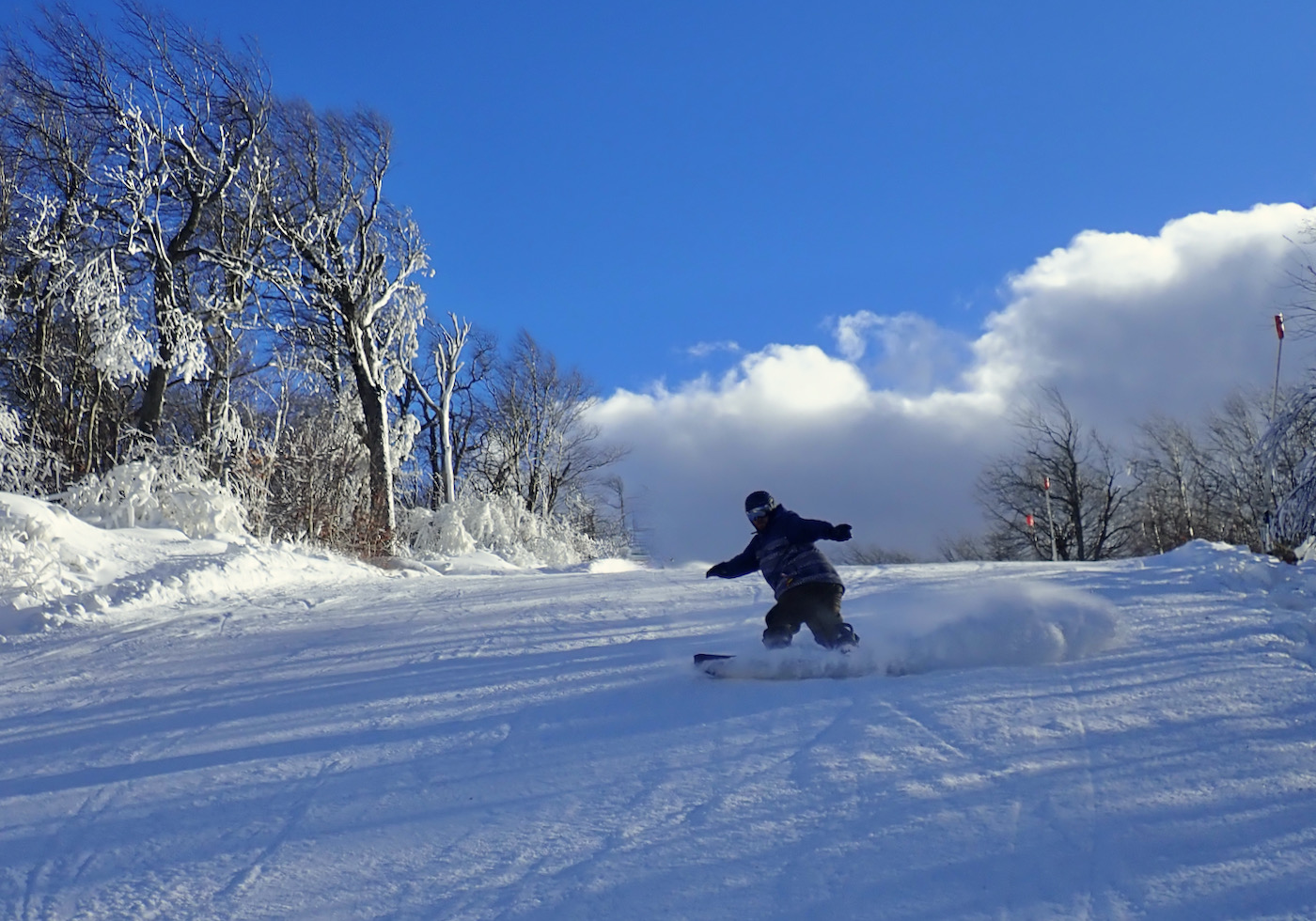 The mountain was shrouded in a cloud of snowmaking. Cars and people were also invisible, the place was empty. Maybe the adage about "no snow in people's yards" means they don't think skiing. Maybe everyone thought they had another week like me?
I'll never take a lack of lift lines for granted. We booted up quick and walked on to the Catskill Thunder. Eleven open trails provided four distinct routes to the bottom. Deer Run was the only truly top-to-bottom run. Peek-a-moose, Algonquin and Seneca provided more difficult terrain and all lead back to Lift 8 or Lower Deer Run if desired.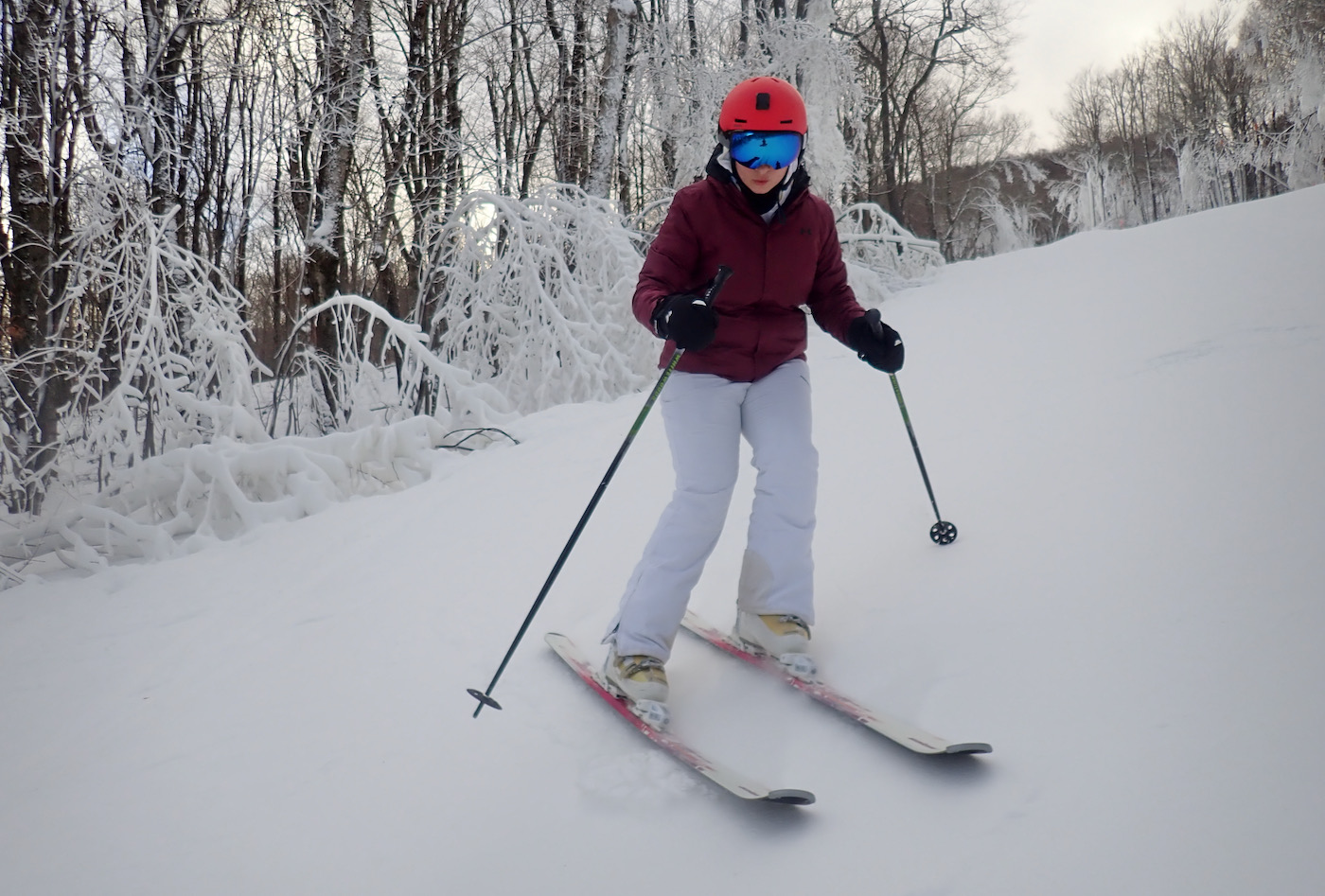 The best way to start the season is a leg burner from top to bottom, so we lapped Deer Run a few times to get the blood flowing. At the base the guns were blasting and I dare say we even made some artificial powder turns. With temps in the 20's and great snow coverage, it could have been mistaken for a mid-winter day.
With a proper warm up under our belt, we headed to the steeper terrain starting with Algonquin and then Peek-a-moose. The headwalls were a little scraped off this late in the day, but everything below was smooth cruising.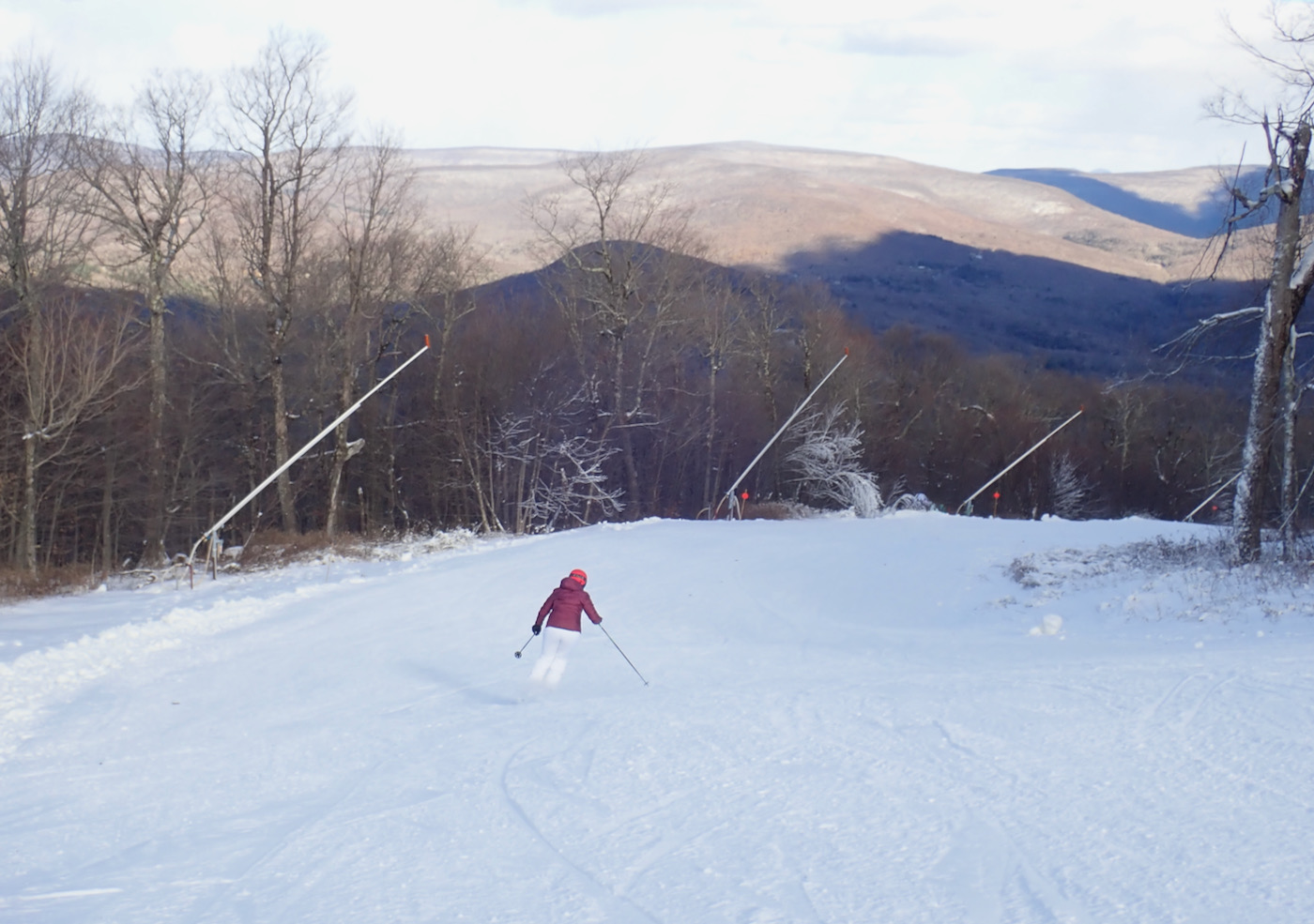 The snow caked on to the trees lining the trail and excellent coverage evidenced snowmaking hard at work. Before too long the 4 o'clock bell tolled, and we were making one last long cruise down Deer Run.
We rode through the blasting guns at the base area and arrived in front of the empty lodge to finish the day. The sense of accomplishment on the final run is elevated on the first day of the year.
I took my first big fall of the season when I was not paying attention and riding off trail into the boulders. Best to get it out of the way early, especially when you ride away uninjured. Don't procrastinate, wash the soft goods, tune the edges and maybe even get that big crash out of the way. It will be worth it.