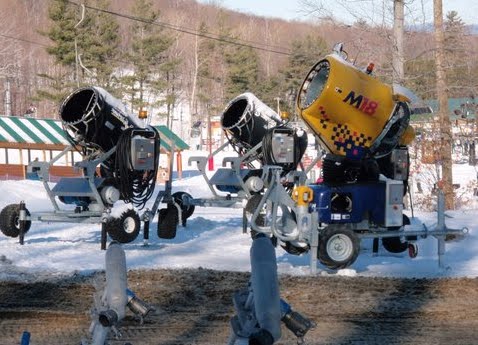 From the manufacturer's website:
The M18 inherits the structural framework of the M15 and has surpassed the productive results achieved by the M90/3 Automatic, used for many years with success. The M18 features 6 quadrijet fixed water nozzles and 12 adjustable nozzles with 6 nucleators.
Furthermore, the M18 is an energy saving machine, as demonstrated by the data: power consumption is less than 20 kW (less than 15 kW for the turbine and 4 kW for the oil-free compressor). Another important advantage is its weight, which is significantly reduced with respect to the M90/3 Automatic model.