Saturday looked like it was going to be prime after Friday's storm. My old friend Dave was in town so we made plans to ski. We had grown up riding together at Bristol, so it's always great to get together on those same slopes. We met up late morning with our significant others.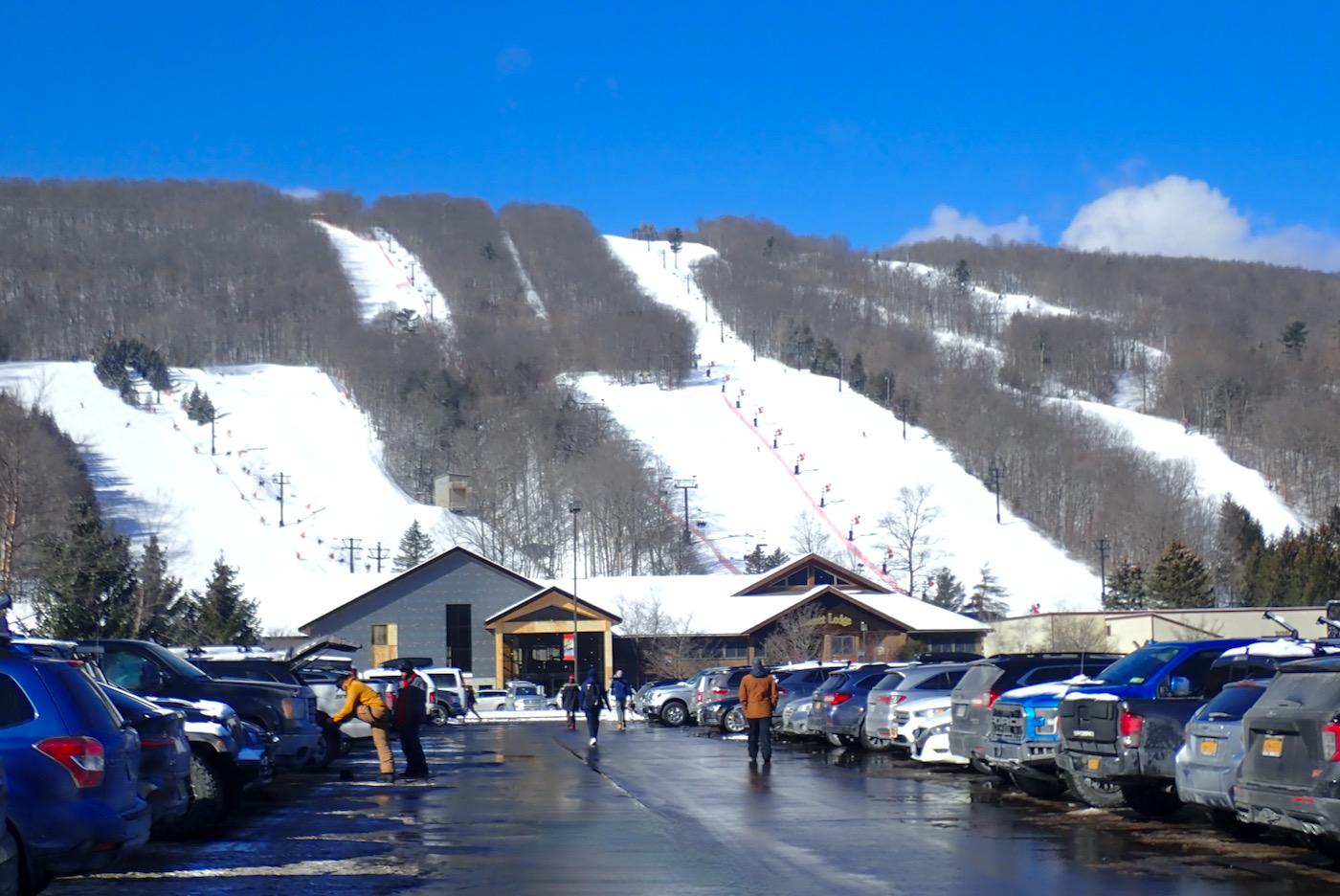 It was shortly after ten when we pulled into Bristol and made our way in from the outer lots. It was a beautiful sunny morning and people were already taking advantage of it.
After a short wait for the Comet Express we were up the hill to start our day. It was a perfect groomer day and the recent snow really help keep things soft.
As usual we skied over to the Galaxy Express to avoid any lift lines at the base.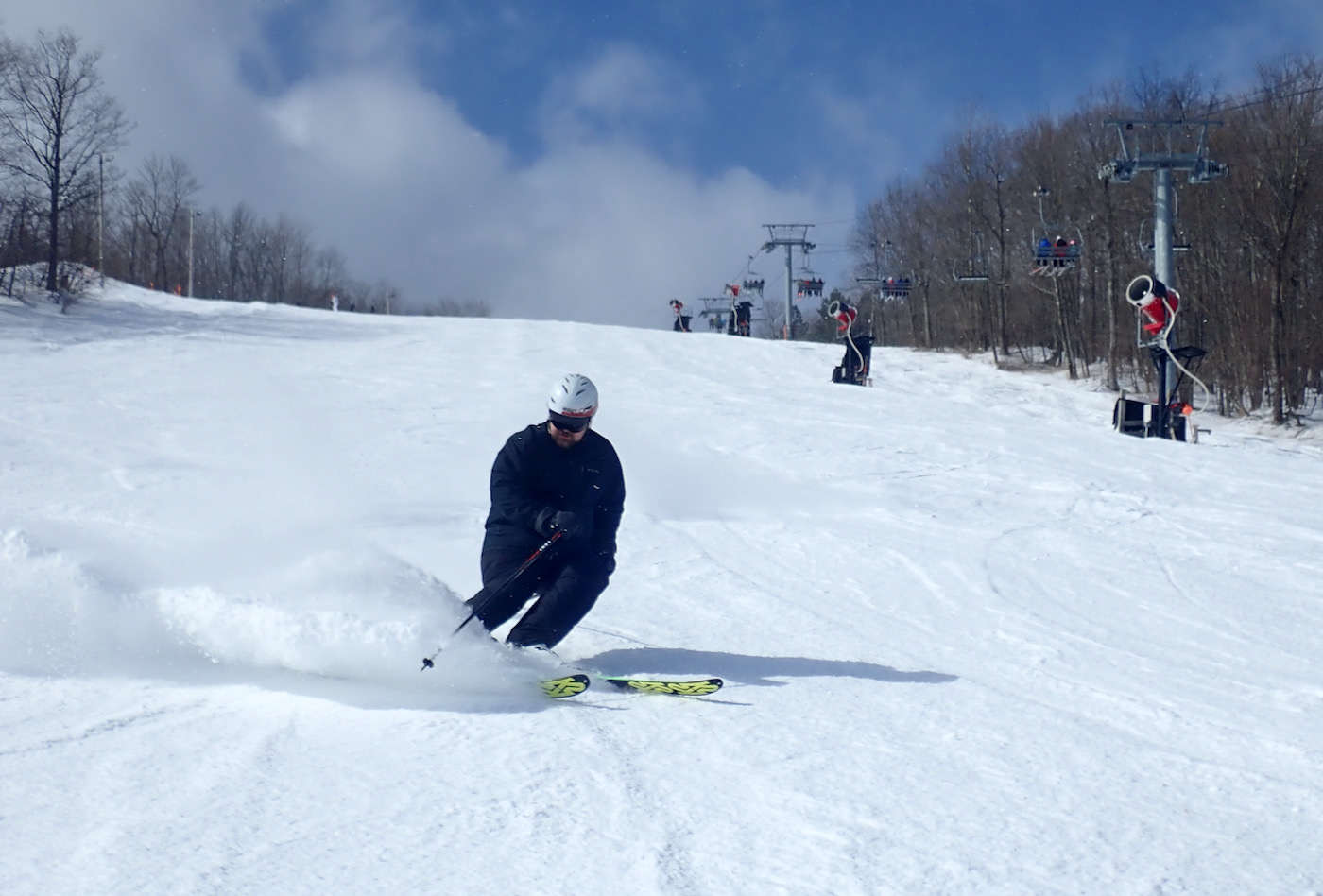 The Galaxy side has changed a lot with the addition of the Express lift and extension of trails all the way to its base. Dave and I pulled up next to a crossover and we're glad to see one thing that hadn't changed.
A set of cliffs overhanging the crossover that Dave would battle every winter. Somewhere out on the internet there is grainy cell phone footage of Dave trying to drop the cliff and slamming it, many times. We decided our knees were not what they used to and rode on down the trail.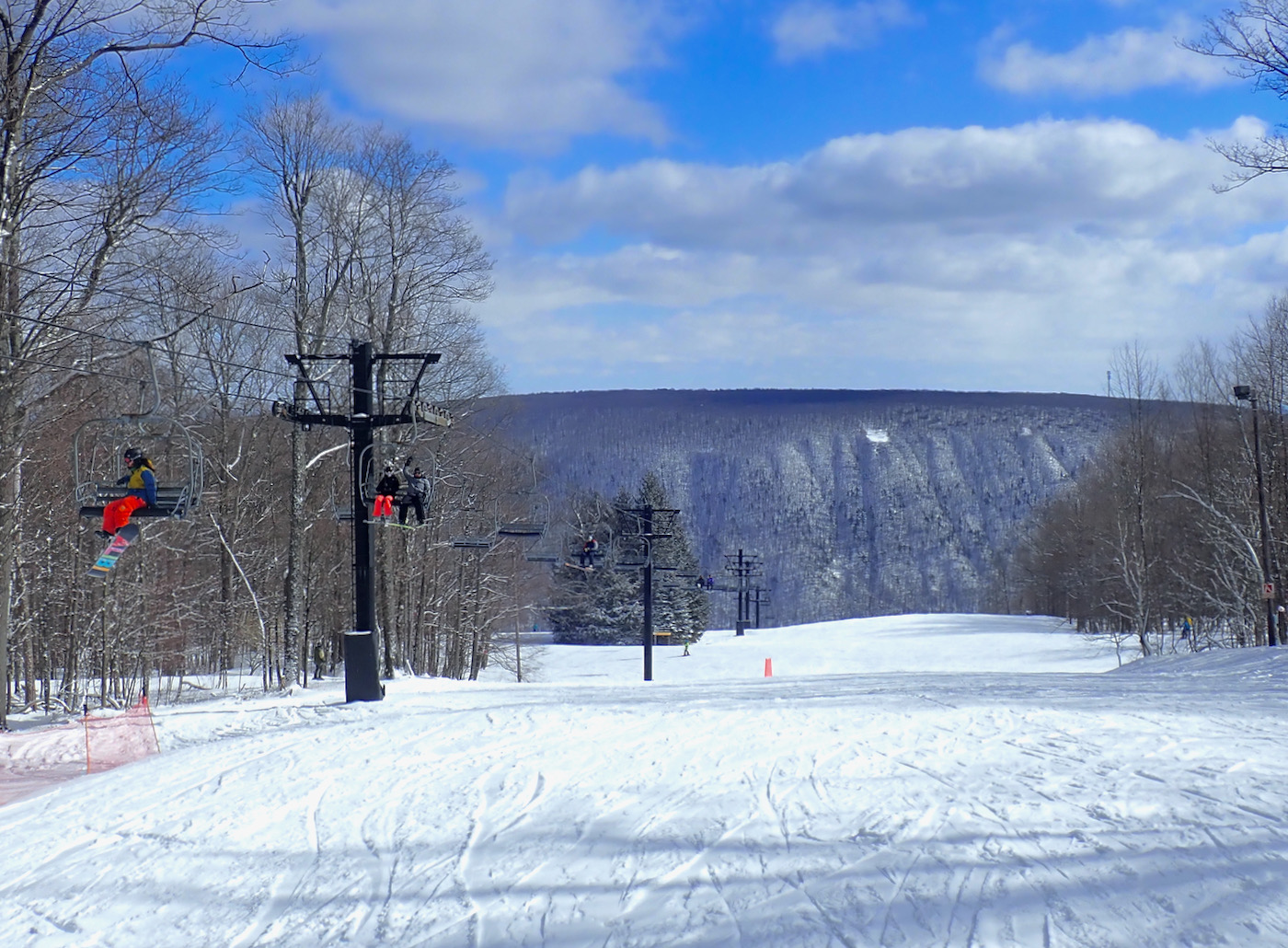 With the north side well-explored we stopped by the main base area for a quick break. The Rocket Lodge has also changed since my days in high school. The finished patio with fire pit and grill was the place to be Saturday. All the Adirondack chairs were filled with smiling faces enjoying cold refreshments.
After finishing ours it was back up the chairlift for a few hard runs down Rocket. We skied on to the Rocket triple opposed to waiting in the short line for the express. Why wait in line when you can ski on a classic? With our legs cooked, it was time to move on to the more mellow Morning Star quad.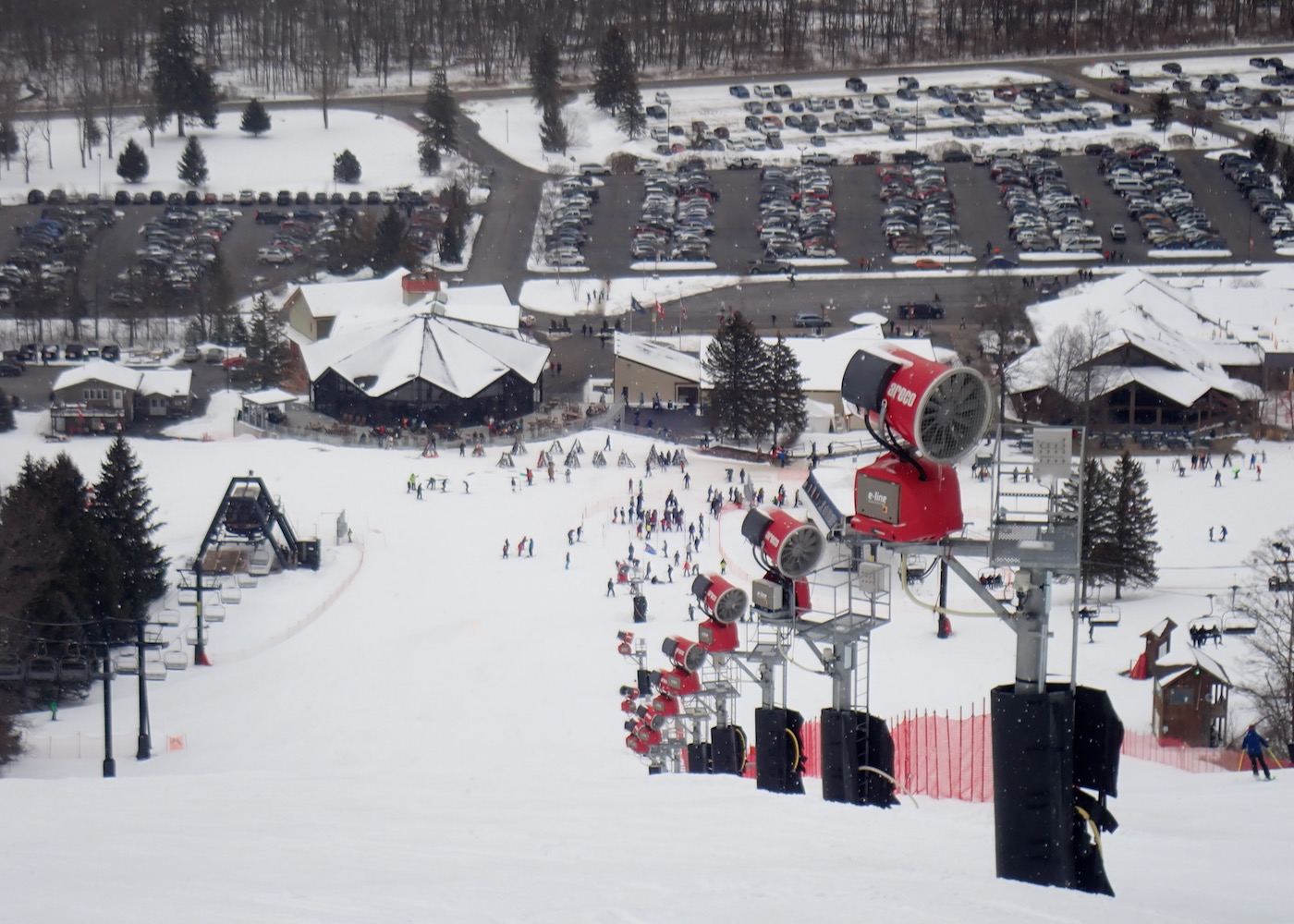 By the time we made it to the Morning Star lift the sun had been replaced with clouds and big snowflakes. We took it easy and meandered down the green circles. Dave and I were ready for more nostalgia so we headed into the small terrain park located off the lift. Most of our days in high school ski club were spent lapping this park freezing our asses off on Wednesday nights.
Definitely felt those runs the next morning. After two laps in the park and a few close calls, we had gotten our thrills and called it a day.
Skiing with friends can really make the difference. Last Saturday will go down as a classic for me. Good friends and good snow with a board strapped to my feet. Doesn't get any better.