Some things exist, while others are only in your mind. Still perfect conditions can make reality fantastic. Or put another way, just because something exists doesn't mean it's not fantasy.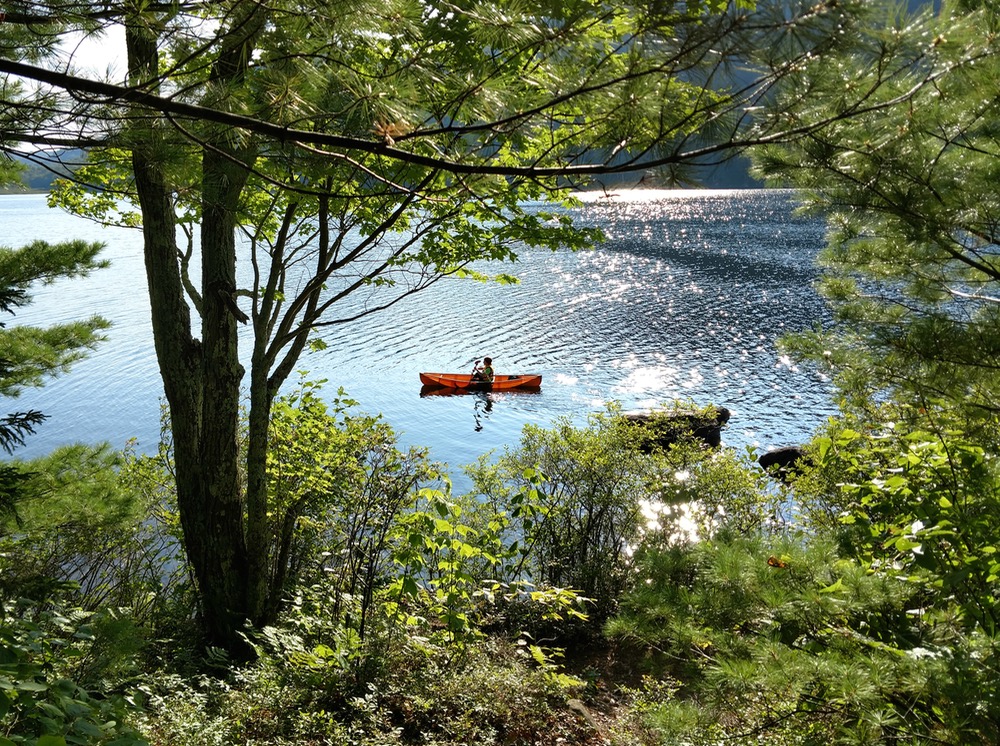 The Adirondack Dream Week is something I've come to expect every September, or at this time in my life, every August. This is not to say that conditions are dreamy every year. But it's often enough to keep the dream alive.
This year was just about perfect. Sunny, cold, breezy and almost bug-free.  We didn't really have big plans when we arrived. Mountain biking, glade clearing, trail maintenance, gymnastics, paddling, walking and drinking it in.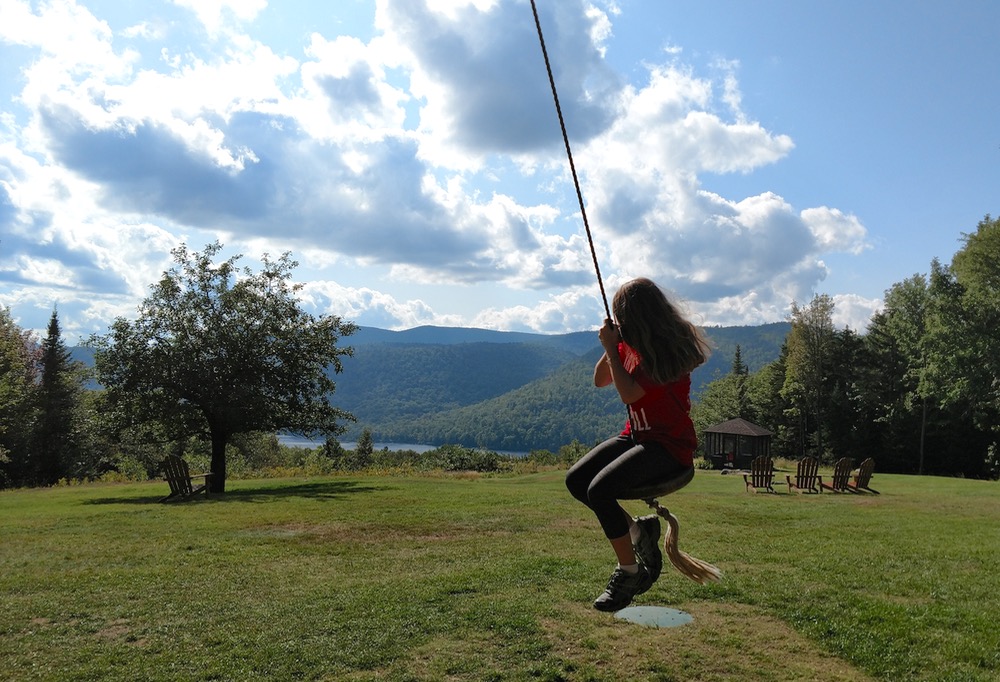 Steve Ovitt of Wilderness Property Management had done some more trail work for us this summer. A few nice improvements that make wetspots easy to navigate under almost any conditions.
It's amazing to me that I spend my free time working in our woods. I worked on our trails and cleared out the brush that was blocking access to the headwall on six turn hill. It's what I want to do.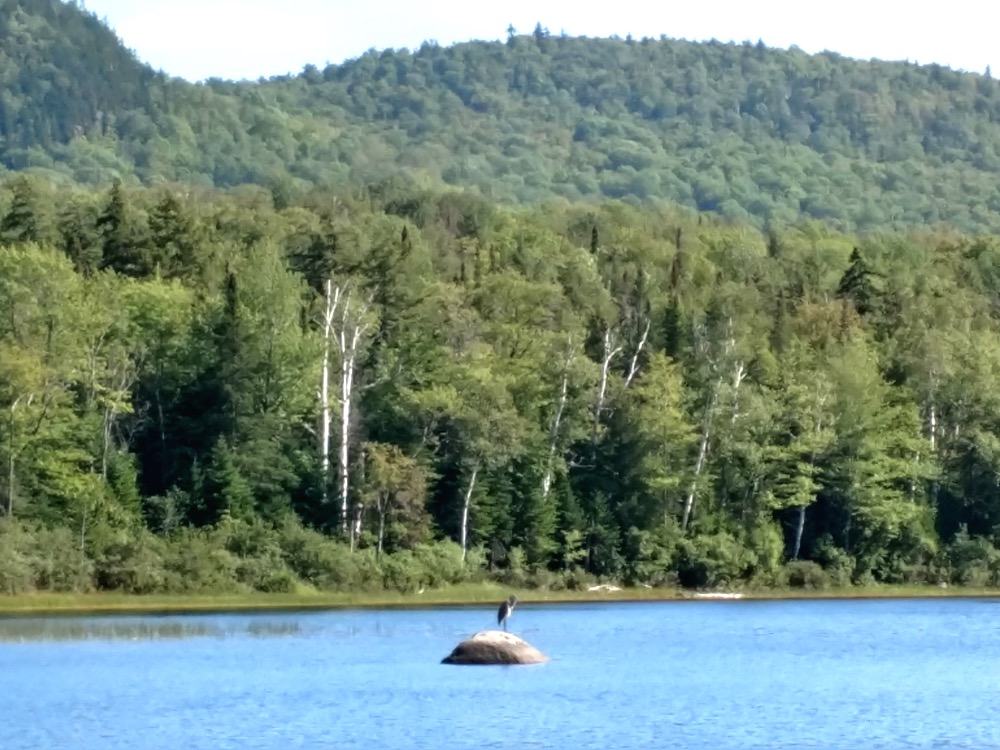 We spent most of our time in Johnsburg, split between our place, Thirteenth Lake and North Creek with one excursion by raft into the Hudson River Gorge.
The weather was a bit unsettled from time to time, but dry and mostly sunny, really perfect. Lots of hammock time.
We are lucky to live close to Thirteenth Lake.  It's big and deep and clean and beautiful.  We swim and paddle and watch birds and practice gymnastics in her waters.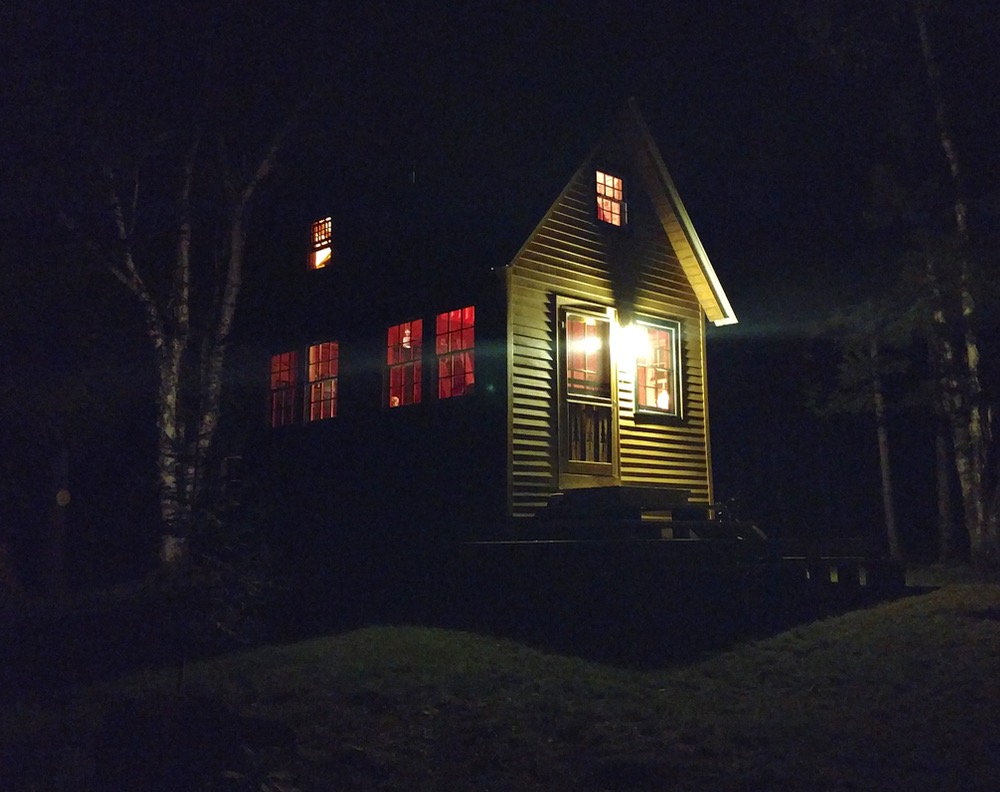 I had one more job I wanted to finish this summer. As evening fell the night before we left, I thinned small trees from our yard to give us more room to operate when the landscape is laden with snow. For a moment it really felt like it was all coming together.
When it all goes right, the Adirondack woods are heaven.