I looked up at the stars with my head cocked all the way back, as if my body was about to be sucked up into the heavens. This view alone was worth the two year wait since I first heard about the cliffs along Lac Long, a little north and west of Quebec City. It was Friday night, and it felt great to settle in after hiking by our campsite inadvertently, well past dark.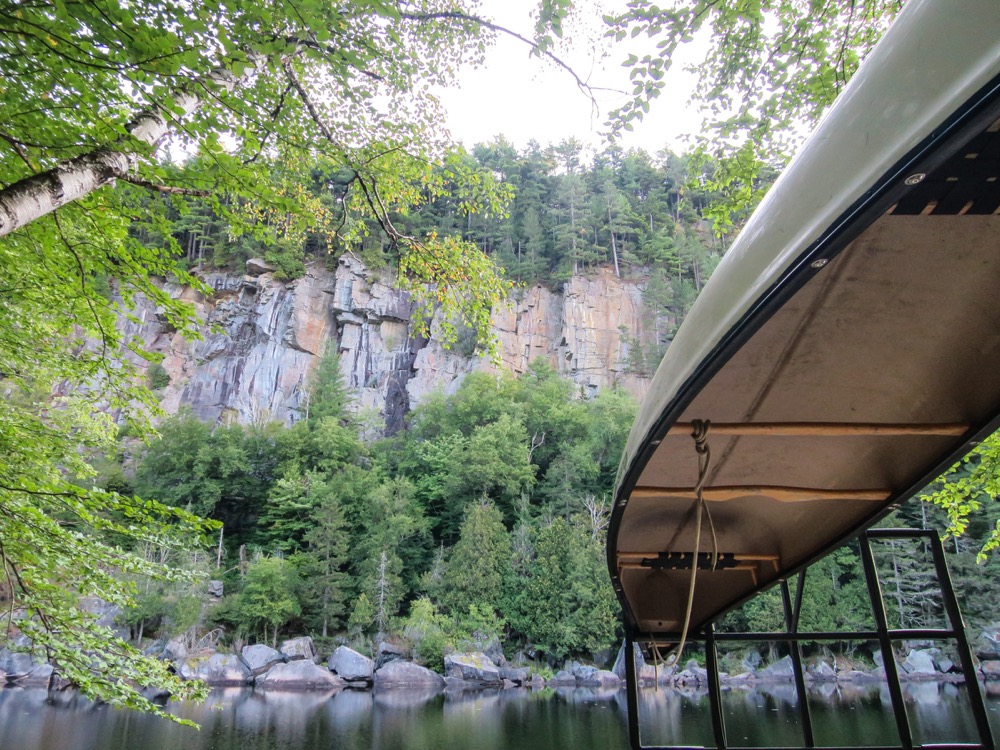 The park is a climbing-insiders favorite here, providing a mix of established and open traditional lines in a setting that is neither remote adventuring or old news, a locals spot that's also worth a pilgrimage. Perhaps the reason it is so perfectly overlooked, like Val David, is that it resides in yet another Quebec regional park.
Zooming in on the area in Google Maps doesn't even show a spec of the default green, just some lakes and a lack of roads. Like I said, perfect.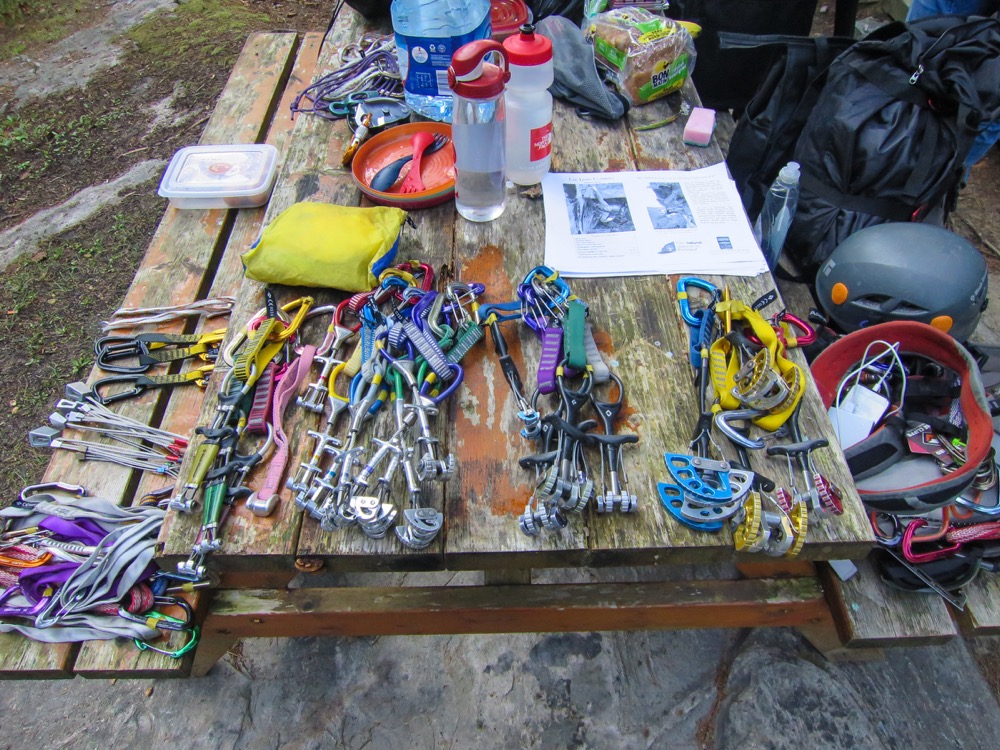 The usual foibles regarding English are in play here and one guidebook seemed to say that camping sites could be shared by two tents and four people. As it turned out, our party had to procure a second site, and we were fortunate that there was another exactly where we wanted to be, deep in the woods across from the cliff and next to the Tyrollean cable that would take us directly to the climbs.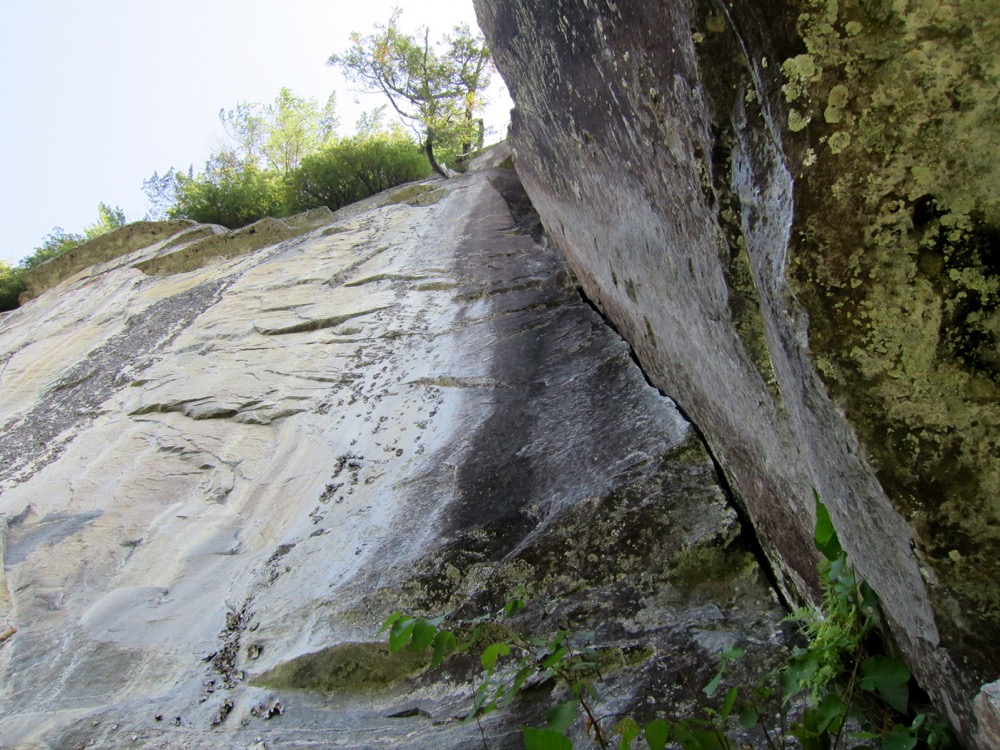 The cliffs themselves are typical of Quebec, a stout and solid gneiss that deserves any pun about how nice climbing on them can be, provided you're not a beginner. Because the area is almost all trad, and the cliff itself runs a 25-35m average height for a single pitch climbing, it's pretty intimidating.
The climb I wanted to do the most, Fougère à me plaire, I decided to push a day to Sunday so I could get a little more used to the area and build my confidence. While rated at 8+, to my eye it looked harder than Golden Dream — the 5.9 on the cover of the Peterskill guidebook — that I sailed up a few years ago.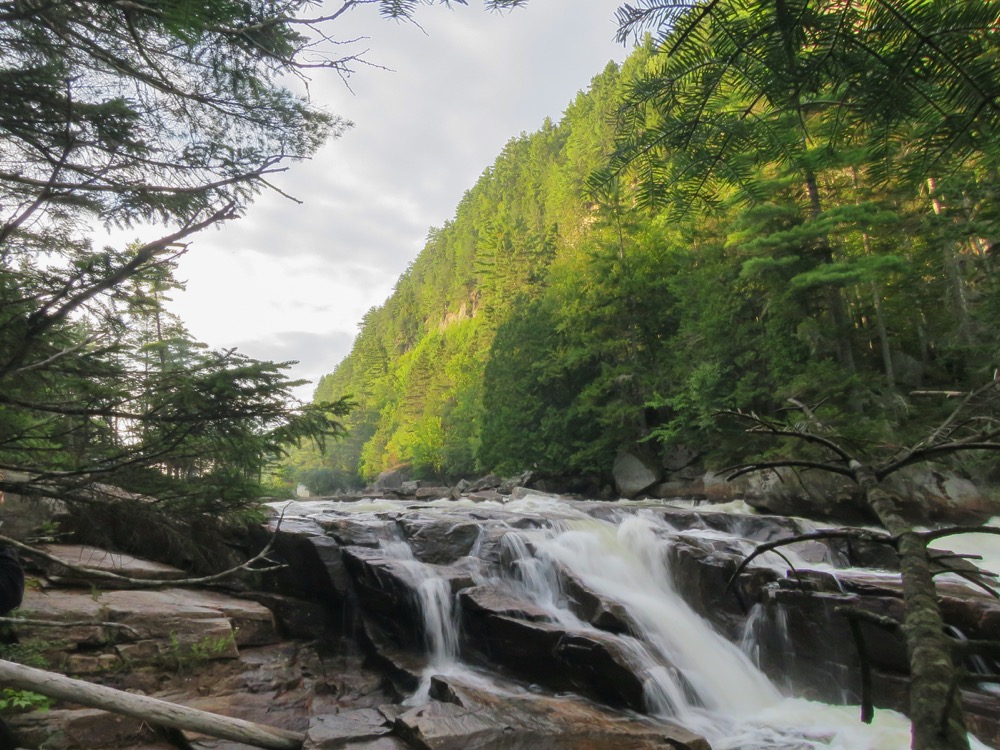 But whether it was the liquid courage of Saturday night, or perhaps the sunburn from being out all day, it wasn't meant to be. I woke up poorly rested the next day and neither medicine, water or coffee could fix what ailed me.
Much like training in the off season, I am coming to recognize that if you have physical goals, you have to keep them at the forefront of your mind to give yourself the best chance to succeed. Hopefully this won't be a lesson I have to learn more than once, although no excuses are needed for a second trip to Lac Long.