I follow the lake effect snow in central and northern New York at this time of year. Sometimes it takes a little more work. Last week Holiday Valley came up big reporting 19 inches from Wednesday through Thursday night.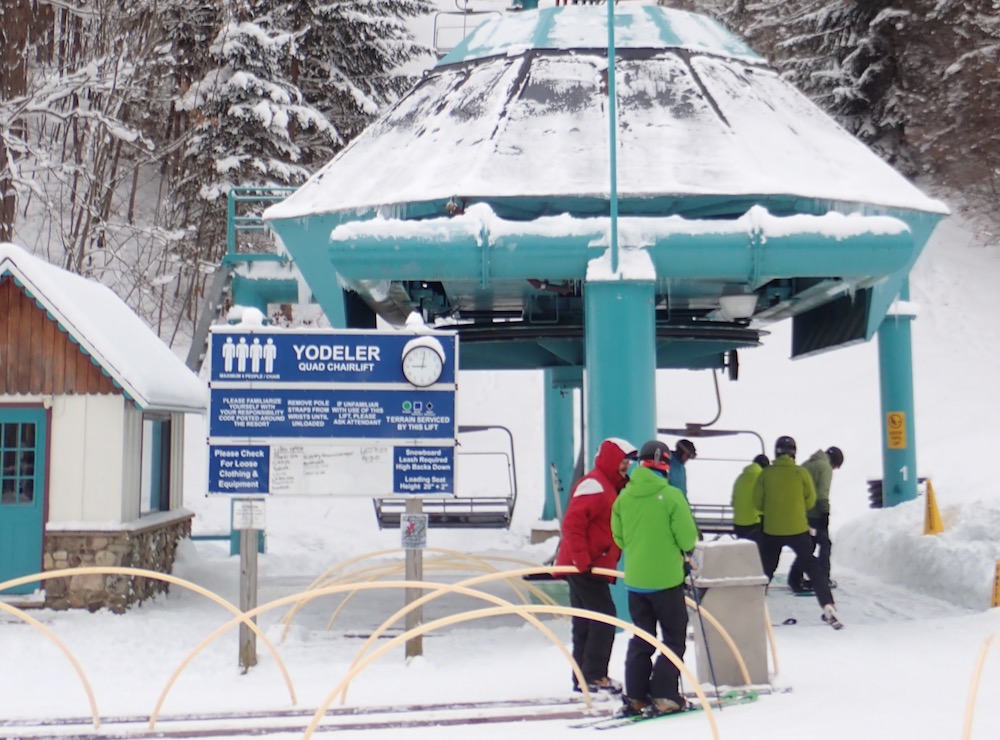 After work on Friday I linked up with my friend Alex in Rochester to plan our swing into Western New York. On Saturday we headed to Holiday Valley. Another friend, Katie met us at the Yodeler Lodge just as the lifts started spinning.
I'd taken trips to Holiday Valley as a kid, but Katie grew up skiing there. Even better we were joined by her father John, aka Wiz. John spent the last 27 years on patrol at Holiday Valley and his family has a deep ski heritage in western NY.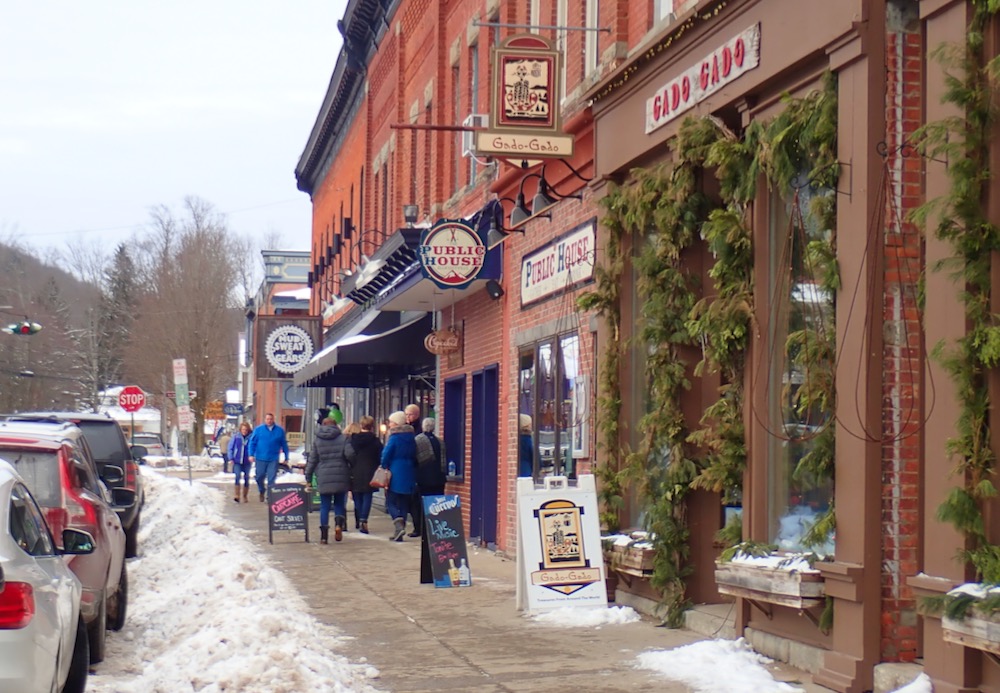 We said our hellos as we walked onto the lift and headed up. From the top of the Yodeler quad there's variety of terrain available. Head east down the ridge under the Mardi Gras Chair and drop left for blacks that take you back to Yodeler or head right for cruisers down to the Morningstar Chair.
Yodeler is a great place to start and avoid lines. On our first run we headed west, down Candy Cane Lane. The meandering green was packed powder all the way down to the Tannenbaum Express. The top of the lift is the highest point on the mountain and you're met with gorgeous pine trees that run all the whole way down these mellow winding trails. This area was one of my favorite for the views and the solitude.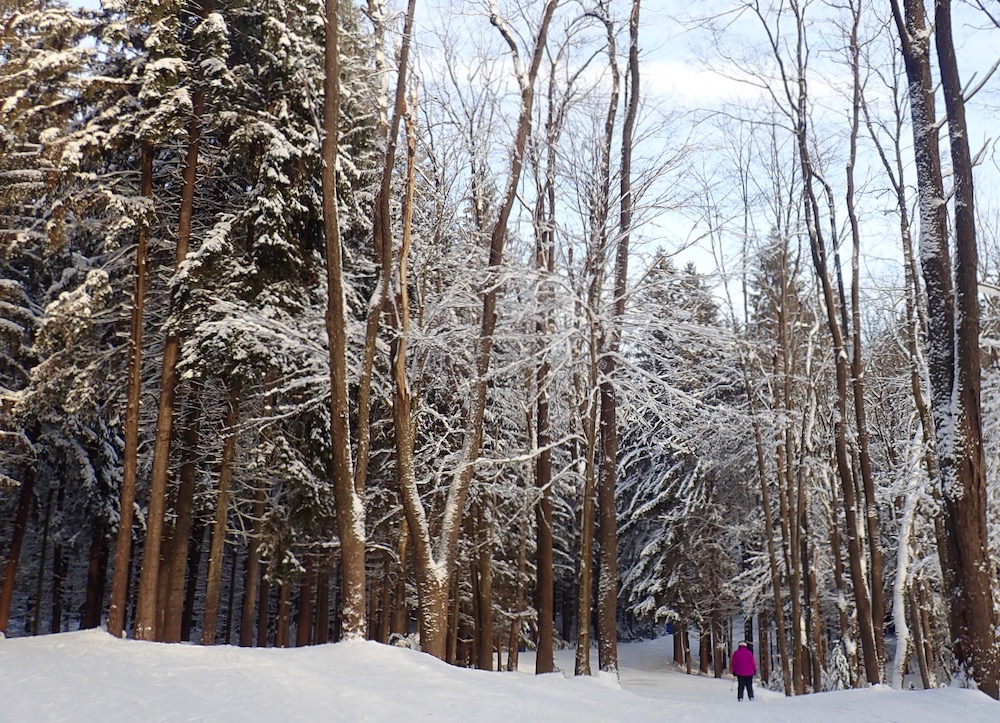 We explored the rest of the mountain connecting over to the Morningstar chair and riding its namesake trail. Morningstar softens up nicely with the sun exposure and ops had left snow whales on the sides for play. Next stop the base area on Northwinds.
We pulled up for a break just as skier ducked the rope on Cross Cut. John stopped him, and sent him on the correct path. He's never really off duty. Earlier that morning he'd helped someone struggling with chest pain into the lodge.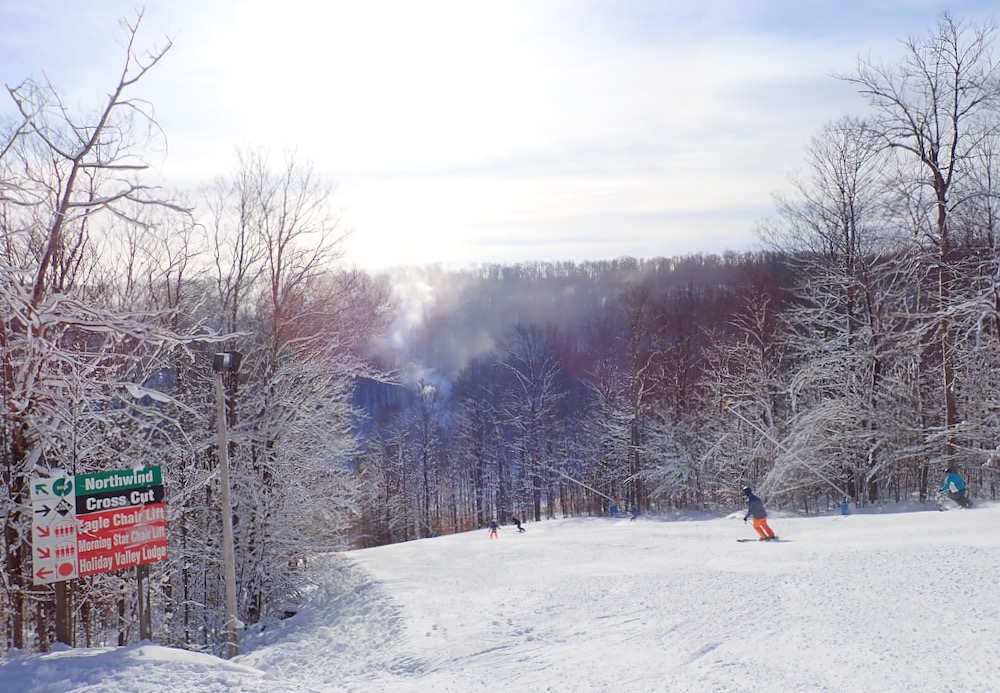 Then it was Cindy's Quad to the diverse terrain on the East side. The infamous double black "Wall" wasn't open, so we satisfied our steep craving on Maple Leaf and Snoozer. As we made our way across the mountain John filled us in on it's celebrities and history.
You see some funny things when you've been on ski patrol as long as John. Among other tales, he told us of the Saturday night regular who cooks perogies and bumps music with DJ lights in one of the lean-tos.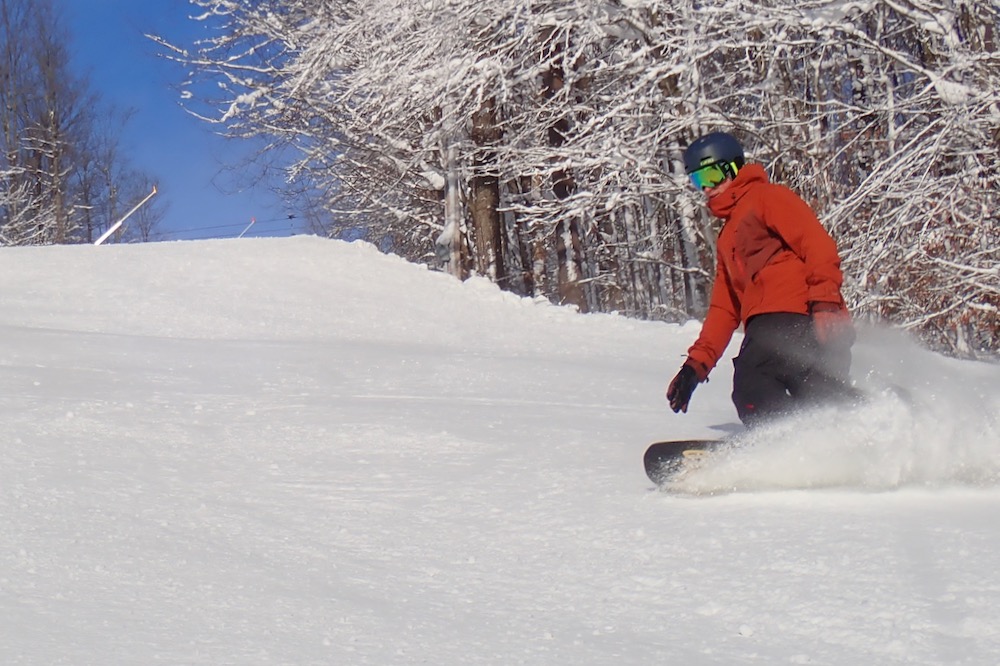 We made it to the Snowpine Quad on the fir tree-lined Bear Cub and then worked our way back across to Yodeler. Holiday Valley really benefits from its wide layout. It was a busy weekend but it never felt crowded, we skied on to most lifts and the snow held up well all day.
The runs under the Chute and Yodeler chairs hadn't seen much action, and remained well groomed late in the day. After some hard laps down Chute and Edelweiss we called it a day.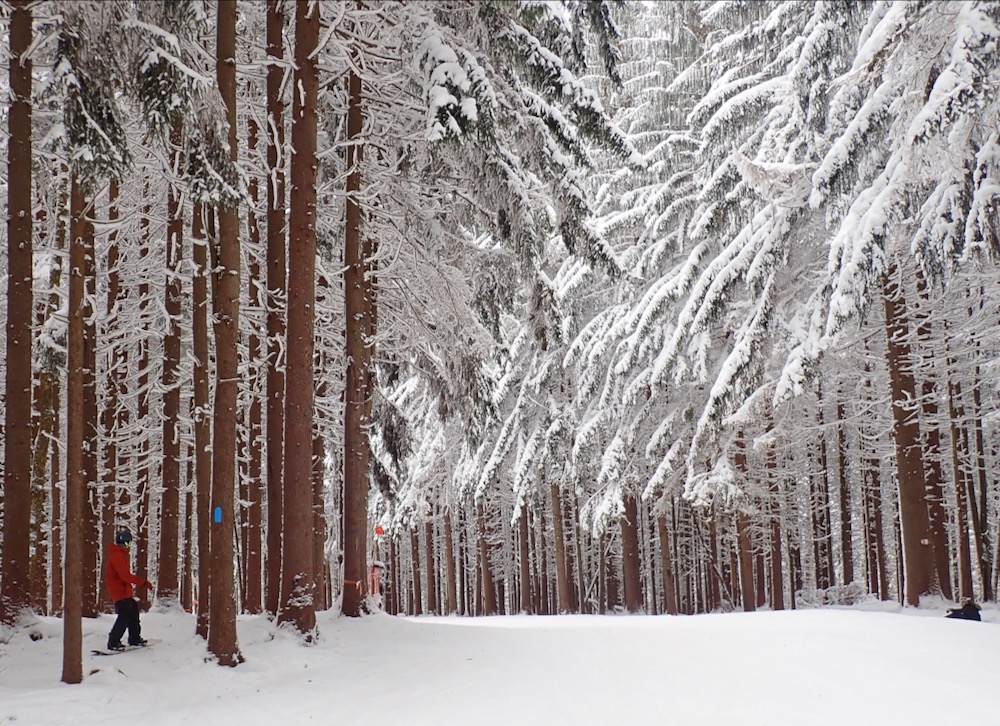 The only thing left was to celebrate with a cold beer in town. Ellicottville is a busy little ski town, and despite the 13 degree weather people were out enjoying the day. Of course, It wouldn't be right if we didn't go local, so we went to Ellicottville Brewing Company. Inspired by the Pierogi guy, we split a dish and said cheers.
In Western New York, where the Allegheny plateau meets the Great Lake Basin, in the ski town of Ellicottville, there is a fresh snow, cold beer and good food warning in effect.
---
A big shout out to the Boardroom Snowboard Shop. I had some technical problems and they were able to answer warranty questions and hooked me up with an sweet demo board for the day.