A small but passionate contingent of NYSkiBlog contributors live north of the border, in a place affectionately called The Hinterlands, also known as the province of Ontario, Canada.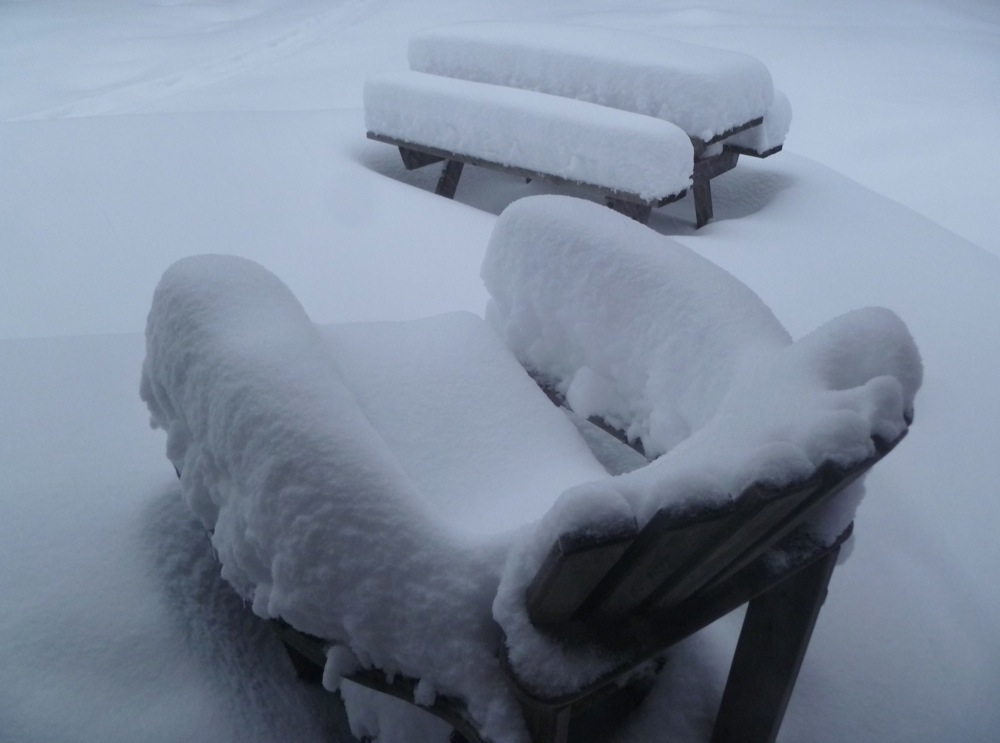 One could argue that the skiers up there connect with the New Yorkers because the "mountains" of the Hinterlands are, geologically, part of the same range. The Adirondacks and the hills of Ontario are all part of the mass of rock known as the Canadian Shield, connected by a feature known as the Frontenac Axis.
The problem is that while the Adirondacks dodged the bullet on the last glaciation, the Hinterlands did not. Consequently, the "mountains" north of the border, while being really old, are also really worn down. Which could be a problem, for skiers.
Yet somehow, it isn't. Hinterlandians chuckle when New Yorker's lament ski hills with less than 1000' feet of vert as they make do with much less on a daily basis. Calabogie Peaks, the ski hill with the highest elevation in Ontario, tops out at 232 metres, or 761 vertical feet.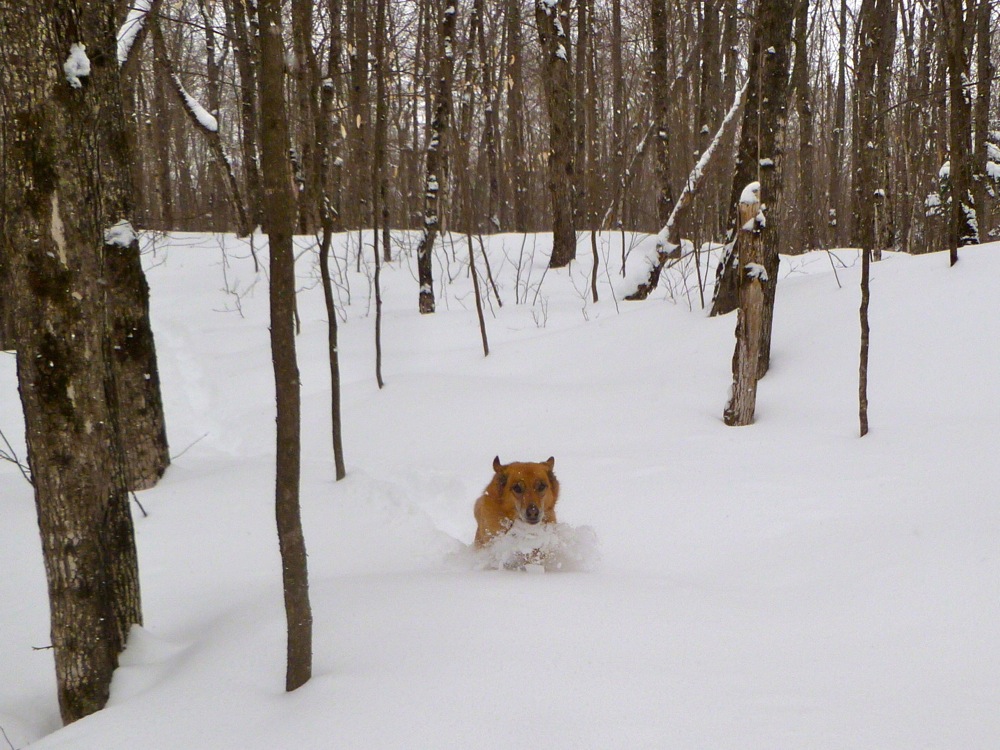 Hinterlandia it is what is, so her skiers make mountains out of molehills, finding stoke and powder in small doses, punctuated by short climbs or chairlift rides. The good news is that the Hinterlands get a lot of snow, particularly those areas east of Lake Huron's Georgian Bay.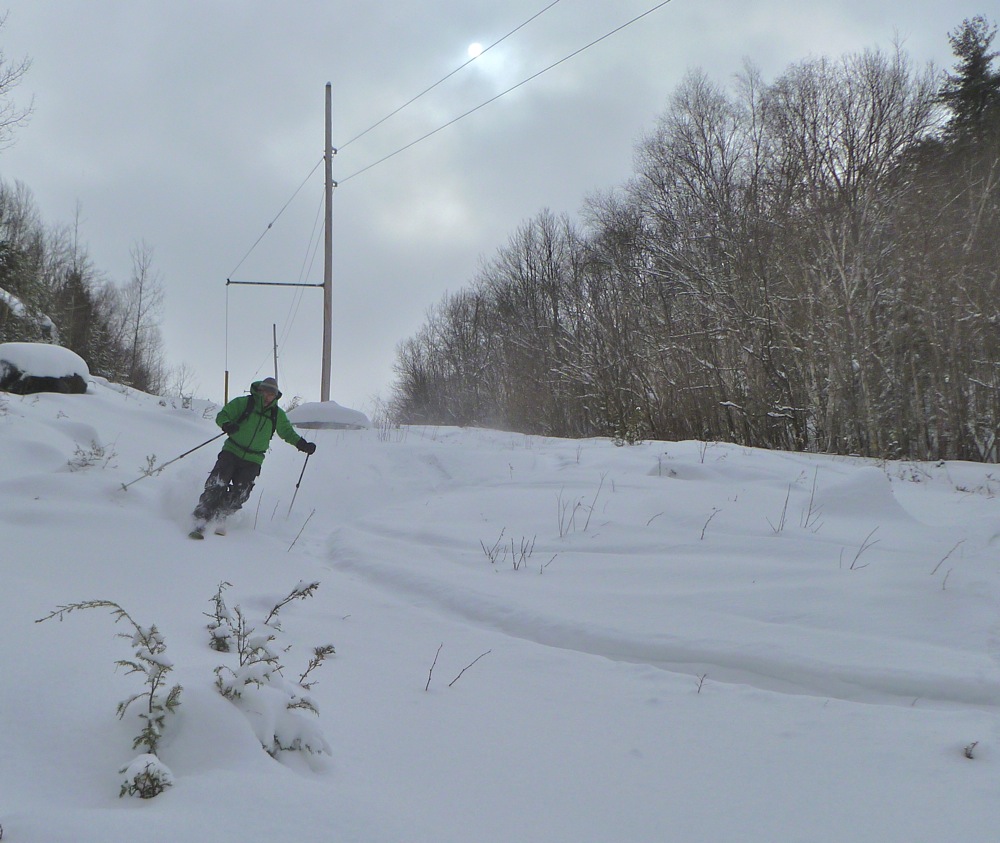 Lake effect takes on a special meaning in these parts, and skiers start salivating when they hear the weather forecasters talking about "streamers off Georgian Bay." These narrow bands of snow can drop a foot of snow in an afternoon, and if it lands in the right place, well, it is game on.
The 2012/13 season north of the border was another typical year; colder and snowier than much of New York, with a trademark lack of vertical.  That's not really a bad thing.  We like our friends from the north, and if it was perfect where they are, they might never come down to visit.