Skiing Whiteface can be a life changing event for some skiers, an inbounds approximate for the terrain in Tuckerman Ravine perhaps. Some of the aura comes from the two Olympics that Whiteface hosted. Seeing the start gates and score boards makes the mountain the ski equivalent to the old Yankee Stadium.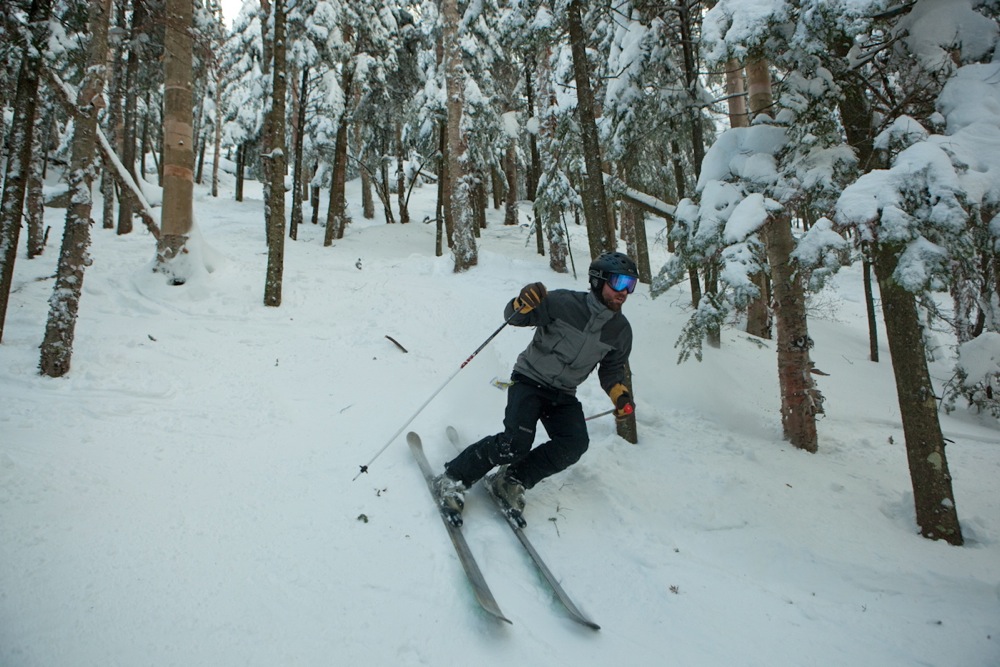 More importantly to me, the Adirondacks have a seemingly infinite wilderness, even from the safety of the manicured slopes of its signature ski resort. If nothing else, on a sunny day the views reinforce the actual meaning of the word awesome. My first pilgrimage to the steeps this year found the mountain in excellent shape, certainly set up for a big spring. After brutal winds shut down the upper mountain on Friday, today seemed earned even if we were only riding the lifts.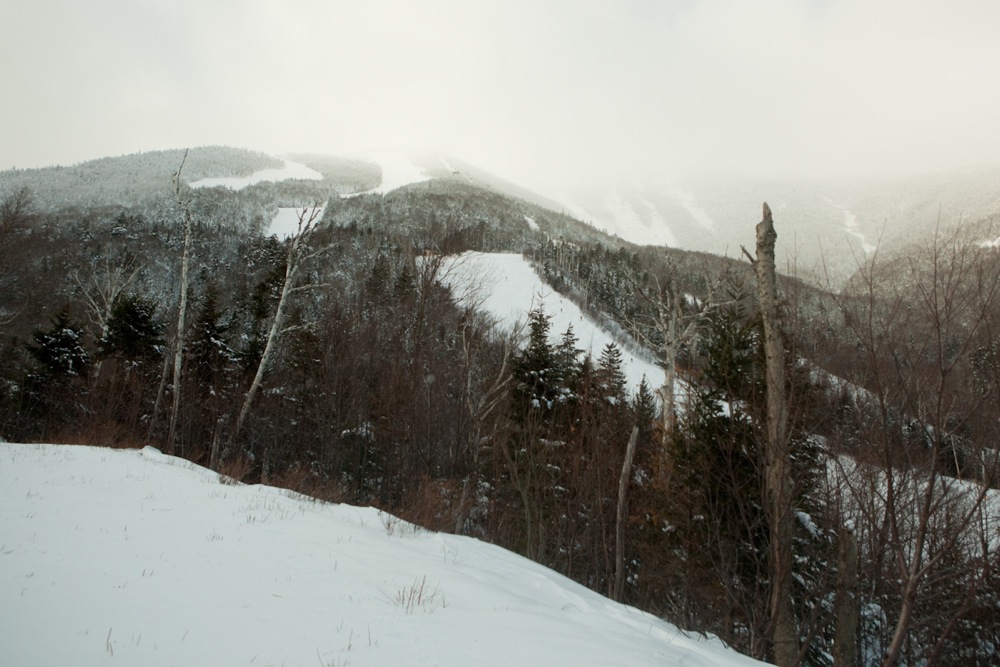 Conditions were soft and spirits were high. The focus of this piece could have been about some never ever's exploring the gentler side of the Face, as I actually enjoy moonlighting as an instructor, but it was tough to turn down an offer to ski the challenging slopes up high. Cloudspin and Skyward were in great shape and devoid of people.
Although I traditionally enjoy the narrow and winding trails that characterize some of the Northeasts classic trails, there is something gratifying about bombing down a steep and wide trail in good conditions, especially when you have it to yourself. I hate to say that it elevates our home terrain to some of the pistes out west, but since Whiteface does indicate several elevations of local competition on the lift towers of the summit, I like the pun.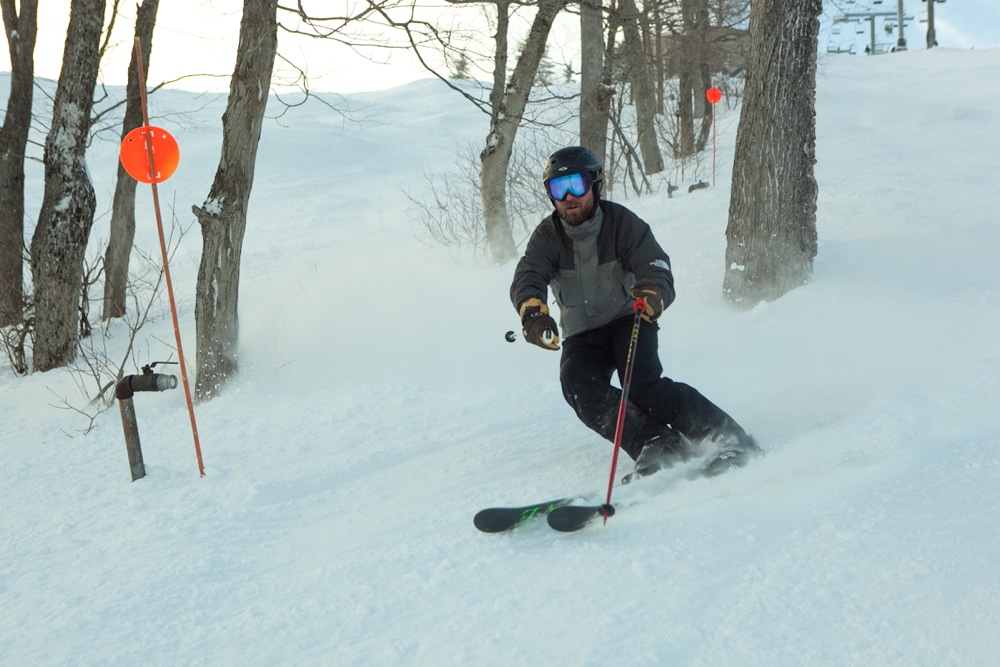 The most fun I had was on Little Whiteface. Some ropes dropped on a few marked glades, and although they had been skied the tracks were as fresh as they got today. Even mid-mountain the sustained slopes are a tremendous asset and seeing a few people walking down in various spots made me feel like a superstar even if I felt bad for them.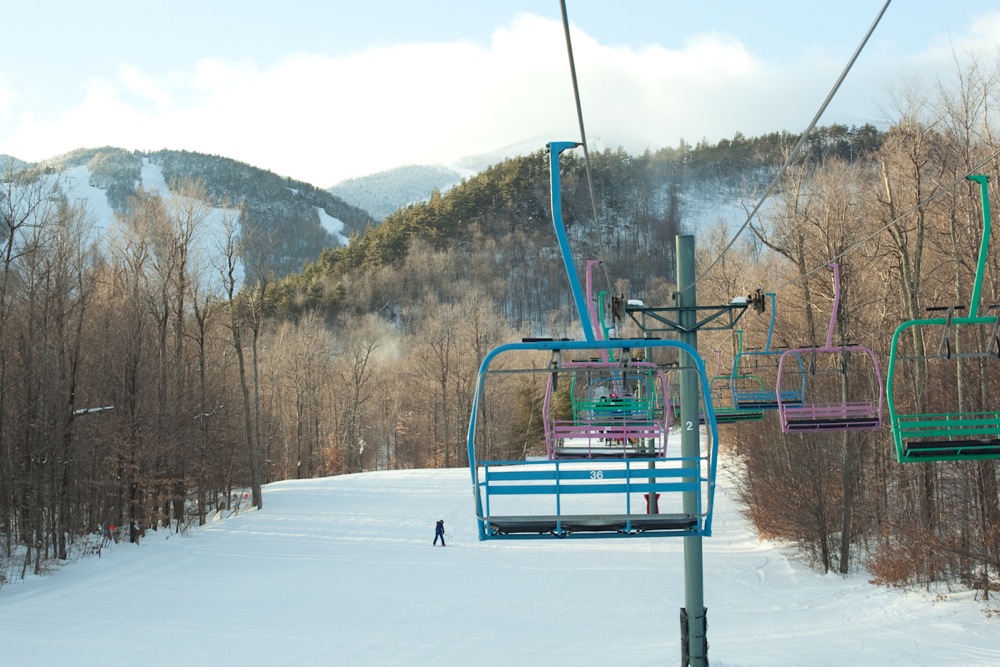 I ended the day in the beginner area. Things were slow, sunny, and there was fresh powder on the green gnar. I even scooted through the beginner glades, which were deep enough to require pushing several times to begin a descent, but gliding through the trees on soft snow feels luxurious at any angle.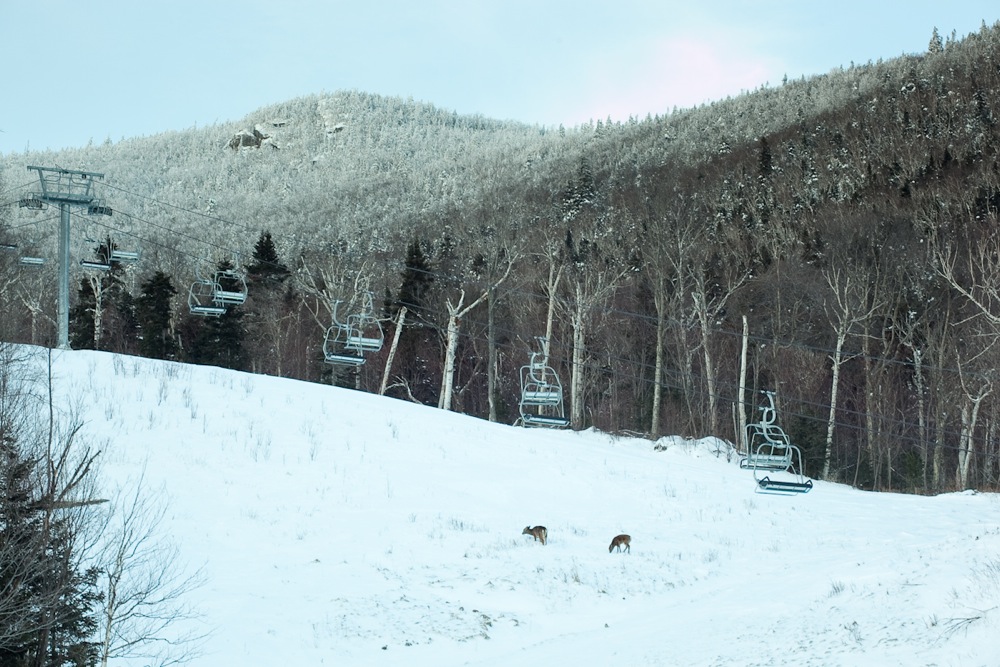 On my final ride up, I was able to take in almost the whole mountain, and maybe for the first time the layout made perfect sense to me, it really gives beginners something to look forward to. I'm keeping an eye on the calendar to see when I can get back.